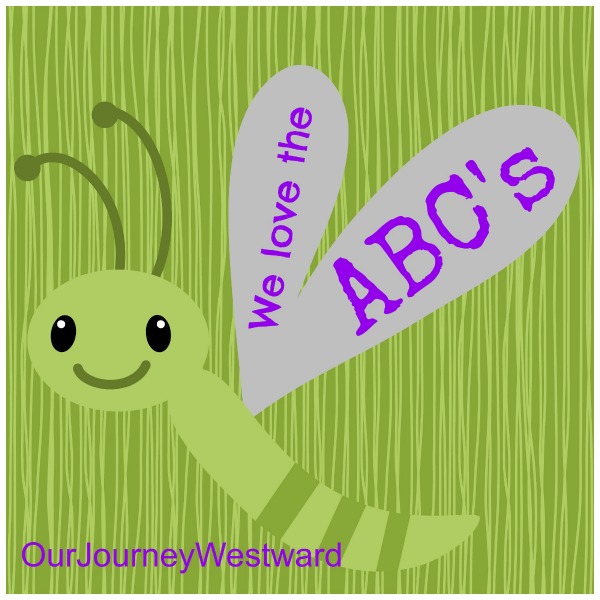 (This post contains affiliate links.)
A Year of ABC's
Each week of the preschool year, we're going to focus on one letter of the alphabet. It's going to be so much fun centering our lessons around these letters! While the lessons will vary each week, there are some things that will remain consistent week in and week out. In this post, I'm sharing those constants.
Chicka-Chicka, Boom, Boom
We started of our year reading the classic Chicka Chicka Boom Boom
book. I pulled together a giant tree from cardboard and poster board which has become our Chicka-Chicka, Boom, Boom tree. The tree, located on a wall in our schoolroom, will be a spot for Eli to attach upper and lowercase cutouts of the letter of the week.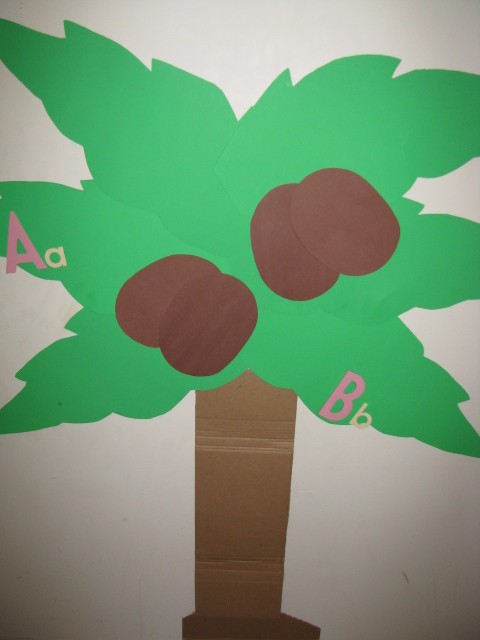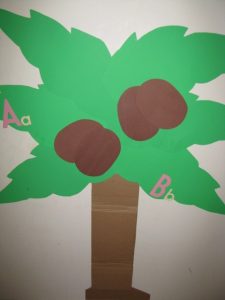 Letter Art
Each week, we will complete at least one craft that can be turned into a poster for our wall alphabet. I have done this wall alphabet with each one of my children. They love seeing (and singing) the ABC's they've made!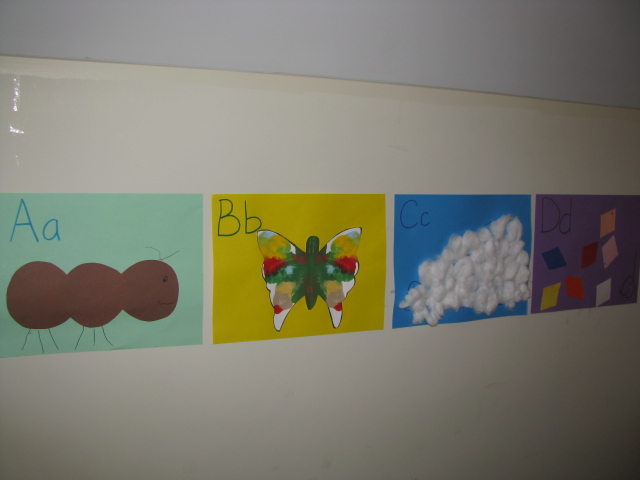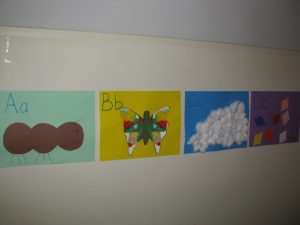 Starfall
Who doesn't love Starfall? This free website is fabulous for beginning readers. We'll go through the activities for the letter we're working on weekly.
Printables
We won't use too many printables – my guy prefers a more hands-on, active style of learning. We will typically do one or two, though, that will almost always come from Confessions of a Homeschooler's freebies.
Bible Memory
The Memory Bible includes CD's of Bible stories and songs that help children memorize Bible verses. The best part for our purposes…the stories and verses are organized alphabetically. Each week, we'll go through one of these.
ABC Books
Of course we'll read books each week that go along with our letter!  But, we also have several ABC books on our shelves that will not only reinforce all the letters of the alphabet, but will introduce Eli to things like art and poetry as well.
________________________________________
The Weekly Lessons
Ready for the nitty-gritty ideas for each letter?

Letter U
Letter X
Letter Y
Letter Z