Preschool Lessons for the Letter H
(This post contains affiliate links.)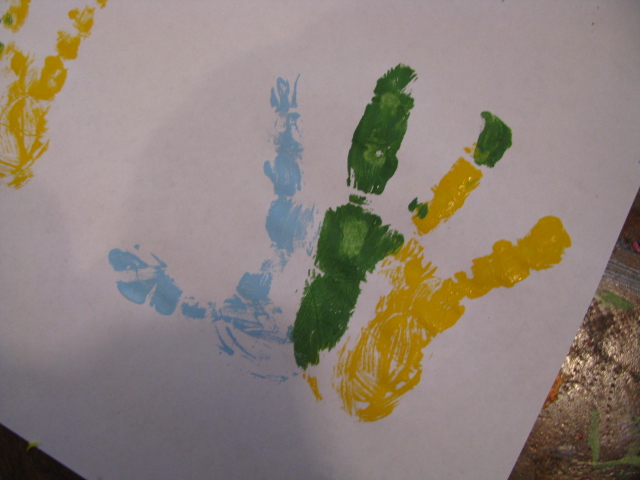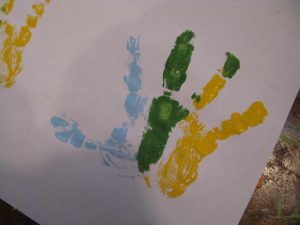 We painted hand after hand to make these colorful handprints.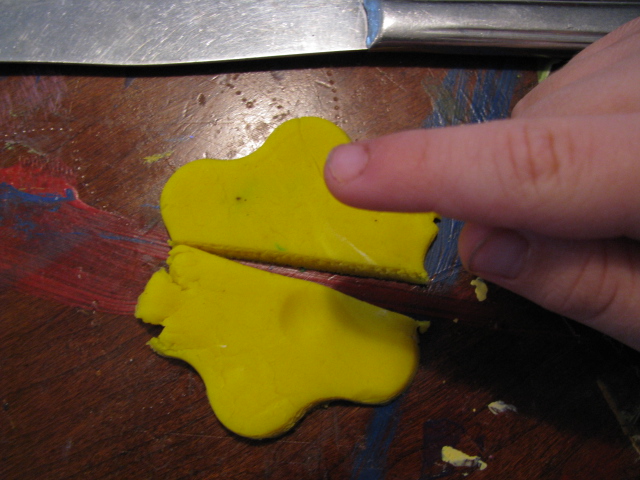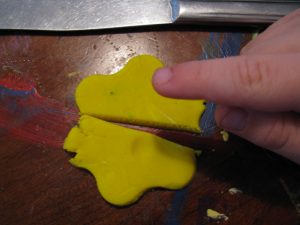 Cutting playdough shapes in half is an easy way to teach early fractions.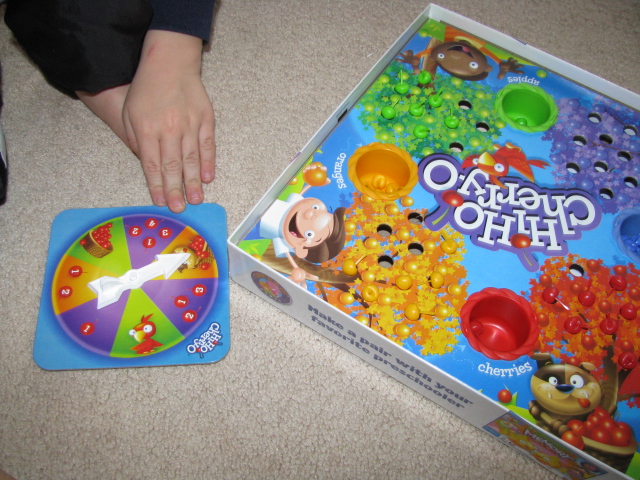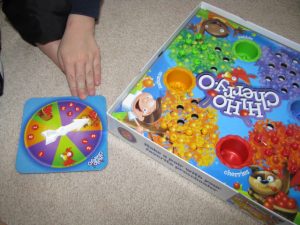 We couldn't pass up playing Hi Ho Cherry-O this week.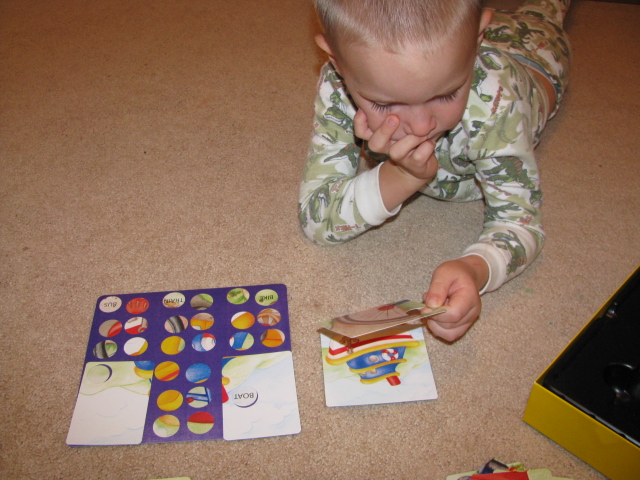 A game called The wHole Picture teaches matching in a unique way.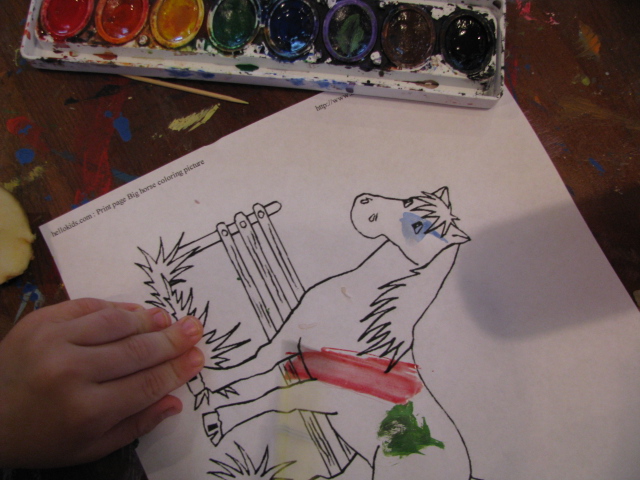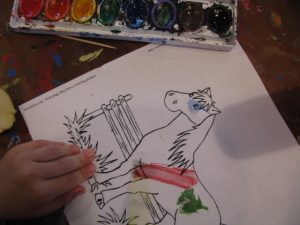 Eli loves watercolors…and horses.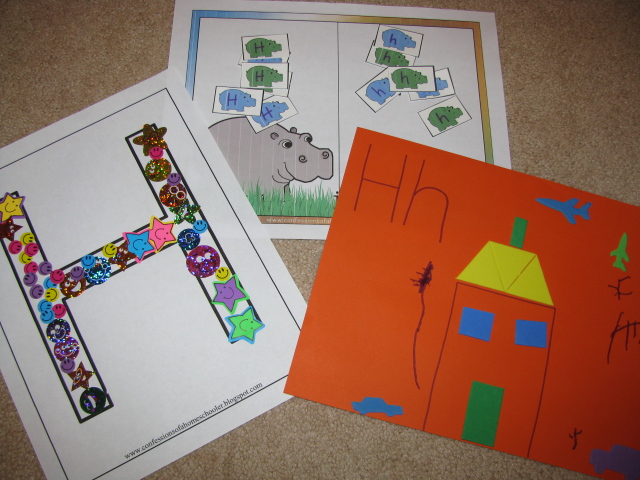 An H filled with happy face stickers, and upper and lowercase matching sheets from Confessions of a Homeschooler were fun.  Our alphabet wall poster this week is a house created from foam shape stickers.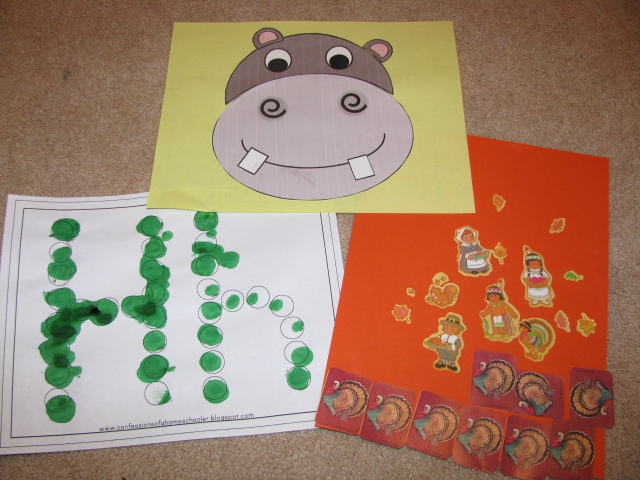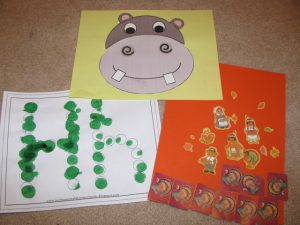 We made upper and lower case H's using a bingo marker and a hippo puzzle, again from Confessions of a Homeschooler.  I had some holiday stickers that he had fun crafting with, too.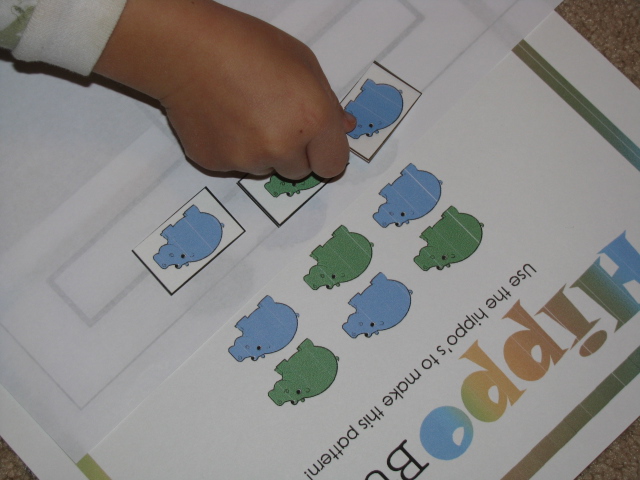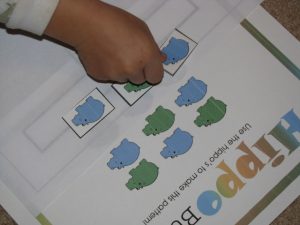 Pattern matching with hippos came from…yep, Confessions of a Homeschooler.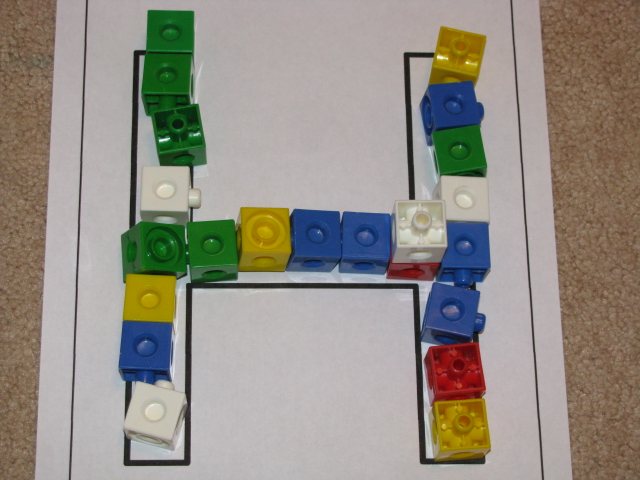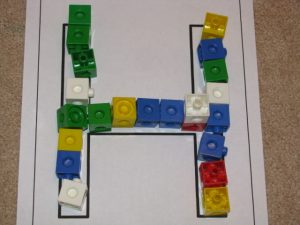 Eli filled the H with linking cubes.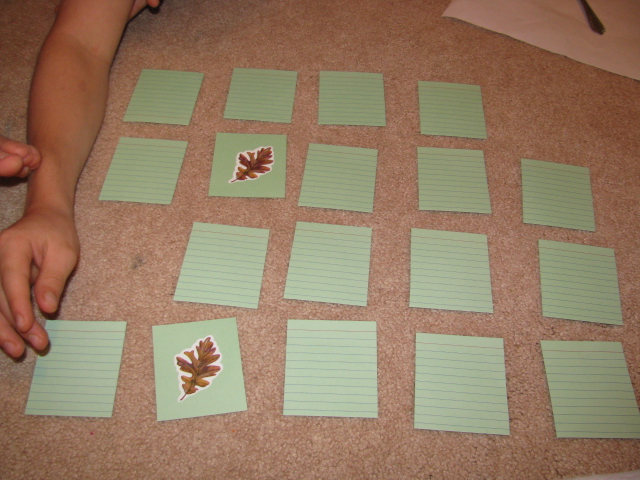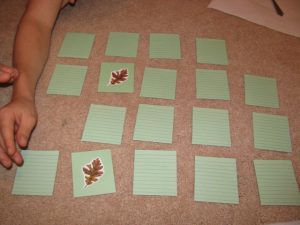 Not an H activity, but still fun – this is a homemade matching memory game was made from autumn leaf stickers and index cards.
More ABC Lessons