Preschool Letter O Lessons
(This post contains affiliate links.)
At first glance, O seemed difficult to plan, but we ended up having a fun-filled and busy week.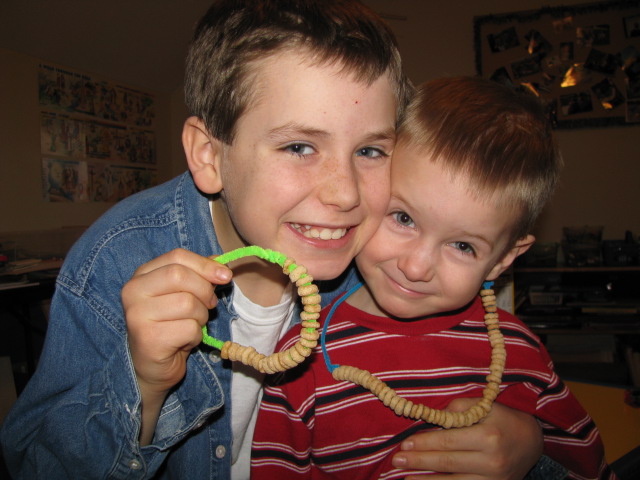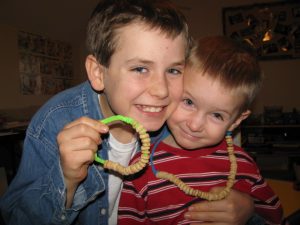 Cheerios strung on pipe cleaners made edible jewelry.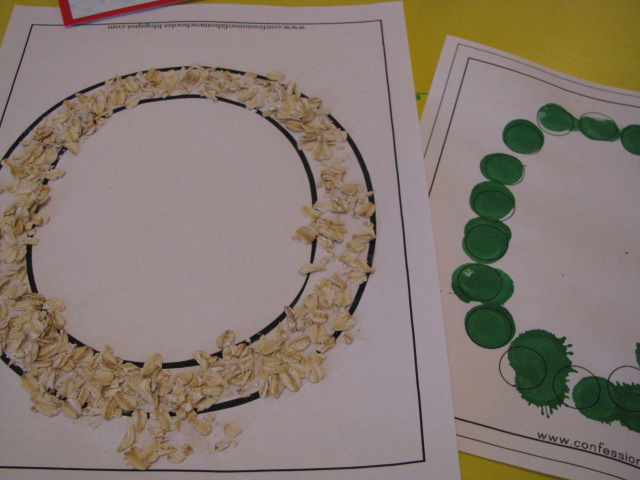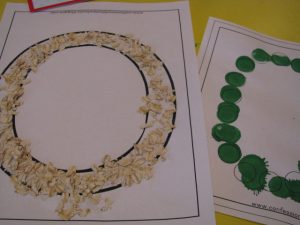 Dry oatmeal was glued onto the O template. Both pages in the picture came from Confessions of a Homeschooler.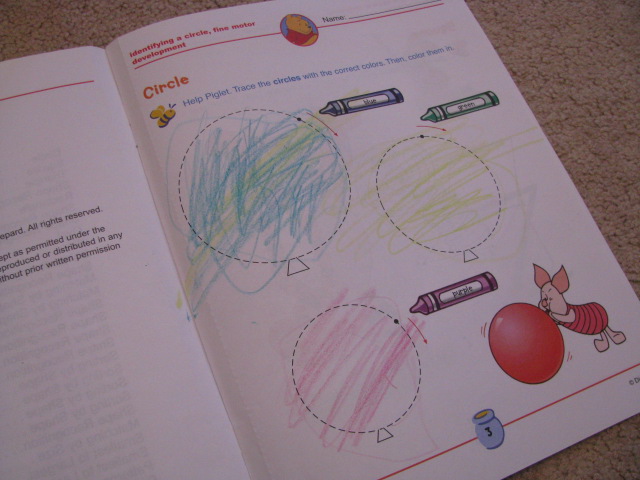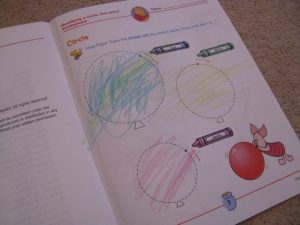 O's look like circles, so we did some circle pages from a Dollar Tree workbook.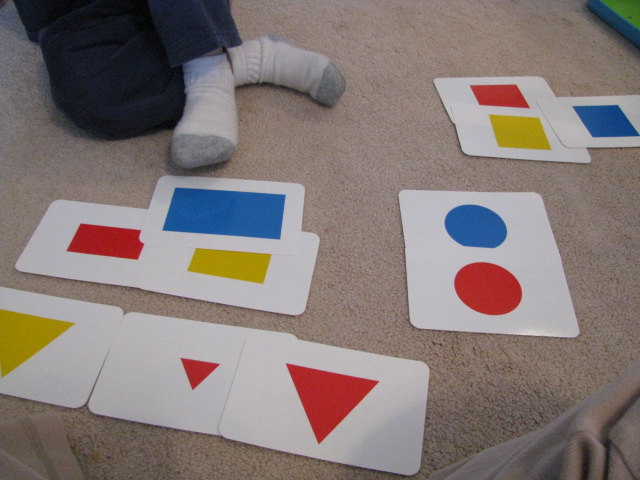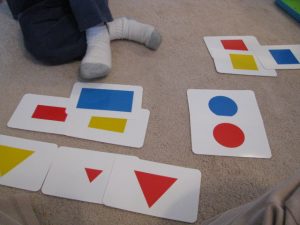 While we were talking about circles, attribute blocks, sorting cards and a shape sorter reinforced the concept of shapes.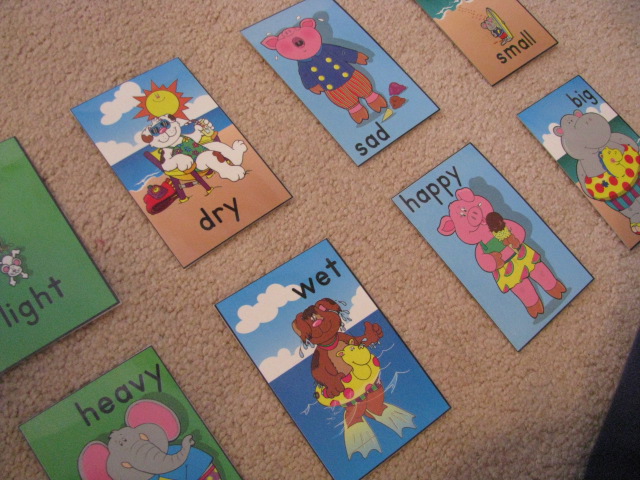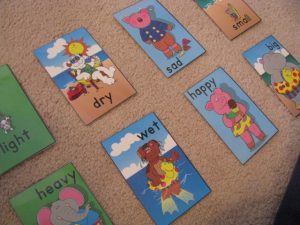 The concept of opposites was grasped easier than I imagined.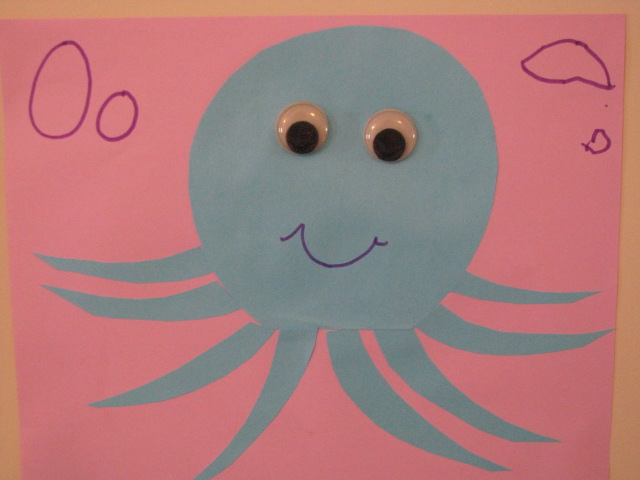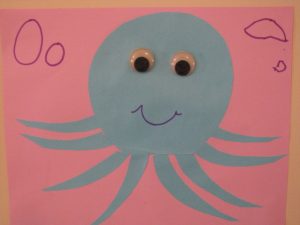 A cute little construction paper octopus became part of our alphabet wall.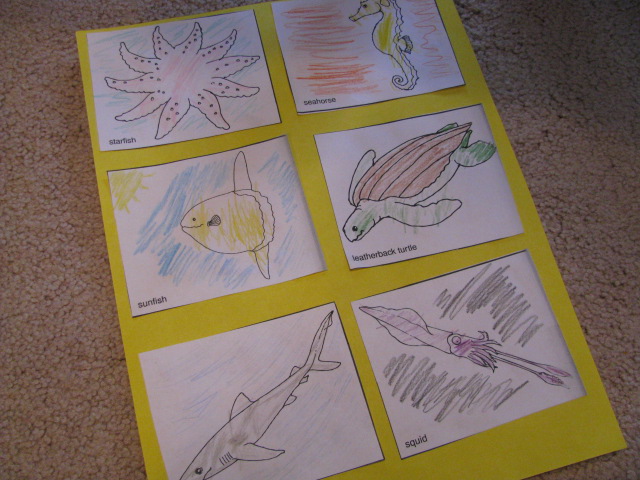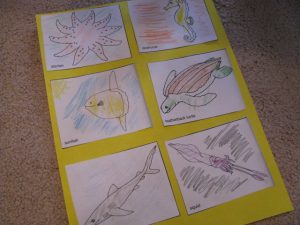 Along the theme of oceans, we made a poster of ocean animals…
…and sorted shells.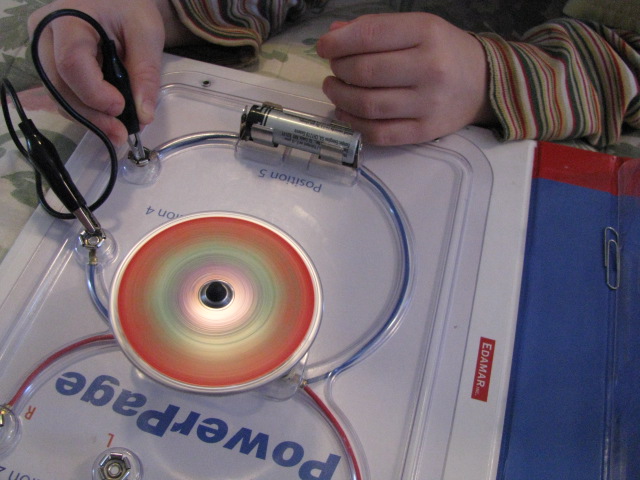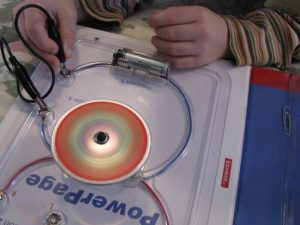 We played with an electricity kit (with supervision) to explore "on" and "off".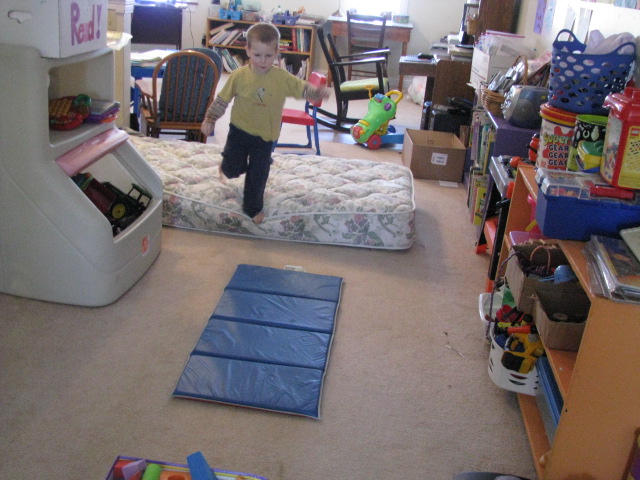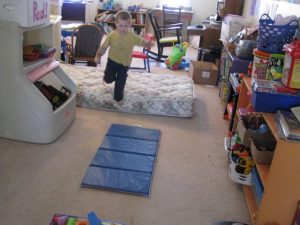 Wild and wacky obstacle courses were great fun.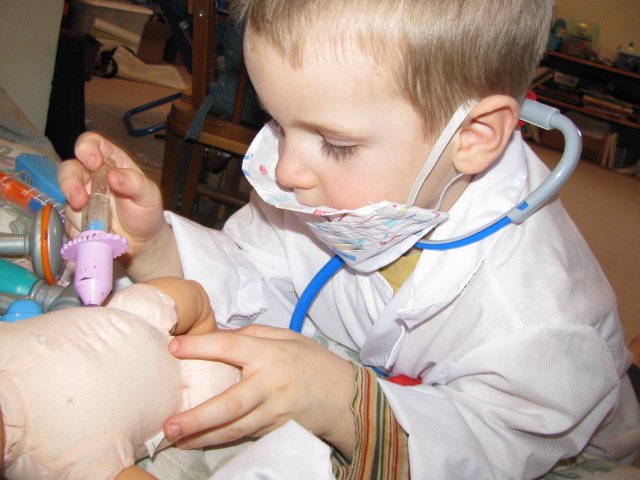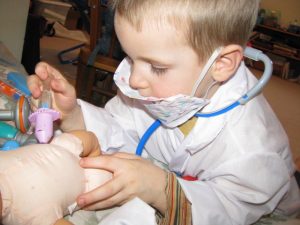 My little doctor performed several operations this week, too.
The Rest of the ABC Lessons