Preschool Lessons for the Letter R
(This post contains affiliate links.)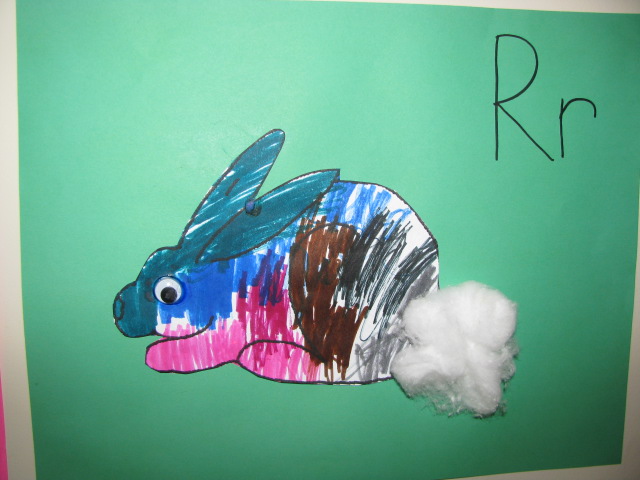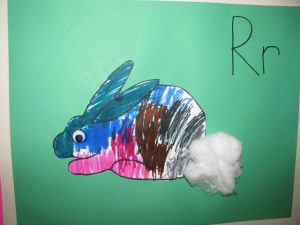 Have you ever come across a rabbit this colorful? This one rests on our alphabet wall.  I just found a printable rabbit from Google images to color, then we glued on a cotton ball tail and a googly eye.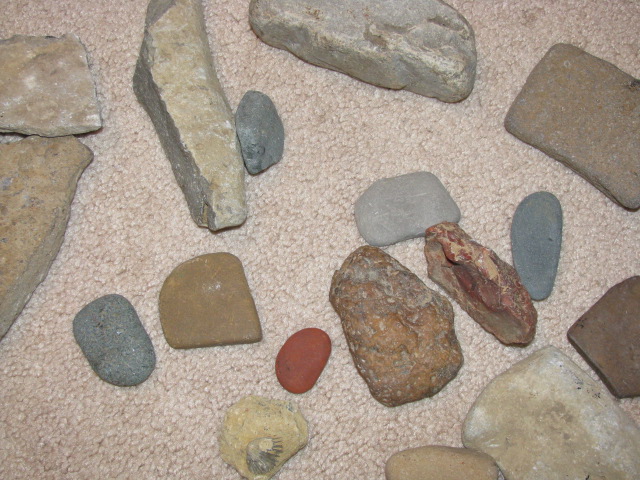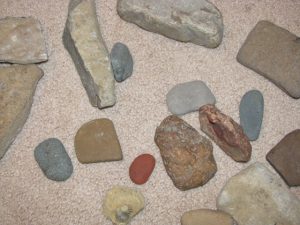 We sorted our rock collection as we talked about textures, colors, sizes and shapes.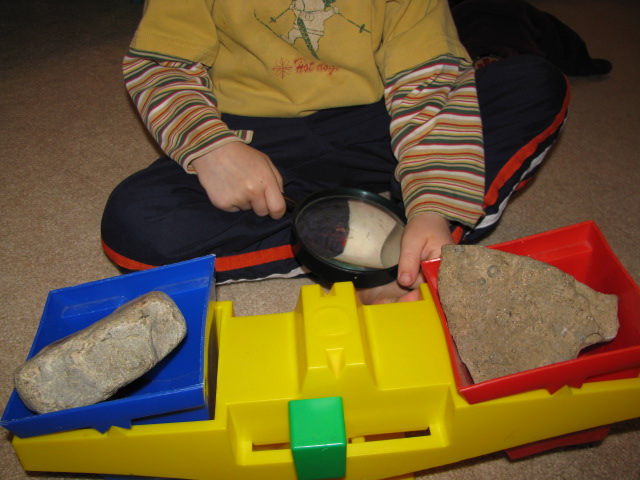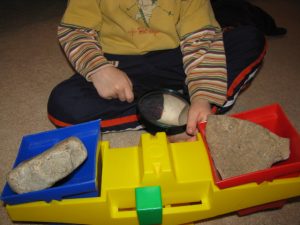 Predicting which rocks were heavier was easy to prove with our primary balance.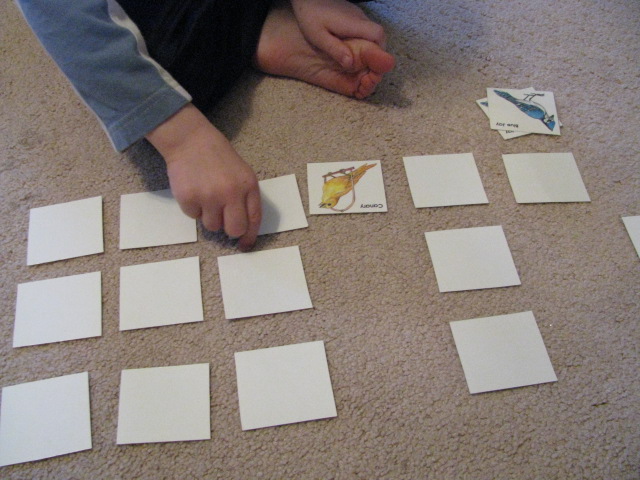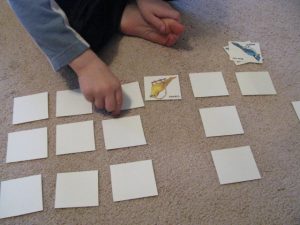 Instead of calling this game memory, we called it the "R"emembering game.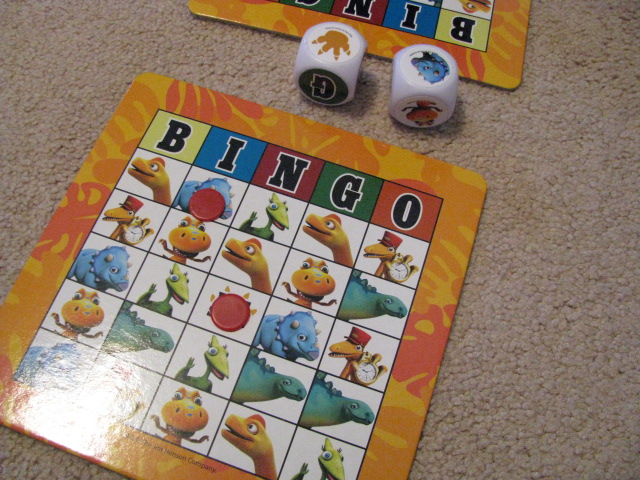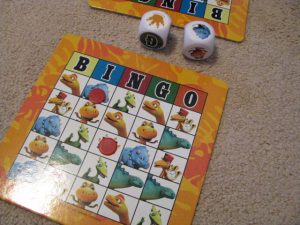 This game, called Big Roll Bingo, is super-easy for preschoolers.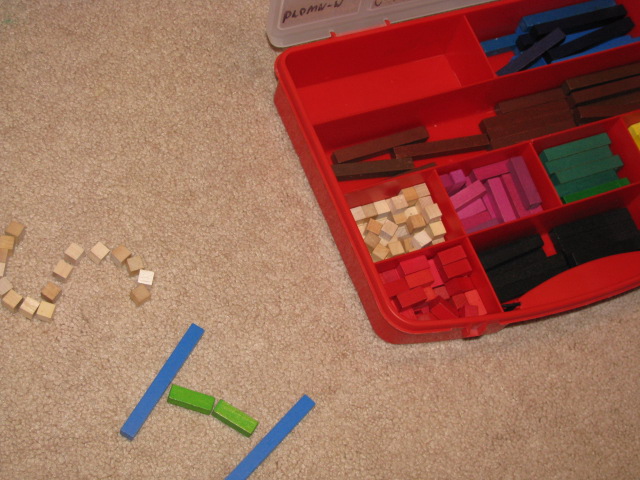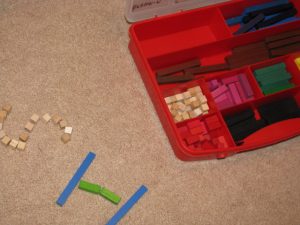 Free play with Cuisenaire Rods was an introduction for math to come.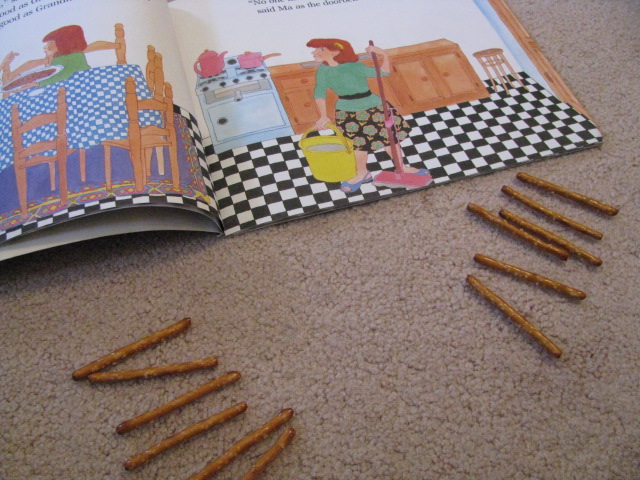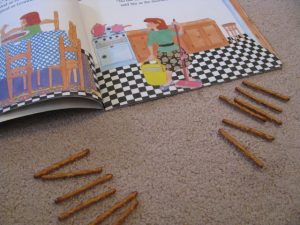 The whole family acted out The Doorbell Rang with pretzels (instead of cookies).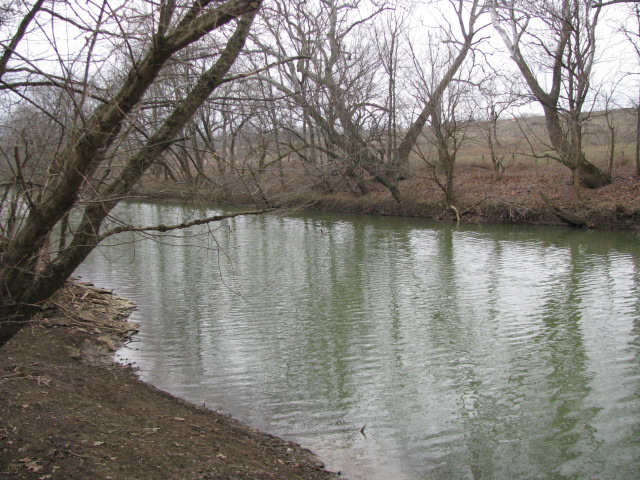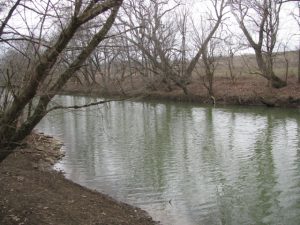 We loved a peaceful nature walk to the river.
The Rest of the Alphabet