Preschool Letter S Activities
(This post contains affiliate links.)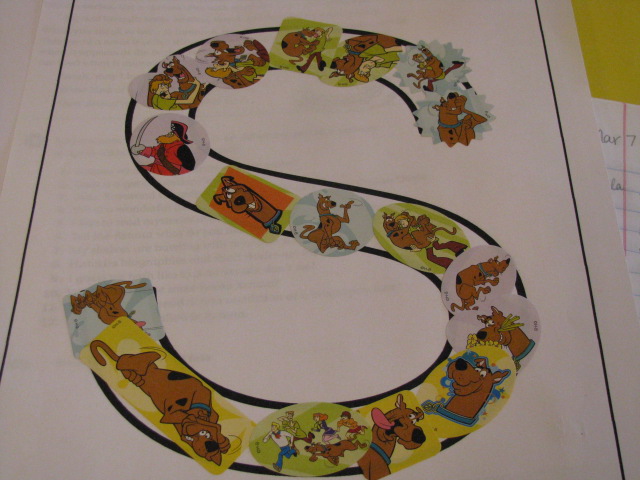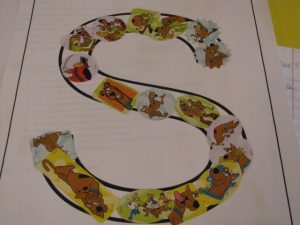 Scooby Doo stickers fill the letter S.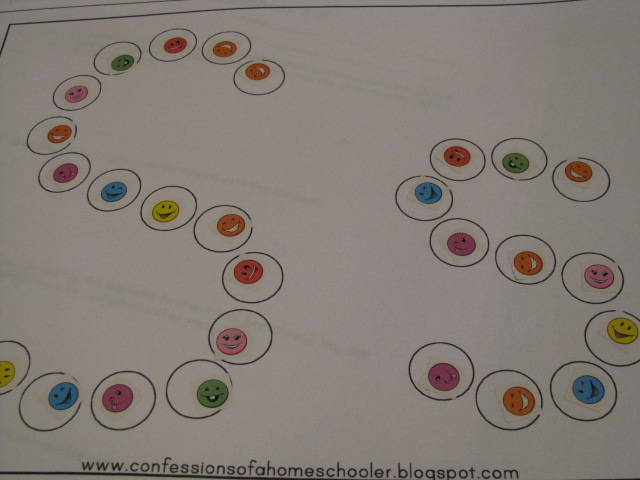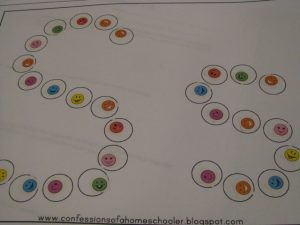 Smiley face stickers fill in a different S template.
(Both of the templates above were printed from Confessions of a Homeschooler.)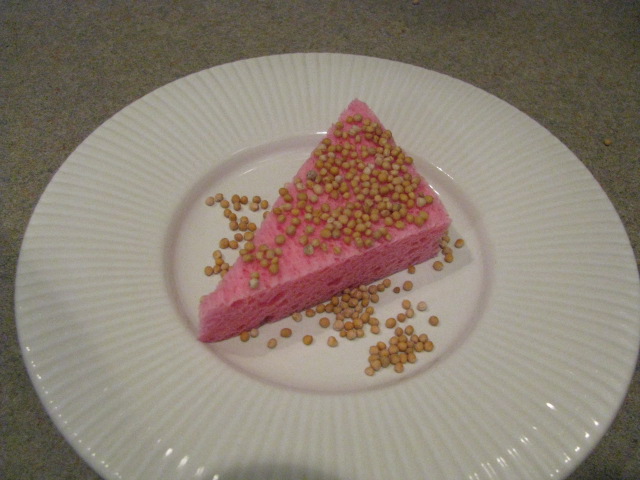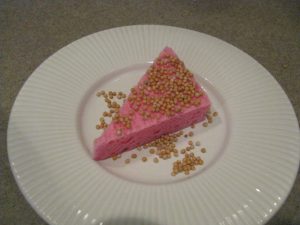 We planted seeds on a wet sponge to observe germination.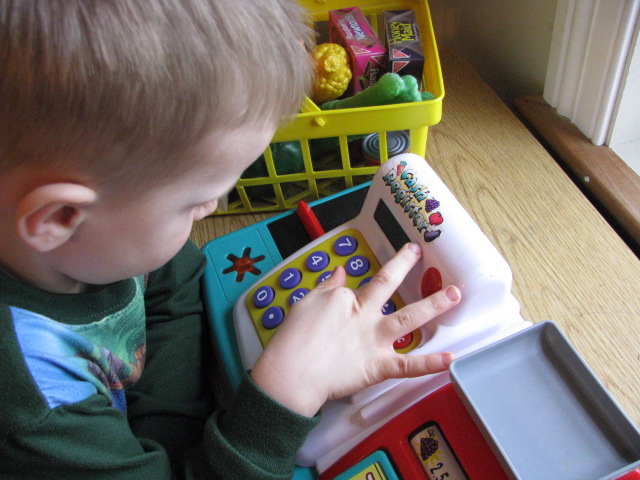 Selling at the store was fun dramatic play.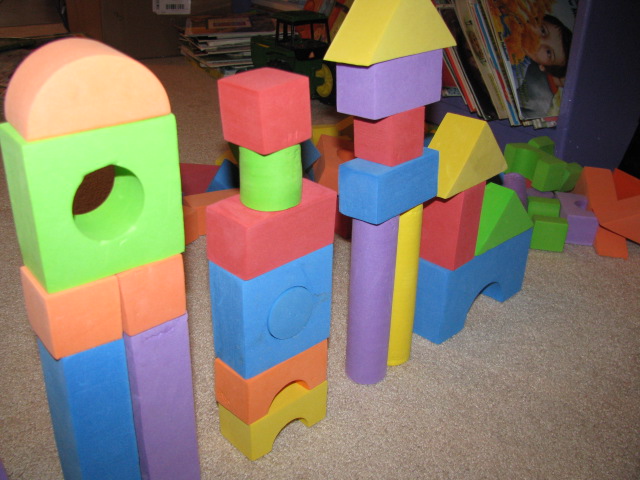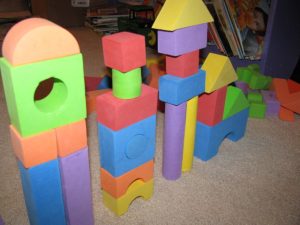 Eli loved building (and knocking down) skyscrapers using our giant foam blocks.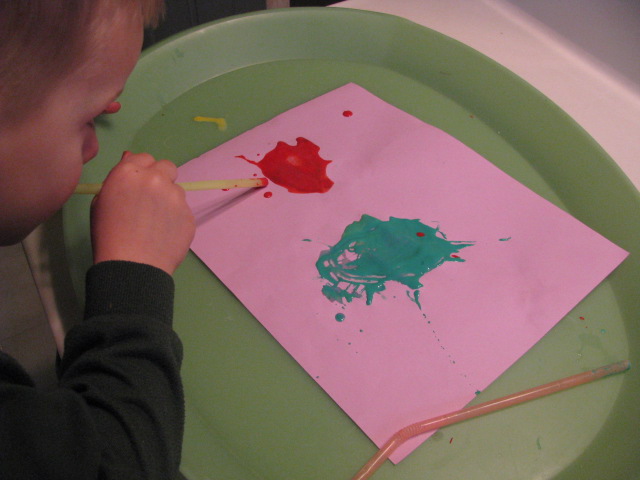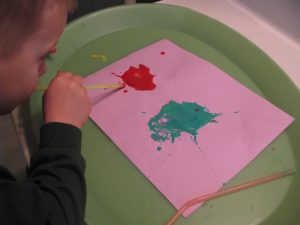 Straw painting is easy. Place a blob of tempera paint on some paper and blow into a straw to move the paint around the paper.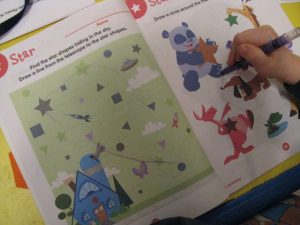 Eli practiced finding stars in a preschool workbook from the Dollar Tree.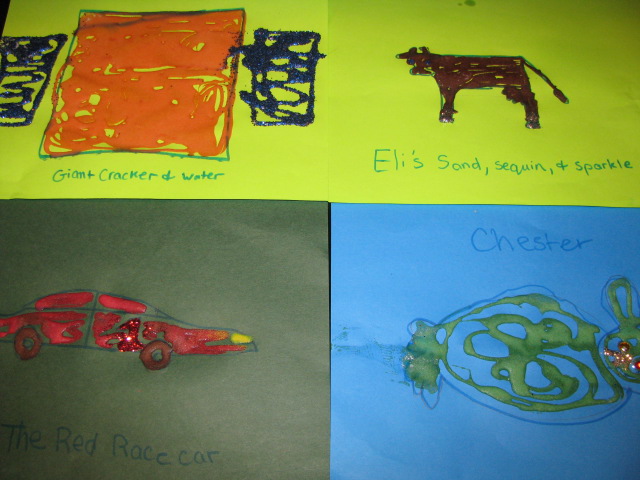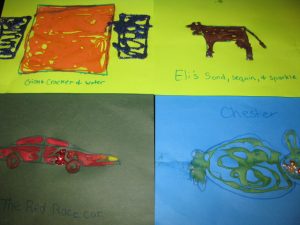 Big sis helped Eli make some sand art. You could also use glitter and call it sparkle art.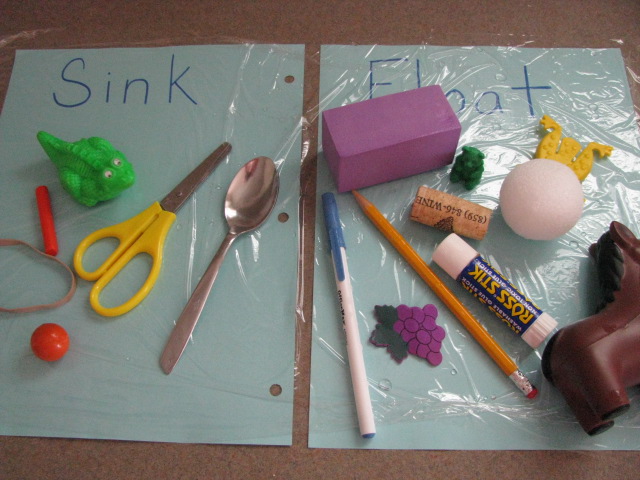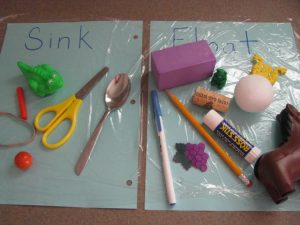 Does it sink or float? What a fun experiment!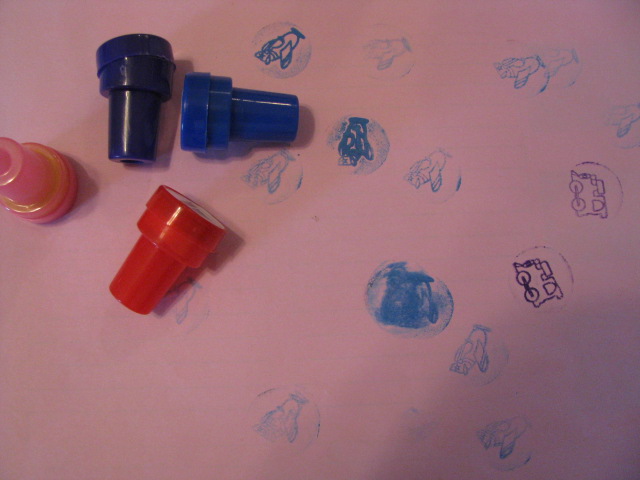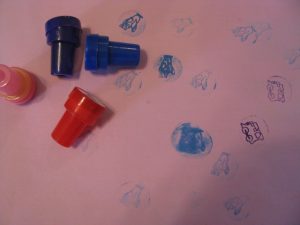 We have several little stampers. Eli had fun making his own stamper artwork.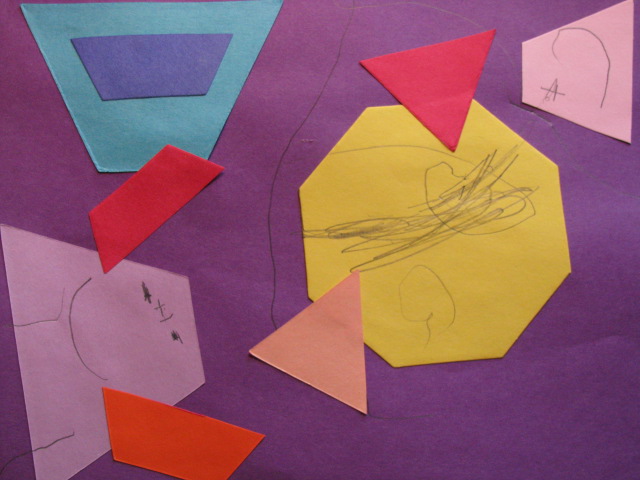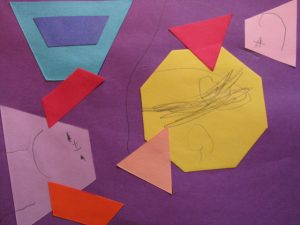 Eli used pre-cut shapes to make some more artwork.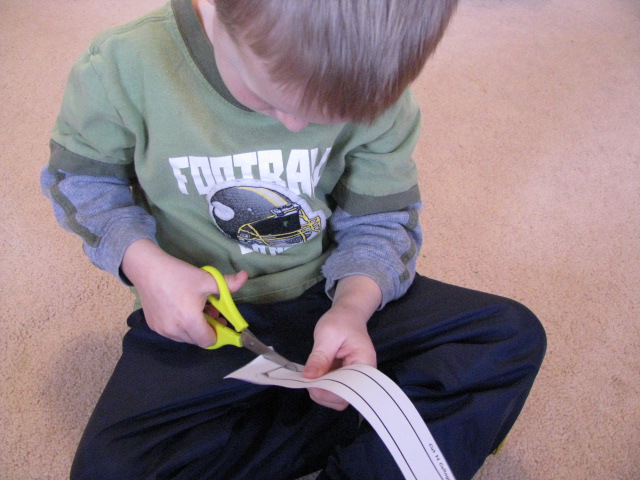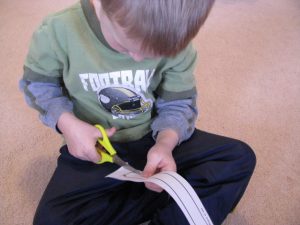 Eli practiced his scissor skills a lot this week.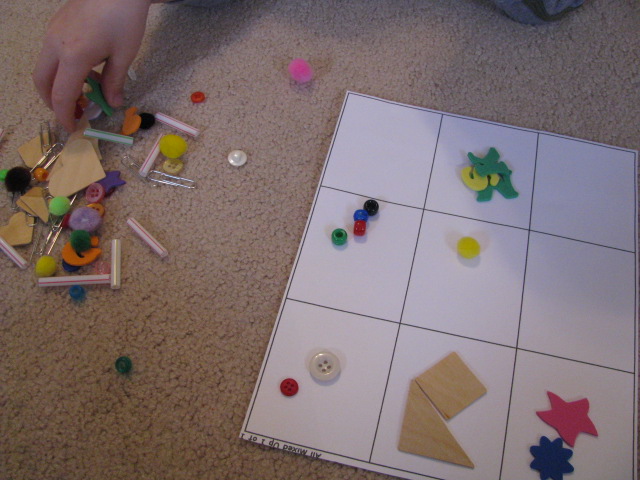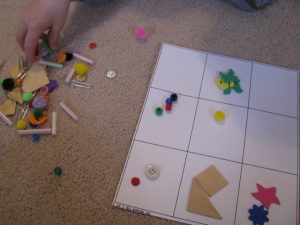 Sorting shapes by attributes is a great early science and logic activity. Use sticker, beads, straws, and buttons to sort into groups with similar characteristics.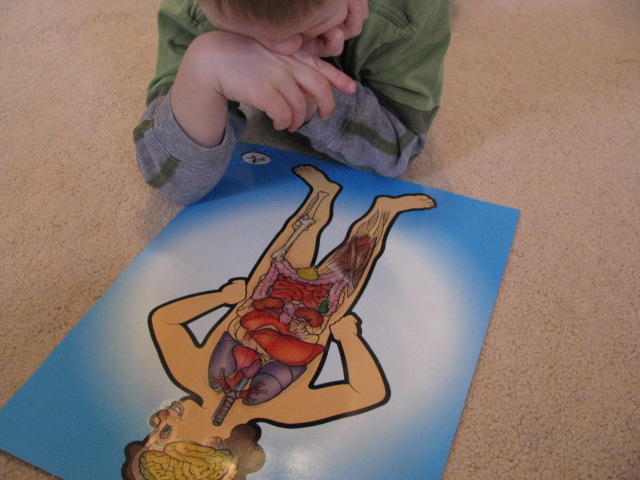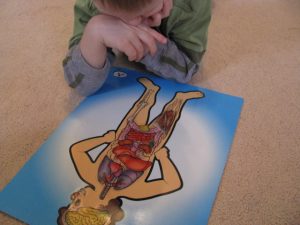 We use the Somebody board game to learn a little about what's inside our bodies.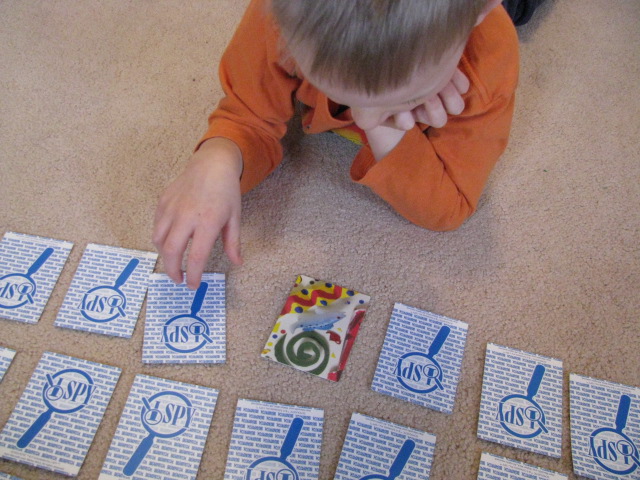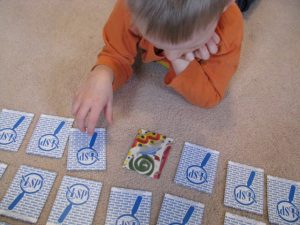 The I Spy memory game is challenging!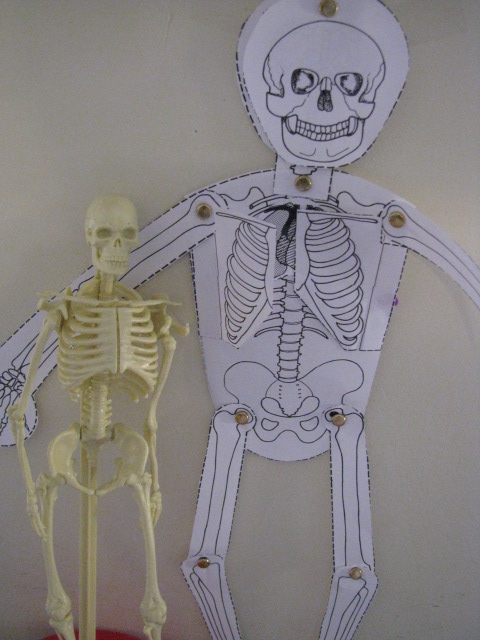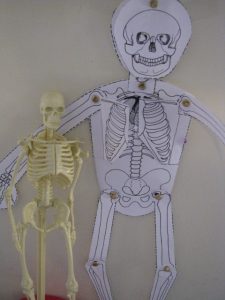 I let Eli look at our skeleton model before I helped him put together his own paper skeleton with brads.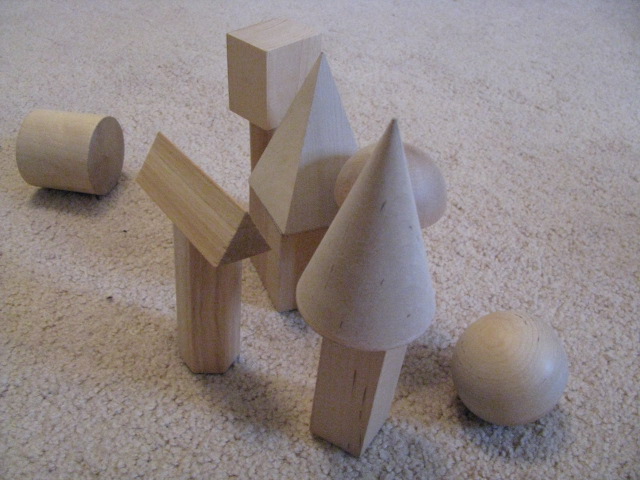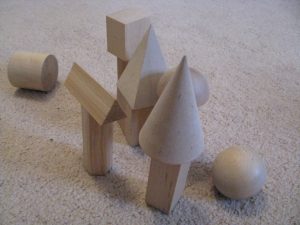 We also took some time to play around with 3-D shapes.
I really had to reign myself in for the letter S.  We could have done so many fun things! 
Preschool Books About the Letter S
The Rest of the Alphabet