No Sweat Nature Study LIVE Gift
$45.00 – $160.00
Nature study is important because it provides real-life foundations for all the sciences. Yes, all of them. It encourages higher order thinking skills through observation, investigation, research, comparison, classification, experimentation, and so much more. I'm here to help you make nature study a reality in your homeschool!
Description


What's included in the No Sweat Nature Study LIVE Membership?
Two LIVE, 30-60 minute science classes that teach 1st-8th graders scientific information and vocabulary through the unique lens of nature study and nature journaling
Printable supplementary packets for every single lesson that include text, specimen images, a vocabulary list, and extension activity ideas
Podcast episodes to support the lessons on-the-go
24/7 access to a video library of all previously recorded classes
Replays of special live events with Mrs. Cindy and her friends
A new, free curriculum download from the Our Journey Westward Shop each month
Large discounts at the Our Journey Westward Shop and with several partner companies
Science Lessons · Nature Notebooking · Interactive Fun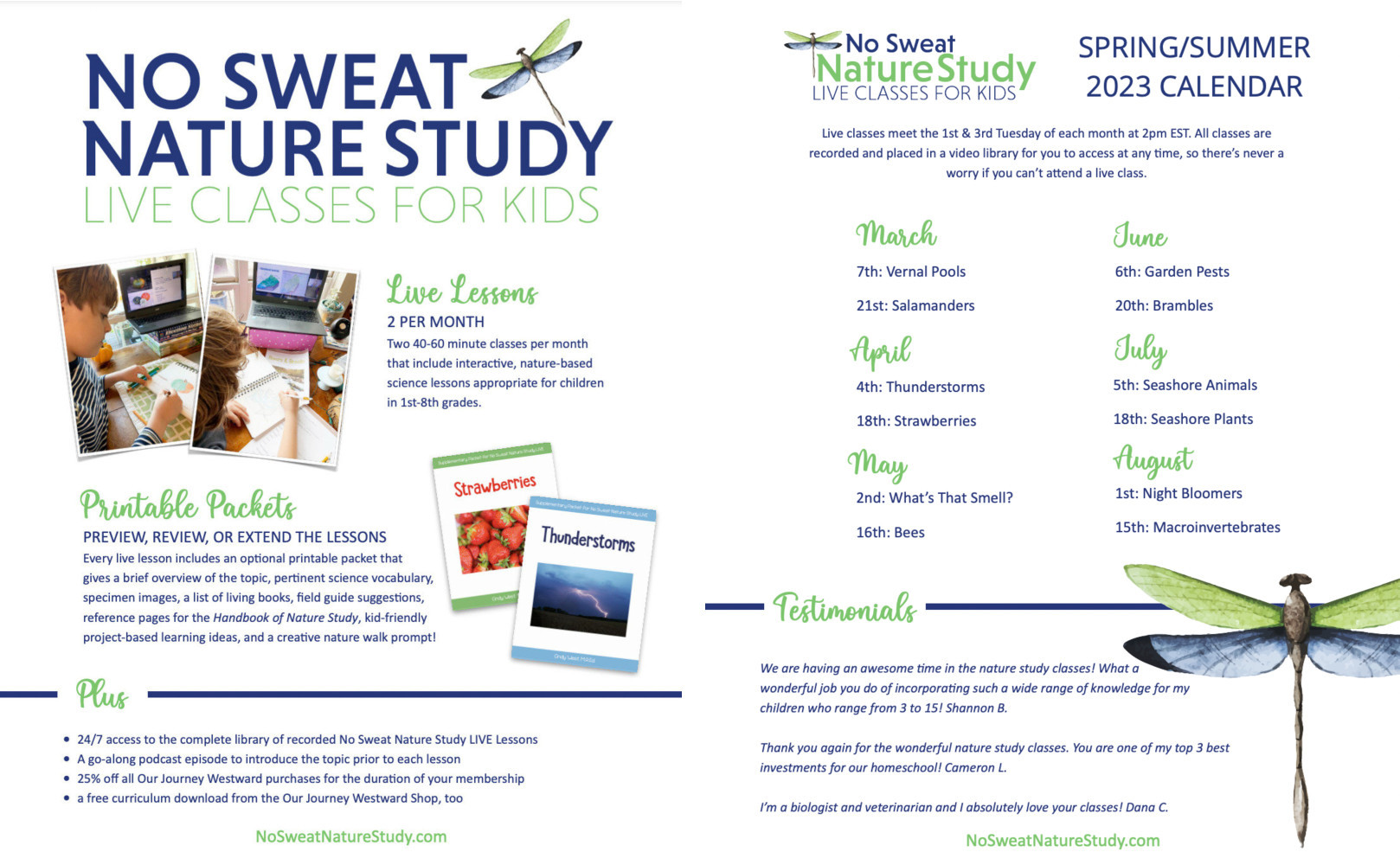 Click here to see the 2023 class schedule.
Frequently Asked Questions About Gift Memberships
Who should purchase a gift membership?
The gift option is meant for charter schools, grandparents, aunts and uncles, and anyone else who intends to give the gift of a No Sweat Nature Study LIVE membership to another family.
How do I purchase a gift membership?
Choose a gift level of one quarter or one year.
Complete the To/From sections.
Please add a message specifically mentioning that you are gifting a quarterly or yearly subscription to No Sweat Nature Study LIVE.
Specify your preferred date of delivery.
Proceed to checkout and follow the prompts.
How will my recipient receive the membership?
The gift card will be forwarded via email to your recipient on the date that you specify. The recipient will then need to "purchase" the appropriate level of No Sweat Nature Study LIVE. At checkout, they will insert the gift code to receive the membership for free (excluding any applicable taxes).
Please note that the gift card isn't specifically associated with the No Sweat Nature Study LIVE membership and could potentially be used to purchase other products in the Our Journey Westward shop. You will need to specify in your personalized note that your intentions are to gift a quarterly or yearly subscription to No Sweat Nature Study LIVE.
Meet Your Teacher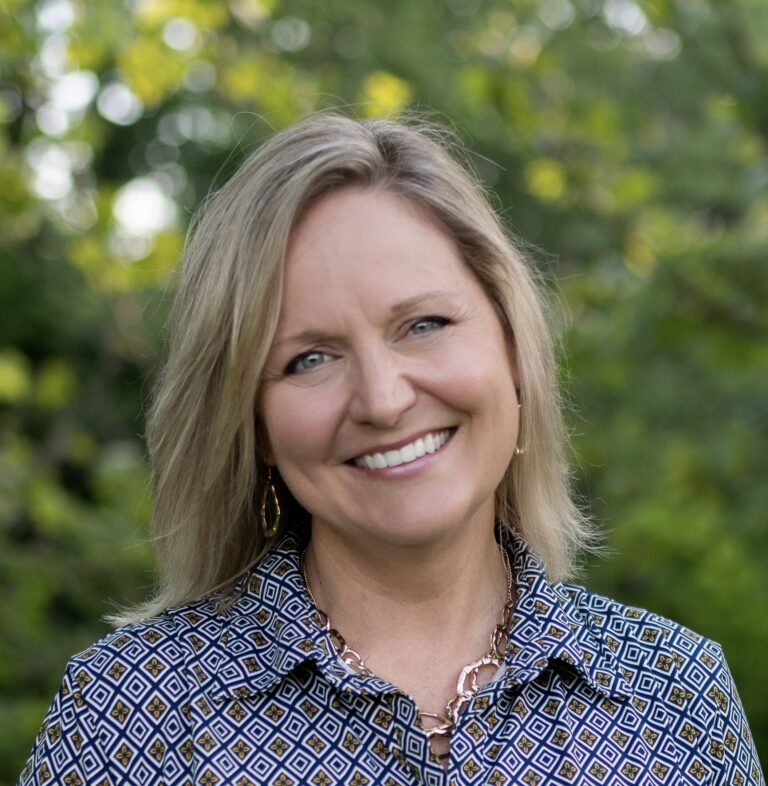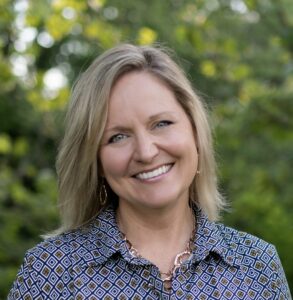 Cindy West is a 20-year veteran of homeschooling with a master's degree in education. A popular homeschool speaker and author of more than 30 nature study curriculum guides, she's a very engaging teacher who loves to make learning fun, yet meaningful.
Only logged in customers who have purchased this product may leave a review.