Preschool Lessons for the Letter D
(This post contains affiliate links.)
The letter D was more fun than any other so far!  There are just so many things having to do with D words…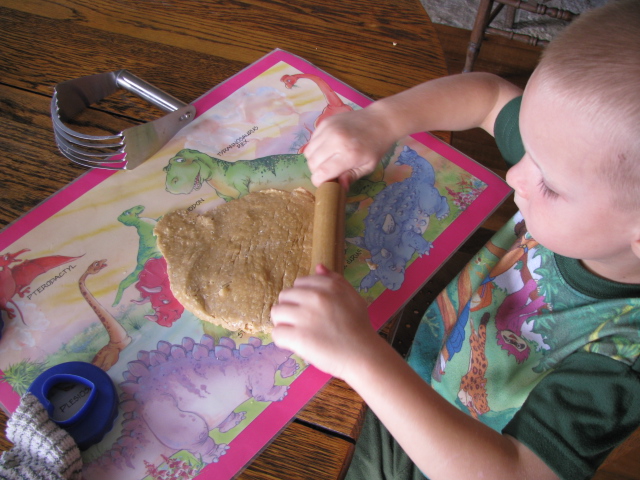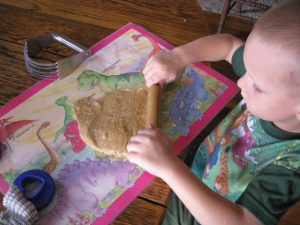 Edible playdough made from peanut butter was so much fun to play with.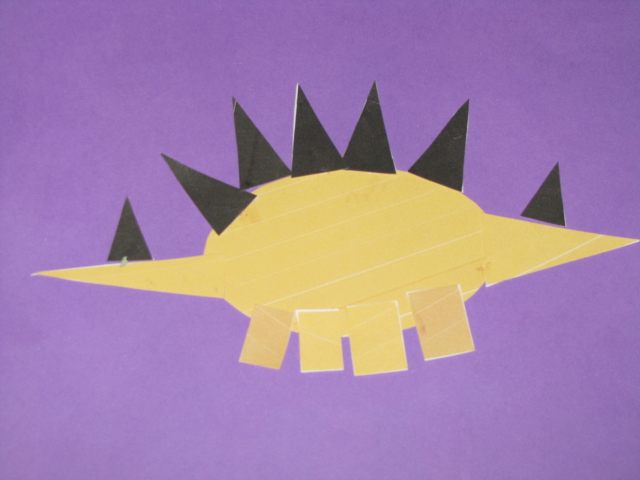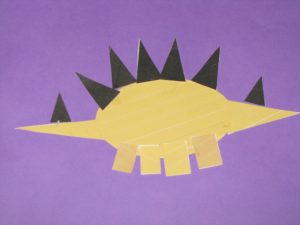 I cut out the pieces to this dinosaur and Eli glued them on the paper.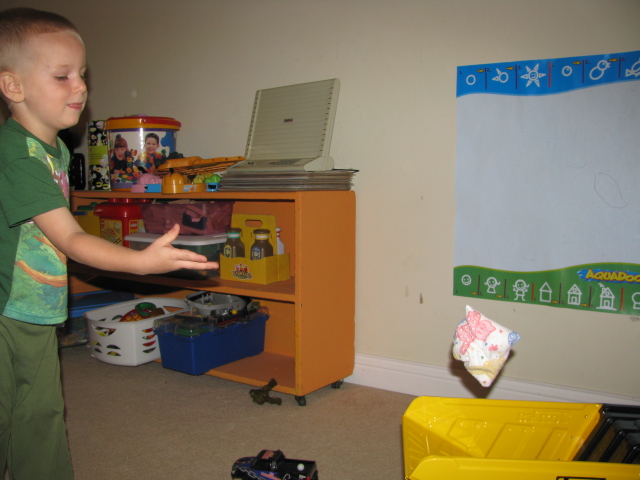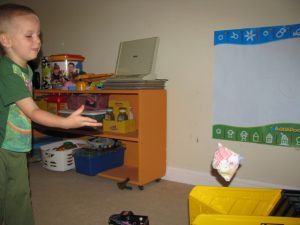 Tossing bean bags into a dump truck was a great large motor skill activity.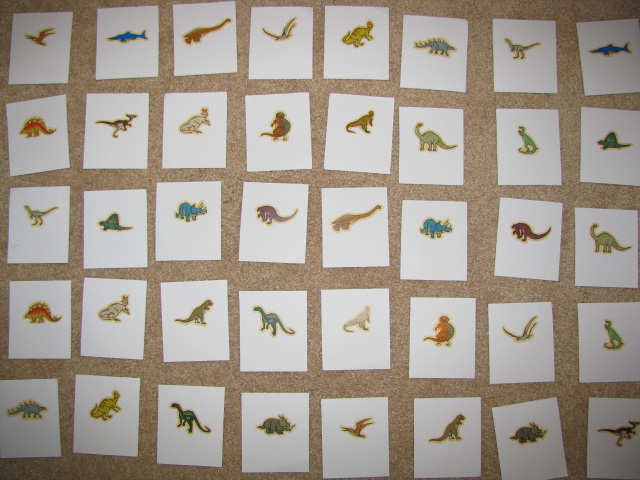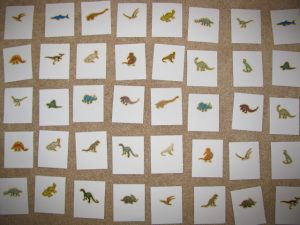 A homemade dinosaur memory game is easy to make with dinosaur stickers and index cards.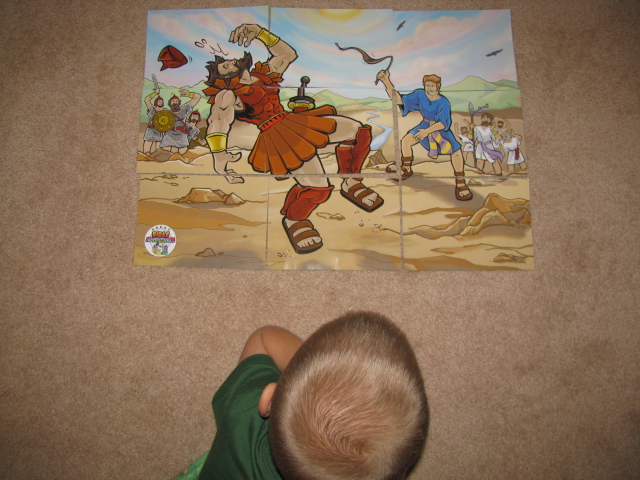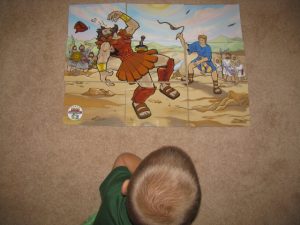 This easy David and Goliath puzzle came free in the mail – perfect for this week's lessons.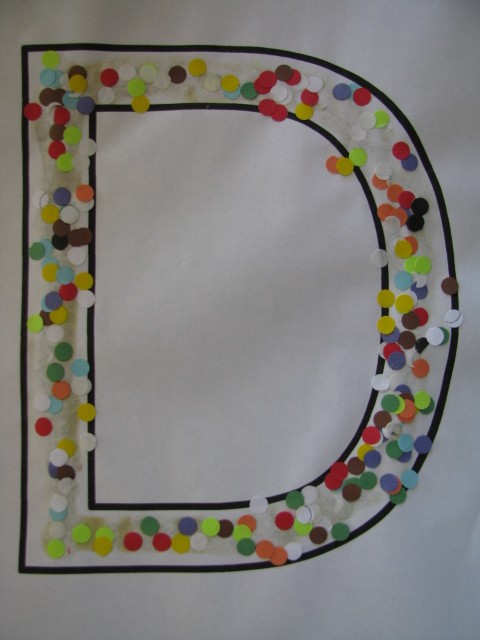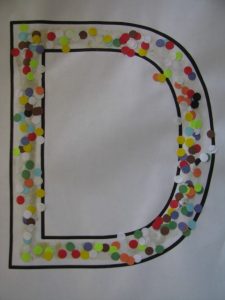 Eli loved punching holes in colored paper so we would have plenty of dots to fill our D template.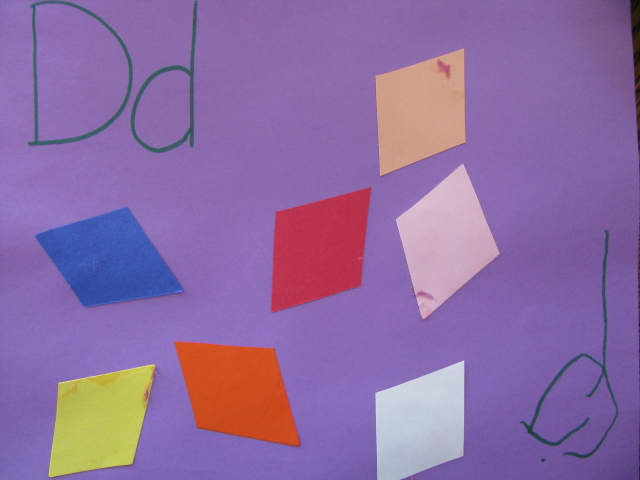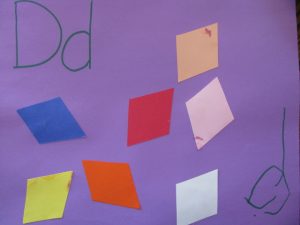 This diamond poster became part of our alphabet wall.  Eli's d is one of the first letters he ever wrote by himself!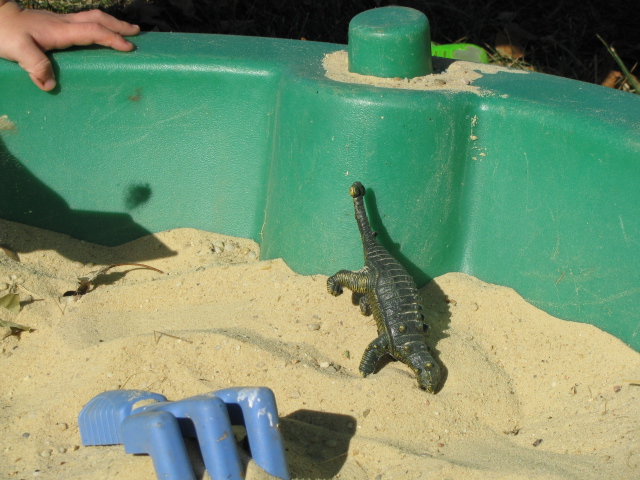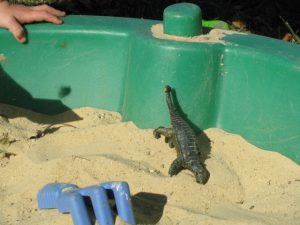 A dinosaur dig in the sandbox was a huge hit!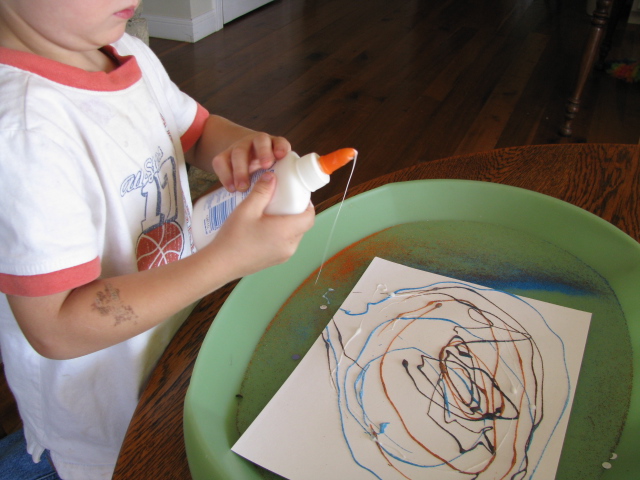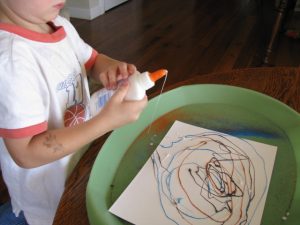 After reading a book about deserts, I let him swirl glue all over cardstock and we added colored sand to make a desert picture.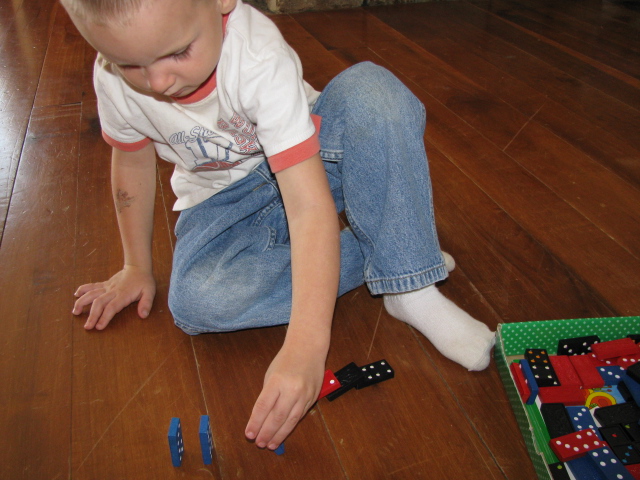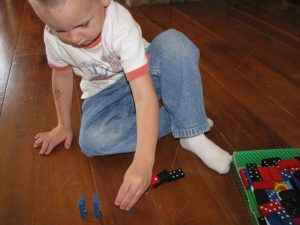 Dominoes make a great small motor activity.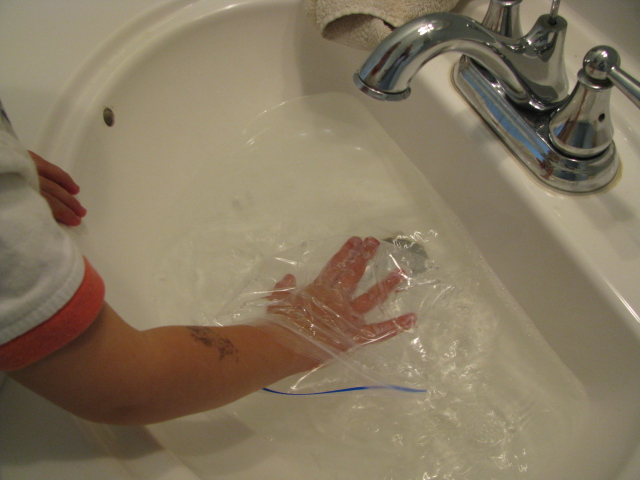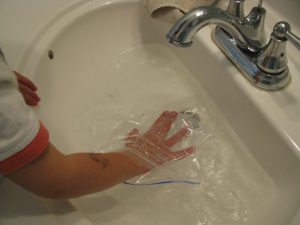 After reading about ducks, we made our own webbed feet with baggies and paddled through the sink.
A Children's Book About Disobeying
More ABC Lessons