Make nature study a reality with these simple lessons and outdoor challenges for homeschooling families. Enjoy seasonal, bite-sized information and creative nature journaling suggestions to enhance your science studies with lessons based on The Handbook of Nature Study.
Listen to a lesson during morning time in preparation for an afternoon nature walk or as you get ready to walk out the door. Turn it on in the car on your way to a nature walk destination or listen at the beginning of your walk. No matter when you choose to push play, these 10 minutes (or so) will give you exactly what you need to be informed and inspired.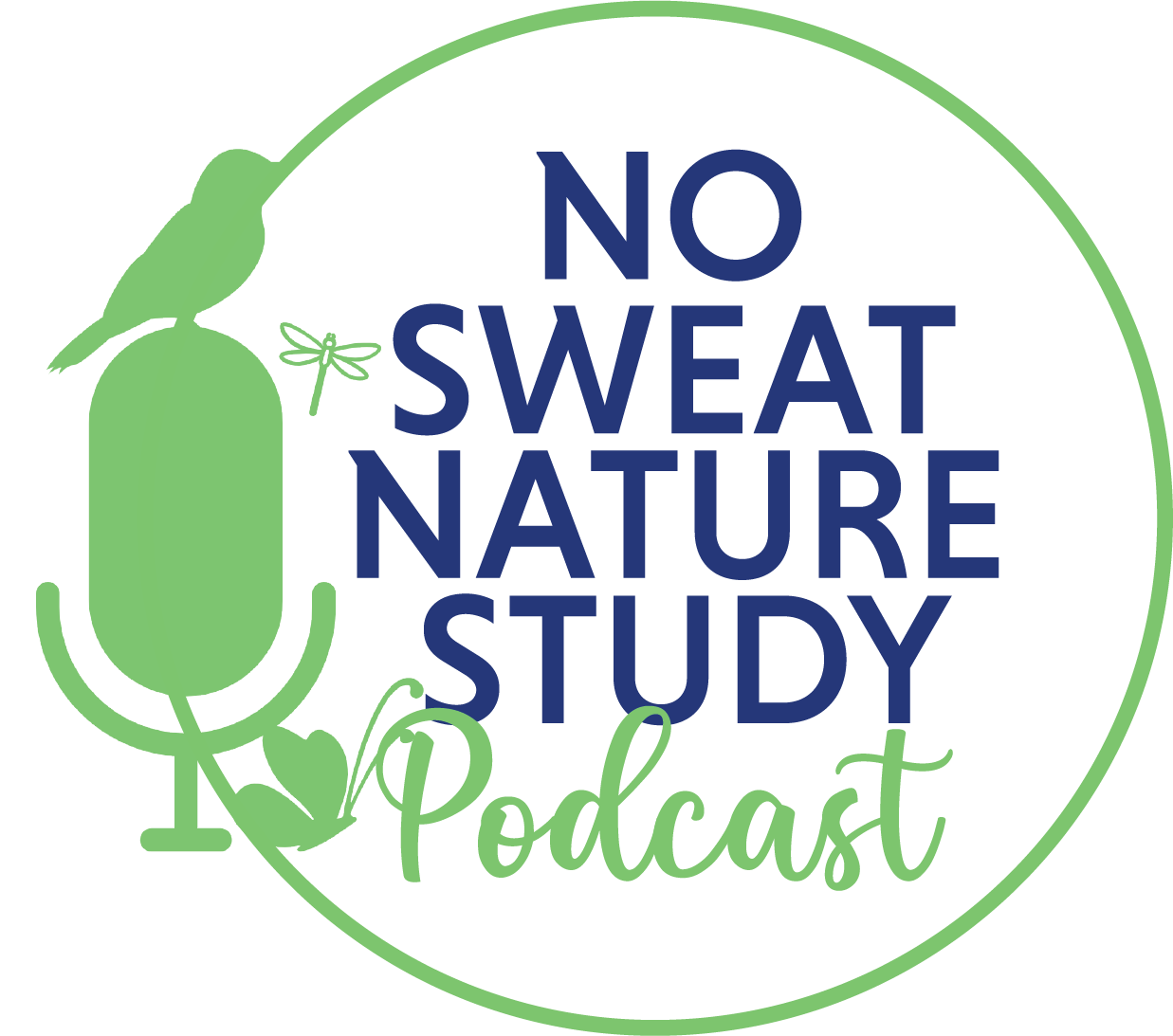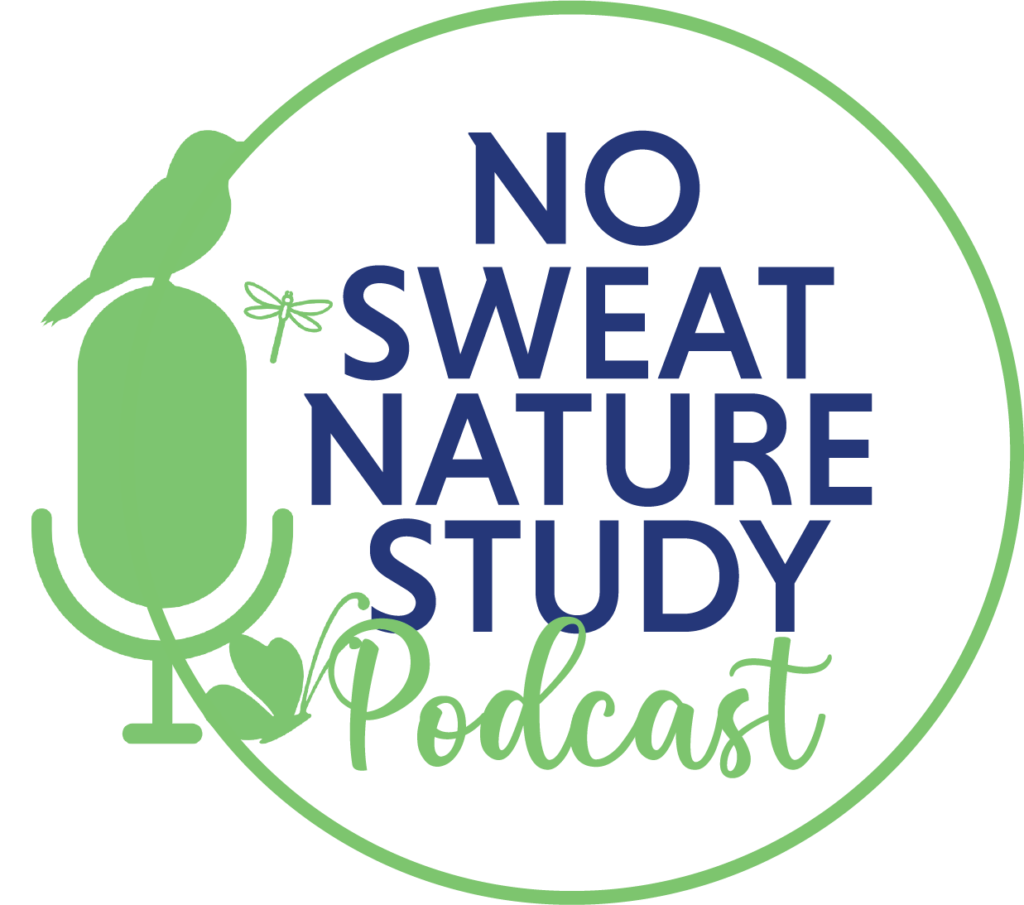 Are you here for the Nature Walk Challenge?
We've created a special Nature Walk Challenge to go with each and every episode of the No Sweat Nature Study in Season 4! Sign up below. We'll send you the first Nature Walk Challenge right away and then you'll receive each new Nature Walk Challenge straight to your inbox the day a new podcast episode launches!
Find Podcast Plus+ Packets from previous seasons here.
There's a lot more nature-based science waiting for you!
Round out your science lessons by letting Mrs. Cindy teach your children! In the No Sweat Nature Study LIVE membership, 1st-8th graders can enjoy two live, interactive, and fun online lessons per month. The 40-60 minute classes focus on science through the lens of nature study. Each class includes creative nature journaling, scientific vocabulary, and deep learning that's suitable for multiple ages.
These classes have become a significant part of the successful science plan for hundreds of homeschooling families!

In the membership, you'll find a (growing) video library of nearly 100 previously recorded lessons that you can watch at your convenience. So, if you can't attend the twice-monthly live classes, you can easily watch them as replays! Many of our members actually prefer choosing lessons from the video library because they can tailor topics to go along with what they are already learning. Not to mention, some kids simply prefer the ability to hit pause!
Join us any time – you're always welcome!
Leave a Voice Message for Mrs. Cindy
At the end of each No Sweat Nature Study Podcast episode, Mrs. Cindy includes messages from a few of her friends. You have the opportunity to record a message that she might use on an upcoming episode!
All children must have their parent's permission before leaving a recording. Parents are welcome to record an answer, too!
Each season, there will be a different question to answer. You can see this season's question below. Think about your answer first and then follow these simple directions:
Click the button that says "start recording".
Tell me your first name. (If you want to tell your age and/or where you live, feel free to do that, too.)
You will have 60 seconds to answer the question, but try to be concise.
Push the play button to listen to your recording before sending it to be sure it is recorded properly. If not, simply record it again.