Preschool Lessons for the Letter Q
(This post contains affiliate links.)
Whew!  The letter Q was hard to plan.  It was a good thing we had a service project scheduled and the weather cleared up for one of our first big nature walks of the season.
A crown fit for a queen graces our alphabet wall.  Cut from yellow construction paper, the crown is decorated with plastic jewels.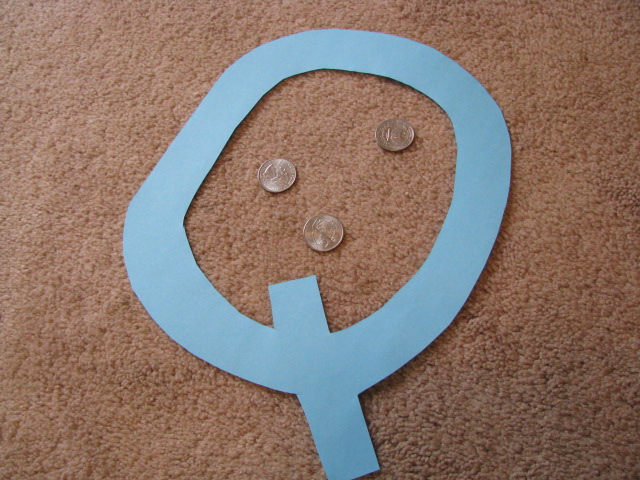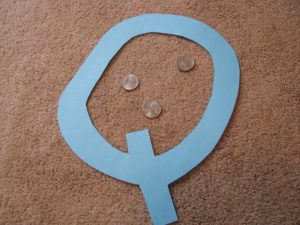 A quarter toss into a giant Q was a fun way to practice motor skills.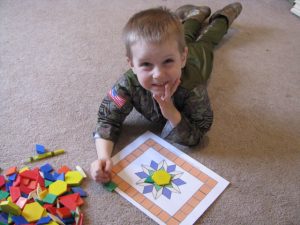 My little army guy has a softer side – he makes quilt squares with pattern blocks.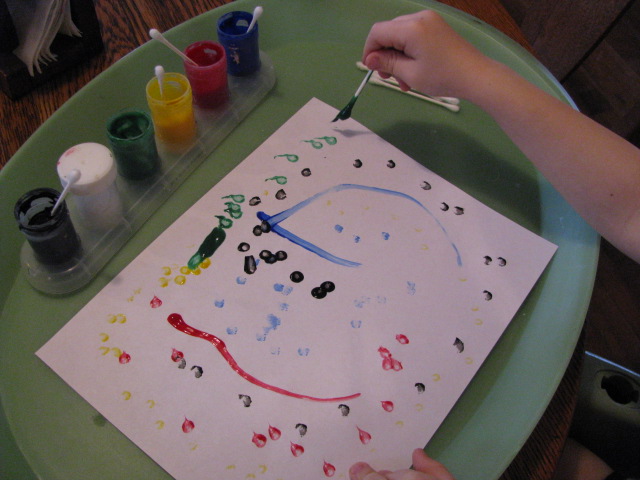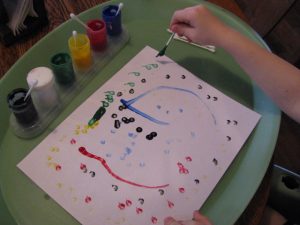 Q-tip painting is a fun way to introduce the term "pointillism".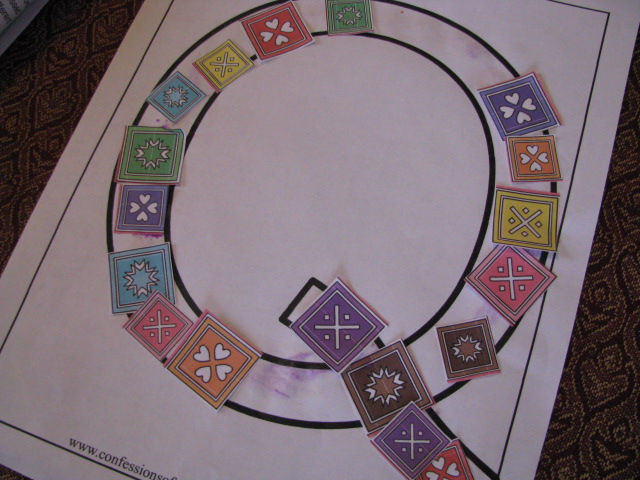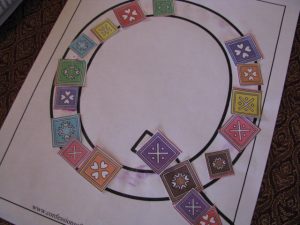 Again, thanks to Confessions of a Homeschooler for this quilt-square Q.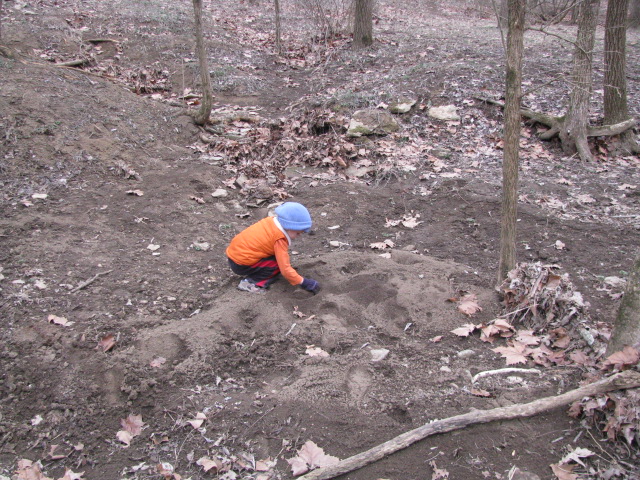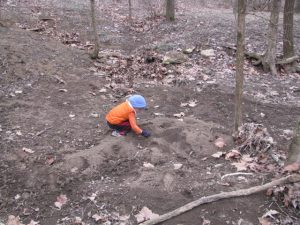 Eli was exploring a silt deposit in the bend of a dry stream bed. Have you ever played with silt? It's great fun!  I know silt has nothing to do with the letter Q.  Wait…silt rhymes with quilt!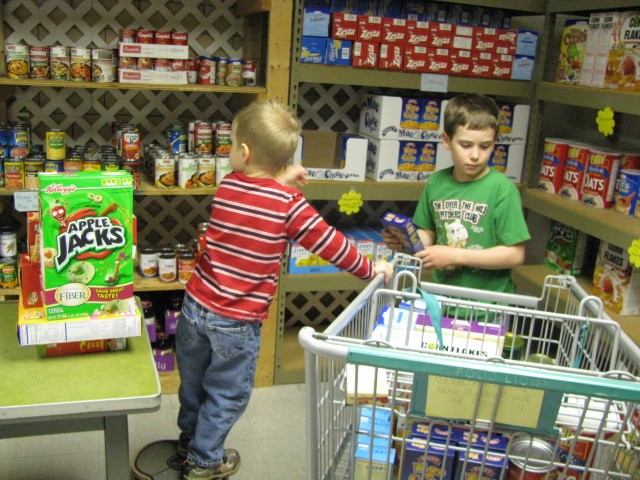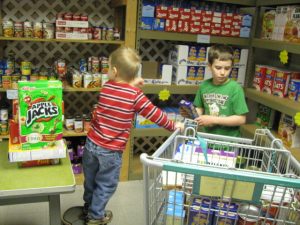 Eli and Caleb loved preparing bags of food customers at the food pantry.  It's never too early begin service projects…even if they have nothing to do with the letter of the week.
The Rest of the Alphabet