Preschool Lessons for the Letter M
(This post contains affiliate links.)
I love preschool!  The pictures tell the rest of the story…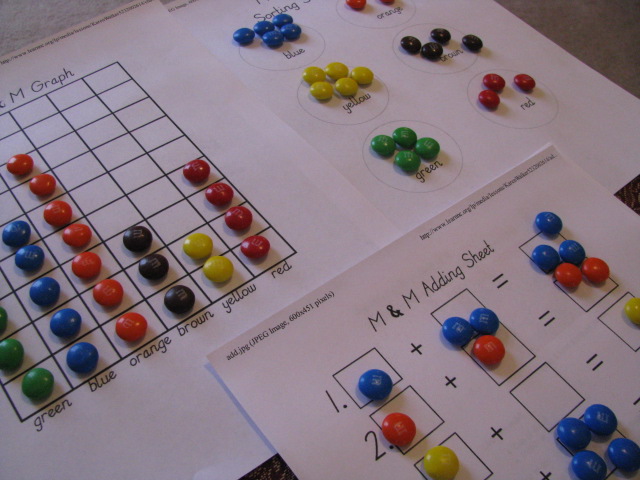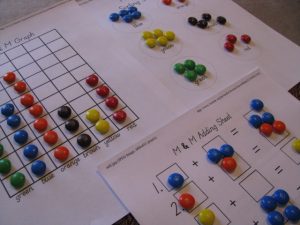 M&M's started off the week with a bang! We sorted, made concrete graphs and even tried a few concrete addition problems.  The worksheets came from Learn NC.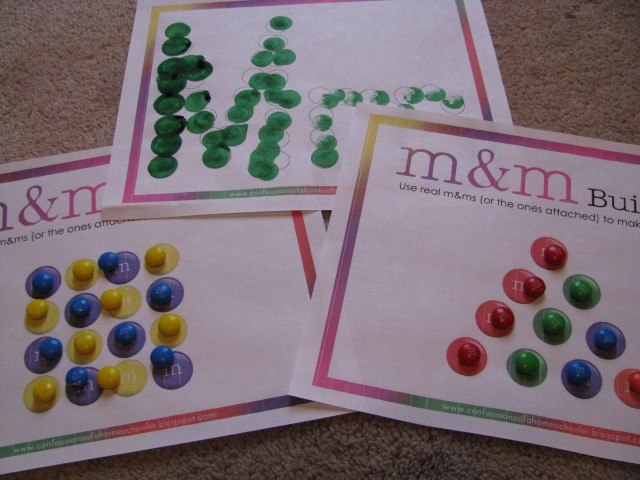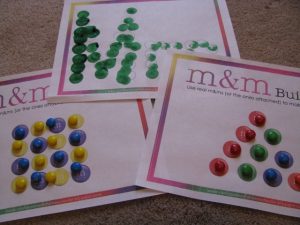 More fun M&M activity sheets came from Confessions of a Homeschooler.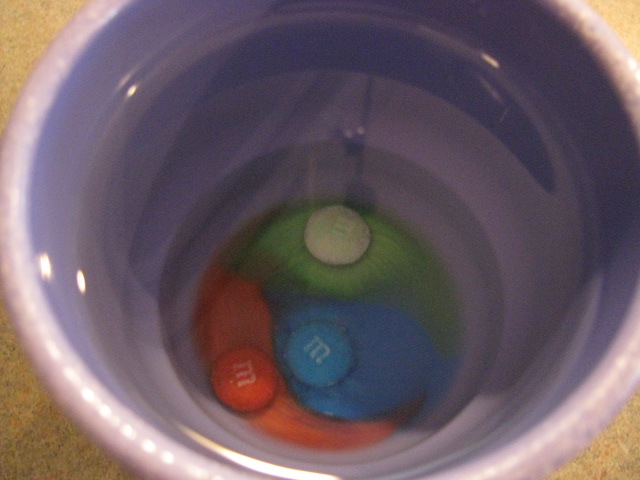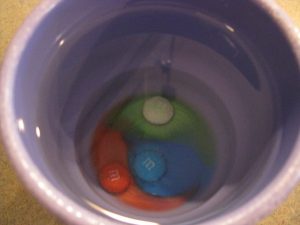 Submerging M&M's in water is a fun color mixing experiment.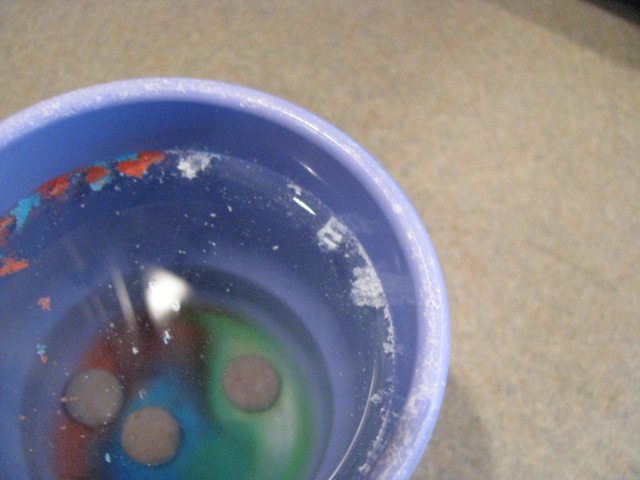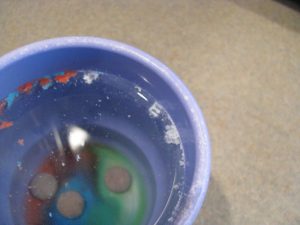 Wait several minutes to see the floating m's!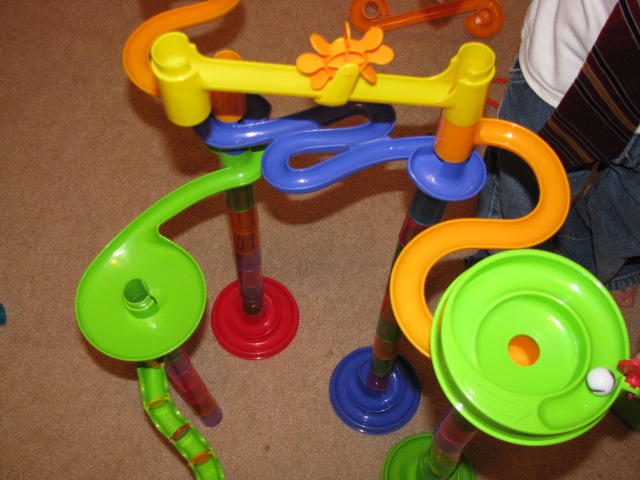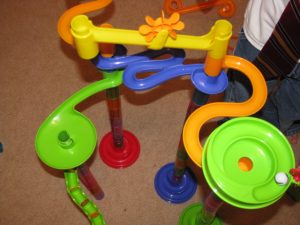 A marble run is great fun.  (Don't let your little one put marbles near his mouth!)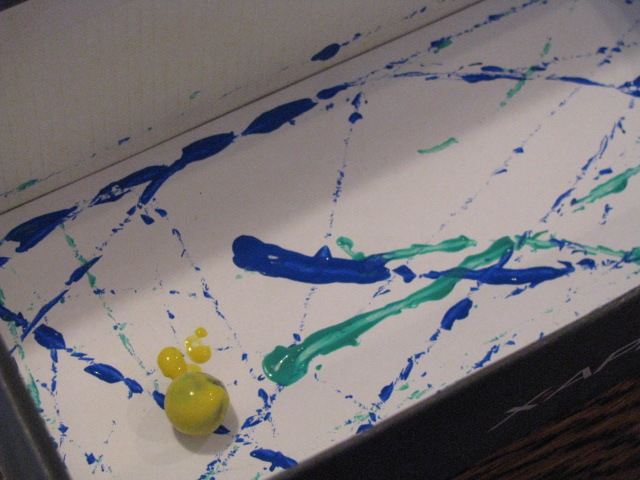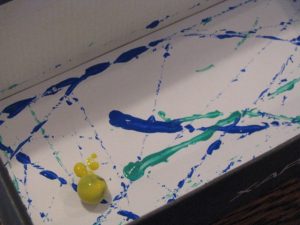 Dip marbles in paint and place on a piece of paper that's nestled in a shoebox. Roll the marbles around for a fun painting experience.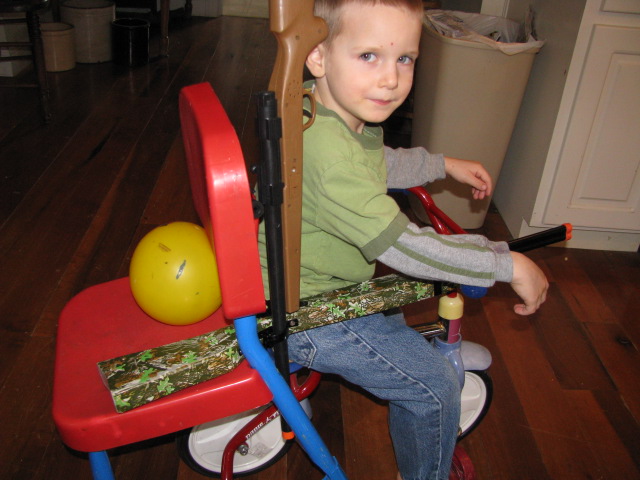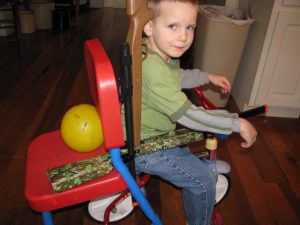 Machine building!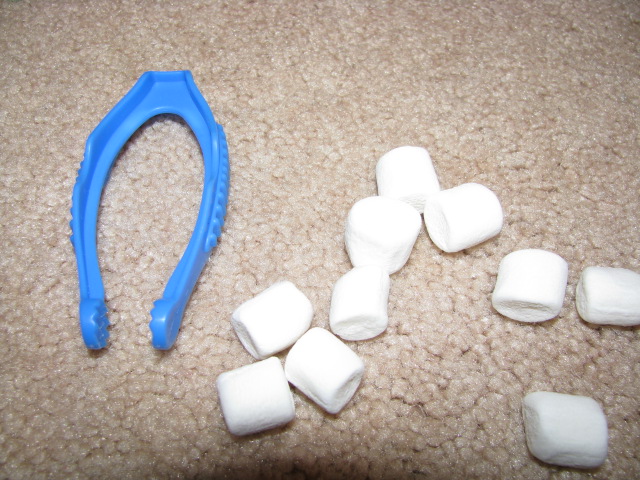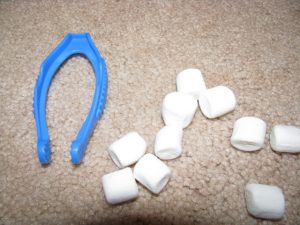 Picking up mini-marshmallows with jumbo tweezers was sticky fun.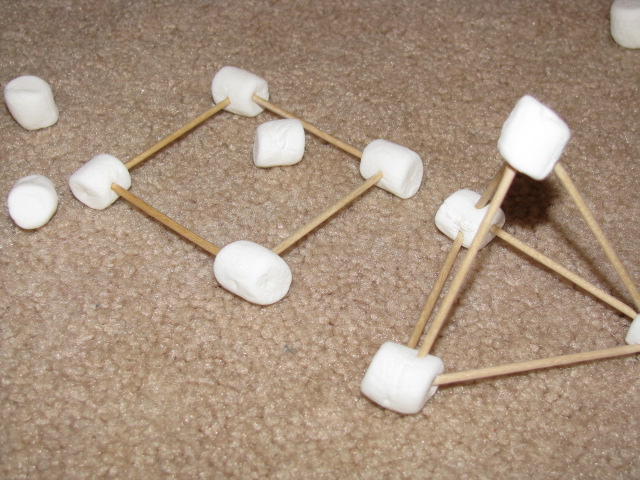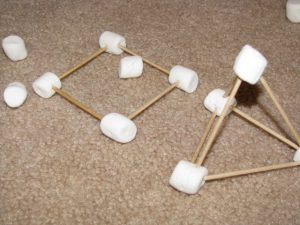 Eli needed a little help to make shapes from mini-marshmallows and toothpicks.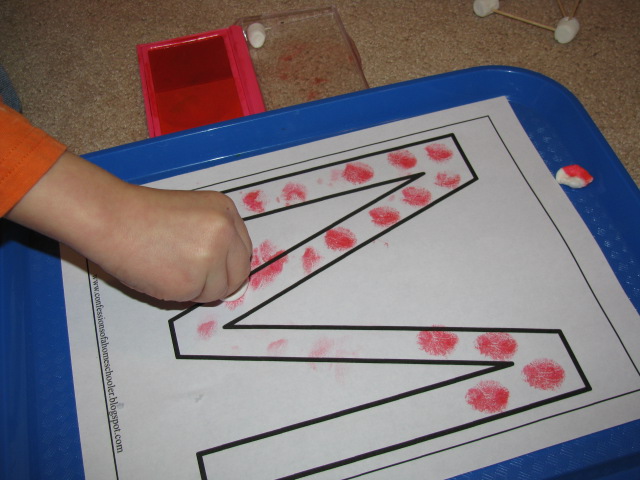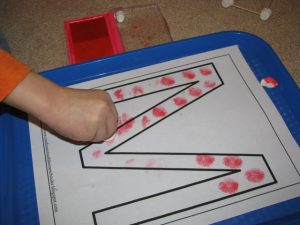 Mini-marshmallow prints filled in our M.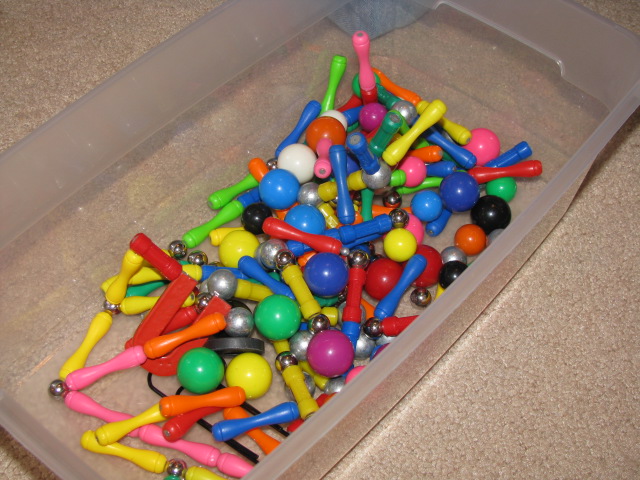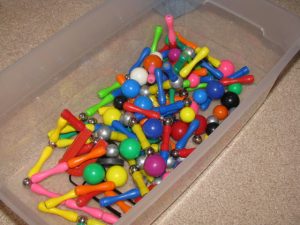 Magnet fun! (Just be sure your child never, ever, ever puts magnets in his mouth!)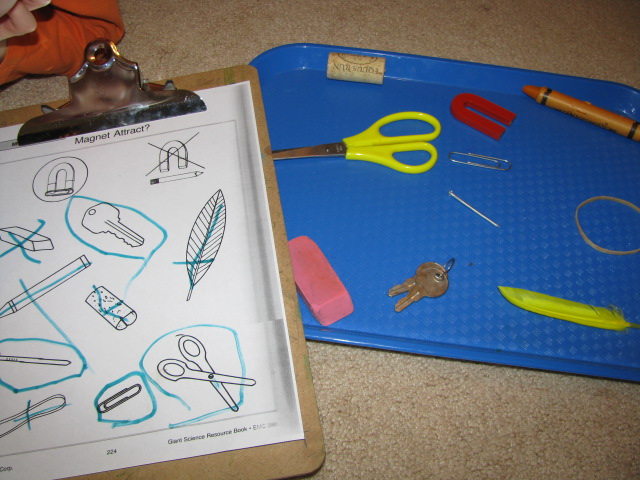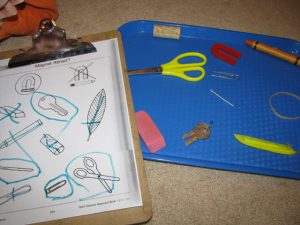 What attracts a magnet? Eli knows!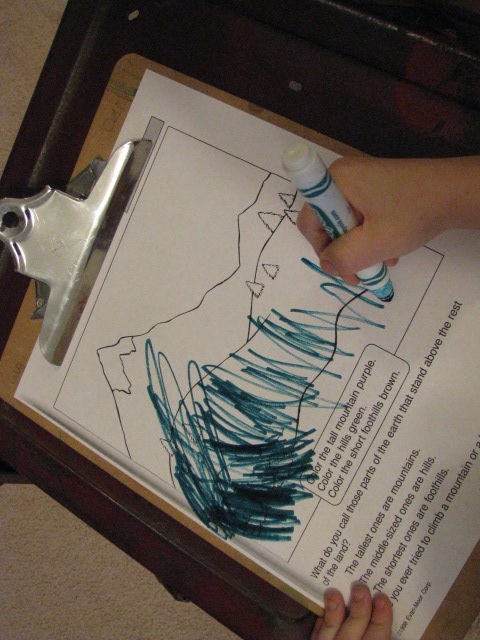 Learning the difference between a mountain and a hill.
Both of the above worksheets came from the Giant Science Resource Book.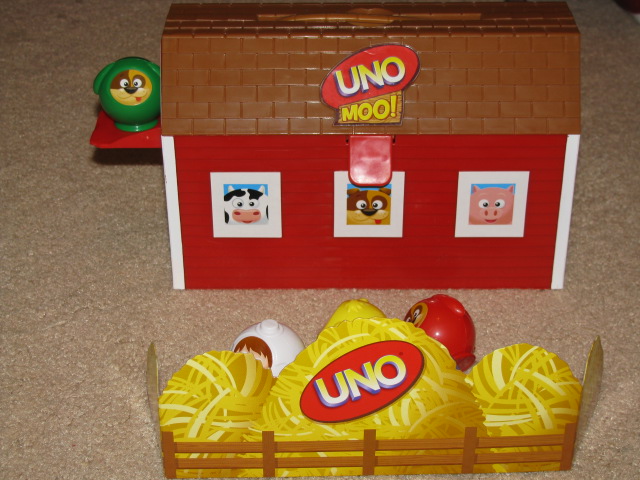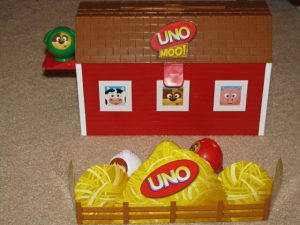 UNO Moo! was a Christmas gift that Eli has really enjoyed.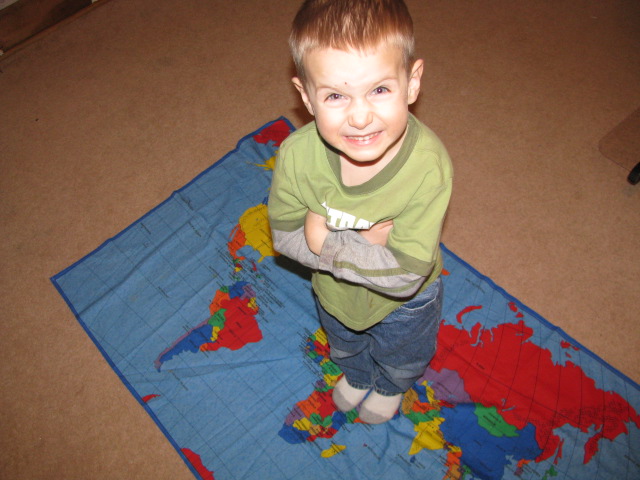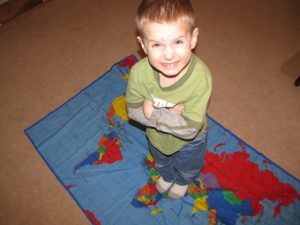 Mapping for preschoolers was fun and "feet-on". He jumped from one continent to the other on our fabric map.  No, he doesn't know the continents yet – this required lots of direction.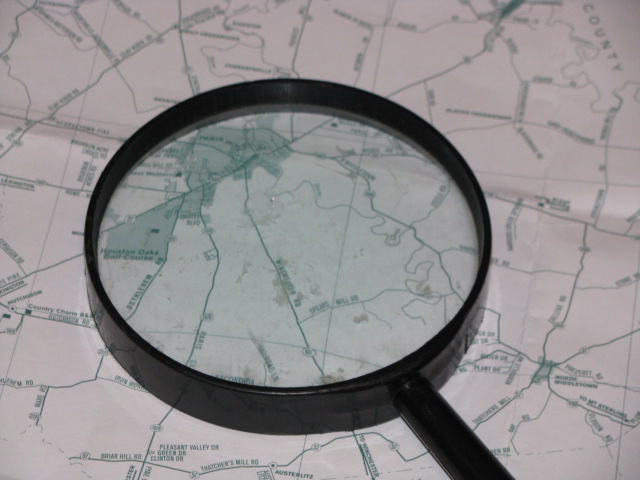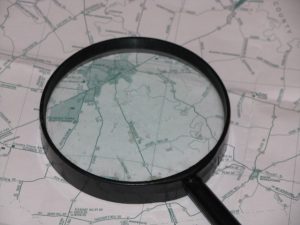 Looking at maps with magnifying glasses didn't hold his attention. I wonder why? 🙂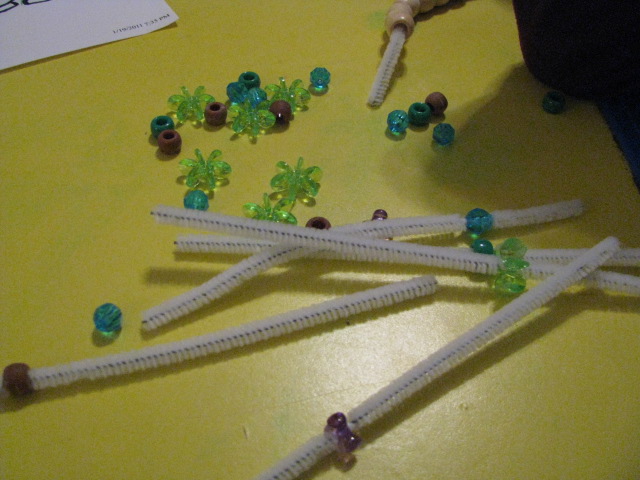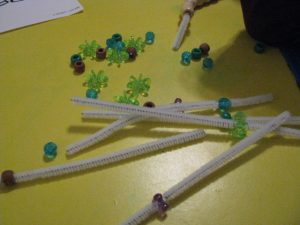 We did bunches and bunches of matching games. This comes from Preschool Activities in a Bag.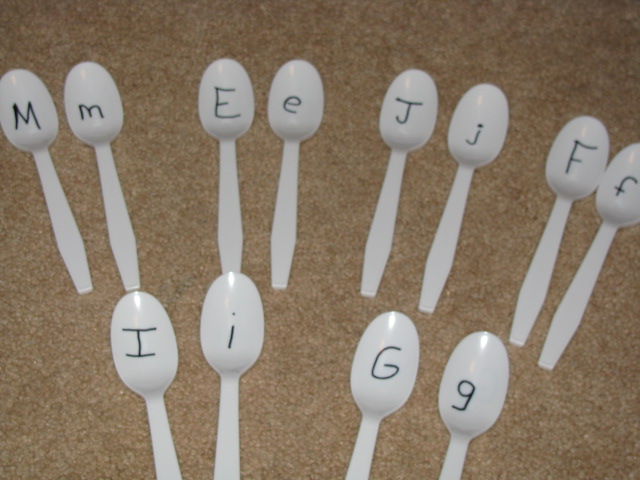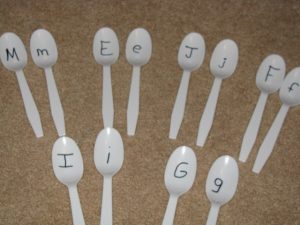 This matching activity idea also comes from Preschool Activities in a Bag.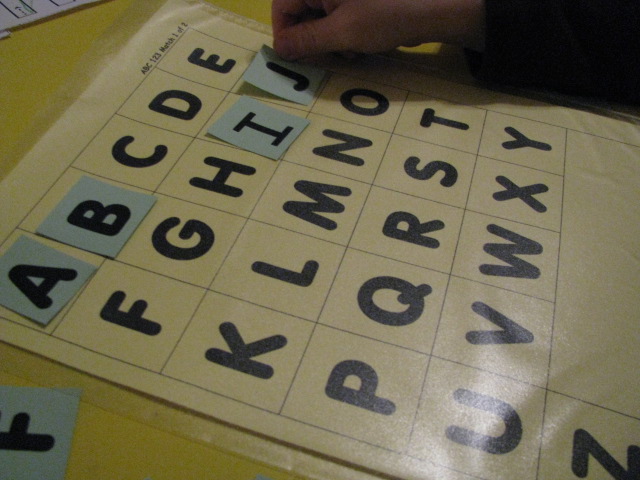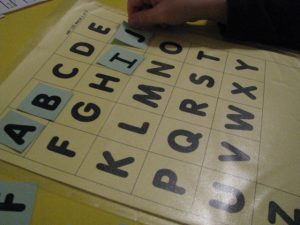 Yep, you guessed it – Preschool Activities in a Bag.
The co-op I used to belong to had two Preschool Activities in a Bag exchanges where I loaded up on fun things to do with Eli.  I highly encourage you to take part in one of these fun exchanges!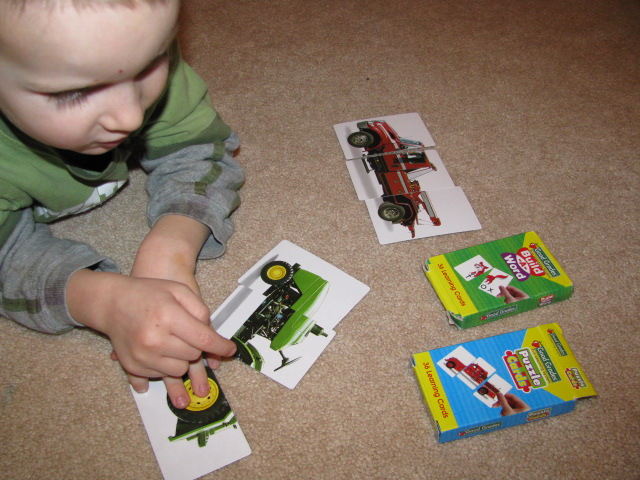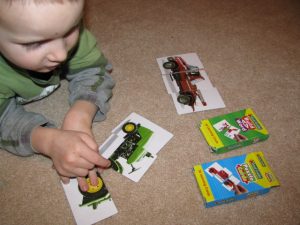 More matching! These are just some fun little card games I found at the Dollar Tree.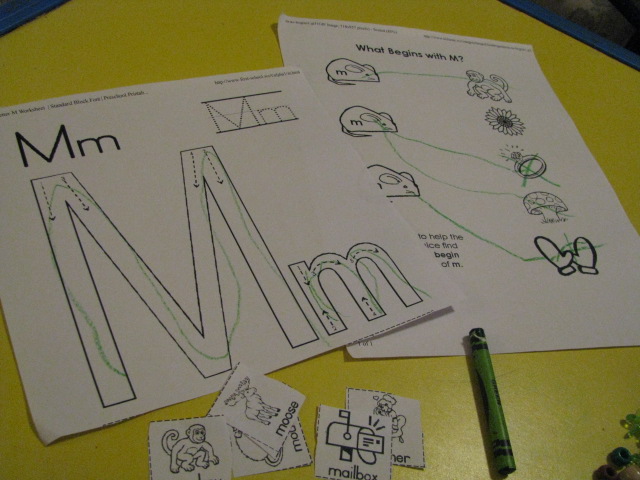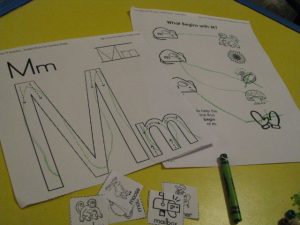 I'm trying to integrate more "book work".  These worksheets came from First School.
Cloudy with a Chance of Meatballs
Alexander and the Wind-Up Mouse
Monarch Butterfly of Aster Way
Mike Mulligan and His Steam Shovel
The Rest of the ABC Lessons