Fall Funschooling Ideas for Your Homeschool
The air is (slightly) cooler, the shadows are getting longer, and this morning I found four yellow leaves on the front porch. That can only mean one thing…fall is upon us!
Fall is one of my favorite times of the year – our homeschool is fresh and exciting, holidays are just around the corner, the temperatures are dreamy, and chores on the farm slow down just a bit. Visions of nature walks, pumpkin patches, bonfires, and football games dance through my dreams.
It's such a wonderful time of year for homeschooling, too! I've rounded up some blog posts about my favorite ways to mix in some fall funschooling and added a few extra ideas that our family has enjoyed over the years. Try one, two, three, or all of these to really get the most out of your autumn education. Be sure to tag me @OurJourneyWestward on Instagram when you do!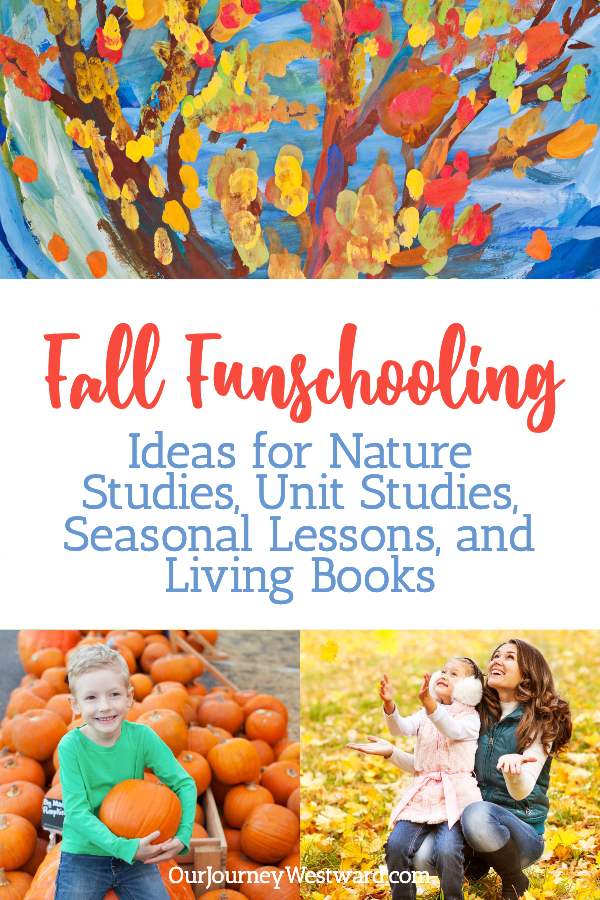 This post contains affiliate links.
Fall Funschooling Nature Study Ideas
We love nature study any time of the year, but fall nature walks are some of our favorites. The landscape is fiery, warm, and lively, while the temperatures are comfortable enough for long explorations.
Nature study IS science, but it's also funschooling at its finest. Here are several nature walk ideas that I've written about before. Any of them would be perfect for fall studies!
To begin, grab your planning binder and jot down this list of topics for fall nature studies. It will help you stay focused and will lead you to find amazing nature specimens to observe.
An animal signs walk is so much fun this time of year! Not only are the animals really active as they prepare for winter, it's easy to find evidence they've left behind, too.
Autumn is the time of year when so many plants are "going to seed". See what types of seeds you collect when you take a walk in your socks.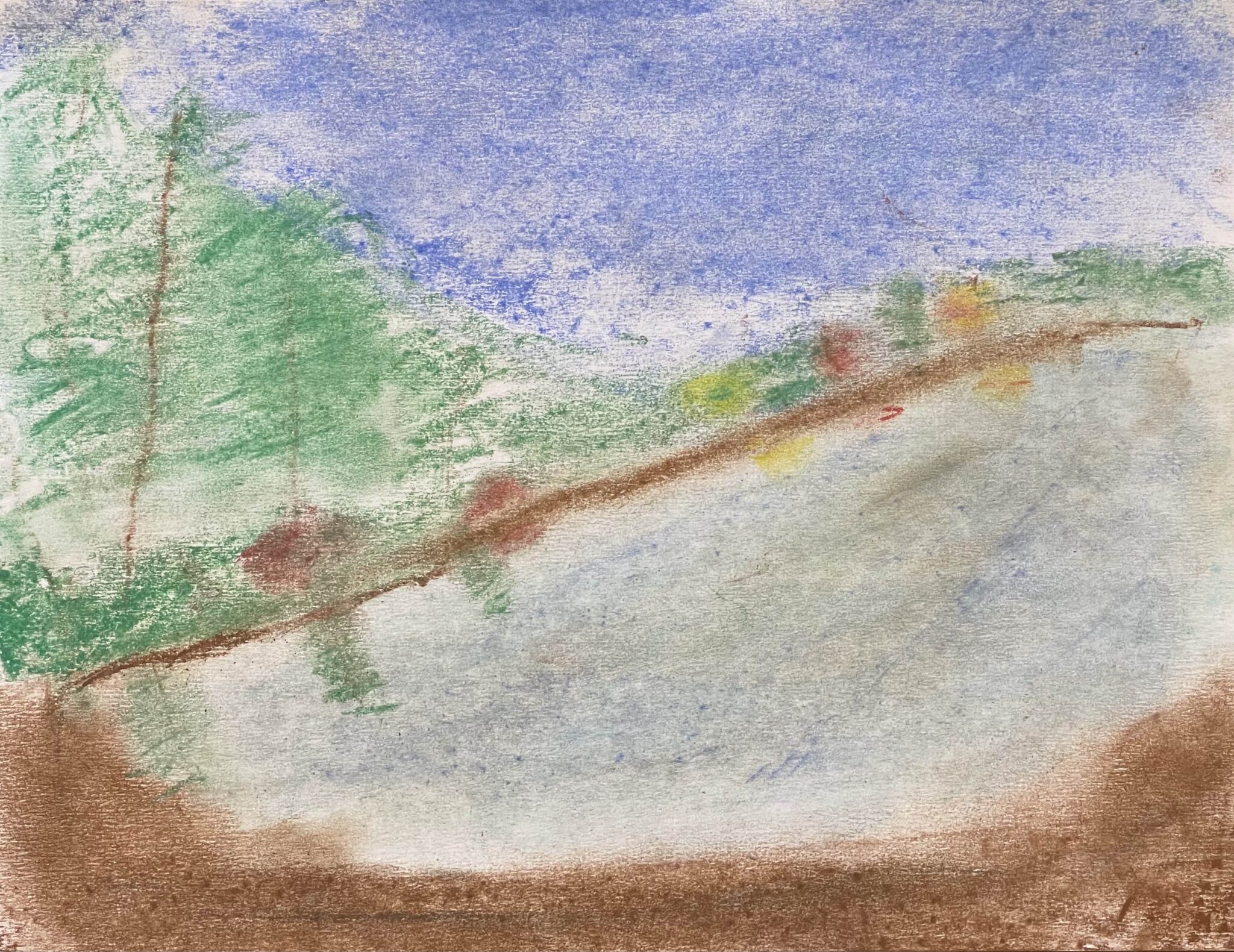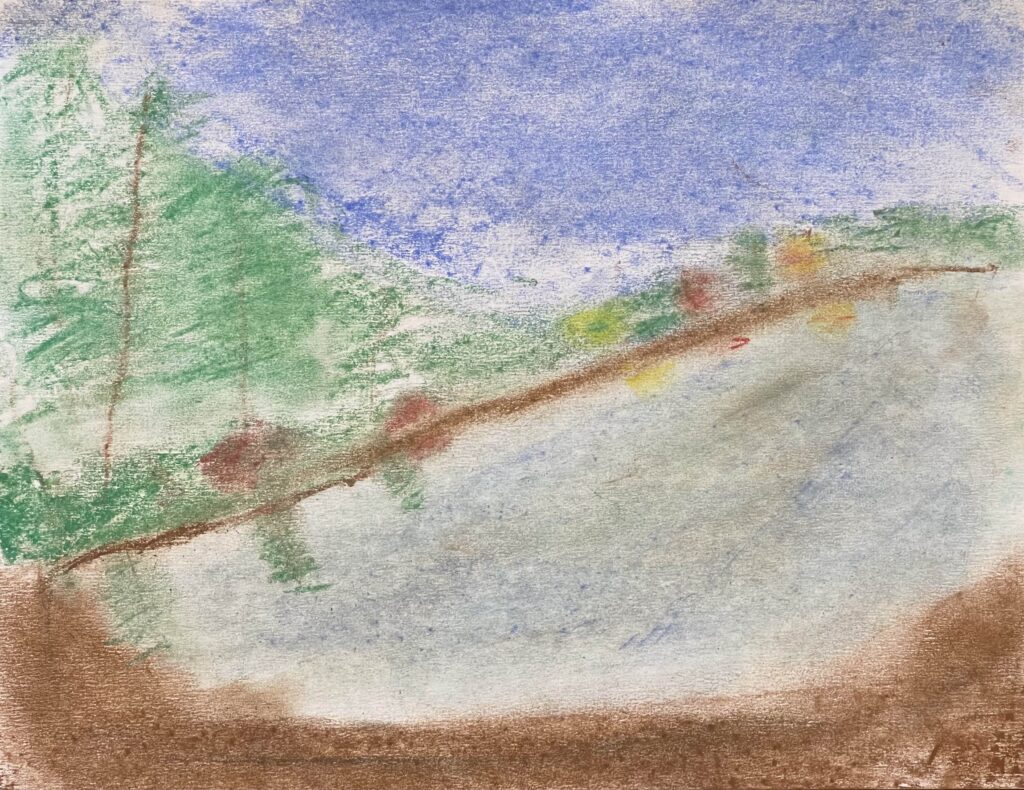 Study and understand the changing colors of leaves with my favorite chromatography experiment!
Piles of fallen leaves and mornings of heavy dew mean fungi of all sizes, shapes, and colors are fairly easy to find and observe.
There is still plenty to observe during a fall nature walk at the creek. Even if it's chilly already, wrap up and stay out of the water. You'll see all kinds of plants and animals that you might not have noticed at other times of the year.
Autumn is the perfect time to complete a study of fruits and nuts! From apple orchards and bushes full of plump, red berries to a wide variety of nut trees at the local park, you'll be amazed at the number of fruits and nuts you can find on a fall nature walk.
If you have little ones, this preschool leaf study will help them learn to have fun studying nature while exploring leaves in unique ways.

Here are a few more easy ideas for autumn nature study…
Rather than bringing along the nature journal on a fall walk, sit on a blanket and sketch fall scenes on postcards to send to family members.
Enjoy a fall foliage scavenger hunt to see how many different colors of leaves you can find. Keep a color chart in your nature journals.
Bring along a giant set of colored pencils and sketch tree with varying shades of reds, oranges, or yellows on the leaves.
Collect fallen acorns for homemade games of tic tac toe or to make a set of maracas.
Use a bit of found nature as the foundation that you draw around, or complete entire scenes using only things found outside!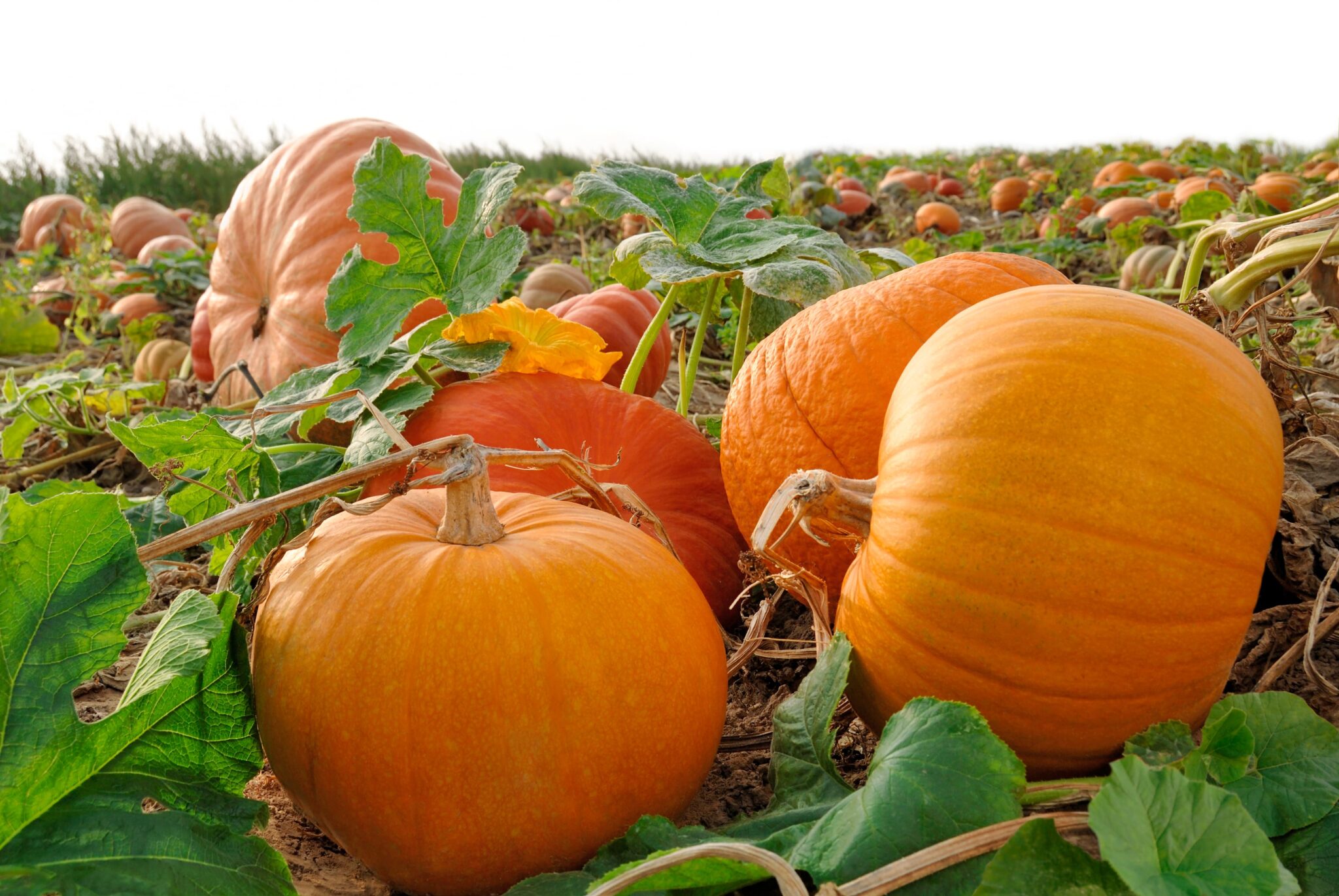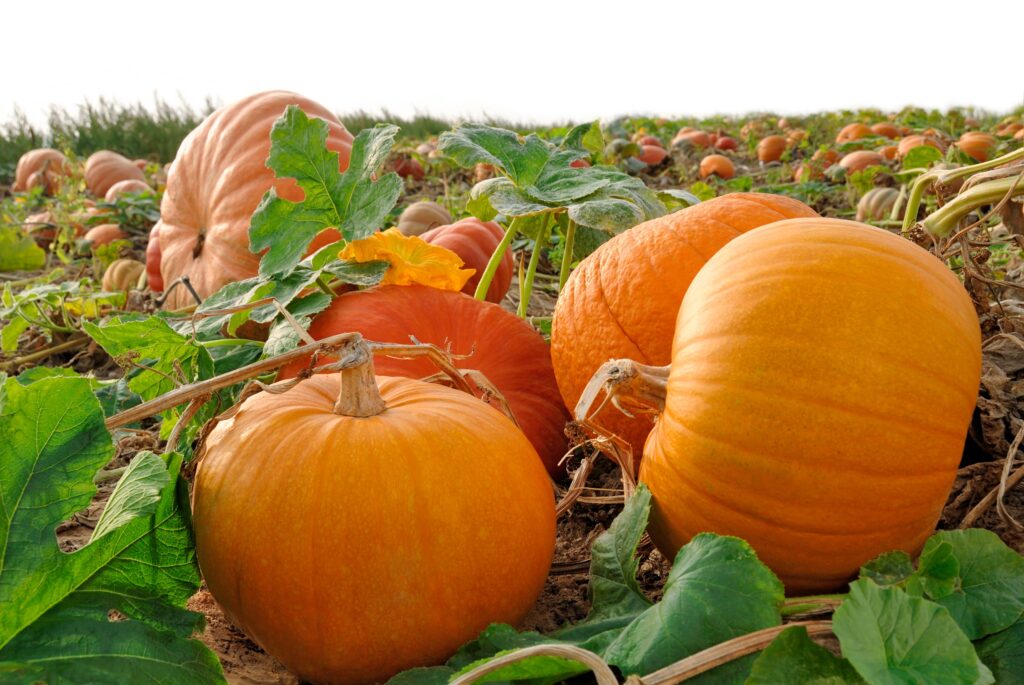 More Fall Funschooling Ideas
We have always loved to take advantage of seasons and holiday celebrations in our homeschool. And, fall is packed with opportunities! From harvest seasons to traditional holidays, you can find reasons to funschool all the way through Thanksgiving.
Early fall is a great time for a tasty apple unit study! Whether you're making an apple pie, learning the biography of Johnny Appleseed, or learning about the apple's uniquely patterned design, it's a perfect topic for a fall unit study.
Pumpkin school is the best mid-fall activity. Filled with ideas that work great for elementary through middle school learners, your children can explore science, math, geography, and plenty of books. We love to include friends for a day of pumpkin school fun.
If your children participate in fall festivals or Halloween activities and they happen to accumulate a stash of candy, this candy math and science activity is one of my all-time favorites. Speaking of math, here are few other memorable autumn living math lessons!
As Thanksgiving approaches, a little cranberry science goes a long way in funschooling. Of course, Thanksgiving always presents a fantastic opportunity for a deep dive into history topics. One of our favorites this time of year is a study of Native Americans. And, without a doubt Thanksgiving living books are part of every November in our homeschool.
Oh, I do hope you create wonderful memories fall funschooling with your children this season!
Other Posts You Might Like