20+ Ideas for Creative Christmas Homeschooling in December
Homeschooling in December can be rough. Everyone needs a bit of a break from the monotony of the regular homeschooling schedule. Because of this, some families choose to take the entire month off from homeschooling. Others, switch the curriculum to focus on the preparations of Christmas and turning the hearts of their children toward the One that Christmas is all about.
Over the years, I've found several ways to accomplish both homeschooling and Christmas preparations – all turning the hearts of my children toward Christ.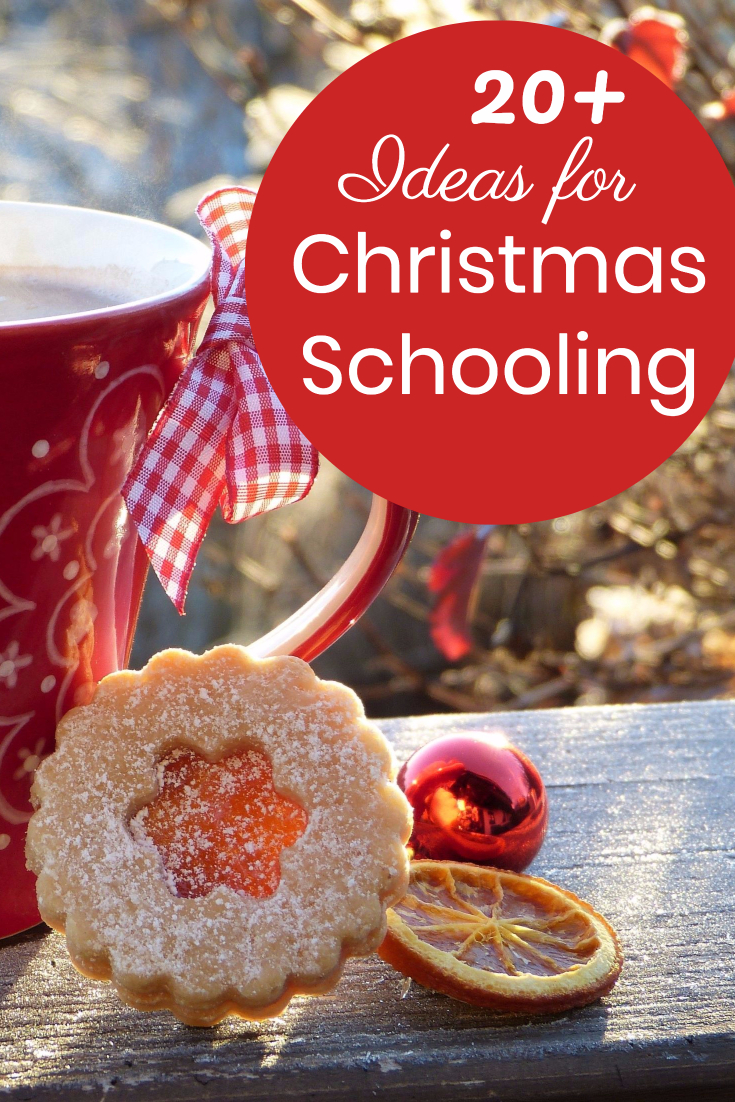 Creative Homeschooling in December
In this post, find tried and true homeschooling in December ideas. Choose just one or two things that seem perfect for Christmas schooling this year. The rest of the ideas will still be here to consider next year!
Creative Christmas Studies
During the weeks just before Christmas, the textbooks are often replaced with practical, real-life things. Menu planning, couponing, baking, party planning, and decorating are necessary activities that also happen to be meaningful learning opportunities. So are shopping for presents on a budget, crafting homemade gifts, addressing Christmas cards, and practicing for plays and musicals at church.
Fitting in service opportunities is an excellent use of homeschooling hours, too. The Christmas season offers plenty of opportunities for sharing with neighbors, helping folks out, and spreading joy through acts of kindness.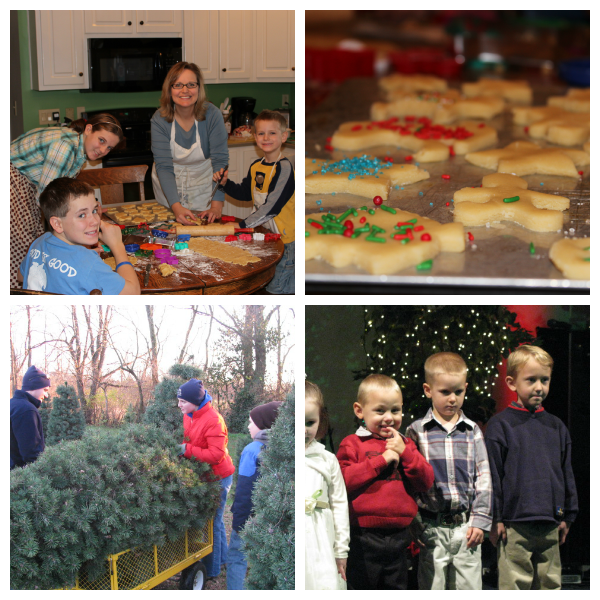 This post contains affiliate links.
Bible Studies for Christmas Schooling
To specifically prepare hearts to celebrate the birth of Christ, it's nice to put a special December Bible routine in place. There are so many different Bible schedules and Christmas devotions readily available, even some with learning activities!
This is not an exhaustive list but includes some favorites.
December Nature Study
One year, we devoted the entire month from Thanksgiving through Christmas to nature study. A whole chilly month? Yes! Bible, science, and so much more can be accomplished through a thematic focus on Christmas nature study!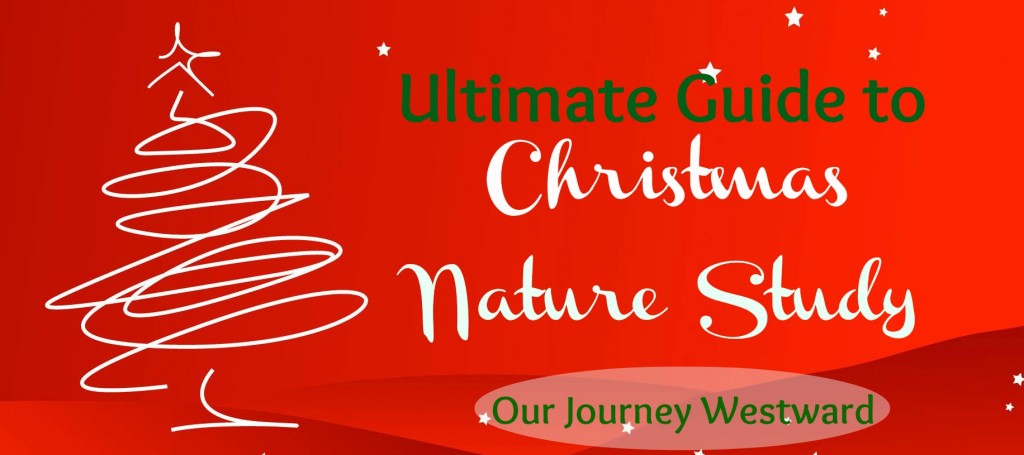 Of course, if an entire month of Christmas nature study seems like too much, you can always cut that down to once a week or less. With the hustle and bustle of December activities, it's always nice to get some fresh air and exercise to clear the mind. Nature study is a guilt-free way to run away from the madness and check boxes off in your lesson plan book.
Homeschooling in December Activities
It's easy to "count" several of the necessary tasks of Christmas planning as part of homeschooling. However, there are plenty of funschooling activities that connect specific subjects to the holiday. Enjoy some of these fun Christmas activities.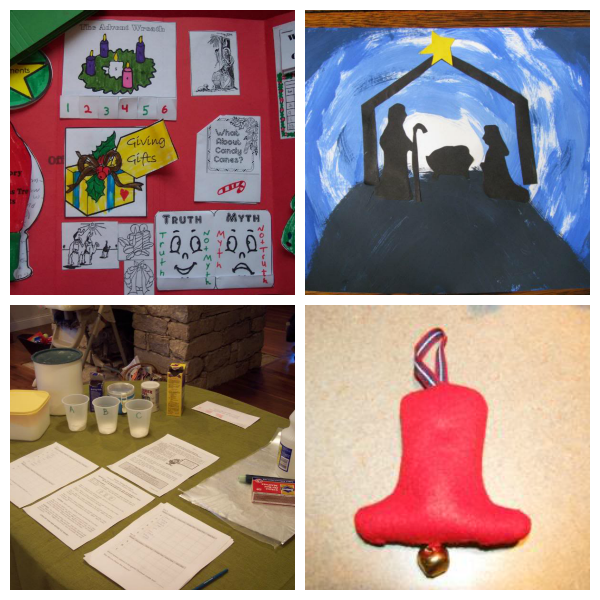 December Reading
We're suckers for good literature. Our very favorite Christmas series is written by Arnold Ytreeide and includes four books (you read one book per year) with readings every day of December leading up to Christmas day. It's suggested to read them in the following order: Jotham's Journey
, Bartholomew's Passage
, Tabitha's Travels
, and Ishtar's Odyssey.
Other Favorite Christmas Books
It's taken years of collecting, but I now have a giant stack of Christmas picture books to pull off the shelf every year. One of my children's favorite traditions takes me some extra time, but it's worth it! Before the Christmas schooling season begins, I wrap each book individually in festive wrapping paper and place them in a basket near the Christmas tree.
Each day leading up to Christmas, we choose one or two books to unwrap and read aloud. Even though these books have been read over and over again through the years, it's still such a treat to open a "surprise" book each day during morning time. I try to add a couple of new books to our collection each year. When these are opened, they are especially fun to find.
These are some of the most beloved from our stash. We have other favorites you'll want to check out, too!
Oodles of Christmas Ideas
You might enjoy my Christmas Pinterest board that's full of additional Christmas homeschooling ideas, too.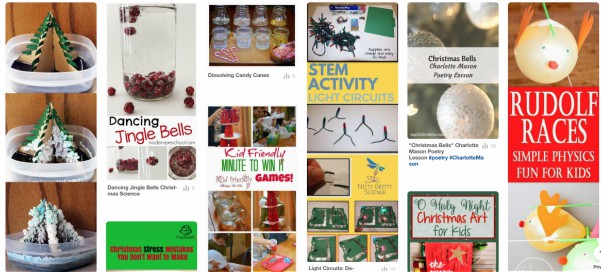 Christmas Gift Ideas
Besides homeschooling in December, I'm always busy buying gifts, too. These lists of potential Christmas gift ideas come in handy for me every year, and I bet they'll be handy for you, as well.
Do you have Christmas school in your homeschool? Please share your favorite resources or things to do! I love new ideas!