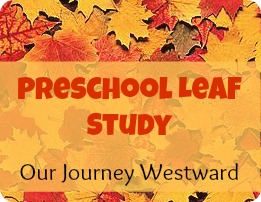 It's autumn and time to have a little leaf fun with your preschoolers and kindergarteners!
The Colors of Autumn in Play Dough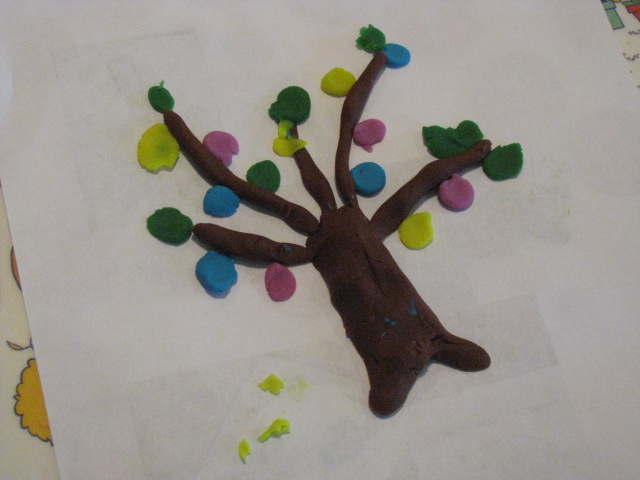 After observing the changing colored leaves on trees, let your little ones create their own autumn trees from play dough or clay.  You might even use some autumn scented play dough.
Perimeter with Non-standard Measuring Tools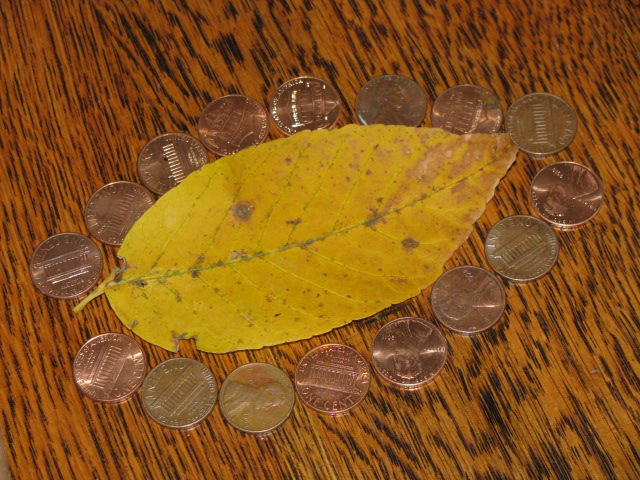 Collect various shaped leaves to practice measuring perimeter.  Use any manipulative you like to place around the edges of the leaves.  Compare perimeters from one leaf to another.
Area with Non-standard Measurement Tools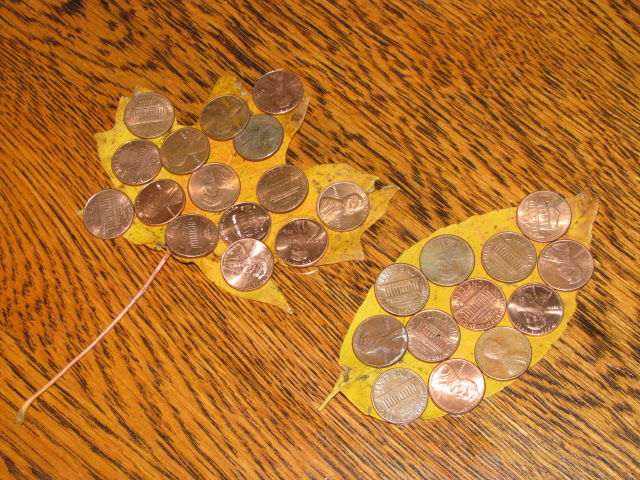 Use the same leaves to measure area.  Of course, this method of covering the leaves isn't a perfect measurement, but you'll be building an understanding of what area means.
Will It Sink or Float?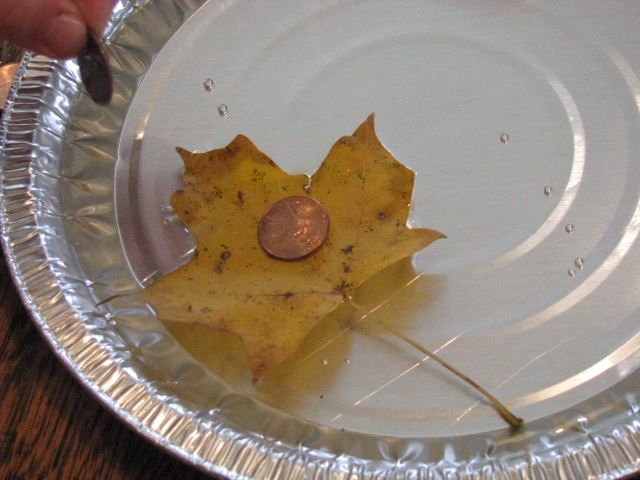 Float various leaf shapes on water then see which shapes can hold the most coins before sinking.  This is also great fine motor skill practice.
More Leaf Fun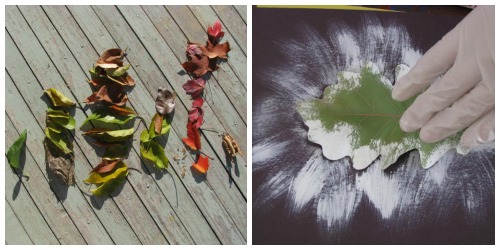 Although I originally wrote about concrete leaf graphs for older children, the same activity on a smaller scale would be very good for little people, too.
Negative leaf paintings highlight leaf shapes and make nice nature notebooking pages.
I've also pinned several other leaf activities on my Deciduous Trees Pinterest Board that you might like to check out.  Many of them are for older children, but I'm sure you can find some great ideas to tweak for little people.
Happy Fall!