The Christmas Miracle of Jonathan Toomey and Activity Ideas
This Christmas book activity is the perfect way to celebrate the season and help children learn empathy at the same time.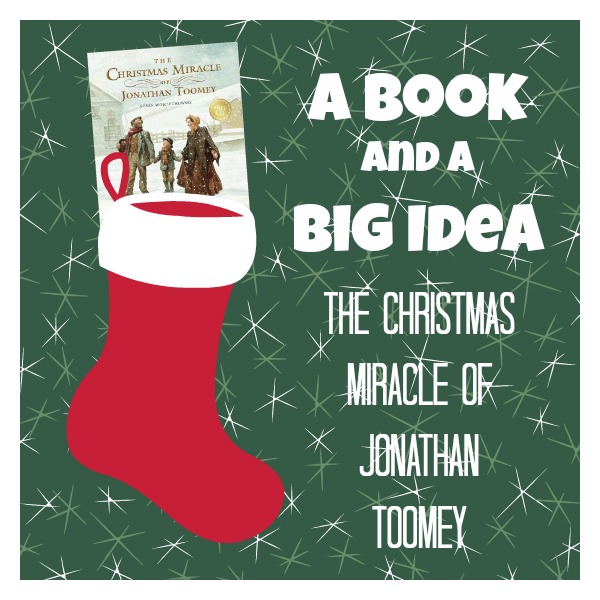 This post contains affiliate links.
Hearts Changed
One of our family favorite Christmas books is The Christmas Miracle of Jonathan Toomey by Susan Wojciechowski.  It's a story of love, loss, gruffness and a healing heart through the kindness of people and the powerful meaning of Christmas.  We never get tired of pulling this book off our shelf for a cozy read-aloud each December.
A Fun Christmas Book Activity
The main character, Jonathan Toomey, is a gruff woodcarver who is excellent at his craft. Over time, he shares his craft with a very willing little boy. This was the perfect time to introduce my littlest guy to the art of carving – soap carving, that is.
All it takes is a bar of Ivory soap and a butter knife – and a little imagination.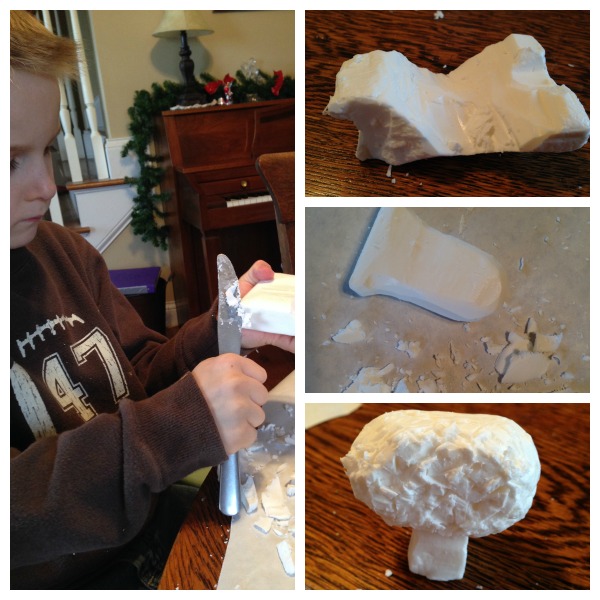 Loving the Gruff People in our Lives
As we carved, we talked about how hard it is to be patient and loving with gruff people. We know some…and it takes extra prayer and gentle words (even when we don't want to) to get through to them. I asked my little man to come up with some purposeful ideas to bless these gruffies during the Christmas season. Looks like we're going to be baking lots of cookies and stopping by to really get to know them – because after all, most gruffies just need someone to care.
(The book that helped him come up with this idea is one of his very favorites that we read over and over and over every year…The Christmas Without a Tree by Elizabeth Rodger.)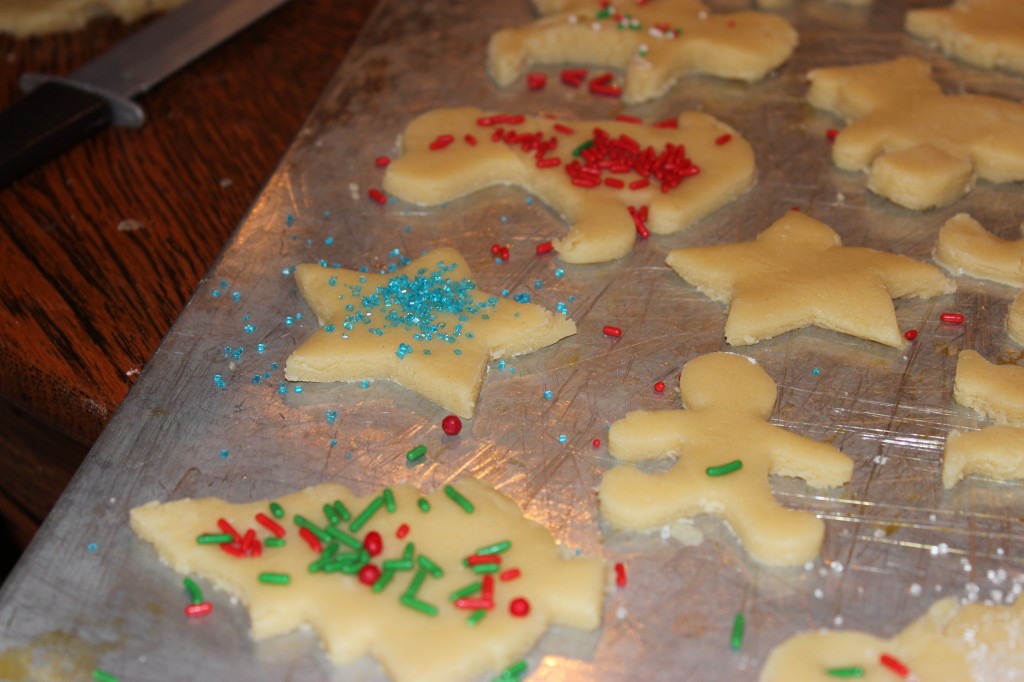 This post has been linked to iHomeschool Network's Christmas edition of A Book and a Big Idea. Click below to see the other fun ideas! Be sure to visit my Silver Packages Book and a Big Idea post, too!
Related Posts