Gifts for Kids Who Love to Cook
Do you have a budding chef or a flourishing foodie at home, always at your elbow in the kitchen and wanting to mix, roll, bake, or glaze? Check out these gifts for kids who love to cook and find something for every skill level. You'll enjoy what they whip up for you almost as much as you'll love seeing their smiles!
Whether you've got a sous chef or a culinary artist, there's bound to be fun when mixing it up in the kitchen together! Cooking with children is a fantastic way to build connections with them, form memories, practice living math, and even see some pretty cool chemistry transformations.
Gifts for Kids Who Love to Cook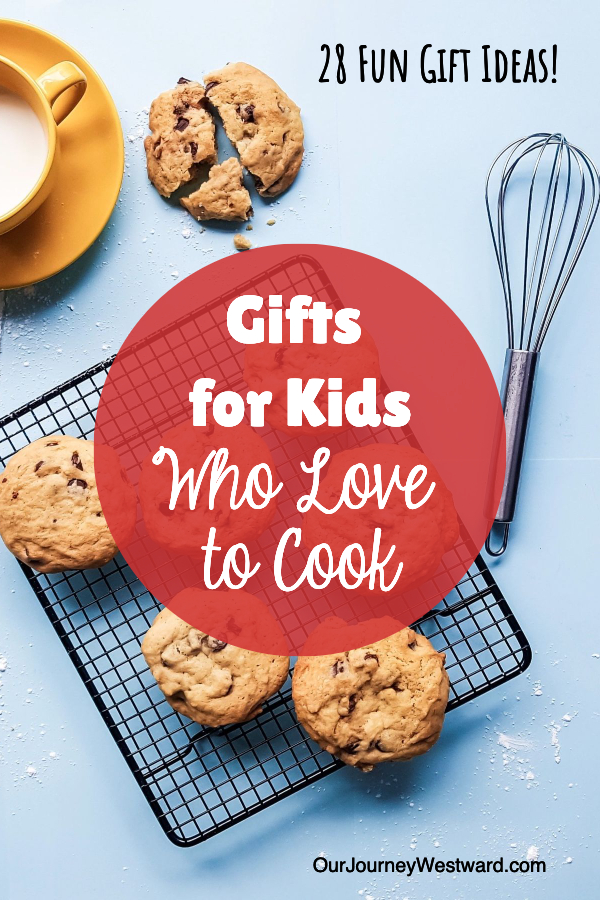 This post contains affiliate links.
Kitchen Tools for Kids
Every chef has a list of must-have tools in their culinary toolbox, but not all of them can be child-friendly. Your cuisinier will be sure to appreciate these fun and useful tools made just for them!
Cookbooks for Kids
If you're anything like me, you likely have a shelf or cabinet in your kitchen that is nearly sagging under the weight of too many cookbooks. At some point they can become repetitive, cumbersome, or just forgotten about, and children can be either overwhelmed by the variety or underwhelmed by the design.
Simply put, there are a lot of boring cookbooks out there that don't exactly fan the flames of flavor. These are anything but what you've seen before or stashed away in a cabinet! From science experiments to quirky cuisine, these cookbooks will be certain to keep your chef engaged and produce new family favorites.
Baking Tools for Kids
Baking is a beast all unto itself when it comes to kitchen magic. It's a fantastic tool for applying real-world math, witnessing changes in matter, and enjoying scrumptious desserts! Baking is especially enjoyable with younger kiddos who may not be quite ready for chopping or sautéing, and allows for breaks as the goodies bake. Any of these gifts for budding bakers are sure to provide hours of enjoyment and dozens of treats!
Kitchen Stocking Stuffers
If your clever cook already seems to have a fully-stocked kitchen or you find yourself just looking for a fun stocking stuffer or party gift, consider any number of these fun, useful, and sometimes quirky gifts!
Cooking with your children is a gift to the entire family, both preserving traditions and creating new ones. Whether you've got an up-and-coming culinary prodigy or just want to have more fun together in the kitchen, these gifts for kids who love to cook are guaranteed bring a smile. If the kitchen is the heart of the home, then be sure to visit – and fill – it often. Bon Appetit!
Other Posts You Might Like: