24 of the Best Nature Study Gifts for Kids
Nature study has long been a cornerstone of our homeschool. It's an interactive and exciting mainstay that has come to be as much a part of our lives as our learning. We don't just notice nature when it's for science credit, we enjoy and appreciate it in our daily lives!
Because nature study is so ingrained in our lifestyle, it's not uncommon for our family to give or receive gifts that relate to it. After all, we know they'll get plenty of use! I've gathered up a list of the best nature study gifts for the nature-loving family, the new homeschool mom, the hiking fiend, or the kids who practically live outside.
Each of these items can help to enhance the outdoor experience, make learning more accessible, or just make nature study a little more fun. You're sure to find something for everyone on your list, and maybe even a few things you won't be able to resist for yourself!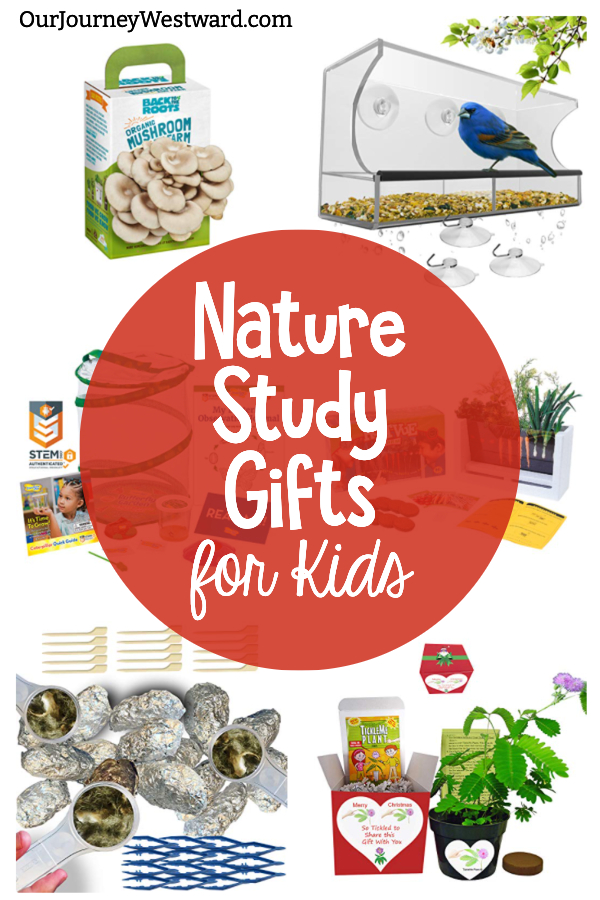 This post contains affiliate links.
Nature Observation Gifts
There is so much to learn from nature, and much of that can be absorbed by observation. There is such a marked difference between reading about something and seeing it for yourself, and the connections formed when seeing a beetle up close are proven to last much longer than those when merely peering at an illustration.
These gift ideas are designed to enhance the experience outdoors by making it easier to observe wildlife, plant species, and much more. They are great for any nature study bag, too!
Nature Exploration Gifts
When my kids were much younger, it could sometimes be difficult to get outside. There were snacks to pack, hats that were lost, sunscreen to remember, water bottles to lug around, and someone inevitably wore the wrong shoes and became uncomfortable once we were too far for them to be carried. There was so much to remember and carry that nature study could often feel more cumbersome than it was worth, but I'm so deeply grateful that we persisted.
These exploration items are intended to make your journey easier and more memorable. Whether it's a cool weather reader or their own digital camera, these items are sure to make your child's nature study experience run much more smoothly than my own early days!
Indoor Gifts for Nature Lovers
Charlotte Mason was right when she said that one should "never be indoors when you can rightly be without." One of the greatest benefits of nature study is the experience of being outside, breathing the air, feeling the wind, hearing and smelling and touching the wonders of what exists beyond our doors. But sometimes, whether due to weather, location, or abilities, we just need to be inside.
Being within four walls doesn't mean nature study can't happen! These indoor nature study gift suggestions are perfect for observing and welcoming nature from the comforts of home. Growing on your countertop or buzzing past your window, nature can still instruct and excite even when nature comes to us.
A Nature Study Gift That Keeps On Giving
The No Sweat Nature Study LIVE membership is a fantastic gift to give nature-loving and non-nature-loving kids alike. Twice a month throughout the entire year, your 1st-8th graders can enjoy live classes with Mrs. Cindy to learn about science through exciting nature topics and nature journaling.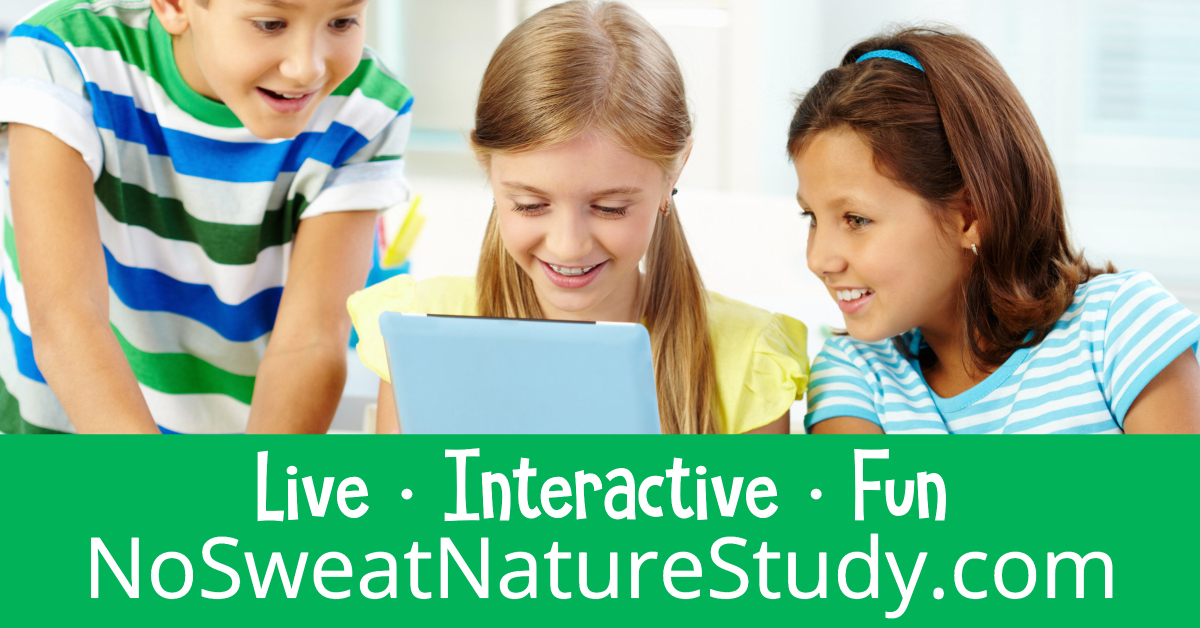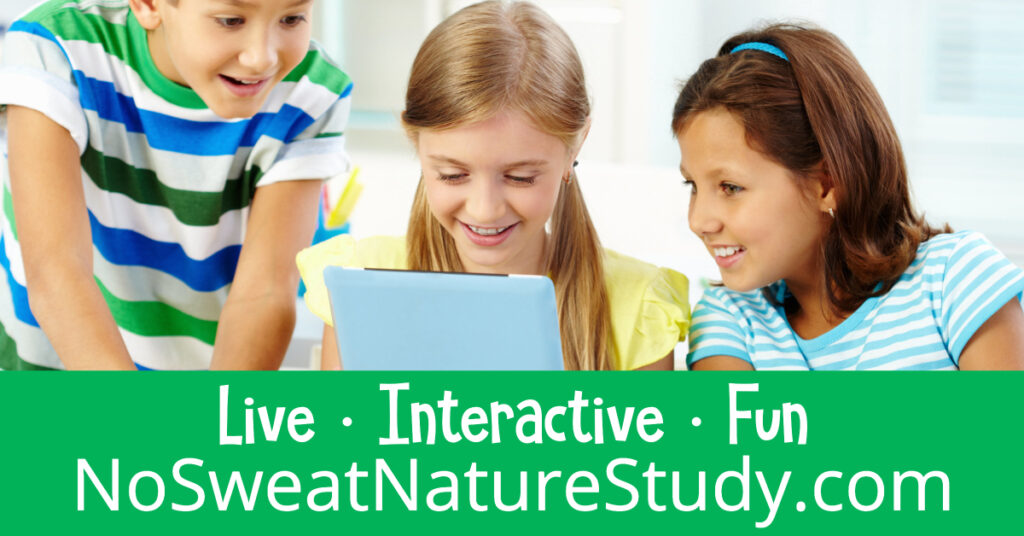 Nature study is one of the most unique and fulfilling aspects that our homeschool has enjoyed over the years. The memories we've made are irreplaceable, the lessons profound, and the adventures just plain fun. The appreciation and exploration of nature doesn't have to only take place within the scheduled homeschool day, but can be nurtured into a full-blown lifestyle of learning and just a little bit of wildness.
These nature study gifts are the perfect options for the child or adult, the outdoorsman or the novice, for anyone who can learn something more from the world around them – and that's everyone.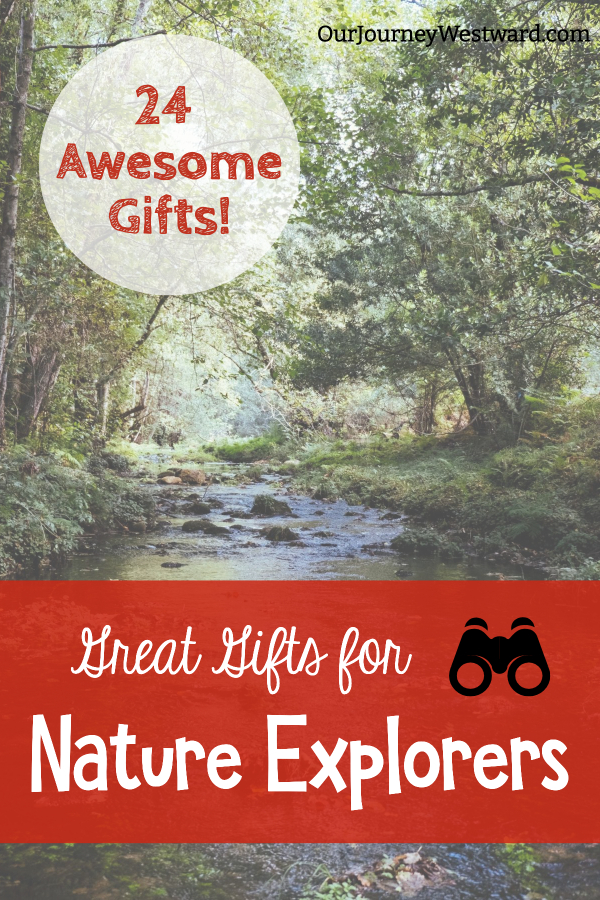 Other Posts You Might Like