Ultimate Guide to Christmas Nature Study
Is Christmas nature study really a thing? Are we really worried about nature study during, arguably, the busiest month of the year? Yes and yes!
On the practical side, we tend to forget the importance of fresh air, sunshine, and exercise during the colder months. This can lead to combustible behavior from cooped-up kids (and parents). When you add busyness to the mix, the combustion potential grows. While it might seem counter-productive to take the time for nature study during December, it may be one of the best choices to tame the chaos.
On the academic side, most of us aren't taking the entire month of December off from homeschooling. That means there's still work to be done…even when the entire family is buzzing with the excitement of Christmas festivities. Christmas-themed nature study is a great way to turn the excitable energy into meaningful science lessons.
And, finally, on the spiritual side, nature study has an uncanny ability to bring our Creator into focus. As we spend the month of December teaching our children about the Savior of the world, nature study can uniquely help.
Christmas Nature Study Curriculum
Nature Study Through the Holidays: Advent is a simple and beautiful way to make Biblical connections to the Christmas story. Weekly, your family will focus on Advent themes through Bible verses, hymns, and unique nature walks. The nature walks serve to increase Biblical understanding and connect heartstrings to the One with hands-on, experiential learning that sticks.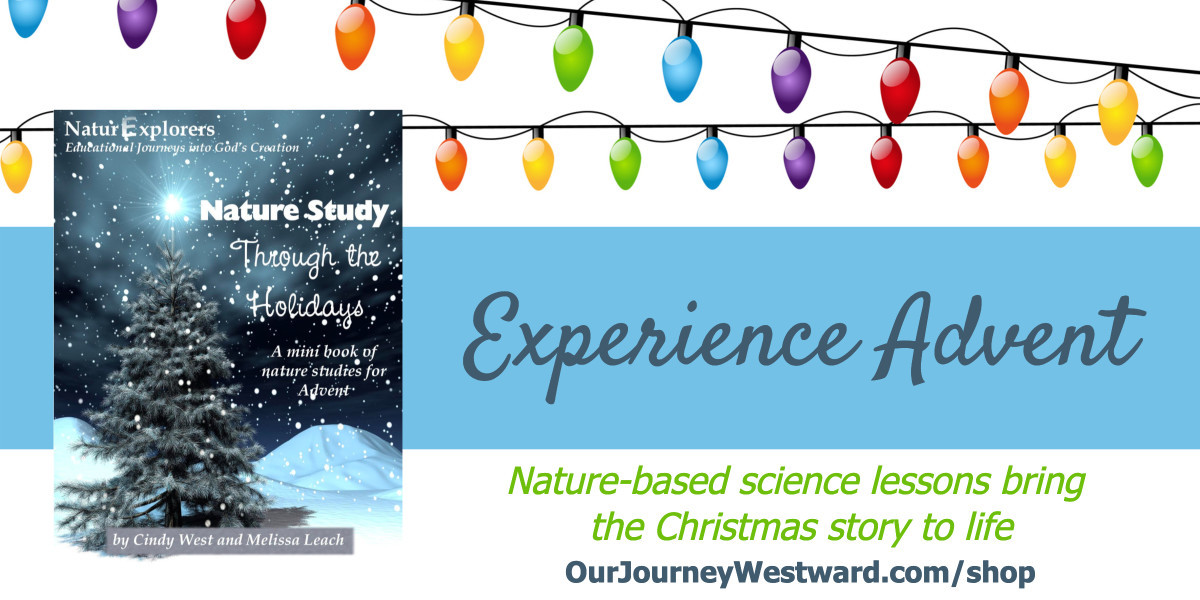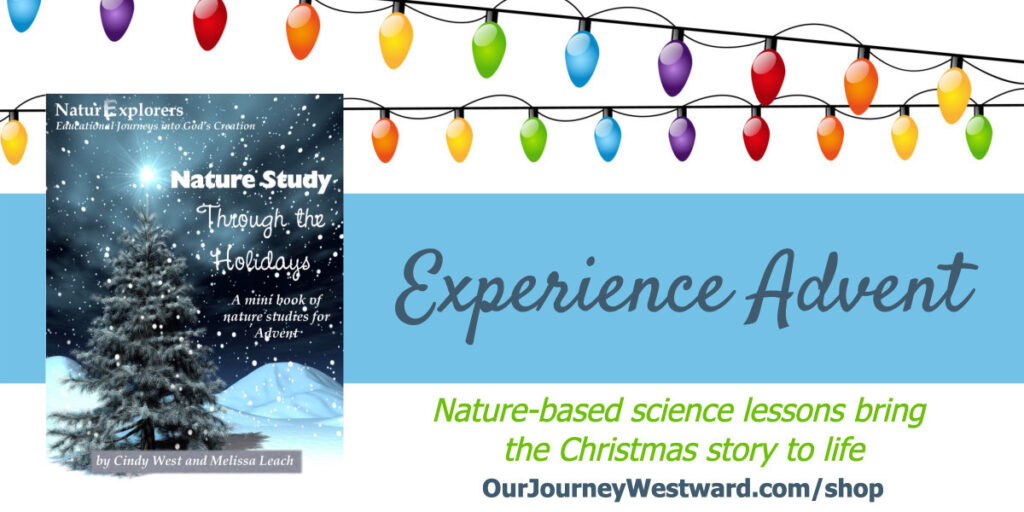 Christmas Nature Unit Studies
Unit studies can be fun during the month of December. While none of the suggested curricula below is specific to Christmas, the themes are very easily connected to seasonal learning.
All the titles in the NaturExplorers series include in-depth information, nature walks, hands-on activities, kid-friendly research projects, booklists, and connections to poetry, artists, and composers. The three topics below can tie in beautifully to the Christmas season.
No Sweat Nature Study Christmas Video Classes
In the No Sweat Nature Study membership, the number of Christmas-themed classes grows every year! You can see a list of several of the fun video lessons below. No Sweat Nature study classes, both live and recorded, provide a wonderful opportunity for your children to learn from and engage with a trained science teacher. Plus, during the 45 to 60-minute classes, parents can tackle some tasks from the Christmas to-do list!
Other Fun Christmas Nature Study Ideas
There are many, many nature topics to enjoy during the month of December. Here are a few unique ideas.
Nature Christmas Books for Kids
Over the years, I've collected some amazing Christmas picture books that our family enjoys reading year after year. Believe it or not, several of those books can support nature study! Click here if you'd like to see that booklist.
Christmas Nature Crafts and Gifts
Christmas decorations are extra special when they are created by someone in your family. Things found in nature make beautiful decorations and even perfect gifts. I've pinned some of my favorite Christmas nature crafting ideas on Pinterest!
Christmas Gift Ideas for Nature Study
Just in case you're still shopping, there are tons of fun ideas for nature study gifts. Don't forget, No Sweat Nature Study makes a GREAT gift. It's educational, fun, and keeps on giving all year long. If grandparents or other family members want to bless your family, they can purchase a gift code for you to use toward the membership.
Have fun this Christmas season and make memories that will last a lifetime!