Christmas Glyphs: Fun Graphing for December
This fun activity using Christmas glyphs will spice up December homeschooling. You'll be glad to know it counts as a living math lesson, too!
What is a glyph?
A glyph as it relates to math is a pictorial representation of data. That sounds like a pictograph, doesn't it? Rather than put pictures in the form of a graph, though, a glyph becomes the picture as it's created based on the provided criteria.
Ooh, that sounds hard! I promise glyphs aren't hard at all. They're easy enough for a kindergartener to complete – yet fun enough for students much older. All you need is a glyph legend (grab two free ones below), some colorful paper, scissors, and glue.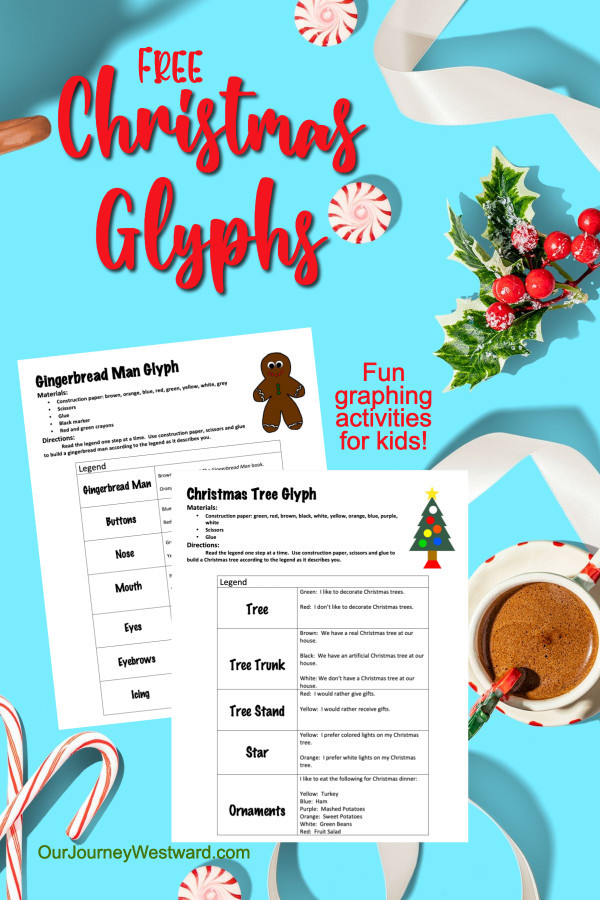 This post contains affiliate links.
Glyphs are a little like maps. By following glyph legends (much like the legend of a map), children build step-by-step pictures to represent things about themselves. The finished pictures serve as data about the creator of the glyph. Once finished, others can use the legend to understand what the glyph says about its creator.
Artistic creativity, logical thinking, mapping, and living math all collide in a fun activity for kids of all ages.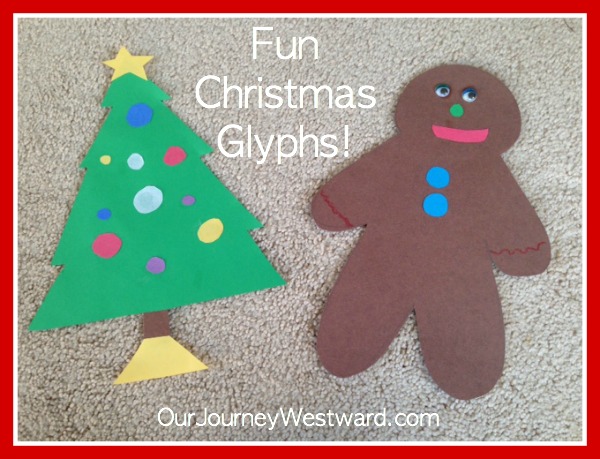 Christmas Glyphs
Since Christmas is coming, here's a little gift for you! Download two Christmas glyphs to print and use with your children this season. Your family will have so much fun creating a personalized Christmas tree and gingerbread man based on specific data points.
Glyphs are wonderful for group activities, too. Invite some friends over or take the supplies to a homeschool co-op event this December. Everyone will love the unique "craft" with stealth learning benefits.
Extend the Learning
Once older children are familiar with reading glyph legends and creating glyphs, challenge them to create new legends for other Christmas-themed picture graphs. The ideas are endless…snowmen, wreaths, reindeer, sleighs, ornaments, Santa, Mrs. Clause, elves, gingerbread houses, etc.
By creating legends, your children will stretch logic and creative thinking. In doing so, they will practice the wonderful higher-order thinking skills of understanding, application, analyzing, and creating. This is a power-packed assignment!
Christmas Math Picture Books
Use some of these books this season to make some mathematical connections to the season. You'll find books that will help you talk about counting, money, geometry, and more.
Some of the books may require you to make some creative connections. For instance, Silver Packages isn't about money. However, there is a great opportunity to discuss money after reading the book. Additionally, The Gingerbread Man isn't about geometry, but it can make a great introduction to a discussion about shapes. You could even create gingerbread men cookies from shapes afterward. And, one more example, Night Tree isn't about patterns, but you could certainly practice patterning with popcorn and cranberries after reading the book.
Teaching with Living Math
Glyphs are only one type of activity out of MANY that are considered living math activities. Living math helps children build hands-on, real-life connections to mathematical thinking and mathematical understanding. They are powerful educational tools. Just as important, they are generally fun and draw children into math wholeheartedly.
Learn more about living math and how to include it in your homeschool in the how-to guide for parents, Loving Living Math.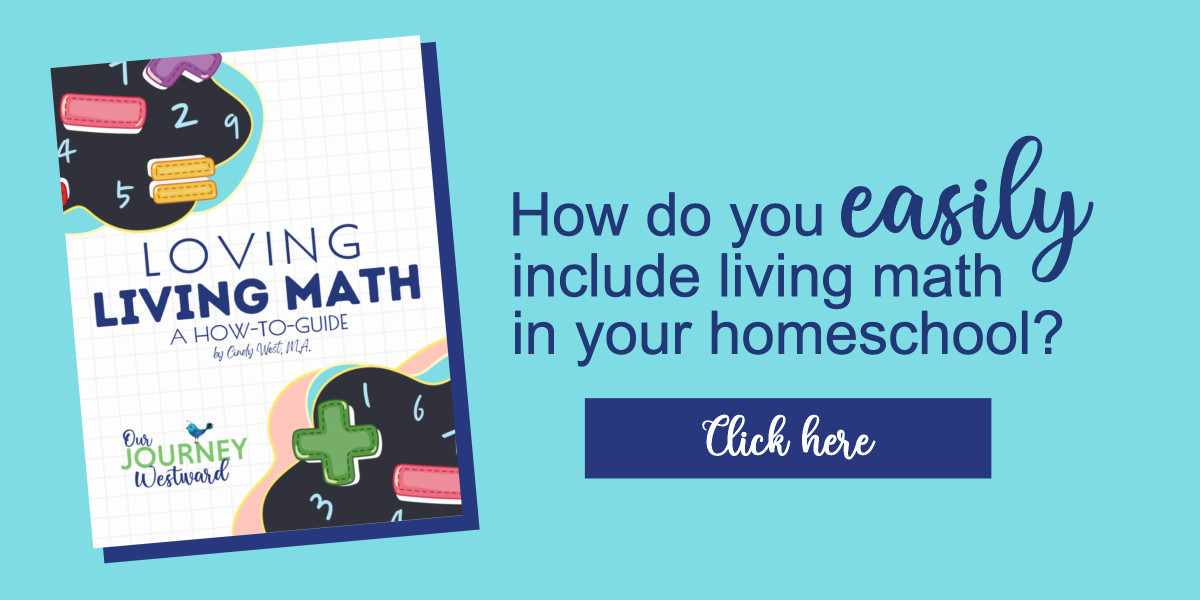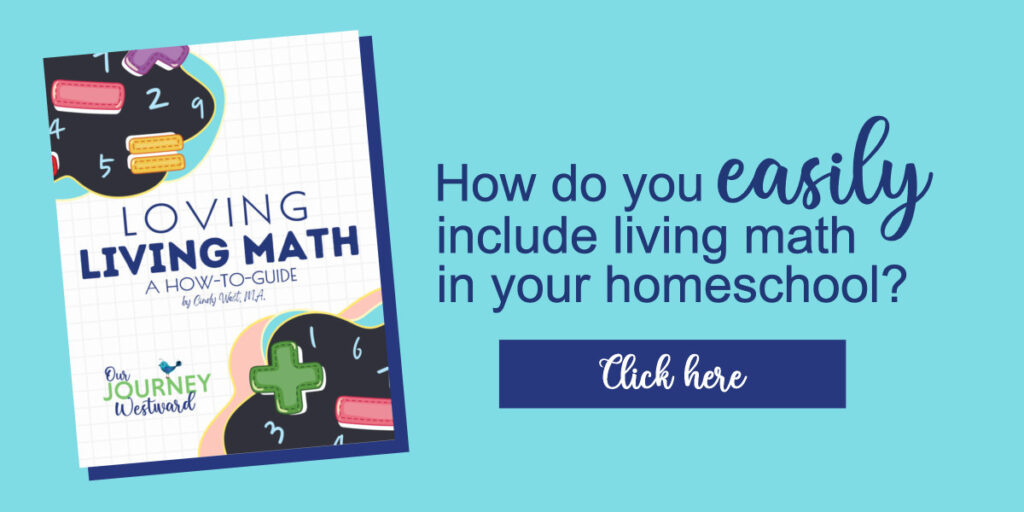 More Living Math Activities You Might Like
Other Related Posts