40+ Art and Handicraft Gifts That Kids Will Love
Time and again, research and anecdotal evidence have proven that creativity is as vital a trait as resilience or wit. Often creativity can be considered a skill, but it's such a broad concept that it's difficult to explain just how to practice such a skill. This list of art and handicraft gifts will help!
Creativity can be applied to problem-solving, writing, play, the creation of something beautiful, and many other areas of life. So how does a parent help their child to strengthen creative skills when creativity can be considered essential for such a broad range of subjects? Some of the best ways are through open-ended play, art appreciation, and the inclusion of handicrafts.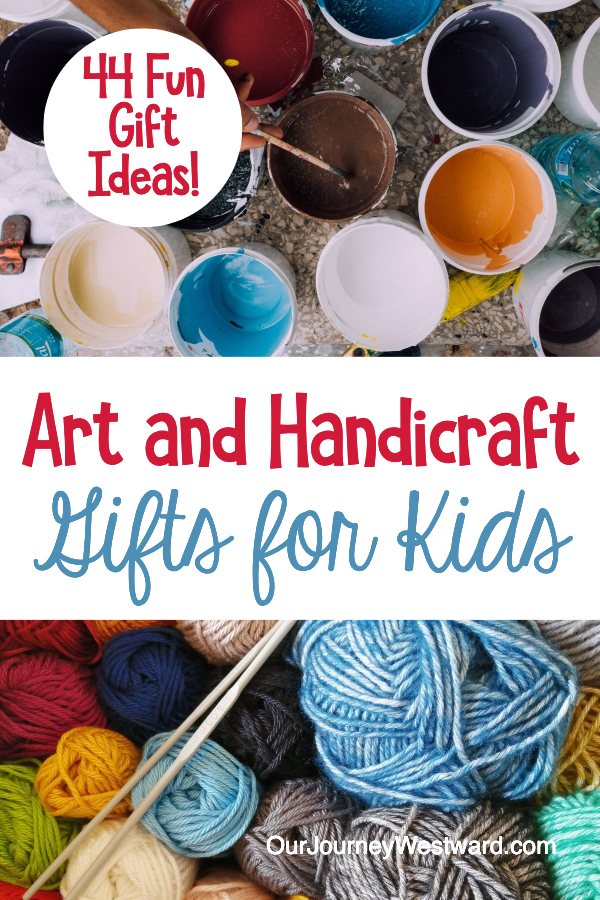 This post contains affiliate links.
Art and Handicraft Gifts for Kids
Creativity and appreciation for the arts aren't specific muscles that can be worked. It can take some creativity on our part to find ways to help children stretch and grow. Fortunately, the following list of toys, games, and tools encourage open-ended creativity, appreciation of the arts, and really fun handicrafts. Each of these fun items can be enjoyed over and over without countless different outcomes, promising creativity and enjoyment for years to come!
Toys to Inspire Creativity
Open-ended toys are some of the best investments for a child's play. Not only can they be reused and enjoyed through multiple years and siblings, but they don't confine a child's imagination or play. A stack of blocks or a set of magnets allows for the creation of just about anything and gives kids the freedom to play without the pressure of checking off boxes.
Whether played alone or cooperatively, open-ended toys can be enjoyed for hours with a different outcome each time. Choose from this list of toys and watch any child's imagination and confidence grow!
Games to Build Art Appreciation
Most people can name two or three famous artists and maybe even a few great works of art. But, true art appreciation calls for more than just memorizing a few names and titles. Taking the time to really consider a piece of art, to dive into the history of the artist and the context of their creations, forms a deeper understanding and appreciation of the arts.
The games in this list include famous works of art, interesting facts, historical context, and even creative play to help children build a strong appreciation of art from multiple angles. The moving paintings, interesting artists, trivia, creating, and elements of competition all come together for a winning combination of art and fun. They will have learners begging to learn more!
Handicrafts That Kids Love
One of the most beautiful tenets of Charlotte Mason homeschooling is the inclusion of handicrafts. My own children have grown by leaps and bounds in creativity and practical skills from practicing handicrafts. Truly, it's been a priceless addition to homeschooling.
The skills learned from creating something are not only practical but also form powerful connections and build confidence in a child's own abilities. Additionally, having an end result to enjoy is incredibly rewarding and encouraging. Handicrafts can encompass any number of skills, but the list below includes fantastic tools and kits to get children excited about creating!
Art and Handicraft Gifts Make Learning Fun
Creativity is a lifelong skill that will never be wasted when practiced. Whether a child crochets a drawer full of potholders or writes a bestselling novel, the fruits of a creative lifestyle will be obvious. These toys and games are fantastic starting points for even the most reluctant child to build creative and artistic skills. You can be sure they will be incredible investments in your homeschool!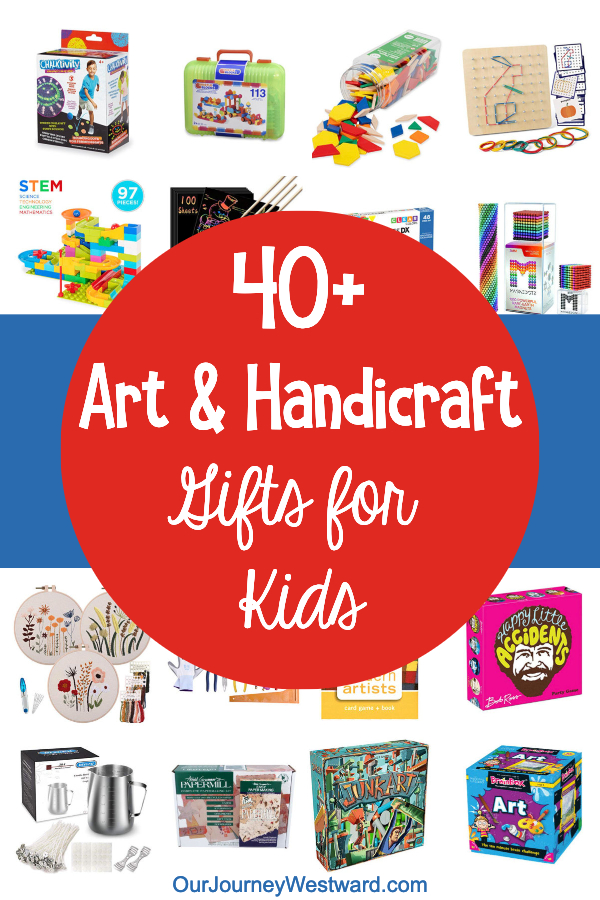 Best of all, many of the toys, games, and tools that promote arts and handicrafts are so much fun to give and receive as gifts. Luckily, they are generally inexpensive, too!
Other Posts You Might Like