Curriculum Choices and Daily Schedule: 12th, 9th and 2nd Grades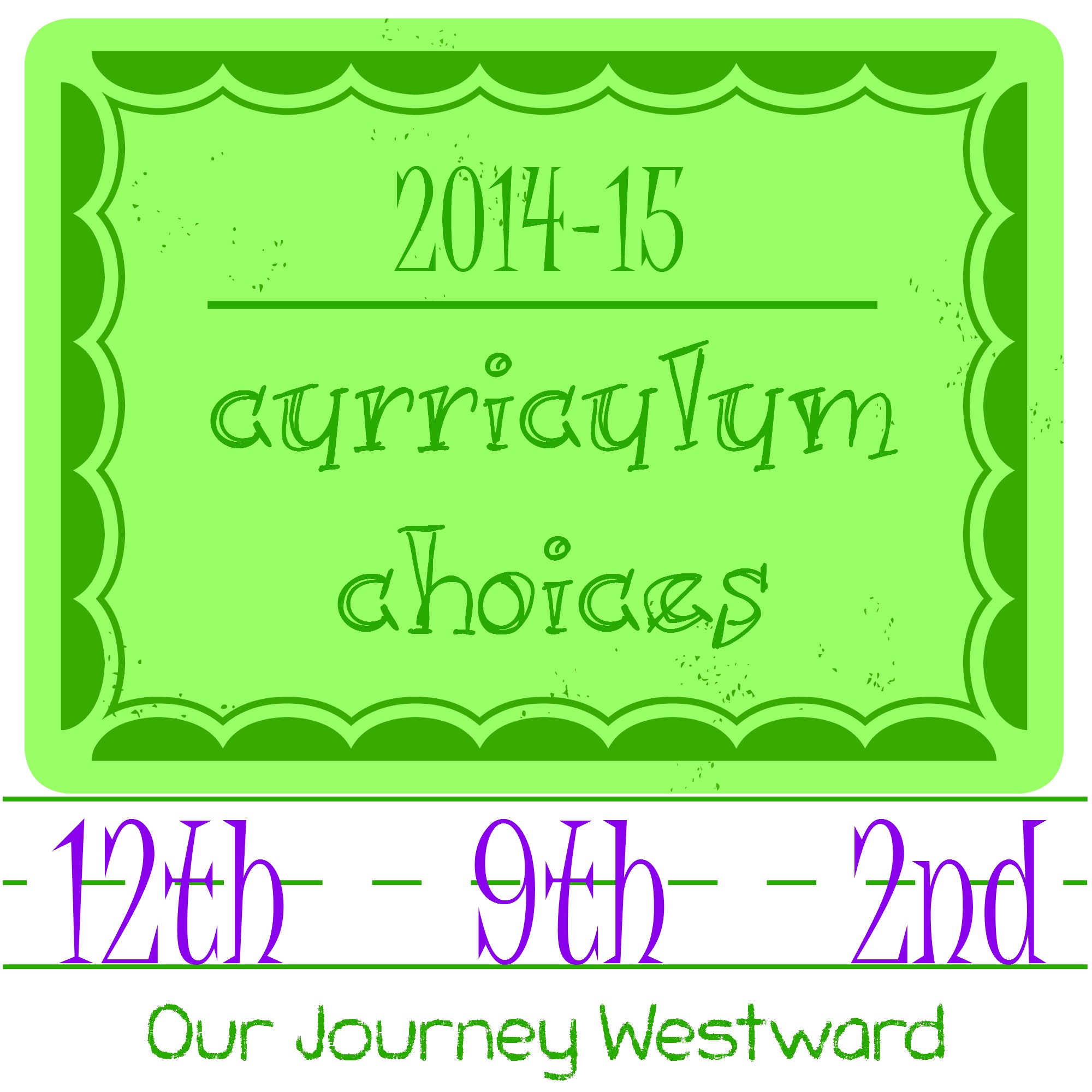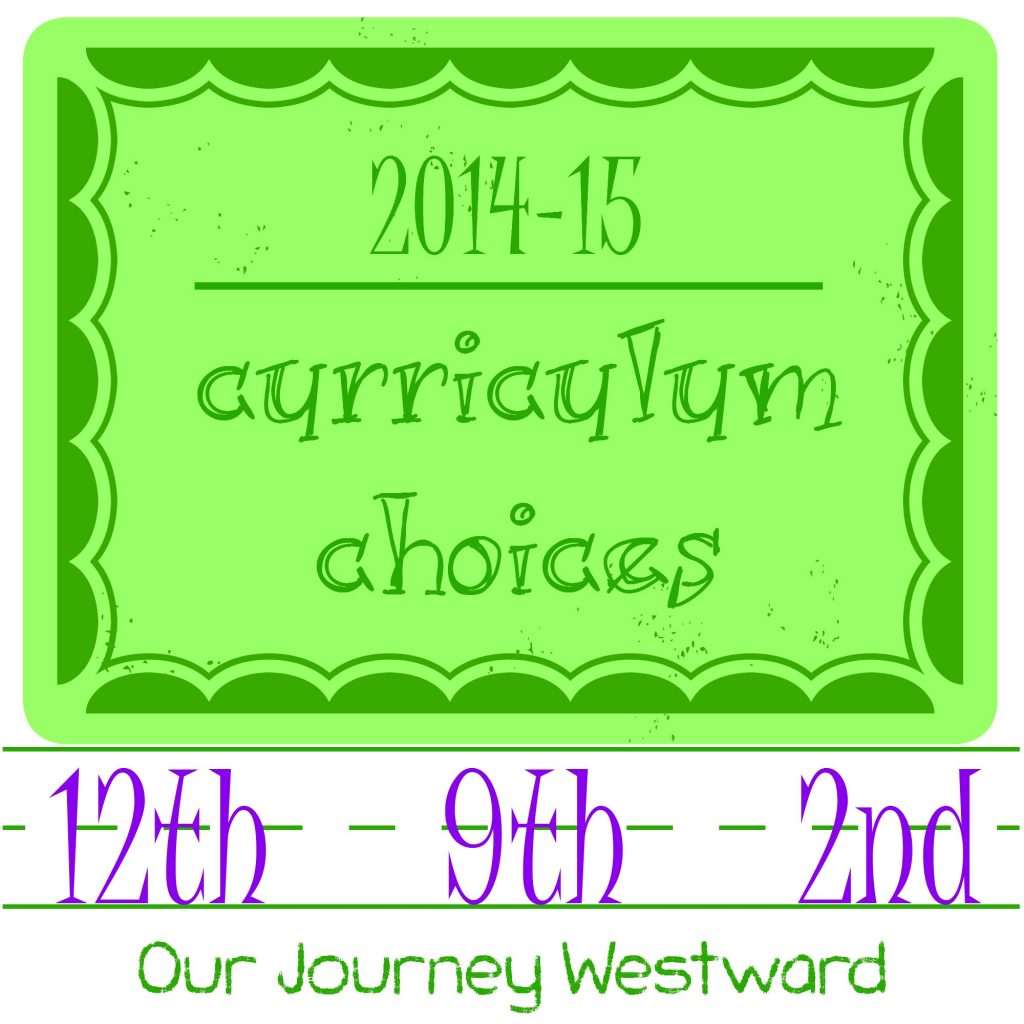 (This post contains affiliate links.)
I have a senior this year.  A senior.  Time. has. flown.
While it's bittersweet to plan the last homeschool year for my little girl, I'm finally at a point where I can say with full realization that homeschooling works AND it's been worth every single second.  I'll post soon about those two very big claims because they are monumental in the scope of this one life we have to live.
For now, after much planning, I'd like to share our final curriculum choices and typical daily schedule for not only that senior, but our new high school student and his brother, the 2nd grader.
The Senior
This summer, Mahayla scored extremely well on her ACT test.  That score changed everything.  I had her senior year planned out precisely as we put together a four-year plan during her freshman year.  With the exceptional ACT score, we began to rethink everything.
Should we even worry with a senior year?  Should she go ahead and enter college?  Should she take as many dual enrollment courses as possible?  Should she CLEP out of as many courses as possible?  Should we allow her to fully enjoy delight-directed learning as she researches college options?  Should we just go ahead with year four of high school as planned?
In the end, we've decided to use her senior year to do a little of everything.  We will meet with a couple of college admissions advisers to discuss CLEP acceptance and then CLEP out of as much as possible.  At the same time, she will throw herself into the desires of her heart – horses, agriculture, serving, a part-time job…
I am asking her to complete two math programs that I feel are of utmost importance before jumping into the world.  Neither is hard core.
Consumer Math Success Kit, A Beka Business Mathematics
I'm also asking her to read at least a few of these book selections.
The Reason for God, A Chance to Die, God's Smuggler, A Young Woman's Walk with God
I have a feeling, she'll want to go through the meat of these two courses just for the heck of it, too.  (Yes, she's that kind of kid.  You've gotta love the results of a "life is learning, learning is life" homeschooling atmosphere!)
Constitutional Literacy DVD's, Psychology: A Christian Perspective
And that's it.  My baby girl is easy this year.  Well, if you don't count all the college visits, forms, scholarships searching, etc. that we'll be doing to wrap up homeschooling.
The Freshman
As Caleb enters his high school years, we are purposely moving a bit slower with him than we did with Mahayla.  She isn't any smarter than Caleb, but she has two things going for her that allowed us to fly fast and furious with high school:  She's a girl (ahem, seemingly more mature in comparison) and she loves to read.  Being more mature means you can handle more responsibility, and loving books typically means you can get through a vast amount of material quickly.
None of this means his high school years won't be challenging, just different.  And that's okay!
Bible:  We'll do family Bible study most days.  I'm also working Caleb into more independent Bible study where we'll discuss together what he's been learning.
Math: Saxon Algebra 1 with Saxon Teacher CD
Logic:
Mind Benders, Perplexors
English 1:
WordSmith, Spelling Power, Vocabulary from Classical Roots
Science:
Apologia Physical Science
Nature Study/Science:
NaturExplorers Studies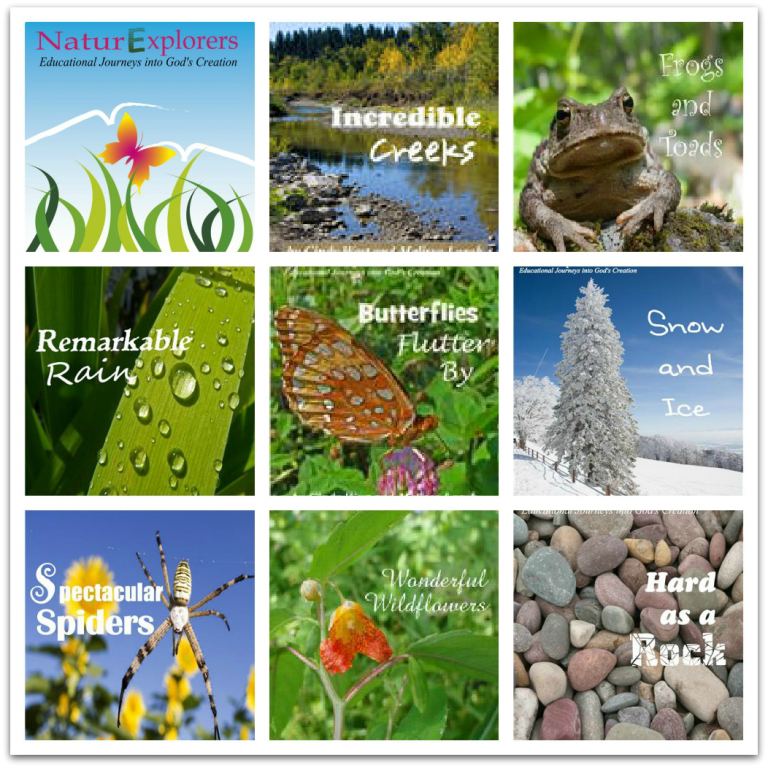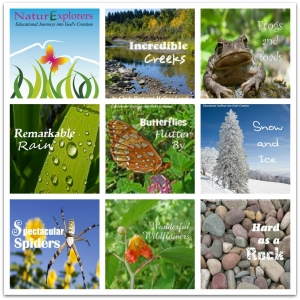 History: Easy Peasy All-in-One Homeschool Modern History is the plan for the first semester.  We'll pick and choose what works for us.  During the 2nd semester, we'll jump into one more deep dive through American history using this plan.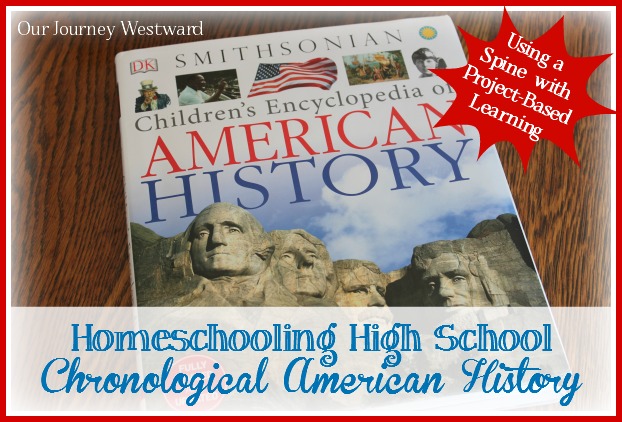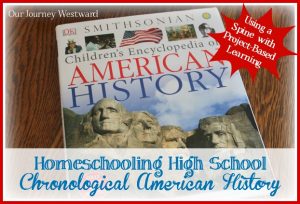 Spanish: Mango Homeschool Spanish
Caleb's 9th Grade Weekly Schedule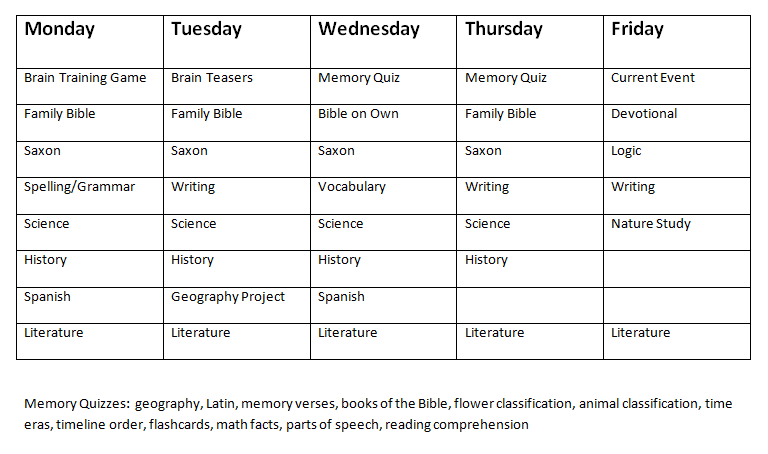 The 2nd Grader
My littlest is moving on!  I still love teaching the elementary years so much.  We're going to soak up every single wonderful minute together.
Please remember that we almost NEVER use any particular curriculum from start to finish.  I pick and choose the best, most needful lessons and we leave the rest behind.  Don't be overwhelmed with the number of resources below.
Bible: Child's Story Bible: Coloring Pages (made into a timeline), Superbook App, Character Building Literature
You might like: Teaching Values with Living Literature and Living Literature to Encourage Bible Study
Textbook Math: Horizons 2
Living Math and Logic:
Problem Play, Enrichment Units in Math, Dr. Funster's Think A Minutes, Primarily Logic, Logic Safari, Detective Club Mysteries
You might like this living math how-to book: Loving Living Math
Language Arts: Explode the Code, Primary Language Lessons, All About Spelling, Aesop's Fables for Children, A Child's Garden of Verses, I Wonder Reader, Typing Instructor
History/Geography:
50 States Study  +  Liberty Kid's DVD's, Carmen San Diego DVD's
(I will be posting about our 50 States study throughout the year.)
Science:
Unit Studies – Astronomy, Physical Science, Insects & Dinosaurs  +  Magic School Bus DVD's, Wild Kratts Episodes
(I will be posting about our science unit studies throughout the year.)
Nature Study:
NaturExplorers Studies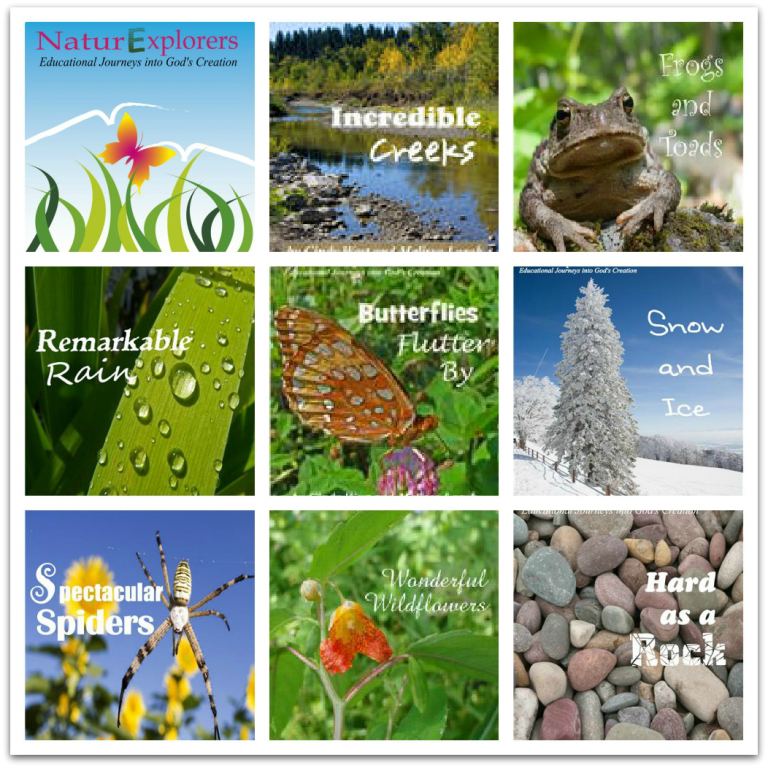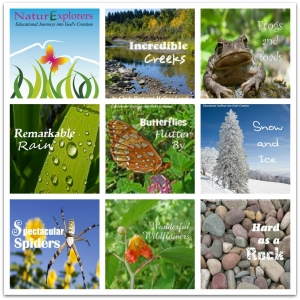 Artist and Composer Study: Pinterest Ideas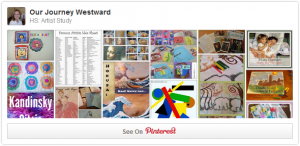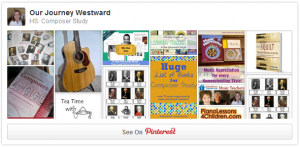 Eli's 2nd Grade Weekly Schedule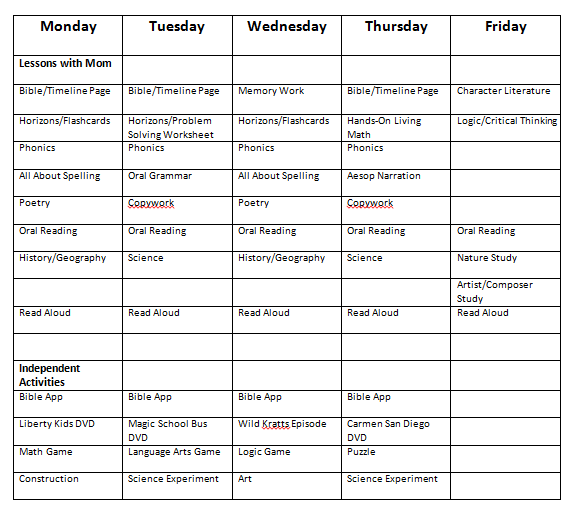 Planners for the Year
If you haven't seen these planner posts yet, they are not to miss!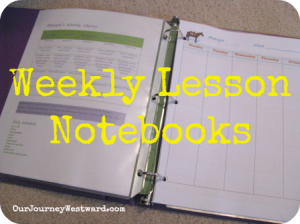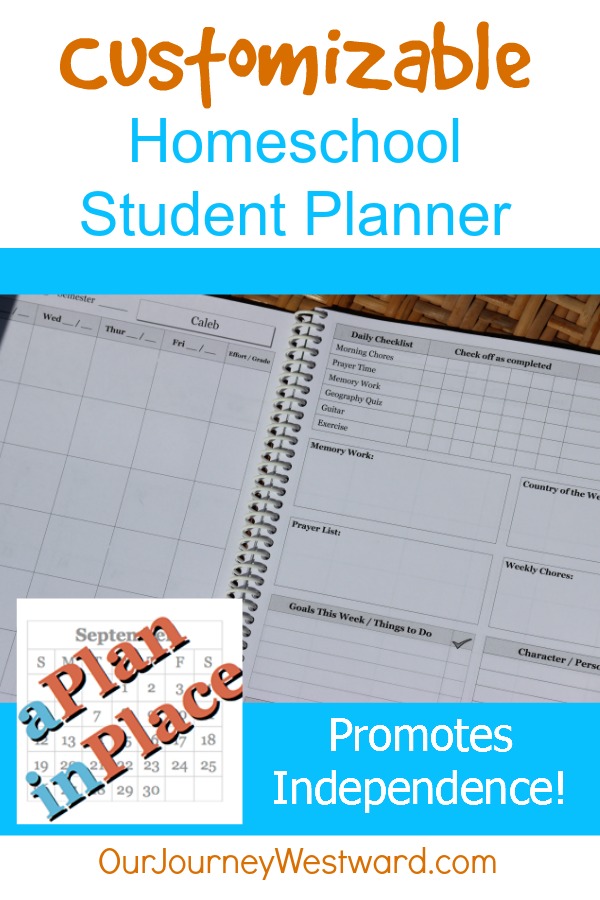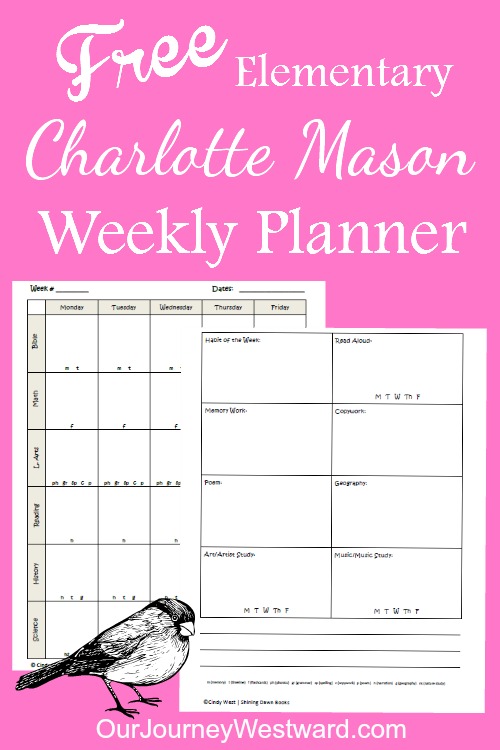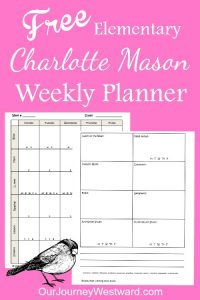 This post has been linked to the 2014 Not Back to School Hop.  Join the fun!