Educational Christmas Gift Ideas for Homeschoolers
I'm all about giving purposeful gifts for Christmas. Not everything has to have a grand purpose, but I don't want to waste my money on frivolous things that will never be touched again either.
That's why I spend some time each year coming up with a list of educational Christmas gift ideas. I keep the list handy when buying for my own children, nieces and nephews, Christmas Angel children, and even the $5 gift exchange for the kids at church. Any family members who ask for ideas for my kids get the list, too.
Now, don't get me wrong. We don't limit gift giving to only educational items. My children make their own wish lists which definitely include other things. We set a budget each year and try to fulfill at least a few of their wishes first.
There are ALWAYS at least a couple of educational gifts added to the mix. Sometimes those gifts are meant for one child in particular, but there have been many years when we do educational gifts for the entire family, too. Games and audiobooks are good examples of family gifts.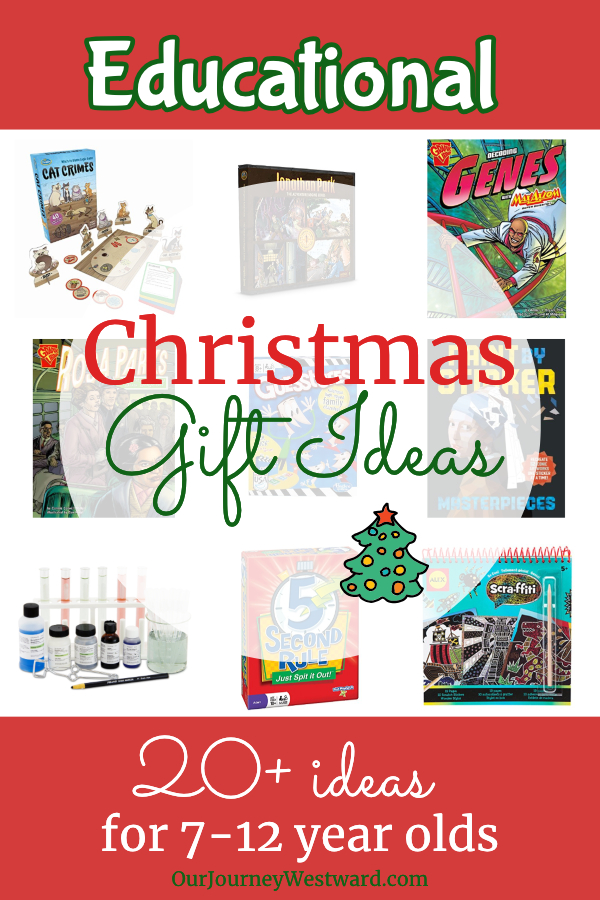 This post contains affiliate links.
In this year's educational Christmas gift list, I've included some things that I'm considering for my 11 year-old son – and some things we already own that I thought might make good gifts for other kids on our buying list. I hope you find some inspiration for your own buying needs!
Educational Christmas Gift Ideas
Audiobooks
Listening to books on audio is a great carschooling activity. We're on the road a lot this year and always look forward to pressing play on our current audiobook. Since the beginning of the school year, I believe we've made it through five really great books so far!
If you have a lot of people in your family who are on the road like us, you may consider an Audible subscription as a gift that keeps on giving. You get a full month's free trial and two free audiobooks to get you started. As part of your subscription, you get one free audiobook per month and can often find other audiobooks that are on sale for less than a couple of dollars.
We also own some really great CDs that I have yet to find through Audible that are GREAT. Not only are they educational, they are adventurous living literature, too. The Jonathan Park series has been a favorite of all my children for years.
Book Series
We own the entire Max Axiom series of books that are perfect for 3rd-7th graders. I love how they introduce children to some pretty complex science concepts through short graphic novels. There are well over 20 titles available, so you should be able to find at least a couple that will interest your kiddos or go along with an upcoming study.
We don't own the Graphic History series which is published by Capstone Press, the same publisher of the Max Axiom books. They are definitely on my wish list for Eli this year! There are over 50 books in this collection, so picking and choosing a few will be my difficulty.
Card and Board Games
Games are one of our go-to gifts for any occasion. Since I've written so many gameschoooling posts before, I'm only including some fun, new-to-us games that I've never mentioned before and some that are on our wish list that have come highly recommended.
Boredom Busters
As winter approaches, I need things to keep my son busy after homeschooling is finished for the day. I also like to keep a supply of hands-on things for him to grab when I'm reading aloud – which we do a lot during the winter months. These are some of the boredom buster gifts I'm considering for this year.
Science Kits
We've absolutely loved everything we've purchased from Home Science Tools over the years and I'm just now realizing there are so many kits we've never even known existed before. Note that these don't necessarily make for pretty gifts since many of them come in plain old cardboard boxes. But if you have a science-oriented kiddo, the lack of fancy packaging shouldn't matter.
Educational Christmas Gift Ideas Galore
That's wrap for this year's educational Christmas gift ideas, but I've got my binder full of past year's lists that I'll be browsing, too. You can view all of my gift list posts here, or click on any individual topics of interest below.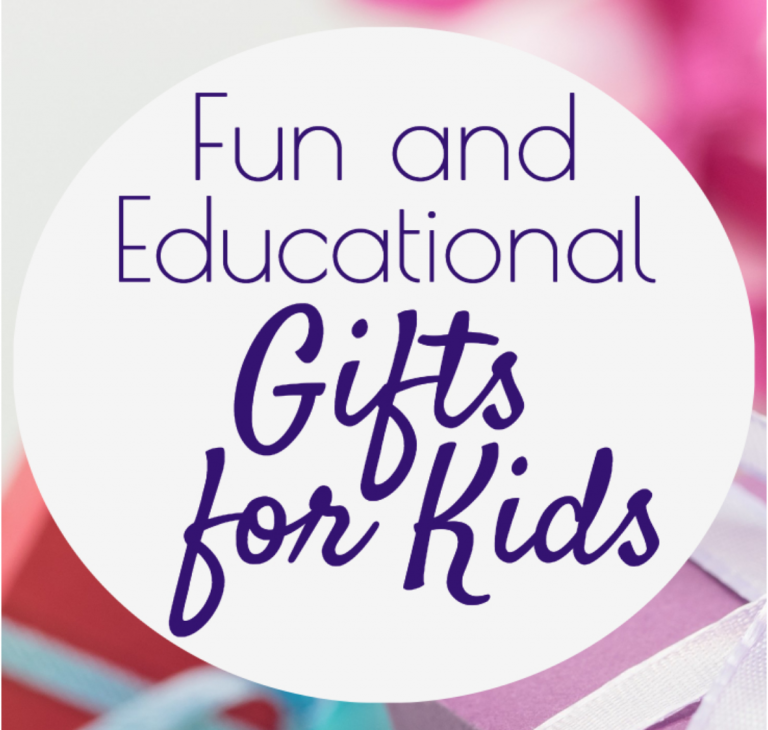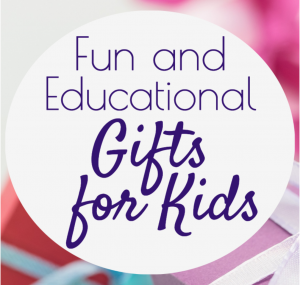 100+ Sneaky Educational Stocking Stuffers
100+ Educational Games for Homeschooling
20 Gift Ideas for Your Little Scientist
12 All-Boy Gifts Your Son Will Love
The Best Art Supplies for Kids
Independent Math Games and Toys
Must-Have Nature Study Supplies
Booklists for All Kinds of Readers and Subjects
This post has been linked to: