How To Teach a Really Great Middle School Geology Study
It might sound pretty boring to consider teaching a middle school geology study. I mean, isn't geology just about rocks…and aren't rocks, well, just rocks?
Geology is WAY more than "just" rocks! It's the study of everything about the earth's crust – what it's made of, how the amazing landforms were created, and what materials and processes make up various types of rocks.
You might be surprised to know just how much chemistry and physics go hand-in-hand with geology as you learn about the chemical formulas for minerals found in rocks or the physical power that erosion can use to carve the earth's surface.
Geology is truly anything, but boring!
Middle School Geology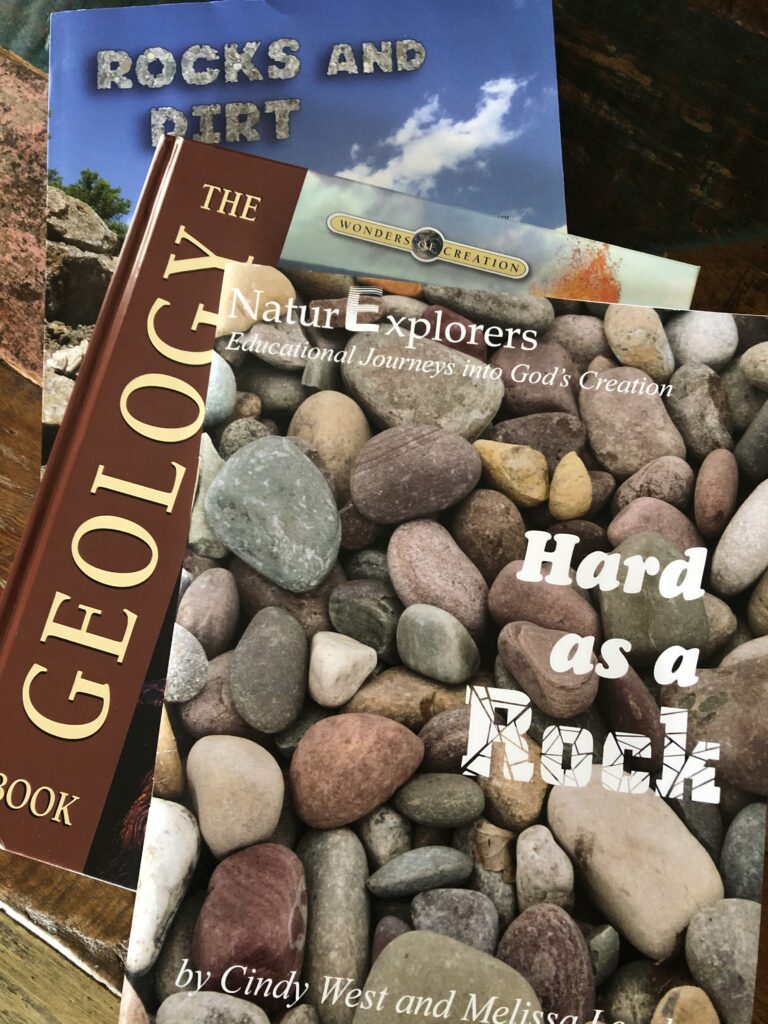 My middle schooler and I have spent the last couple of months studying geology. The curriculum we've used has been such a perfect combination that I couldn't wait to share it with you!
I'll admit right up front that I didn't really plan for such a powerhouse curriculum combo when we began our study. Things just sort of fell into place so wonderfully and thoroughly that even I was shocked at how great the study has been!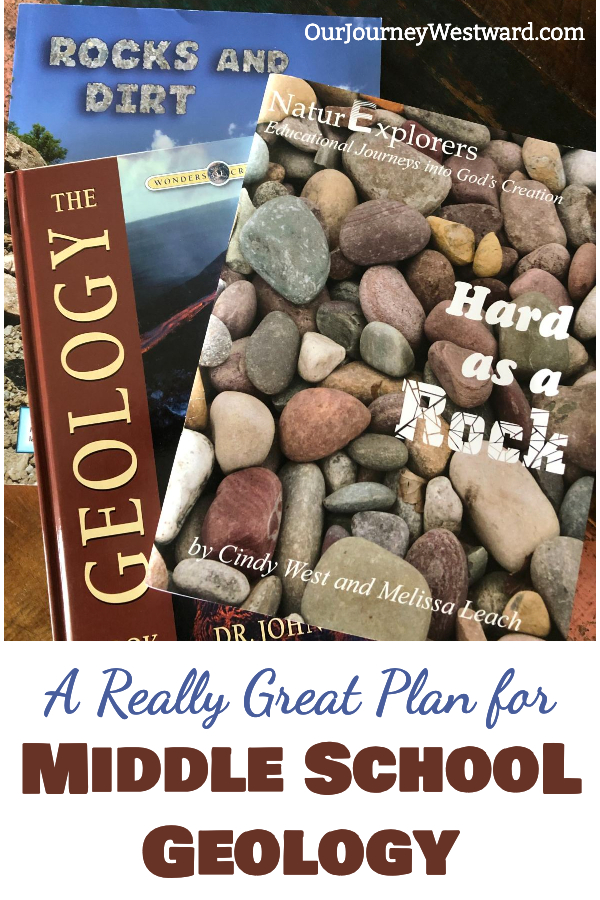 This post contains affiliate links.
Middle School Geology Curriculum
After a trip out west this summer to visit the Grand Canyon, Yellowstone, and nearly everything in-between, I knew our school year had to begin with an overview of landforms to help us understand the incredibleness of what we saw. So, we began our study reading The Geology Book for a look at the physics of mountains, canyons, and more.
After a large-scale look at geology, we switched gears with Rocks and Dirt to learn about the composition of rocks, minerals, and soil through lots of gentle chemistry.
Nature study is always happening around here, so our weekly nature walks have focused on rocks using the creative ideas from NaturExplorers' Hard as a Rock. Besides nature walks, this curriculum includes kid-friendly research projects that we've added in here and there, too.
The Geology Book
The Geology Book is very much from a creation perspective. It covers major landforms with a heavy emphasis on how they concur with the worldwide flood. If you aren't interested in this perspective, you will want to leave this book out.
This book is most appropriate for middle schoolers, but bright/interested elementary students or high schoolers who need a fairly quick overview could also benefit from it.
Rocks and Dirt
Rocks and Dirt is written by one of my favorite authors of creative middle and high school science materials. Ellen McHenry does a great job of breaking down upper level science for understanding.
This book covers the physical and chemical science of rocks, minerals, and soil from a neutral viewpoint. There are many hands-on and video options to add to the learning if you like.
Hard as a Rock
Hard as a Rock is one of 19 topics in the NaturExplorers series. It offers more than 20 creative nature walk ideas for learning about rocks through hands-on explorations and nature journaling.
It also includes more than 40 ideas for indoor learning through kid-friendly research projects, experiments, and model-making. If you have a desire to connect your science study to other subjects, there are plenty of suggestions for that, too.
Beyond the Geology Curriculum
We happened to have a few really fun and helpful things on our homeschool supply shelves, too!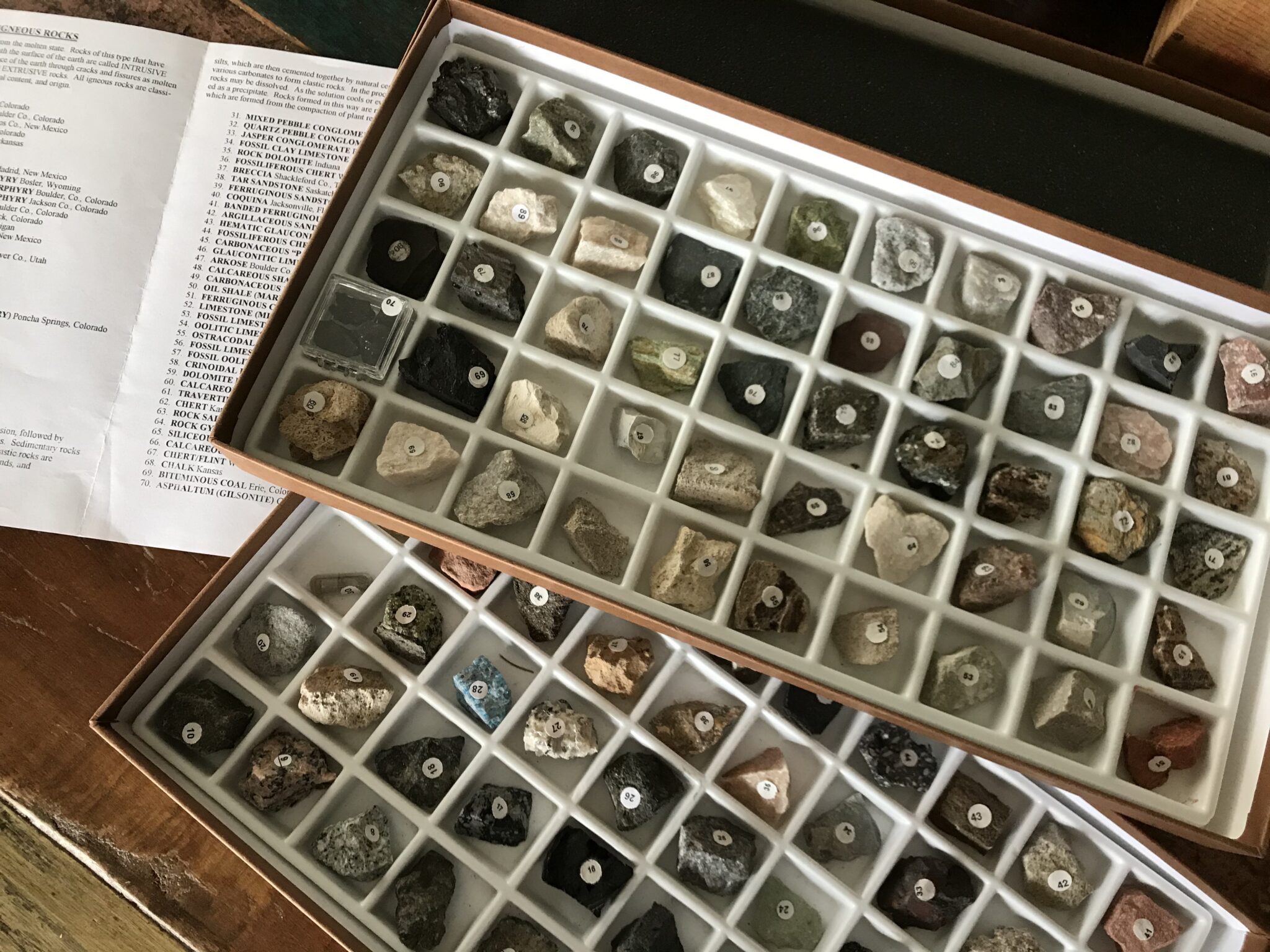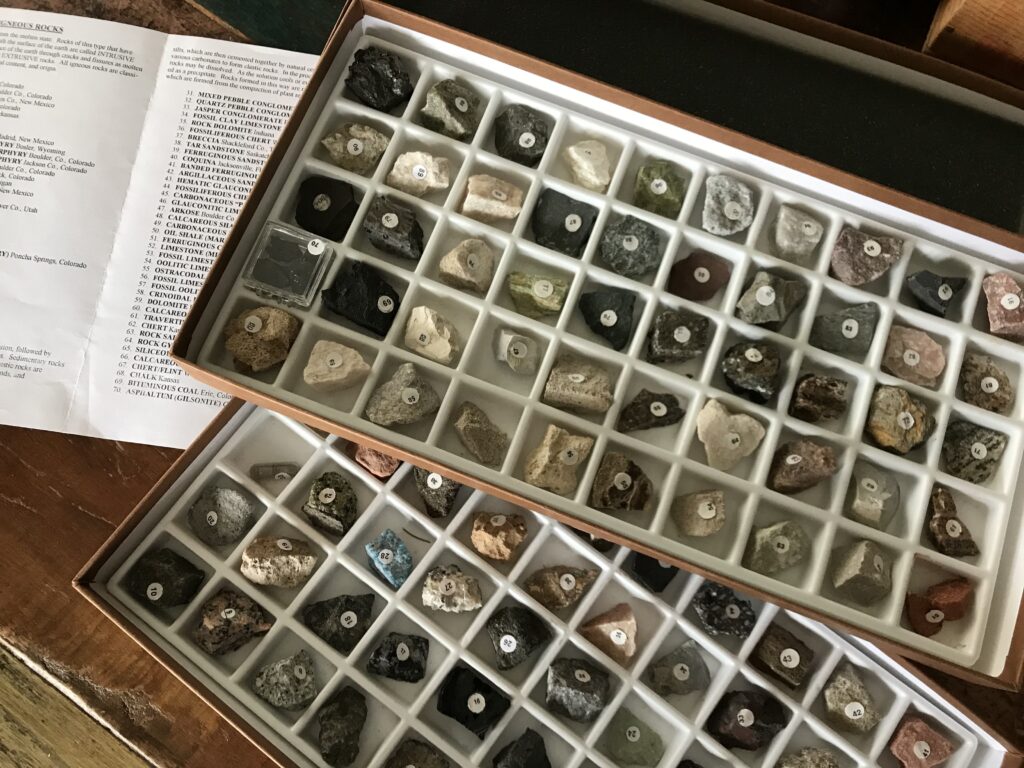 Our 100 Rock Specimens Set from Home Science Tools has been especially helpful! As we read through The Geology Book and learned about sedimentary, metamorphic, and igneous rocks that make up various landforms, were were able to observe specific examples of each. As we've been learning about various rock and mineral compositions in the Dirt and Rocks curriculum, we've been able to use a magnifying glass to see examples. And, the rock specimen kit has helped us to make rock identifications during our nature walks. It's been so nice to have this set!
We also have a Mineral Test Kit and Short/Longwave UV Lamp from Home Science Tools Kits that have been perfect additions for some of the suggested activities.
Geology Field Trips
We haven't had the chance to take any field trips yet (besides the trip out west that started this whole study), but there are three day trips on my to-do list before the end of the school year.
Mammoth Cave National Park or Carter Caves State Park. Both are in Kentucky (my home state) and we've been to them before, but it seems like a good time to tour a cave from a new perspective.
Falls of the Ohio State Park. This is an incredible area along the Ohio River in Indiana (just across the river from Louisville, KY) where you can view amazing fossils.
The Ark Encounter. This museum is only about an hour from our home and will be a great way to solidify some of the science we learned about how the worldwide flood shaped current geological features.
Audio and Visual Supplements
If you're looking for some great creation science audios, the Jonathan Park audio series can't be beat. We have really enjoyed the Awesome Science with Noah Justice videos, too.
Other Posts You Might Like: