I love learning about nature through the eyes of naturalists, botanists, and other scientists. In this Gregor Mendel study, the No Sweat Nature Study Podcast takes a look at botany through scientific eyes!
Who is Gregor Mendel and why is he important?
It might seem weird to go all the way back to the 1800s to talk about modern-day science and nature study, but Gregor Mendel's experiments with plants were THAT important.
In the episode, you'll learn about this interesting monk who loved to study biology, weather, and math. He became famous for a series of pea plant experiments that led to a breakthrough understanding of genetics!
Genetics might not seem to go hand in hand with nature study at first glance, but understanding traits and how they are passed down through generations of plants, animals, and people is extremely important. And, you don't have to be a serious scientist to notice traits in your family, friends, and the plants and animals you see on nature walks!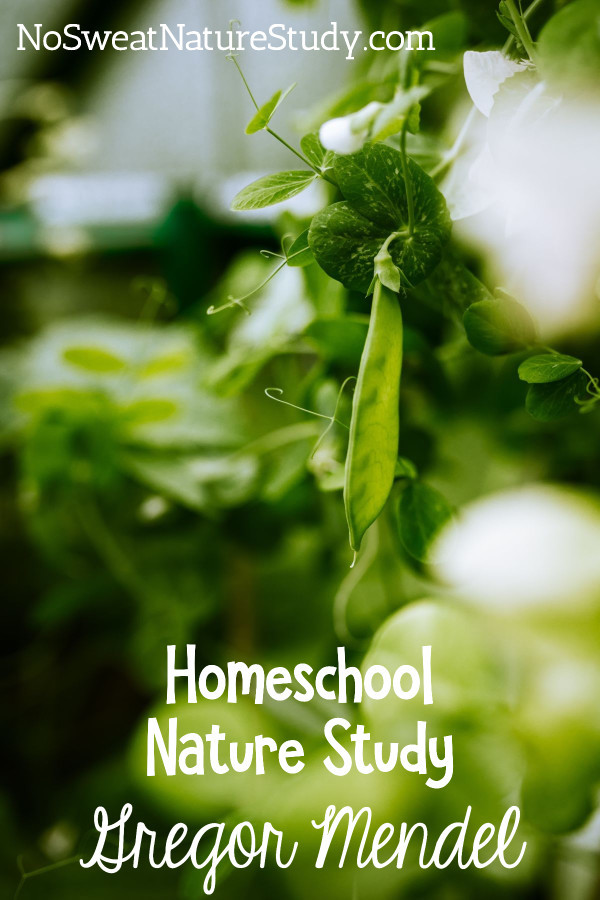 This post contains affiliate links.
Gregor Mendel Study
Learn the basic biography of Gregor Mendel and the amazing things he discovered about traits and heredity during the podcast episode. Afterward, enjoy the correlating No Sweat Nature Study video class where you'll create a nature journal page all about pea plants and Punnett Squares.
What are Punnett Squares? They are handy-dandy charts that help you understand how dominant and recessive traits are passed down through generation. You can even use them to make predictions about future generations.
If all of this seems like it goes way over the heads of elementary and middle school students, you might be surprised at how easy it really is to understand! Not only that, but it just might entice some kiddos to explore even more about the topic. Genetics is super interesting!

Gregor Mendel Nature Study
Will you take the Gregor Mendel nature walk challenge to look for plants and animals with an eye for genetic traits? Listen to the podcast for the nature walk details.
Supplies for the nature walk include:
nature journal or blank, white paper
colored pencils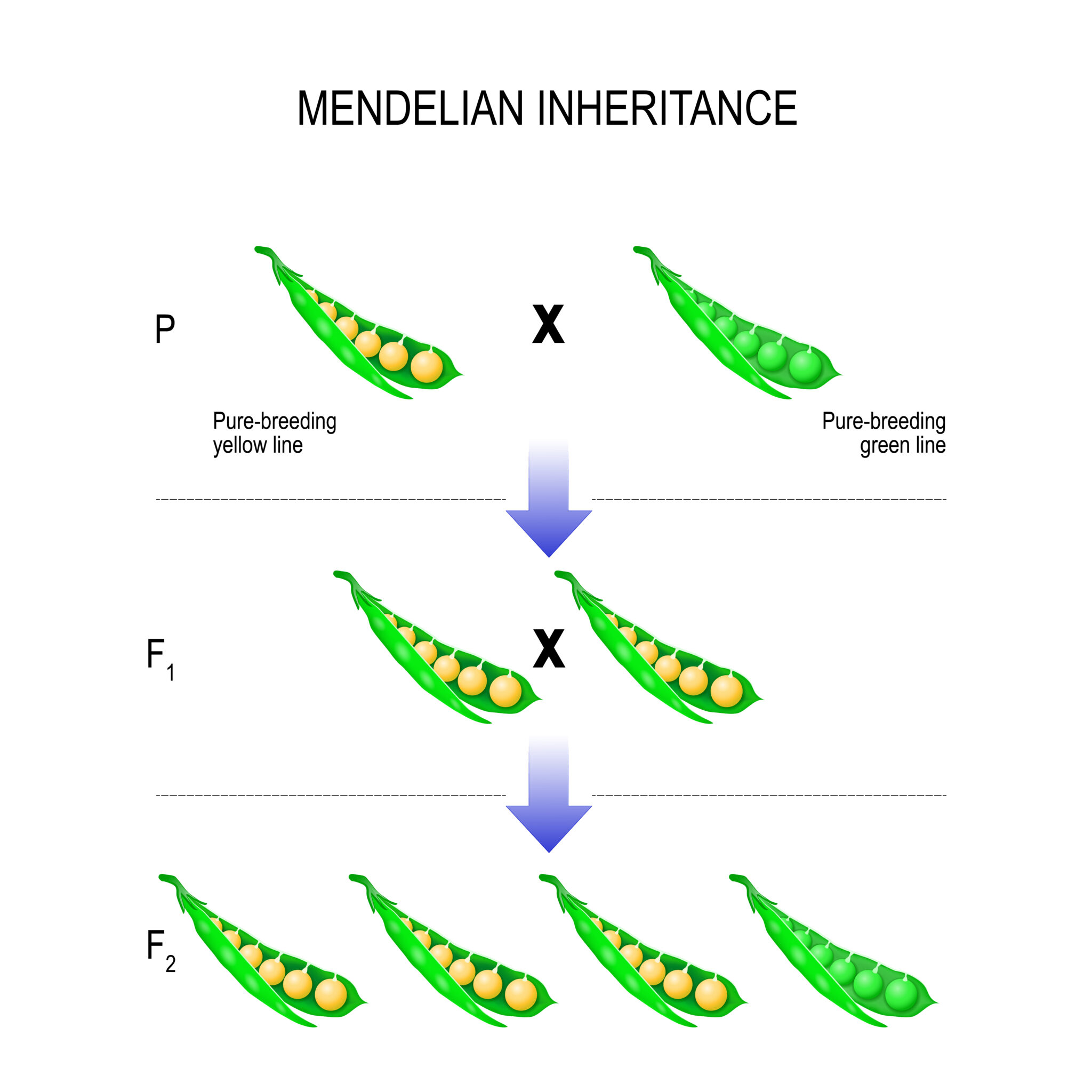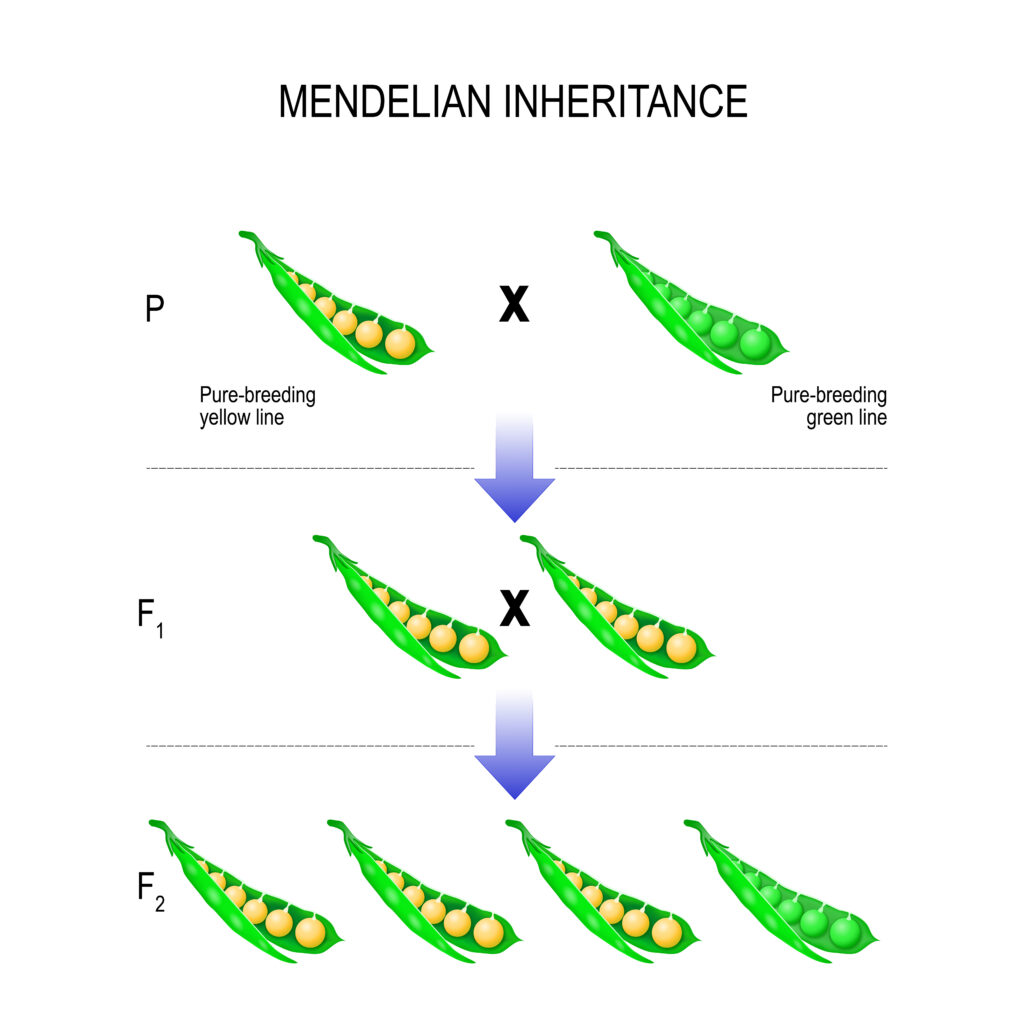 Nature Walk Curriculum
In the Our Journey Westward Shop, you can find curriculum that would flow nicely as a follow-up to the Gregor Mendel study!
Nature Study Resources
The following supplies can help you make the most of this episode's Gregor Mendel study. Please download the free Podcast Plus+ Packet below if you'd like to see the specific suggested reading from the Handbook of Nature Study.
Please leave a rating or a review on your podcast app! It helps the podcast to show up for more people…which means more families can enjoy science through the wonderful lens of nature study! Thank you!
Would you like to record a voicemail to answer this season's nature study question?
At the end of each No Sweat Nature Study Podcast episode, Mrs. Cindy includes messages from a few of her friends. You have the opportunity to record a message that she might use on an upcoming episode!
All children must have their parent's permission before leaving a recording. Parents are welcome to record an answer, too!
Each season, there will be a different question to answer. You can see this season's question below. Think about your answer first and then follow these simple directions:
Click the button that says "start recording".
Tell me your first name. (If you want to tell your age and/or where you live, feel free to do that, too.)
You will have 60 seconds to answer the question, but try to be concise.
Push the play button to listen to your recording before sending it to be sure it is recorded properly. If not, simply record it again.