9 Simple Tips To Help Kids Love Creative Writing
One of my goals in homeschooling creatively has always been to help kids love writing. Whether students believe it or not, writing is an essential skill that finds its way into real life quite often.
Teaching writing with real-life methods is a great way to convince kids of its importance. Not to mention, anytime an assignment can be connected to real life, it finally has a meaningful purpose that makes sense to complete in the eyes of our skeptical writers.
Thank you to Alexandra Eidens for sharing some of her tried and true tips to help kids love writing in the article below.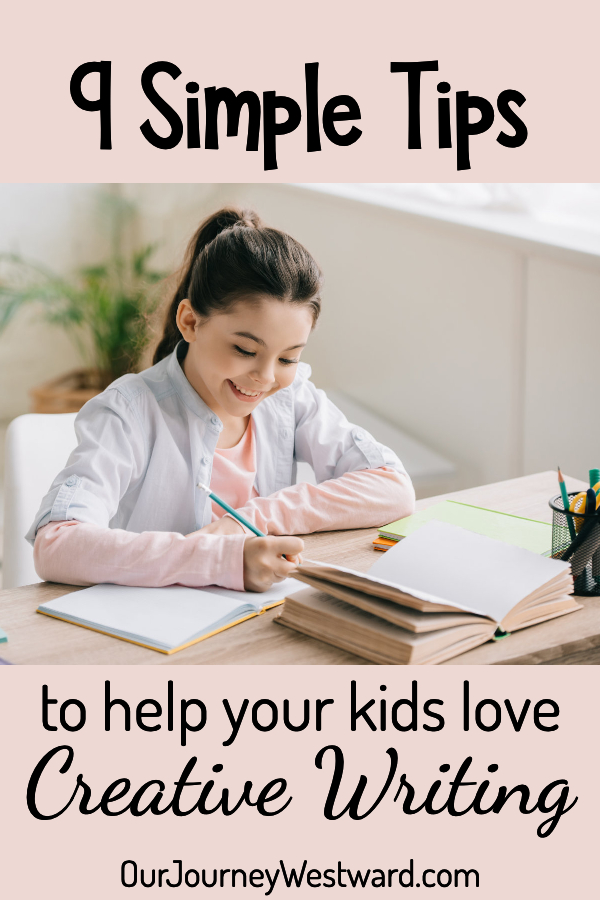 This post contains affiliate links.
Freedom of expression is essential for children's well being. The ability to share their thoughts,
feelings, and imagination fosters a habit of releasing what they feel rather than hold it in.
Creative writing is an activity that embraces a child's need for expression. From early childhood
through young adulthood, there are several modalities for supporting creative writing. Here are some simple ideas to help kids love writing.
9 Tips To Help Kids Love Writing
Start with Proper Pencil Grip
Teaching proper use of the pencil grasp is important for comfortable writing. Using an appropriate pencil grip allows children to steady their wrist and align the hand for proper movement. Have children practice writing by providing practice activities of tracing letters or shapes. Cursive writing provides a stimulating training for working on control of writing utensils.
A child who is comfortable with the act of writing will be much more comfortable with writing assignments. Creativity can flow so much better when they physical act of writing isn't demanding too much effort.
Use Arts and Crafts to Transition into Writing
Creative outlets provide great fine-motor practice – and promote the creativity that will be necessary when writing. Drawing with various sized items helps strengthen hand muscles. Don't throw broken crayons away. They are a great way to force children to solidify their grasp.
Paintbrushes of varying thickness also provide the use of several hand muscles. The gentle brushing techniques even afford sensory integrations, teaching children how to use light and heavy strength to change each sweep's look.
Other art supplies like markers, chalk pastels, dab-n-dots and more promote hand muscle development, too. Colorful storage can help entice children to enjoy the materials. For example, a pencil holder makes writing utensils accessible while maintaining organization.
Sidewalk Chalk Drawings
Sidewalk chalk has an exciting ability to teach several lessons. For historical reference, teach children about the cave drawings of Chainuvet-Pont-d'Arc. Talk to them about how old the cave drawings are. Then, have children draw pictures that they would want others to find in the future. An activity like this counts as beginning story-telling!
Drawing with chalk, like using broken crayons, forces children to utilize different hand muscles to coordinate movement. It also used a gross motor with larger pictures.
Writing Sheets
Writing sheets are an easy way to provide writing models for new learners. These are especially useful with cursive. Children can become bored, so make it fun by having them spell silly works or the names of people they like. Children will enjoy writing the names of their favorite superheroes.
If children become frustrated, take a break. Have them stretch their fingers, clench their fingers, and then shake out their hands. Just 10 minutes of writing sheets a day can do wonders for progressing writing to better legibility. Keep a journal for kids with all their completed sheets for tracking progress.
Lists
For children who are not fans of writing, start with lists. Lists provide a concise but meaningful activity for practice. Dictate the grocery or to-do list to your child. Have a chalkboard or whiteboard up in the house where shopping list items are added.
You can also add some math to the equation. Longer lists will force new math learners to count. Mix it up by having children number the lists by 2s, 10s, or roman numerals. This also helps teach children reasonable control for spacing and planning.
Consider a Blog
Though blogging may seem just a fun hobby, blog writing for kids and teens has academic and
real-world benefits. Blogging helps build vocabulary and communication skills, and allows them to write in a low-pressure space. With a myriad of topics, children can mind the niche that excites them.
Older children may enjoy the coding involved with some blogging platforms, too. Learning HTML and CSS is not only fun, but this coding can also lead to potential career paths. Caregivers may learn their child not only speaks human language but computer speech as well.
Find a Penpal or Two
Penpal writing provides several advantages. Of course, it promotes handwriting skills. Children writing to pen pals teach how to build thoughts and put them on paper to share with their friends. Children practice when to use correct capitalization along with grammar and punctuation. Penpal writing also helps with learning legibility so others can read their letters. Writing to pen pals also helps build literacy by encouraging them to read their penpal's response letters.
Keep a Diary or Journal
For many children, writing can be a tedious task. It involves following directions closely, using order and structure, revising, editing, and then creating a final product. For kids with learning differences, writing can be a frustrating task. Before frustration takes over, provide alternatives to writing words as communication.
Teach children how to use dictation programs on the computer or phone. Allow them to use art and create comic strips to tell their stories. Journals for kids come lined or with blank pages leaving the modality of storytelling up to the child. When writer's block hits, help children tap into their senses. How did the ice cream taste? What did the sand feel like at the beach?
Thank You Notes or Notes of Encouragement
Again, thank you notes are an opportune activity providing multiple learning activities. Not only are they giving writing practice, but they are teaching thankfulness as well. Having children write thank-you guides relaying appreciation.
As well, notes of encouragement provide writing practice and an opportunity to show empathy, support, and connectivity. Children who connect to others in a meaningful manner experience lower levels of anxiety to stress. Connecting to others helps us feel less alone.
Don't worry if your child isn't quite ready to write yet; pictures tell a story. A picture of the present grandma gave indeed as appreciated as if it were written. You can also have children tell you what they'd like to write.
Conclusion
Writing skills are essential, but practicing can become tedious for children. Making writing fun is vital for drawing children into daily practice. Please keep track of the progress so children can see the difference and writing changes as they practice more. By helping children know the art and fun in writing, they may be more willing to take the effort for legible handwriting.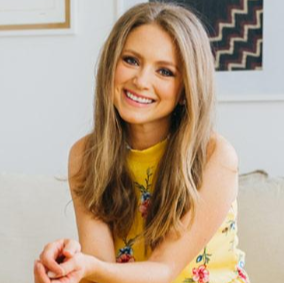 Alexandra Eidens is the founder of Big Life Journal, an engaging resource to help kids develop a resilient growth mindset so they can face life's challenges with confidence.
Other Writing Resources You Might Like
I've written quite a lot about creative ways to teach writing here at Our Journey Westward. Be sure to visit any or all of the following links to get more fun and helpful ideas!