Picture Books That Demonstrate Persuasive Writing
In my last post about teaching narrative writing, I mentioned how the subject of writing tends to be a thorn in the side of many homeschoolers. It doesn't have to be that way, though! In this little series of posts, I hope to encourage you that teaching writing styles to your middle and high school students is as simple as reading a picture book. Literally.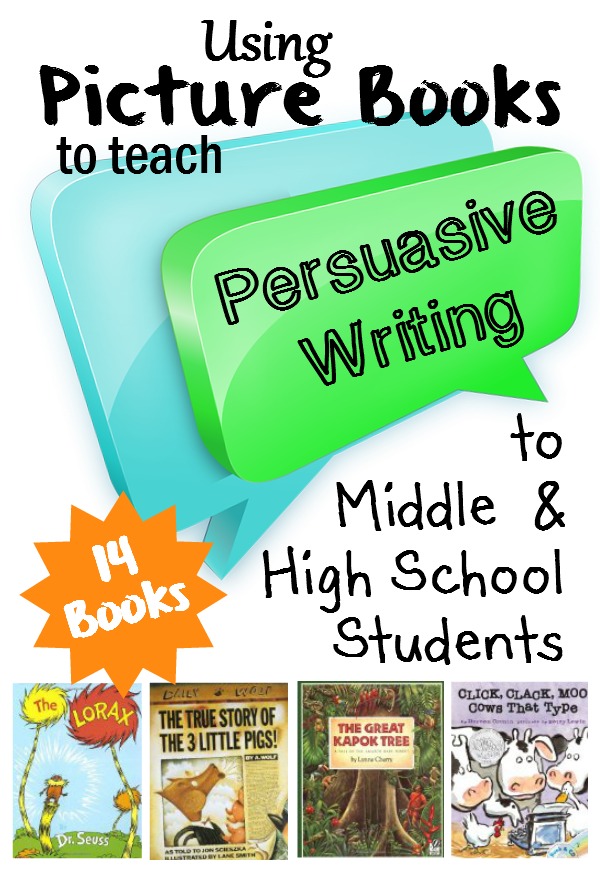 This post contains affiliate links.
Master Writing as Examples for Kids
Master writers, otherwise known as authors of living books, are my go-to resources for teaching excellent writing practices and styles. And, often, I use picture books by master writers to demonstrate particular writing strategies because they make for quick and clear mini-lessons.
Today, I'm sharing several picture books I use when teaching my children to write persuasively. Whether the end goal is a persuasive essay, a speech, an editorial, or even an advertisement, these books can point my big kids in the right direction of writing persuasively.
What is Persuasive Writing?
Most persuasive writing has at least these five key parts:
A hook in which to grab the reader's attention (Common in all forms of writing)
A thesis in which the writer states his belief about the topic
Supporting arguments to convince the reader that the thesis is correct
Counterarguments that offer answers to potential objections (Not always necessary)
A conclusion that restates the thesis
Picture Books that Demonstrate Persuasive Writing
Each picture book on this list uniquely shares a style of persuasive writing that can help your student(s) fine-tune their own writing.
The True Story of the Three Little Pigs
Green Eggs and Ham
Don't Let the Pigeon Drive the Bus!
The Great Kapok Tree: A Tale of the Amazon Rain Forest
Click, Clack, Moo Cows That Type
Lincoln Tells a Joke: How Laughter Saved the President (and the Country)
Hey, Little Ant
Thank You, Sarah: The Woman Who Saved Thanksgiving
The Perfect Pet
CAN I KEEP HIM?
LaRue for Mayor: Letters from the Campaign Trail
Alexander, Who's Not (Do You Hear Me? I Mean It!) Going to Move
The Lorax (Classic Seuss)
The Little Red Hen (Paul Galdone Classics)
How to Use the Books That Demonstrate Persuasive Writing
Besides simply reading through picture books that demonstrate persuasive writing, I sometimes use bits and pieces of them as mini-lessons to help hone particular skills.
We might talk about what makes a good hook and read the beginning sentences of a few of these books to see how published authors begin their writing.
I might read and reread the thesis from one or more books so we can discuss how important it is to define a clear and concise thesis.
We might analyze one of the books to see how many supporting arguments the author used and how those arguments were presented.
We might talk about the difference(s) in something they have written vs. the master writer. The purpose of this is usually to help my children learn to turn boring, factual writing into more creative writing that someone actually wants to read.
There are so very many lessons you can teach using picture books as examples. One of the easiest ways to start is to simply read a book aloud and ask your student to use the same story structure inserting his own characters, setting, and – in the case of persuasive writing – arguments. Having a skeleton on which to build their own story gives kids a bit more confidence in a new writing style.
Now that you're armed with some lesson ideas, I can't wait to hear about all the excellent persuasive writing your teens are doing!
Do you have anything to add? I'd love to hear your tips and tricks for teaching persuasive writing in middle and high school! Feel free to add other picture books that demonstrate persuasive writing in the comments, too!
Need a little more direction in this method?
I taught a practical class that can help!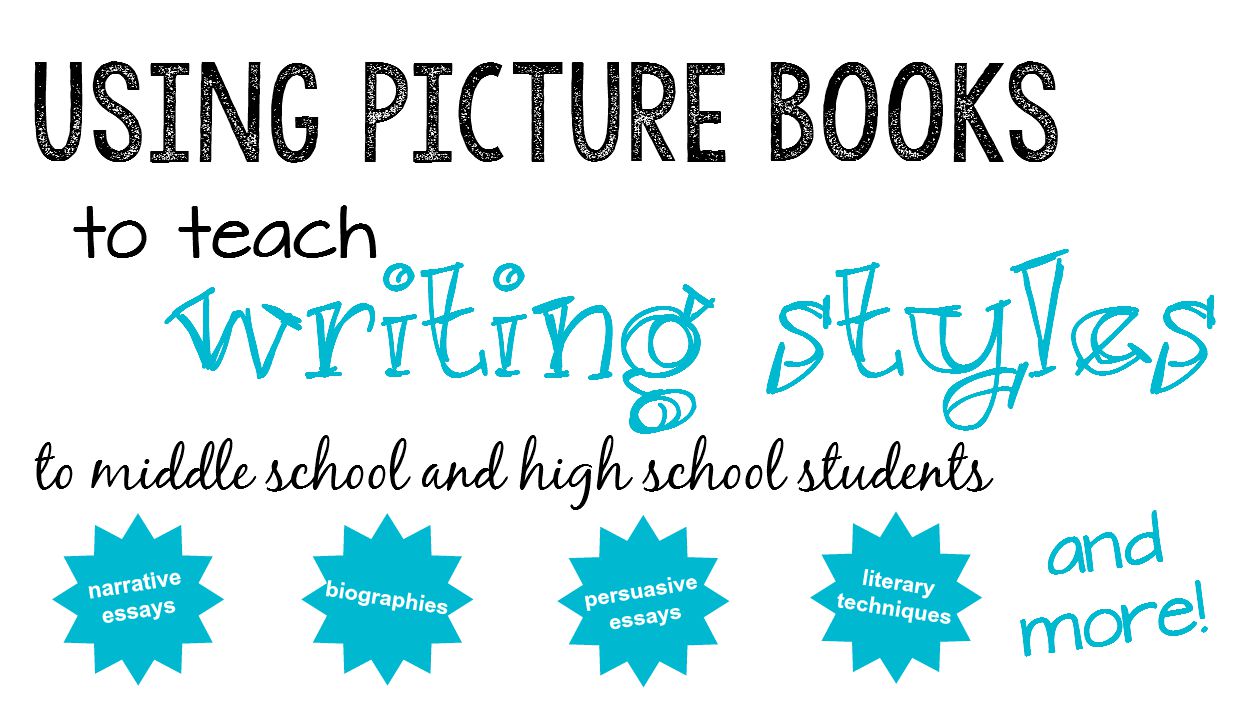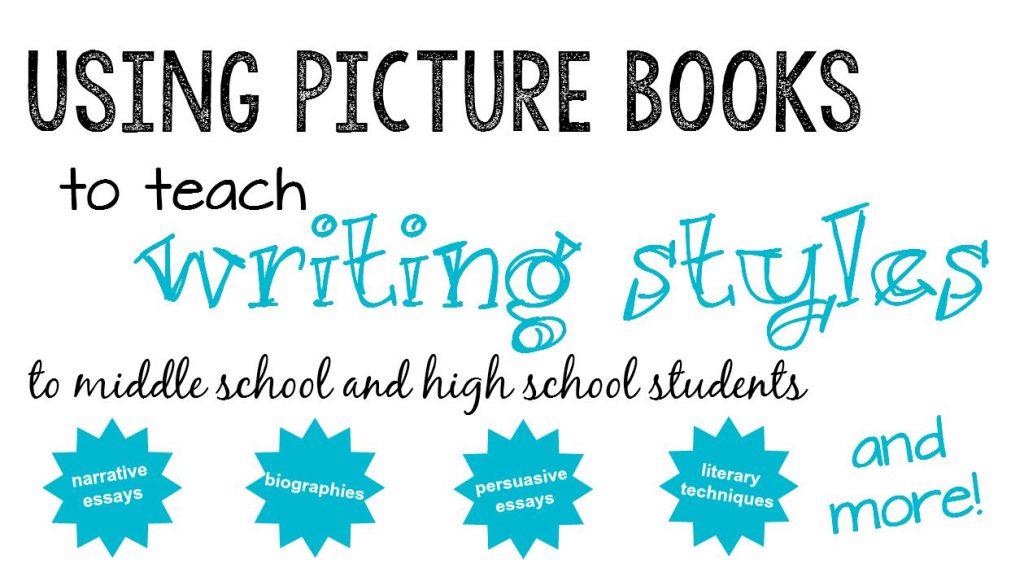 Be sure to check out the other posts in this series to learn how to use picture books to teach a variety of writing styles!