Homeschooling a Horse Lover
My little horse lover is all grown up. This year she will graduate our homeschool and head off to college where she will major in equine science.
Before her passion for horses blossomed, we knew her heart held a soft spot for animals in general – and all the jobs that come with those animals. For as long as I can remember, all the dog and cat pets have naturally become "hers" as she cared for and loved on them as if they were humans. If her daddy needed help working cattle, she was right there without question or complaint. When newborn calves lost their mommas, she stepped right in to bottle feed and spoil them joyfully.
Around third grade, she started trail riding with her papaw and it became very clear that a piece of her heart would forever belong to horses.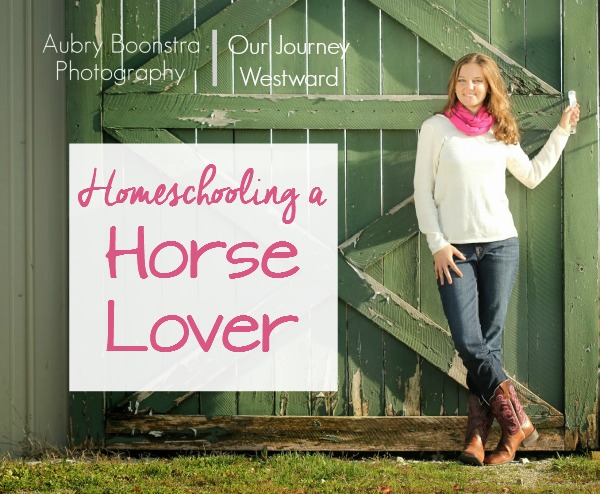 Her love for horses was more than a passing hobby, it was a passion. She needed to read about horses, ride horses, groom horses and talk horses.
Because homeschooling affords us precious time, flexibility in our schedule and flexibility in curriculum choices, I was able to help Mahayla cultivate her passion. And it's grown into so much more than just a hobby.
Homeschooling a Horse Lover
The cool thing is – regularly scheduled curriculum never had to take a back seat…and neither did horses. Following a Charlotte Mason style of homeschooling allowed us to get the three R's (plus a lot) finished before lunch most days. The hour or so after lunch would wrap up loose ends, leaving at least a few hours of "free time" before supper.
Time to Chase Passions
My go-getter used much of that free time to pursue her passion. Warm afternoons would find her mucking out stalls, sweeping barns, grooming horses, training horses or riding horses. I should mention, it's truly been a blessing that my father-in-law, retired for most of these years, loves horses as much as my daughter. In other words, the two of them have spent many blissful hours together and his mentoring has been invaluable.
Books to Grow Knowledge
Cold afternoons would find her devouring books about horses.  I truly believe she read every horse book available in two different library systems – and we've purchased what she couldn't borrow.  In between horse books, she read about border collies, cattle, pigs, goats, chickens and more.  We're talking a serious passion, remember.  (My boys call her nerdy, by the way.)
Interrupting the Regular Schedule
When the vet stopped by, we would postpone schoolwork so Mahayla could soak up valuable knowledge with the doctor. When the horses were needed to herd cattle in the morning, we would get to our lessons in the afternoon so she could gain experience in ranching. When Keeneland's horse sale took place, we would call it a field trip day so she could see the value of the thoroughbred industry. I don't regret one moment of "interrupting" our school day for these opportunities.
Taking Advantage of Opportunities
We purposely looked for horse (or ag) related opportunities. I'll admit, that's pretty easy living in Central KY, the horse capital of the world, where events are held at The Kentucky Horse Park and Keeneland quite often. Besides those special events, though, we found others:
A horse club sponsored by 4-H allowed her to meet other kids who love horses.
Special classes offered for adults through our local extension office welcomed her heartily.
Visiting local horse rescue missions made great field trips.
Trips to local horse hospitals were uh-mazing.
We took a trip to a feed mill which produces special feed blends.
Several nearby towns (ours included) host horse festivals that our whole family attends.
We've enjoyed horse themed art exhibits.
We've taken horse farm tours.
Mahayla's papaw worked at a horse training facility for a little while and he would take her once in a while to watch the trainers in action.
Focused High School Courses
Of course you can find all kinds of curriculum having to do with horses for the elementary and middle school years. My sweet girl had already taught herself all of that and more. (That's the cool thing about a passion that drives you, right?)
When I realized by high school that this love of horses was really serious – her future career serious – we needed to come up with a four year plan that honored her goals. That four year plan also had to meet the college-bound requirements. Since the study of horses mostly falls into the field of science, that's where we tailored her education.
After fulfilling the three college-bound science requirements (she started in 8th grade), there were two years left. The first year (her junior year), we allowed her to design her own agriscience course. All plans had to be approved by mom and dad! Basically, she read books, wrote papers and completed "in the field" labs. She learned SO much!
An Invaluable Apprenticeship
The second year (this year – her senior year), she's been blessed to take part in what we're calling a work study. By God's design, we have a new neighbor who owns a horse farm where she trains and boards horses. And, it just so happened, she needed help that Mahayla was willing and able to give. I cannot describe to you how perfect this situation has been!
In this work study, Mahayla has been mentored by a sweet lady who is giving her experience and advice in everything having to do with owning and running your own horse farm. Nothing could be more perfect.
The End is Actually the Beginning
I just feel so incredibly blessed to have been able to give my horse lover an education worthy of her passions. Homeschooling truly rocks.
Bonus: Fiction Books About Horses
When I said my daughter read book after book about horses, I was very serious. Even her free time reading was often consumed. These are some that she remembers with fond memories. Several of them are parts of series, so there are actually quite a lot to choose from in all.
Homeschooling Help for You
If you have a smart kiddo with serious passions and you aren't quite sure what to do, I wrote a book for you! Homeschooling Gifted Kids can help you figure out the best ways to meet your child and his or her passions in ways that breed great success.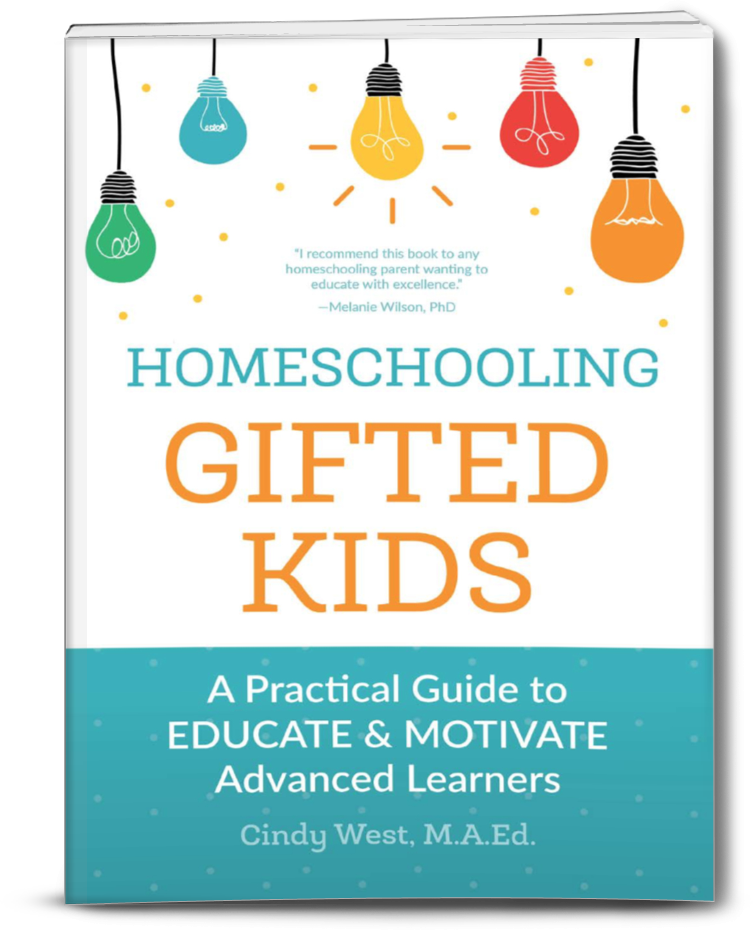 Other Posts All About Horses
This post has been linked to: