Homeschooling High School: Student Led Curriculum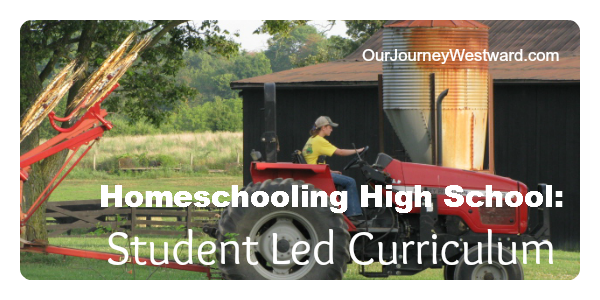 My Mahayla is a junior now. (Where does the time go?) Being homeschooled with a Charlotte Mason style education her whole school career has not only taught her loads and loads of real knowledge, but given her a passion for learning. She especially loves history, literature and horses/farming.
Homeschooling High School and Following a Student's Passions
Since Mahayla has been learning in natural ways with real, living learning – especially living literature – from the beginning, we've tried to keep as much as possible similar in the upper years. So, once she entered high school, many of her classes have still been very much CM inspired.
That's a tad scary. The urge to turn everything over to the expert textbooks can be overwhelming when you consider the magnitude of these upper level years.
We have turned to some textbooks – and have loved the ones we've used! (Apologia and Saxon, for example) However, the subjects that inspire her biggest passions haven't been found in textbooks. She naturally wants to forge her own trail with library books, research, field trips and projects.
Instead of forcing her to fit into a particular curriculum, we've been allowing at least some of her classes to be student led. How does this work?
1. Charlotte Mason Style Classes We've Designed
Together, we've chosen living literature, good research materials and expected papers and projects to prove understanding. Sometimes, we'll pick and choose some meaningful activities from various curriculum we have around the house, but choose not to use any one curriculum as-is. The key is in allowing the student to have a say in how this type of class is put together. Two of those courses this year include: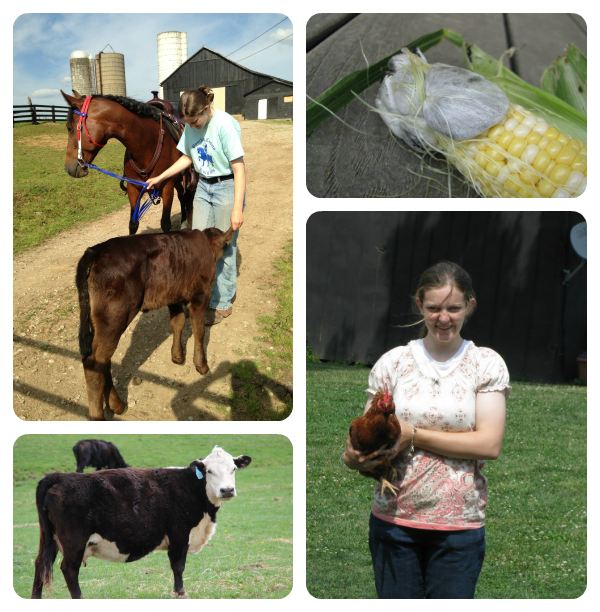 2. Completely Student-Led Classes
This year, for the very first time – but certainly not the last – we are allowing Mahayla to chart her own course in the subject she is most passionate about…AgriScience.
Below is our outline for planning and keeping on track with her studies. Just about any class could be developed using the following guidelines.
Her responsibilities:
Create a list of potential agriscience subjects to study.
Once approved, outline the subjects to be studied each month of the school year.
Each monthly agriscience subject will need to include an high school level informational book, notes taken from the book, a lab activity (in the field), and a project to show-what-you-know.
Keep a weekly list of what's been completed.
Meet weekly with mom for accountability.
My responsibilities:
Approve the subject list and order of study.
Approve the books before reading.
Meet weekly to look over notes, talk about projects and help tweak the learning path.
Provide opportunities for things she desires to do, go, and/or buy to make the course meet her expectations.
We're only a month into this entirely student-led course, but it's going SO well. Mahayla is incredibly happy to be studying a subject of such interest – ahem, that means no complaints. And in our weekly meetings, I've been impressed that she's pushing herself harder than I would likely push if I were the one planning the lessons.
Have you encouraged student-led courses for your homeschooling high school student? I'd love to hear about them!
You may also like:
This post has been linked to: