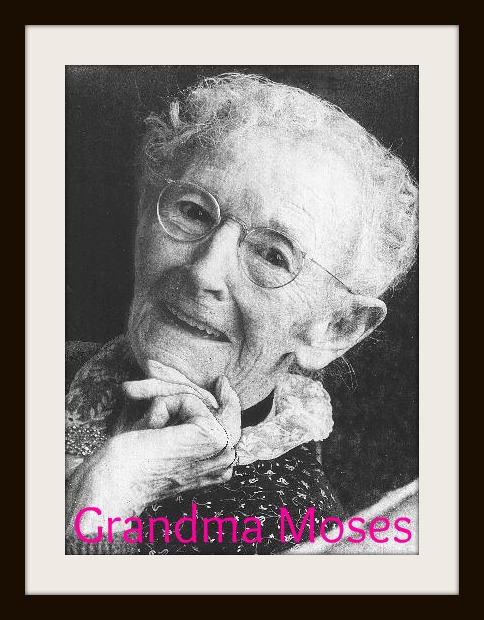 Grandma Moses, more formally known as Anna Mary Robertson Moses, was a folk artist of the early 1900's who didn't begin painting until her late 70's.  Many of her paintings shared the story of her life – scenes from the landscape around her.
We have never studied a folk artist before, so we were excited to jump into "new territory" in theme and art techniques!
Biography
Before we study an artist's work, we try to learn at least a bit about the artist's life and motivations.  We always enjoy the Mike Venezia books!
The Art
Because Grandma Moses only died in 1961, all of her artwork and images of her art are copyrighted – meaning I cannot post any images of the paintings we studied here on my blog.  I will link to the specific pieces we studied, though!
Since I wanted to focus on the technique of perspective, we used the following four examples to study:
The Lessons
One-Point Perspective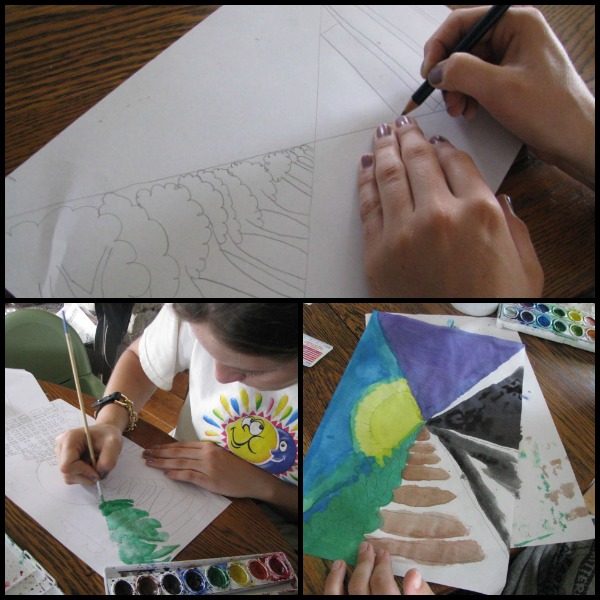 Using the directions found at Deep Space Sparkle, I introduced the concept of drawing perspective with the "X" method.  Watercolors and permanent markers finished off the pictures.  The finished products are fabulous!  And the technique is really very easy to teach!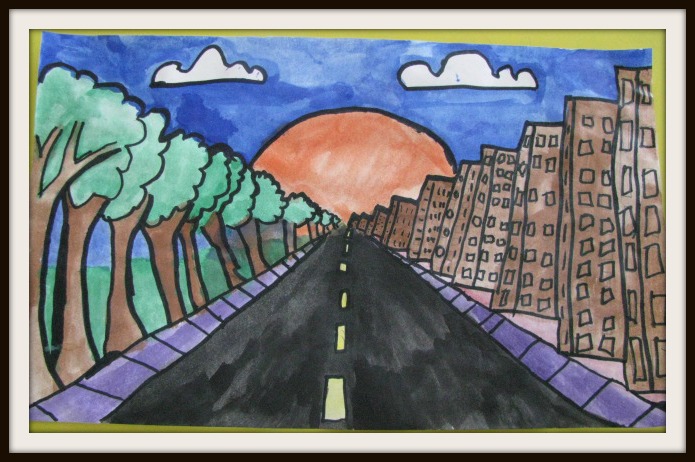 Grandmas Moses Style Perspective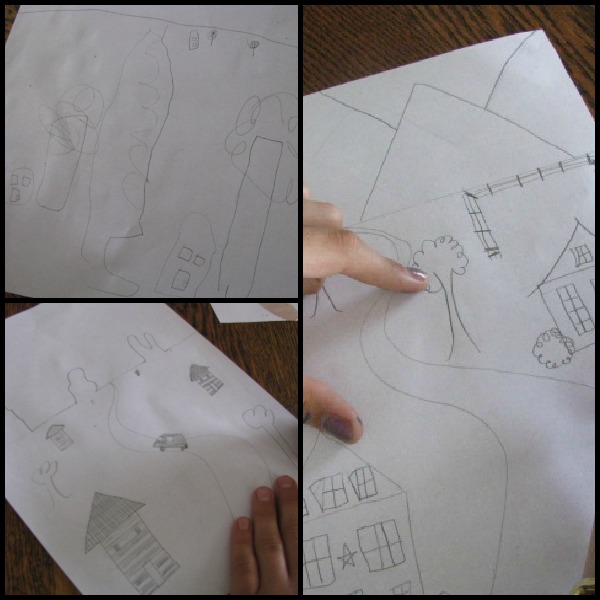 Another lesson on perspective was inspired by one of Kathy's projects from Art Projects for Kids.  We replaced her Mexican structures with those more similar to the country buildings of Grandma Moses' time.  I just love how much these lessons helped my children draw appropriate perspective better!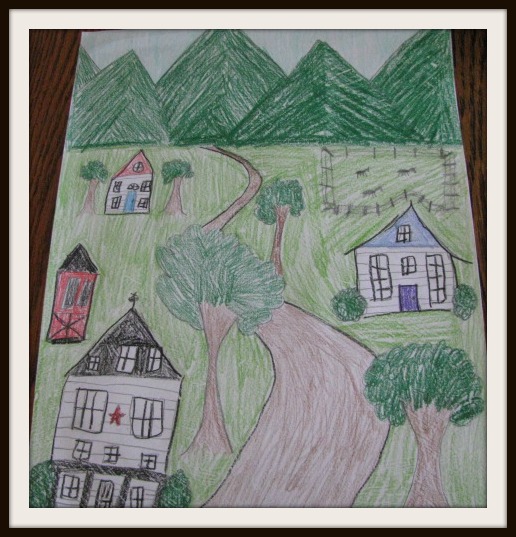 Be sure to check out more Our Journey Westward Artist Studies!
You might also like my Artist Study Pinterest Board and my Arts and Crafts Pinterest Board.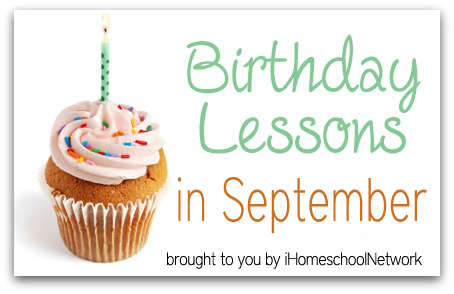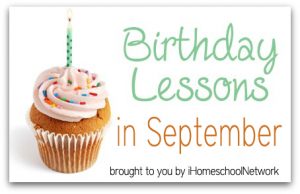 This post has been linked to the
iHomeschool Network's September Birthdays Link-up
and the Charlotte Mason Carnival!