We are having an amazing time in the No Sweat Nature Study LIVE membership! If you haven't joined us there yet, it's never too late!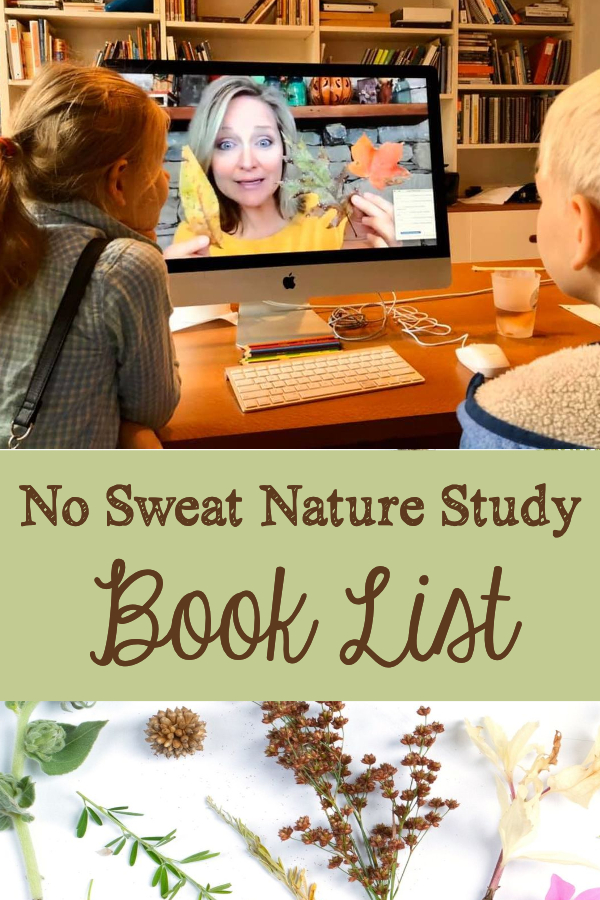 What is No Sweat Nature Study LIVE?
Twice a month, your 1st-8th graders can take part in fun, interactive, LIVE science lessons with a nature study twist. Within each 30-45 minute lesson, your students learn scientific concepts and vocabulary, while creating incredible nature journal pages.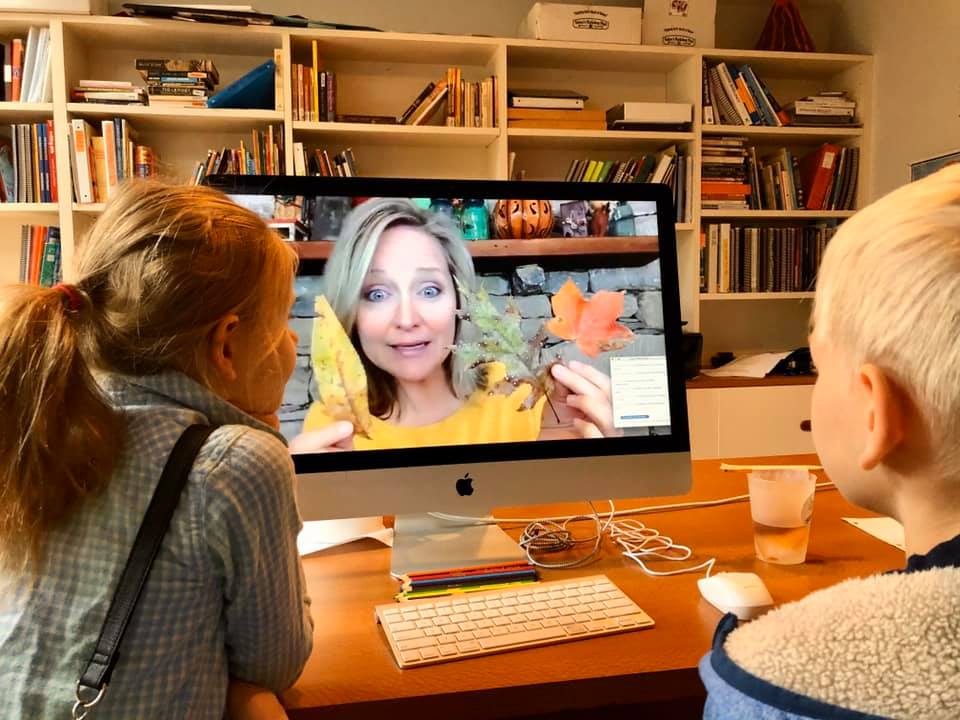 Can't commit to LIVE lessons? No worries! Members get 24/7 access to a video library of every single previously recorded lesson – all of which can be viewed at your convenience.
I haven't even mentioned the downloadable supplementary materials, free curriculum, bonus video lessons, and store discounts that come along with membership! It's worth every penny!!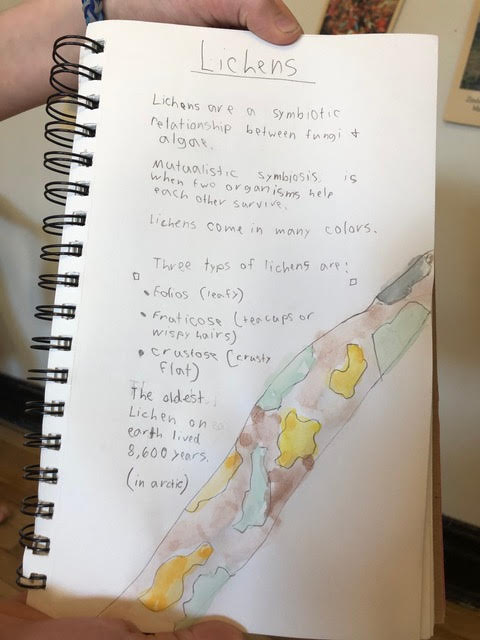 Feel free to check out a sample lesson to see what No Sweat Nature Study LIVE is all about!
Nature Study Book List
And, this nature study book list is one more fantastic perk. For each and every No Sweat Nature Study LIVE lesson, at least one helpful book is added to this (soon to be giant) list of living books and nature guides that parents and teachers can use to add even more learning to the LIVE lessons.
If you aren't a member yet, these books will be great reads in your homeschool or classroom. However, your students will get a TON more benefit using these alongside the LIVE lessons.
Bats
Hay Bales
Patterns in Nature
Vines
Night Views
Find the Constellations
The Magic School Bus Lost In The Solar System
The Sky Is Awake! The Constellations – Astronomy for Beginners | Children's Astronomy & Space Books
Star Finder!: A Step-by-Step Guide to the Night Sky
Hopping Insects
Bird Nests
The Water Cycle
Caves
The Color Wheel in Nature
Bioluminescence
John James Audubon
Riparian Zones Nature Lesson
Erosion Nature Lesson
New Growth in Nature Lesson
Robins!: How They Grow Up
Spring: An Alphabet Acrostic
Stinky Critters Lesson
Eek, You Reek!: Poems about Animals That Stink, Stank, Stunk
Welcome to the World of Skunks (Welcome to the World Series)
Cones Lesson
From Cone to Pine Tree (Start to Finish, Second Series)
The Pinecone Walk
Hibernation Lesson
What Is Hibernation? (The Science of Living Things)
Over and Under the Snow
Animals in Winter (Let's-Read-and-Find-Out Science)
The Snowy Nap
Hush Up and Hibernate
Sedimentary Rocks Lesson
What Are Sedimentary Rocks? (Let's Rock!)
Rocas sedimentarias/ Sedimentary Rocks (¡súper Geología!/ Geology Rocks!) (Spanish Edition)
Birds in Winter Lesson
A Bird In Winter: A Children's Book Inspired by Peter Breugel
Backyard Birds of Winter
Christmas in Nature Lesson
Where Would I Be in an Evergreen Tree?
From Cone to Pine Tree (Start to Finish, Second Series)
Why Evergreens Keep Their Leaves
Appalachia Lesson
A is for Appalachia: The Alphabet Book of Appalachian Heritage
Appalachia: The Voices of Sleeping Birds
When I Was Young in the Mountains (Reading Rainbow Books)
Lichens Lesson
Keys to Lichens of North America: Revised and Expanded
Turkeys Lesson
All About Turkeys
Seed Dispersal Lesson
Seed Dispersers (Team Earth)
A Seed Is Sleepy: (Nature Books for Kids, Environmental Science for Kids)
A Fruit Is a Suitcase for Seeds (Exceptional Nonfiction Titles for Primary Grades)
Spiders Lesson
Spiders
National Geographic Readers: Spiders
Spinning Spiders (Let's-Read-and-Find-Out Science 2)
Nuts Lesson
Berries, Nuts, And Seeds (Take Along Guides)
Because of an Acorn: (Nature Autumn Books for Children, Picture Books about Acorn Trees)
Squirrels Lesson
Rabbits, Squirrels and Chipmunks: Take-Along Guide (Take Along Guides)
Squirrel's Family Tree
Photosynthesis Lesson
Gets Planted: A Book About Photosynthesis (The Magic School Bus)
Understanding Photosynthesis with Max Axiom, Super Scientist (Graphic Science)
Cattails Lesson
Near One Cattail: Turtles, Logs and Leaping Frogs
Cattail Moonshine & Milkweed Medicine: The Curious Stories of 43 Amazing North American Native Plants