Goods and Services Picture Books: Economics for Kids
Reading picture books that explore goods and services is an excellent way to introduce children to basic economic concepts. Through engaging illustrations and relatable stories, kids learn about different types of goods and services.
What is economics?
Economics is a big subject that can become complex. However, there is a very basic definition that children can easily understand. Economics is the study of scarcity and how individuals, businesses, and societies make decisions to meet their needs and wants.
Those decisions can be about money, which is what most people think of when they hear the word "economics". But, surprisingly, a decision about how to use any valuable resource, like our time, for instance, becomes an economics discussion.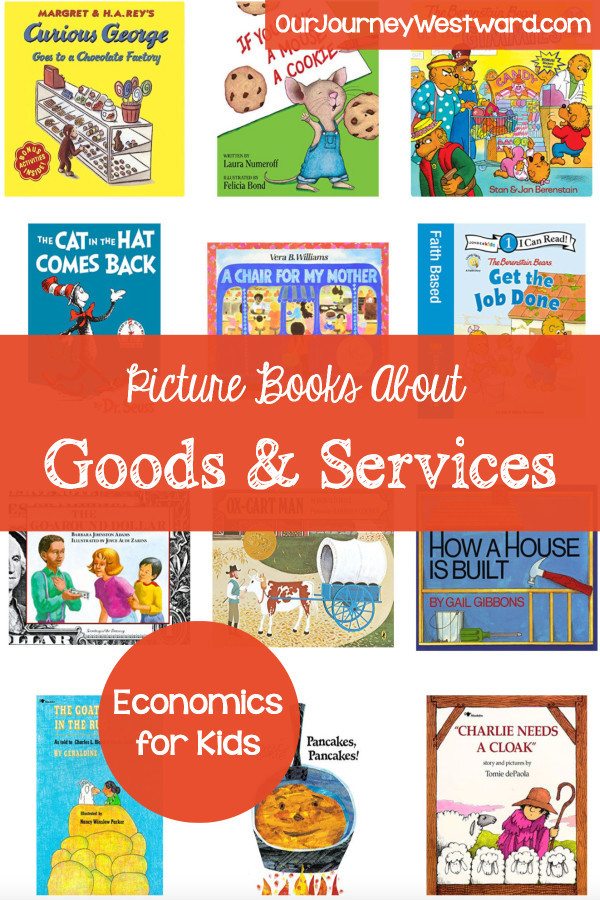 This post contains affiliate links.
Why teach economics to children?
You're right, you don't typically talk about big-picture microeconomics and macroeconomics things with children. On the other hand, setting a foundation by understanding easier concepts is a great idea! It provides familiarity with economic terminology and principles that make it easier to teach the bigger-picture things later.
Children are very capable of understanding more than you might think about economics! This is especially true when you use picture books to gently and brilliantly introduce the concepts. In this article, I'll show you how to help children understand the economic concept of goods and services. In turn, you'll be amazed at how many other economic connections are one very short step away.
What are goods and services?
When thinking about the basic definition of economics, the needs and wants that people have come in the form of goods or services. Goods are tangible things that you can hold like a jug of milk, a stuffed animal, or a cell phone. Services are things people do for us like cutting hair, fixing a leaky faucet, or bagging our groceries.
In both cases, goods and services are often exchanged for money. Go back to the basic definition of economics. We generally have limited money (scarcity) and must make decisions about how to spend that money on various goods and services.
Conversely, goods and services are often scarce. For example, when the most amazing new basketball shoe (a good) is first released, sometimes it sells out. The shoe becomes scarce. Or, imagine getting sick in the middle of flu season. The doctor (a service) may not have any appointments available. The appointments are scarce.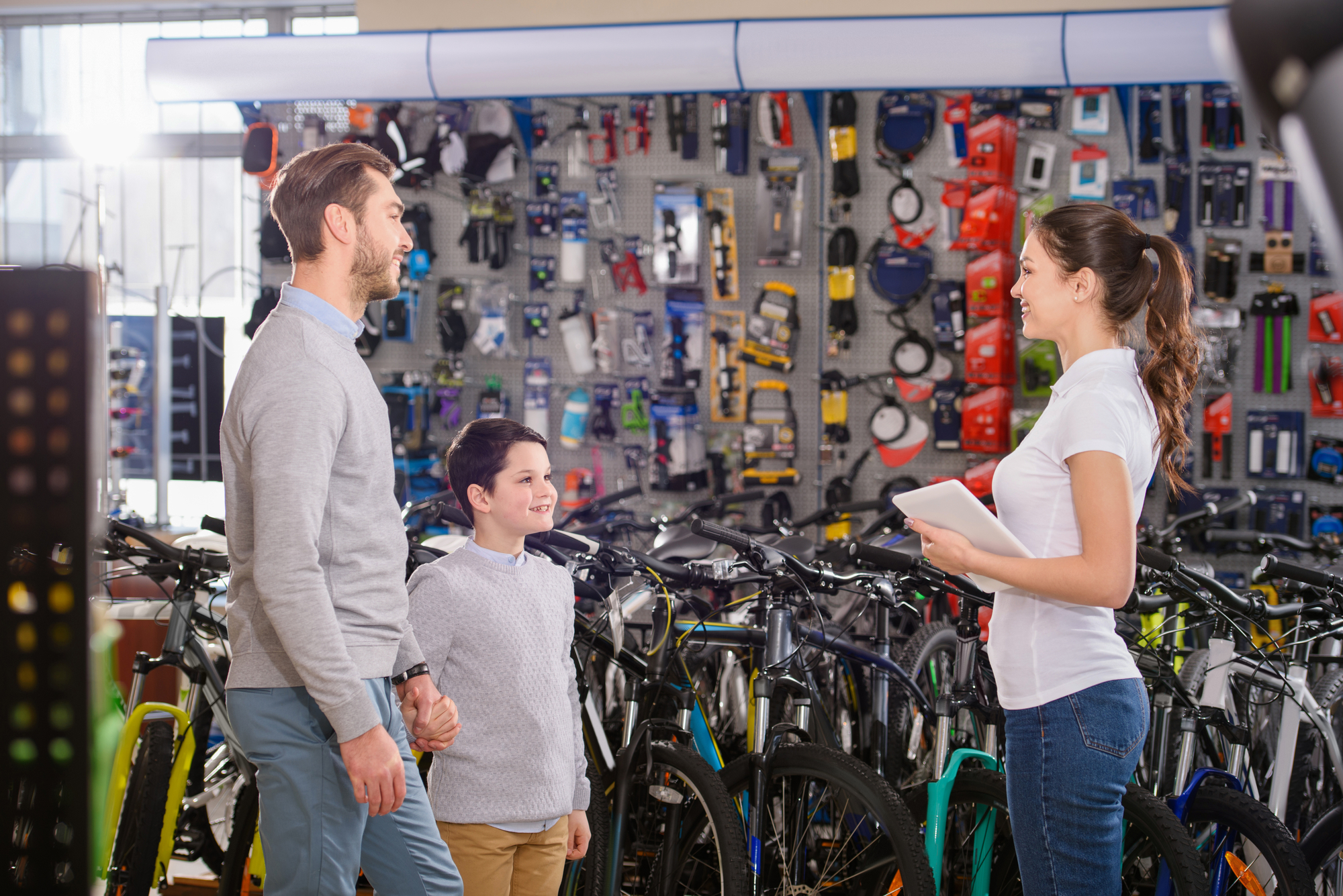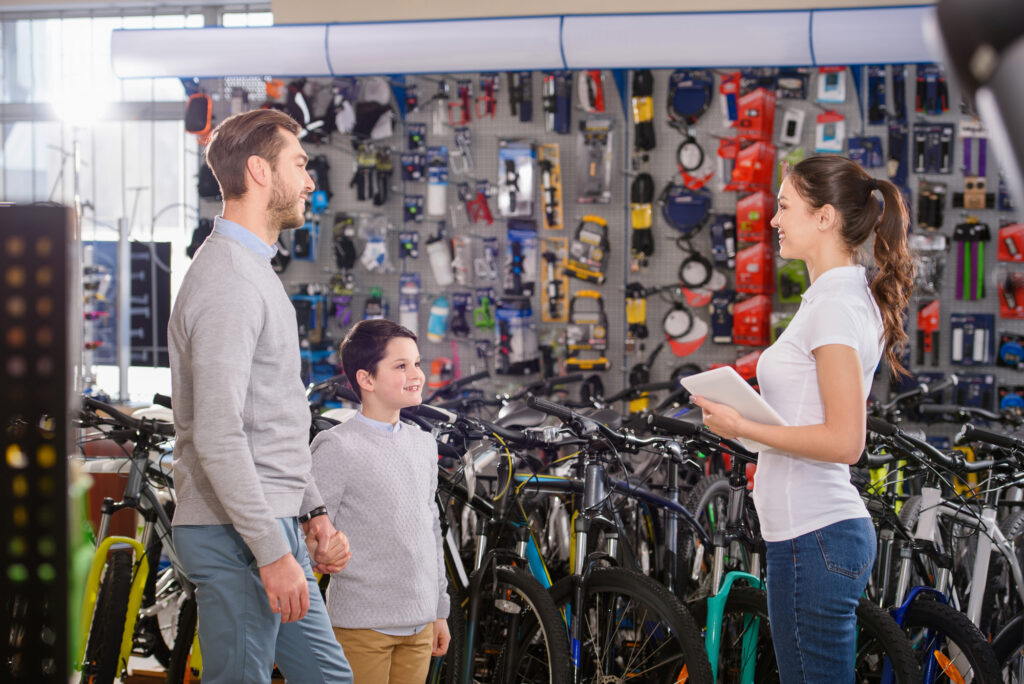 Picture Books About Goods and Services
Teaching children the difference between goods and services isn't really that hard. Even so, there are plenty of picture books that can be used to reinforce the concept. Don't expect the books to directly teach children about goods and services, though. Instead, as living books, they are excellent stories that can be used in discussions about goods and services.
Let me give you an example. In Curious George Goes to a Chocolate Factory, the mischievous monkey starts trouble in the chocolate factory. Luckily, he unwittingly saves the day. Of course, this book could be used to have a discussion about the character quality of keeping your hands to yourself. But it can also be used to discuss goods and services, too. There are plenty of examples of yummy goods (the candy) and service workers to solidify the difference between a good and a service.
You will find some obvious connection points in these books, but there might be a few instances where you have to think carefully. It's a great challenge for older kids to figure out how each book relates to the topic!
Goods and Services Picture Books
Curious George Goes To a Chocolate Factory
Curious George Goes To a Chocolate Factory by H.A. Rey – Curious George gets a tour of a chocolate factory and learns about the process of making chocolate from start to finish.
The Berenstain Bears Get the Gimmies
The Berenstain Bears Get the Gimmies by Stan and Jan Berenstain – Brother and Sister Bear learn about the pitfalls of consumerism and the importance of gratitude and contentment.
If You Give a Mouse a Cookie
If You Give a Mouse a Cookie by Laura Numeroff – See how one small request can lead to a chain of events that involves plenty of goods and services. Some other books in the same series are If You Give a Pig a Pancake and If You Give a Moose a Muffin.
The Cat in the Hat Comes Back
The Cat in the Hat Comes Back by Dr. Seuss – Watch the Cat in the Hat use a variety of goods and services to clean up a mess. This book teaches kids about problem-solving and the value of hard work.
A Chair for My Mother
A Chair for My Mother by Vera B. Williams – Follow a little girl and her family as they save money to buy a new chair after a fire destroys their belongings. It touches upon the concept of saving, working for money, and purchasing goods.
The Berenstain Bears Get the Job Done
The Berenstain Bears Get the Job Done by Mike Berenstain – The Berenstain Bears open a shop in their treehouse and learn about services in their community. It teaches children about the value of work and the various services people provide.
Ox-Cart Man
Ox-Cart Man by Donald Hall – Go on a journey as the Ox-Cart Man gathers up goods to sell in town. With the money he earns, he buys other goods and provisions that his family needs.
The Go-Around Dollar
The Go-Around Dollar by Barbara Johnston Adams – Go along as a dollar bill changes hands and travels through different transactions. Explore the idea of how money circulates in an economy and how people exchange goods and services using currency.
How a House Is Built
How a House Is Built by Gail Gibbons – See the many people who take part in building a house (services) as well as the materials needed to build it (goods).
The Goat in the Rug
The Goat in the Rug by Charles L. Blood – Follows the tale of a girl and her goat as she weaves the goat's hair into a rug. Children will see that making goods can be a long process that requires hard work.
Pancakes, Pancakes!
Pancakes, Pancakes! by Eric Carle – Before Jack can eat pancakes, he must gather all of the necessary ingredients. Boy, does it take him a while! This book does a good job of illustrating the factors of production.
Charlie Needs a Cloak
Charlie Needs a Cloak by Tomie dePaola – Go on an adventure to see how Charlie and his sheep create a much-need cloak for the winter.
It's not that hard to develop economic understanding!
By developing a basic understanding of economics, kids can become savvy consumers and learn the importance of making informed choices with their money – how to earn it, how to save it, how to spend it, and how to be generous with it. This is the first in a series of posts about economics picture books. In this post, we'll be exploring goods and services in the economy.
Other posts you may like:
Products about literature you may enjoy: