Macroinvertebrate Nature Study for Homeschoolers
Have you heard of macroinvertebrates? That's a mighty big scientific word to describe small animals without backbones that are visible to the naked eye. While the group of macroinvertebrates is huge, the word is often associated with animals in freshwater ecosystems. This macroinvertebrate nature study will help you learn more about them.
Some common types of freshwater macroinvertebrates include dragonflies, damselflies, mayflies, stoneflies, caddisflies, and crayfish. They are an important food source for many other animals that live in and around freshwater habitats such as fish, birds, and frogs.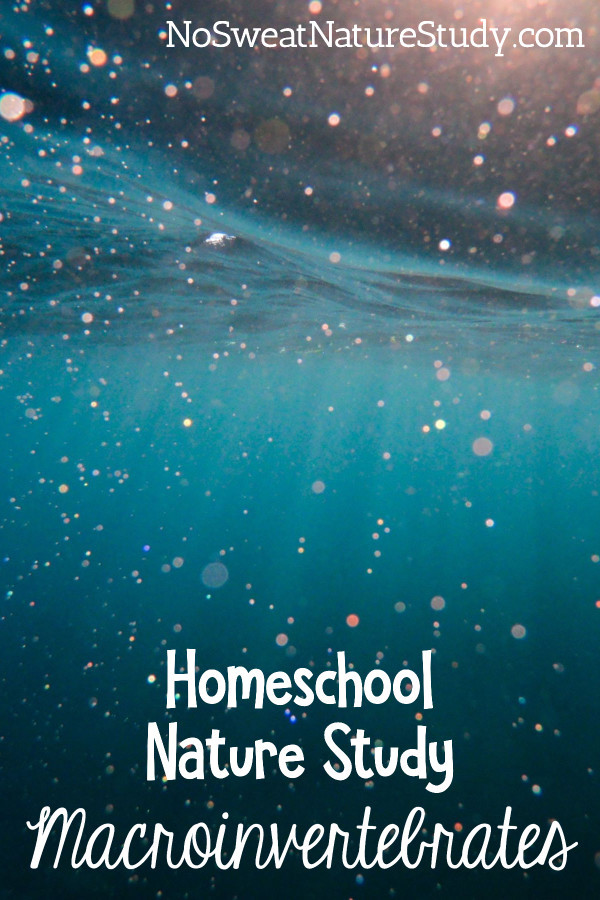 This post contains affiliate links.
Macroinvertebrate Nature Study
Macroinvertebrates come in many different shapes, sizes, and even animal groups, but they all have two things in common. They are invertebrates without backbones and they can be seen without the help of a microscope.
As already mentioned, when most people think of the word "macroinvertebrates", they think of animals that live in freshwater habitats like ponds, creeks, rivers, and lakes. If we were to get technical about the definition, though, there are a lot of invertebrates that we can see with our eyes that don't live in or around freshwater habitats. Spiders, beetles, and worms are a few examples.
Macroinvertebrate Nature Walk Challenge
Download your free Macroinvertebrate Nature Walk Challenge below. It will be instantly delivered to your email inbox and you'll be ready to grab a nature journal and a pencil for an exciting nature walk!
Macroinvertebrate Nature Study Video Class
In the No Sweat Nature Study LIVE class about macroinvertebrates, we'll turn our attention to the most commonly used definition of macroinvertebrate. That means we'll discuss annelids, arachnids, arthropods, crustaceans, insects, and mollusks that live in and around freshwater habitats. You can expect to create a beautiful chart of the amazing macroinvertebrate groups, too!

Register for the FREE Spider Class
Please register to join the extra-special free trial No Sweat Nature Study video class on August 29, 2023 at 2 pm ET. Registration is fast and easy!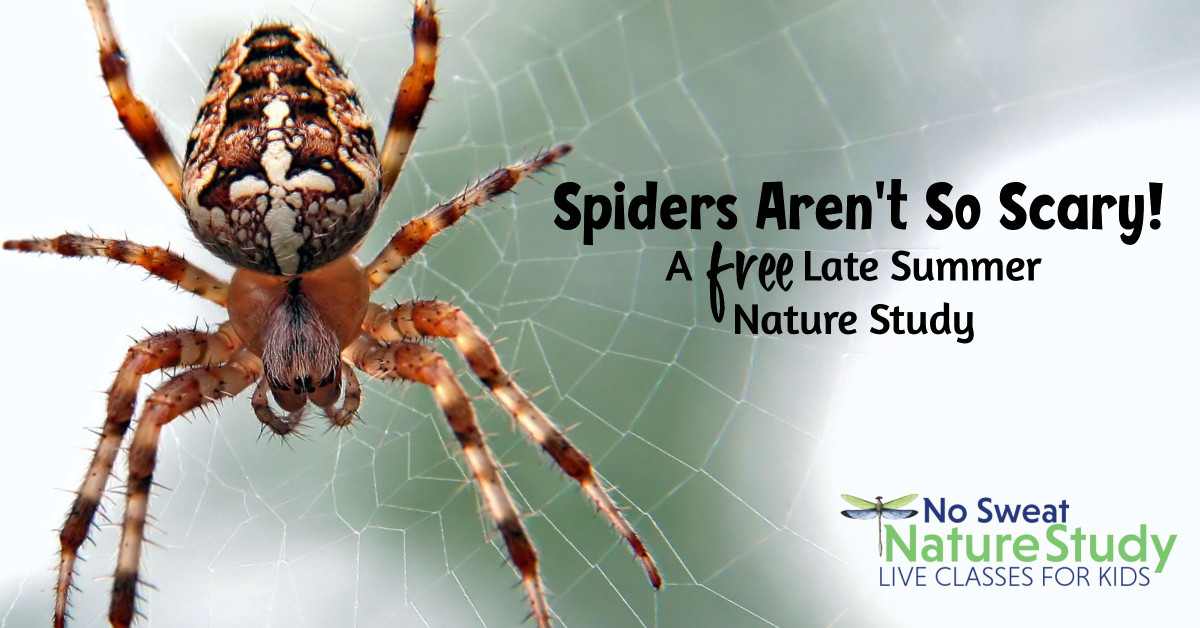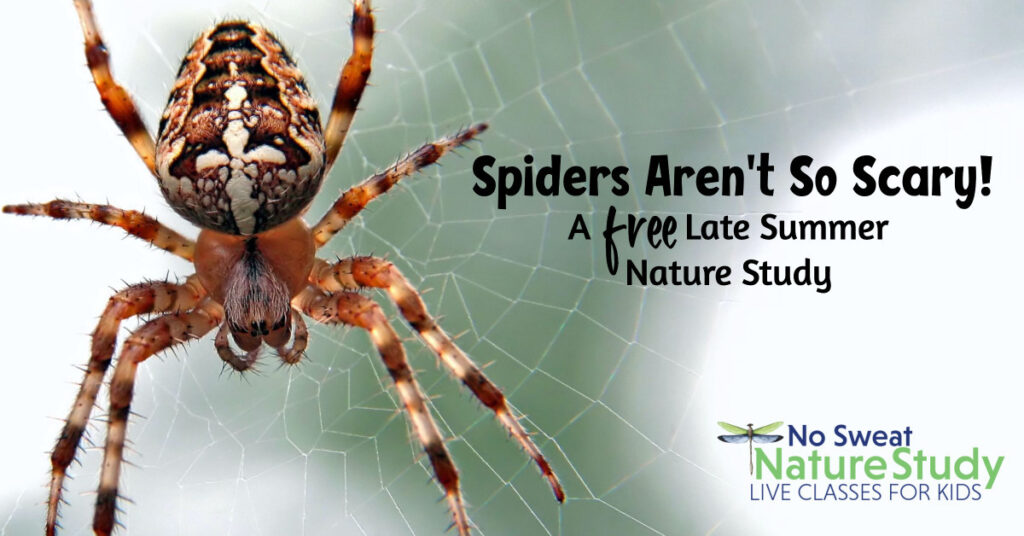 Nature Walk Curriculum
The best way to learn more about macroinvertebrate nature study is to join the No Sweat Nature Study Membership. If you're not ready for membership yet, any of these curriculum guides can help you explore similar topics.
How do animals protect themselves from predators who would love to eat them? You won't believe how many interesting Defense Mechanisms animals have to keep them alive and well! From sharp teeth to chemical warfare and everything in between, you'll be amazed at the unique tools animals possess.
Don't be afraid! Spiders aren't really that scary once you get to know them. In fact, after visiting with them on nature walks, you're likely to gain an exciting interest in their behavior and beauty. Come on along and learn about Spectacular Spiders!
Links and Resources
Use any of the field guides to help you explore a local pond or creek!
Please leave a rating or a review on your podcast app! It helps the podcast to show up for more people…which means more families can enjoy science through the wonderful lens of nature study! Thank you!
Would you like to record a voicemail to answer this season's nature study question?
At the end of each No Sweat Nature Study Podcast episode, Mrs. Cindy includes messages from a few of her friends. You have the opportunity to record a message that she might use on an upcoming episode!
All children must have their parent's permission before leaving a recording. Parents are welcome to record an answer, too!
Each season, there will be a different question to answer. You can see this season's question below. Think about your answer first and then follow these simple directions:
Click the button that says "start recording".
Tell me your first name. (If you want to tell your age and/or where you live, feel free to do that, too.)
You will have 60 seconds to answer the question, but try to be concise.
Push the play button to listen to your recording before sending it to be sure it is recorded properly. If not, simply record it again.