Planet Nature Study in the Winter Sky
Winter is a great time to enjoy planet nature study! No one has to stay up late to observe the night sky when darkness comes early. Not to mention, a few of the planets in our solar system reflect the sun's light so brightly that we can easily see them without the help of a telescope.
How many planets are there in our solar system? Are you on Team 8 or Team 9? Growing up, I always learned there are nine planets – Mercury, Venus, Earth, Mars, Jupiter, Saturn, Uranus, Neptune, and Pluto. These days, scientists tell us that Pluto is actually considered a dwarf planet and doesn't deserve a place on the team anymore.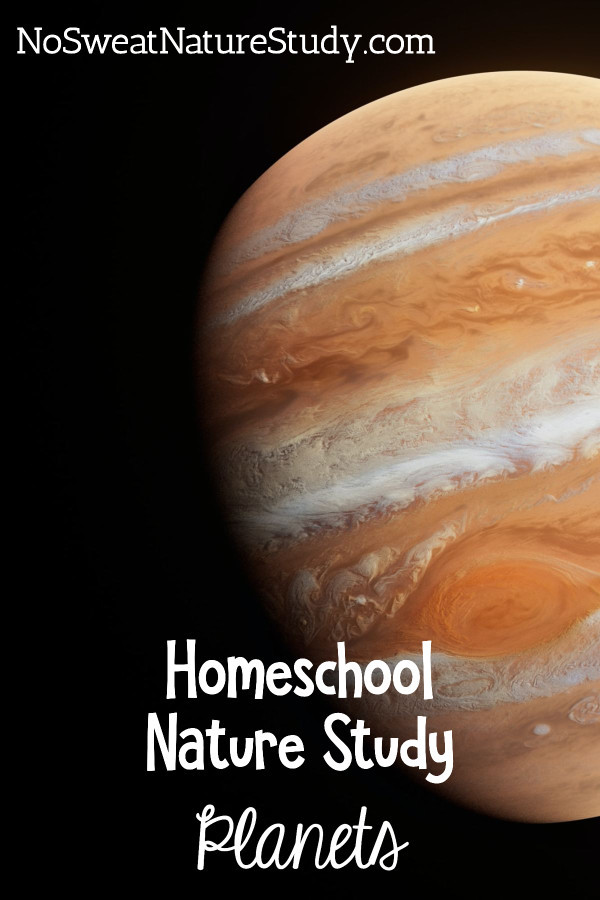 This post contains affiliate links.
Planets Nature Study
Whether you stand firmly that there are eight or nine planets in our solar system, you are welcome here. We can't see Pluto with our naked eye anyway and those are the planets we're focused on in this lesson. Did you know you can see some of the planets by just looking into the night sky? It's true!
Mercury, Venus, Mars, Jupiter, and Saturn can all be seen in the night sky at different points of the year. Right now, it's winter in North America. All of the planets can be seen at some point in the night, but it's easiest to view Venus, Mars, Jupiter, and Saturn in the early evening sky. Mercury is more of an early riser in the pre-dawn hours.
Don't expect to look into the night sky and clearly see any of the planets. Instead, you'll be able to see bright lights that kind of look like stars, but the lights remain steady. The light we see comes from the sun! As the planets reflect the sun, we are able to see them in the night sky.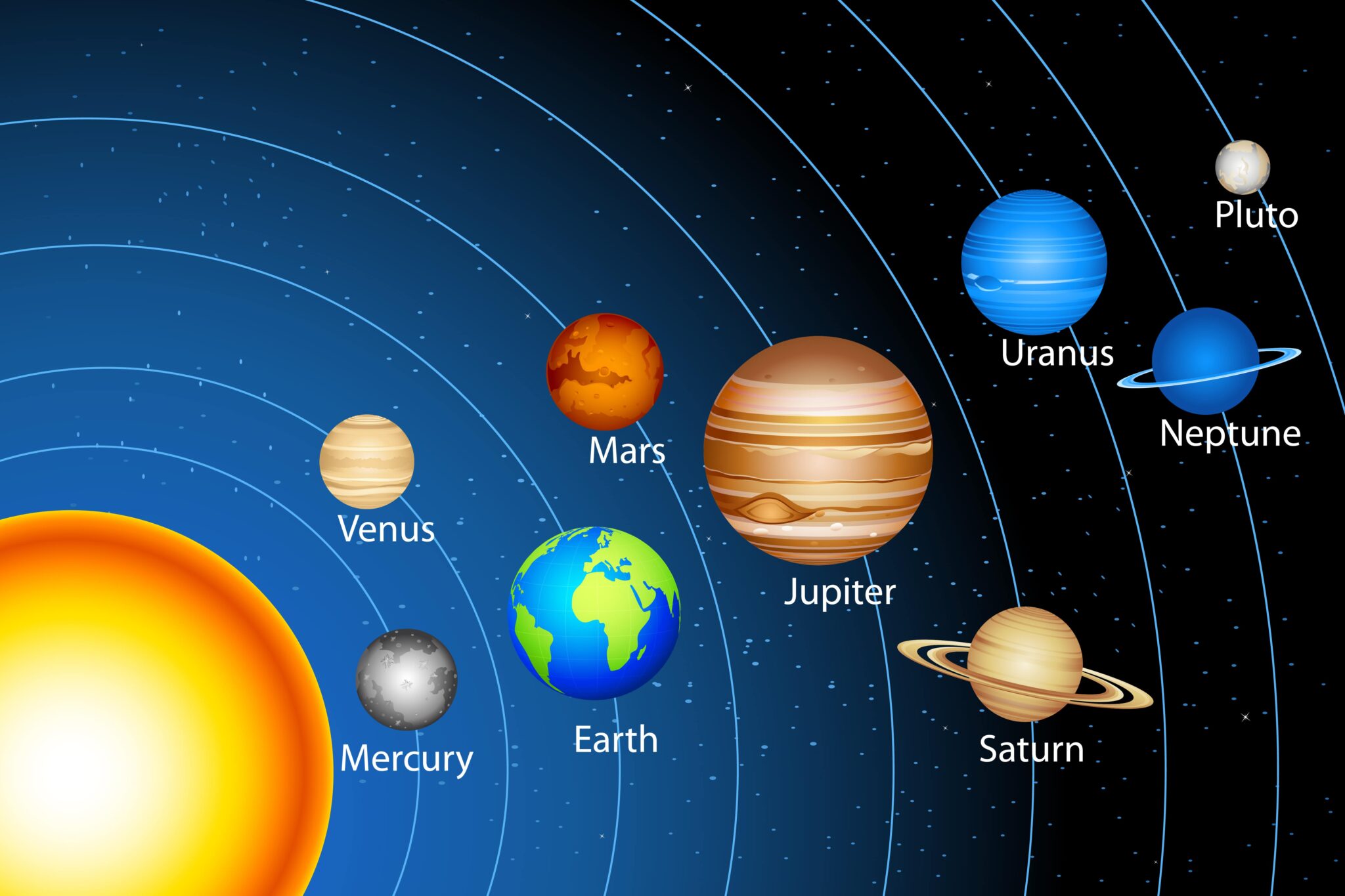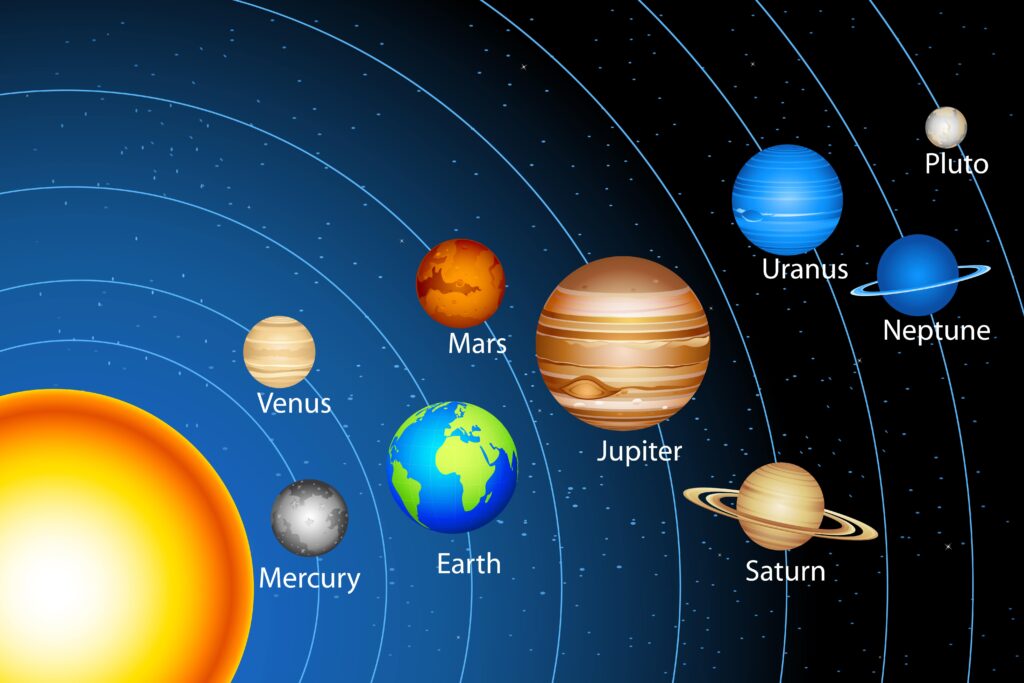 Planets Nature Walk Challenge
Listen to the podcast episode (above) to learn some tidbits of information about each of the planets, not just those visible from Earth. Plus, hear about a simple nature walk that you can do on the next clear evening.
To be ready for the nature walk, grab your nature journal and some markers. It will also be helpful to download the SkyView Lite app to a smartphone. It's a free app that you'll use over and over again to enjoy finding things in the night sky.
Winter Night Sky Nature Study Video Class
It's not often that a guest science teacher visits No Sweat Nature Study LIVE. But, Mrs. Cindy is excited to welcome Chris Hall of Always Learning Education to teach us more about the planets and other amazing objects in the night sky. He is an astronomy expert that is sure to open our eyes to so many exciting things to observe this winter.
During the class, expect to take a tour of the observable planets, of course, but also learn about winter constellations spiraling out from Orion's Belt and ending at the Seven Sisters, guarded by Taurus, the Bull. Along the way, meet two dogs, two twins, a rabbit, and a charioteer! Be prepared to sketch some constellations and patterns of stars (asterisms) in order to have a night sky map!

Nature Walk Curriculum
Nighttime nature study is more fun than you might think! Whether you actually want to go outside at night or not, there are several resources to help your family study things of the night.
Space Observations, part of the No Sweat Nature Study DIGITAL series, uses eight multi-media lessons to teach 1st-8th graders even more information about observable things in the night sky.
You can't talk about nature study at night without including nocturnal animals! For a quick, 8-lesson study of these amazing animals, use Nocturnal Animals from the No Sweat Nature Study DIGITAL series. Or, for deeper study and plenty of nature walk challenges, focus on owls, moths, bats, and lightning bugs in Flying Creatures of the Night from the NaturExplorers series.
Links and Resources
Stars, planets, and other things in the night sky can sometimes seem difficult to study because, obviously, we can't observe them up close or experience them with all our senses. That's why I especially like using field guides. Any of these will be extremely helpful.
Please leave a rating or a review on your podcast app! It helps the podcast to show up for more people…which means more families can enjoy science through the wonderful lens of nature study! Thank you!
Would you like to record a voicemail to answer this season's nature study question?
At the end of each No Sweat Nature Study Podcast episode, Mrs. Cindy includes messages from a few of her friends. You have the opportunity to record a message that she might use on an upcoming episode!
All children must have their parent's permission before leaving a recording. Parents are welcome to record an answer, too!
Each season, there will be a different question to answer. You can see this season's question below. Think about your answer first and then follow these simple directions:
Click the button that says "start recording".
Tell me your first name. (If you want to tell your age and/or where you live, feel free to do that, too.)
You will have 60 seconds to answer the question, but try to be concise.
Push the play button to listen to your recording before sending it to be sure it is recorded properly. If not, simply record it again.