The harvest moon is one of the big, beautiful full moons of the autumn season. Children will love learning how it got its name and why it looks the way it does in this homeschool nature study!
The moon has fascinated folks since the beginning of time. It's such a beautiful, yet mysterious object that loyally hangs around in the night sky. In this episode of the No Sweat Nature Study Podcast, some of the mysteries are solved with special attention to the unique fall moon called the harvest moon.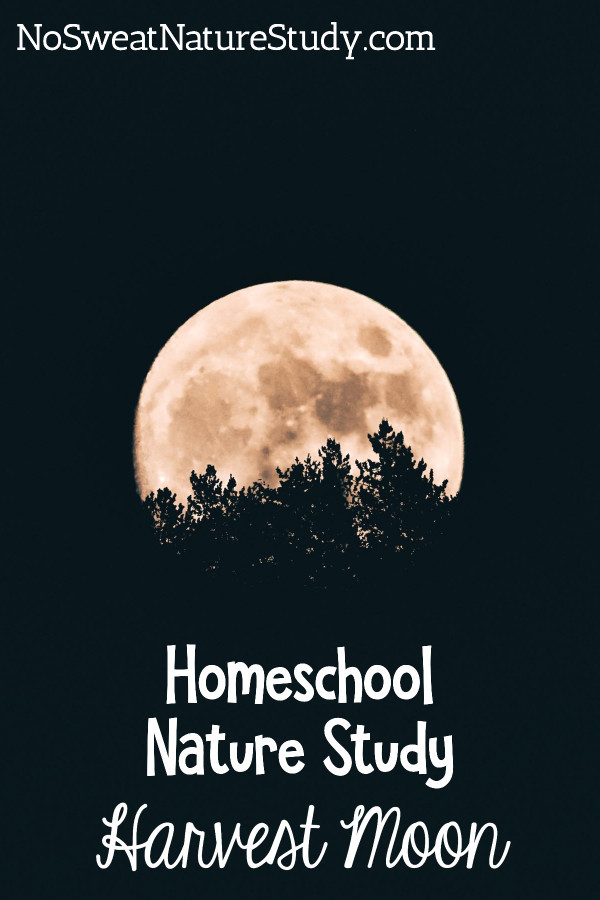 This post contains affiliate links.
Harvest Moon Nature Study
Learning about the moon is a must for any good study of astronomy. It's a fascinating topic that will leave children (and adults) in as much awe after the study as there was before the study. While we certainly know a lot about the moon, it still seems almost unbelievable and magical to consider how it stays in Earth's orbit month after month, year after year.
How it reflects wonderful light from the sun to give us a light in the night sky makes sense enough, but again, it seems magnificently magical. Add to these explainable mysteries the big, oddly colored moons of the autumn season and you have some exciting learning anytime the moon is the topic of study!
In this podcast episode, learn about the 29.5-day moon cycle and all of its waxing and waning phases. Of course, no moon study is complete without touching on the reflective light we see from the sun as the moon and earth make their regular orbits. And, of course, the oddly beautiful harvest moon is explained with details about the origins of its name.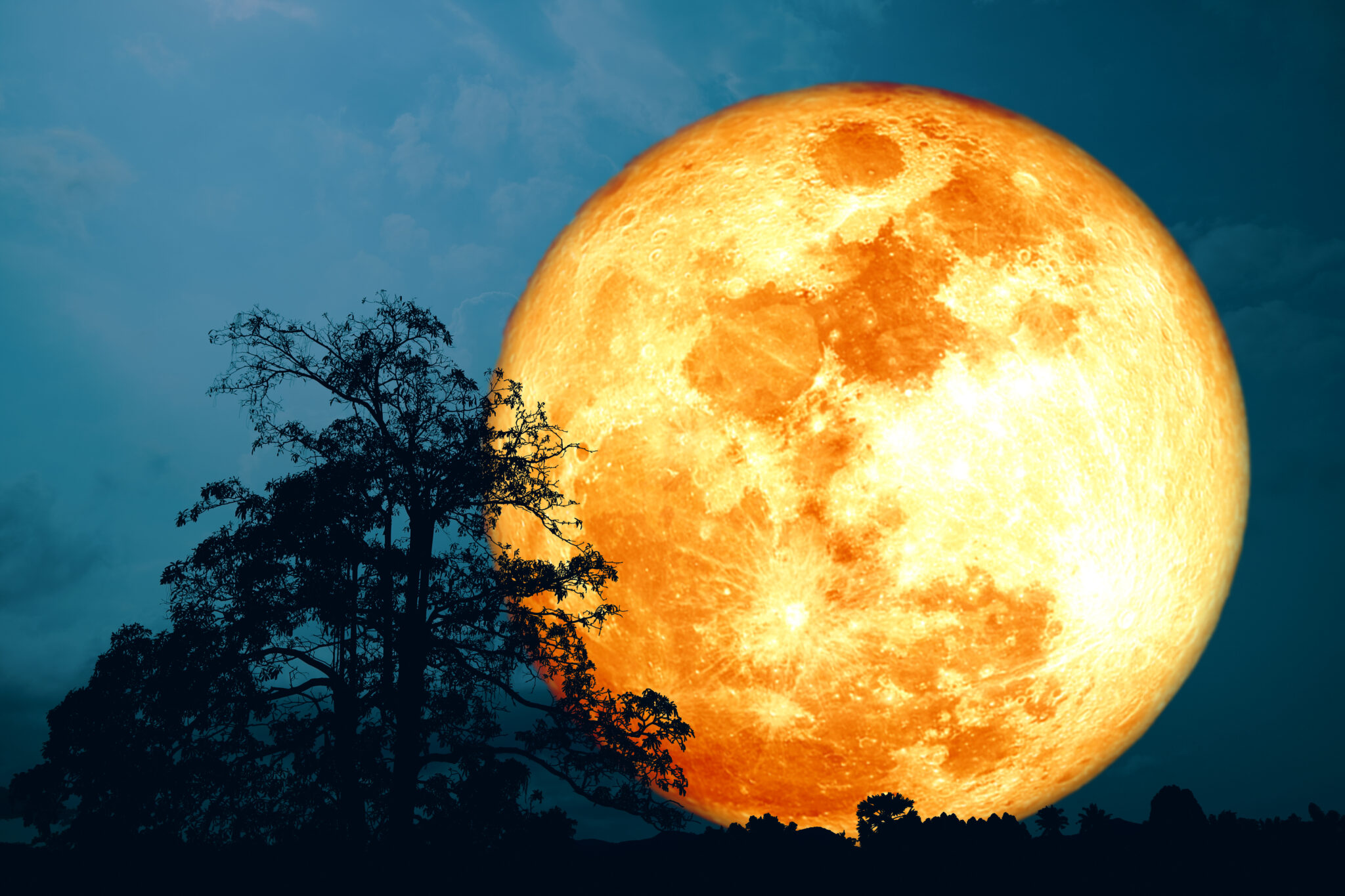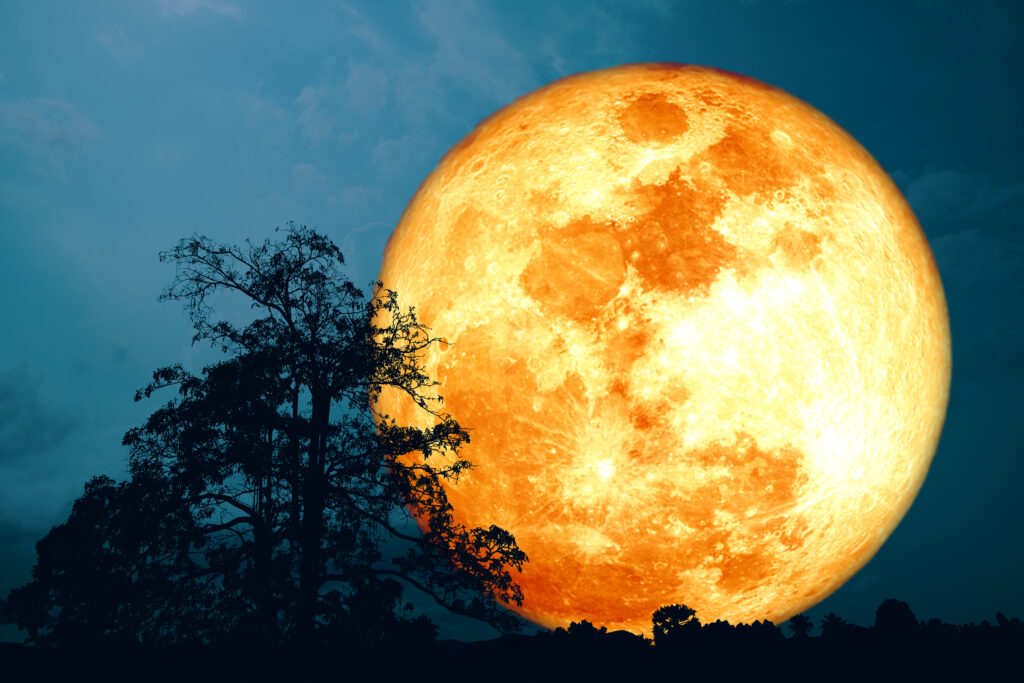 Harvest Moon Nature Walk Challenge
Be prepared for the podcast nature walk challenge by gathering a few supplies ahead of time:
nature journal or blank, white paper
watercolors or acrylic paints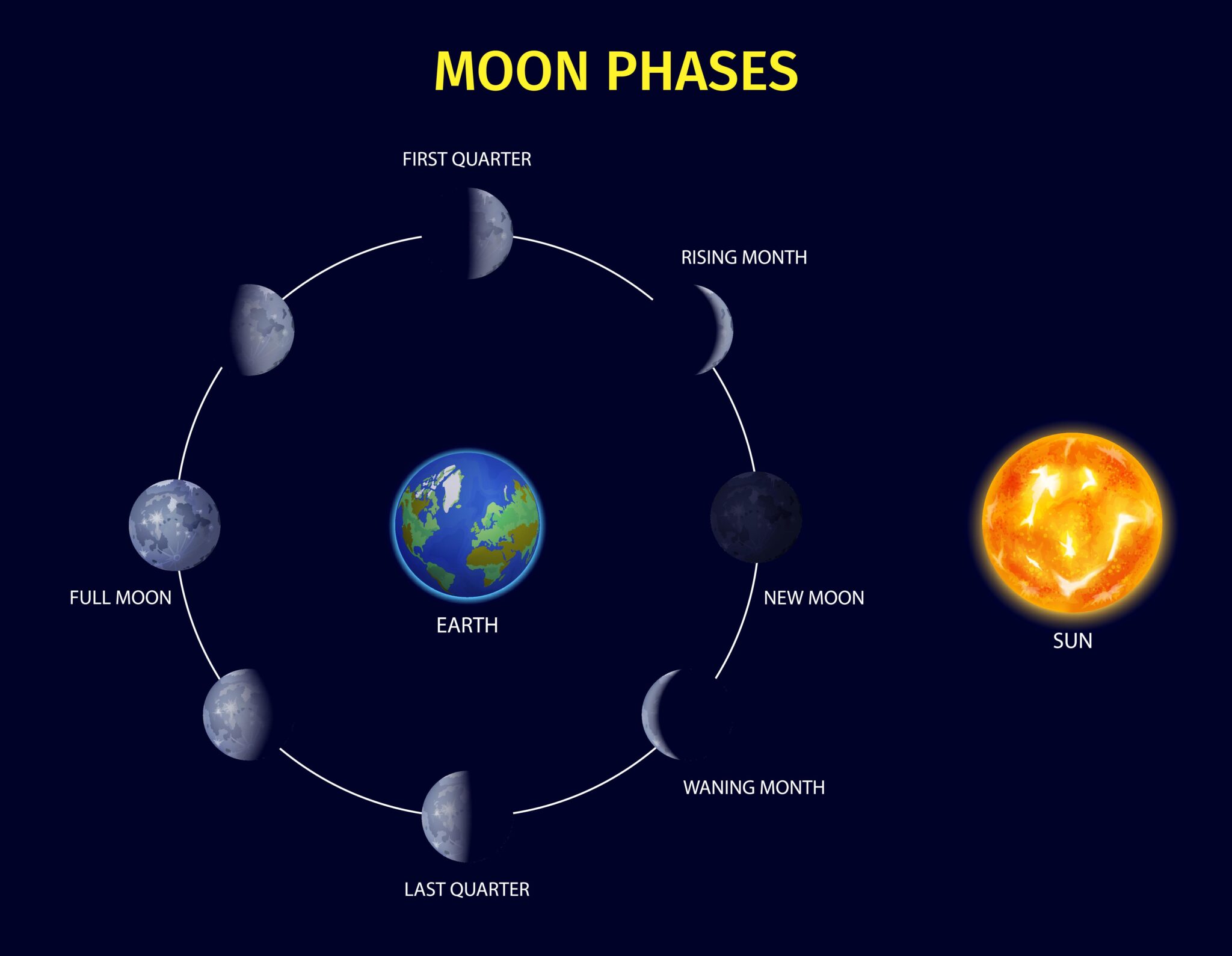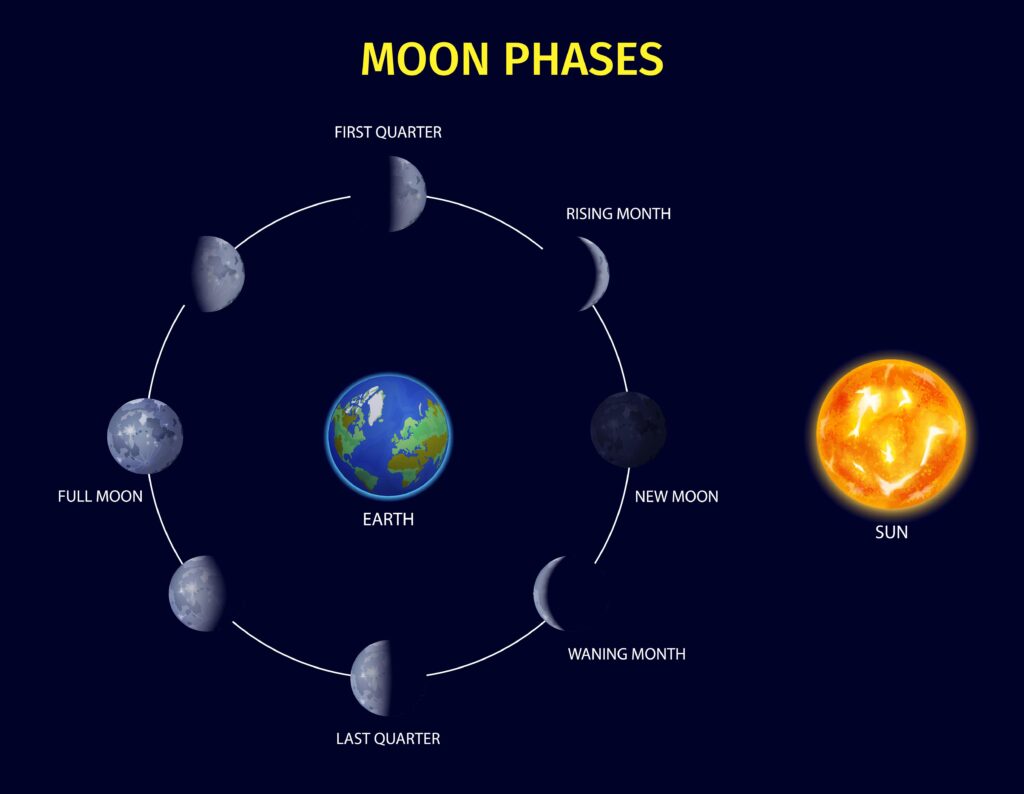 Harvest Moon Video Class
In the companion No Sweat Nature Study LIVE class, enjoy a 45-minute video lesson with Mrs. Cindy to dive much deeper into a harvest moon study. You'll create a moon phase nature journal page as you learn more about the Autumnal equinox and the harvest moon. Discover the reasons behind the names for the big, beautiful moons of autumn, and even some of the effects the moon has on nature, too!
Moon Music Study
Mrs. Gena Mayo of Music in Your Homeschool has created a special music lesson about the moon that she would like to share with you, too! Her lesson includes exciting music inspired by the moon that will add a wonderful layer to your learning.
Nighttime Nature Study Curriculum
Nighttime nature study is full of possibilities! Learn more about the amazing objects in the night sky by using the 8-week Space Observations study. Or, turn your focus toward creatures of the night by using the 8-week Nocturnal Animals study or the more in-depth Flying Creatures of the Night NaturExplorers guide.
Links and Resources
The supplies below can help you make the most of this episode's moon study. Please scroll down to download the free Podcast Plus+ Packet. It includes specific suggested readings from the Handbook of Nature Study for you.
Please leave a rating or a review on your podcast app! It helps the podcast to show up for more people…which means more families can enjoy science through the wonderful lens of nature study! Thank you!
Would you like to record a voicemail to answer this season's nature study question?
At the end of each No Sweat Nature Study Podcast episode, Mrs. Cindy includes messages from a few of her friends. You have the opportunity to record a message that she might use on an upcoming episode!
All children must have their parent's permission before leaving a recording. Parents are welcome to record an answer, too!
Each season, there will be a different question to answer. You can see this season's question below. Think about your answer first and then follow these simple directions:
Click the button that says "start recording".
Tell me your first name. (If you want to tell your age and/or where you live, feel free to do that, too.)
You will have 60 seconds to answer the question, but try to be concise.
Push the play button to listen to your recording before sending it to be sure it is recorded properly. If not, simply record it again.