Salamander Nature Study for Kids
Salamanders are elusive creatures that can make salamander nature study both difficult and exciting. The two times I've come upon them in the wild were certainly exciting and quite memorable for me. In this podcast episode, you'll hear about those two experiences!
Salamanders are amphibians, which puts them in the same class as frogs and toads in the animal kingdom. The amphibian life cycle is amazing because part of it is spent in water and part of it on land. The transformation from aquatic eggs and larvae into terrestrial adults is captivating to learn about. (I should mention that some species remain aquatic through adulthood.)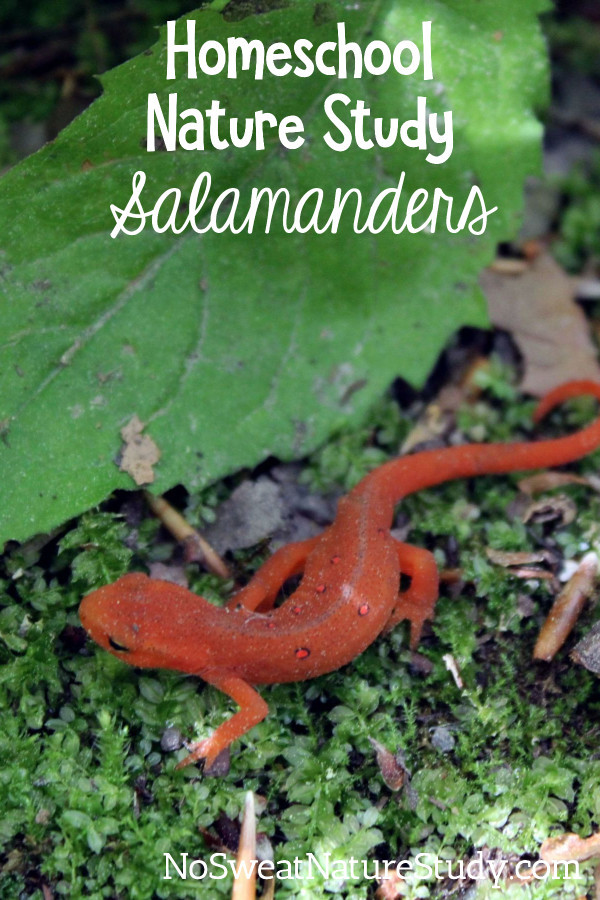 This post contains affiliate links.
Salamanders Nature Study
Salamanders are sometimes confused with lizards because they both slink along low to the ground on snake-like bodies with four legs. However, lizards are in a completely different class of animals called reptiles. There are a few similarities between reptiles and amphibians, like backbones, cold-blooded bodies, and egg-laying (for at least most of them).
One of the easiest to see differences between an adult reptile and an adult amphibian is the skin covering. Reptiles have dry, scaly skin, while amphibians have smooth skin that must remain moist. Why does it have to be moist? Adult salamanders and other amphibians absorb through their skin at least some of the oxygen they need to breathe. This can only happen if the skin is wet enough. (Listen in the podcast for the name of this special type of skin breathing!)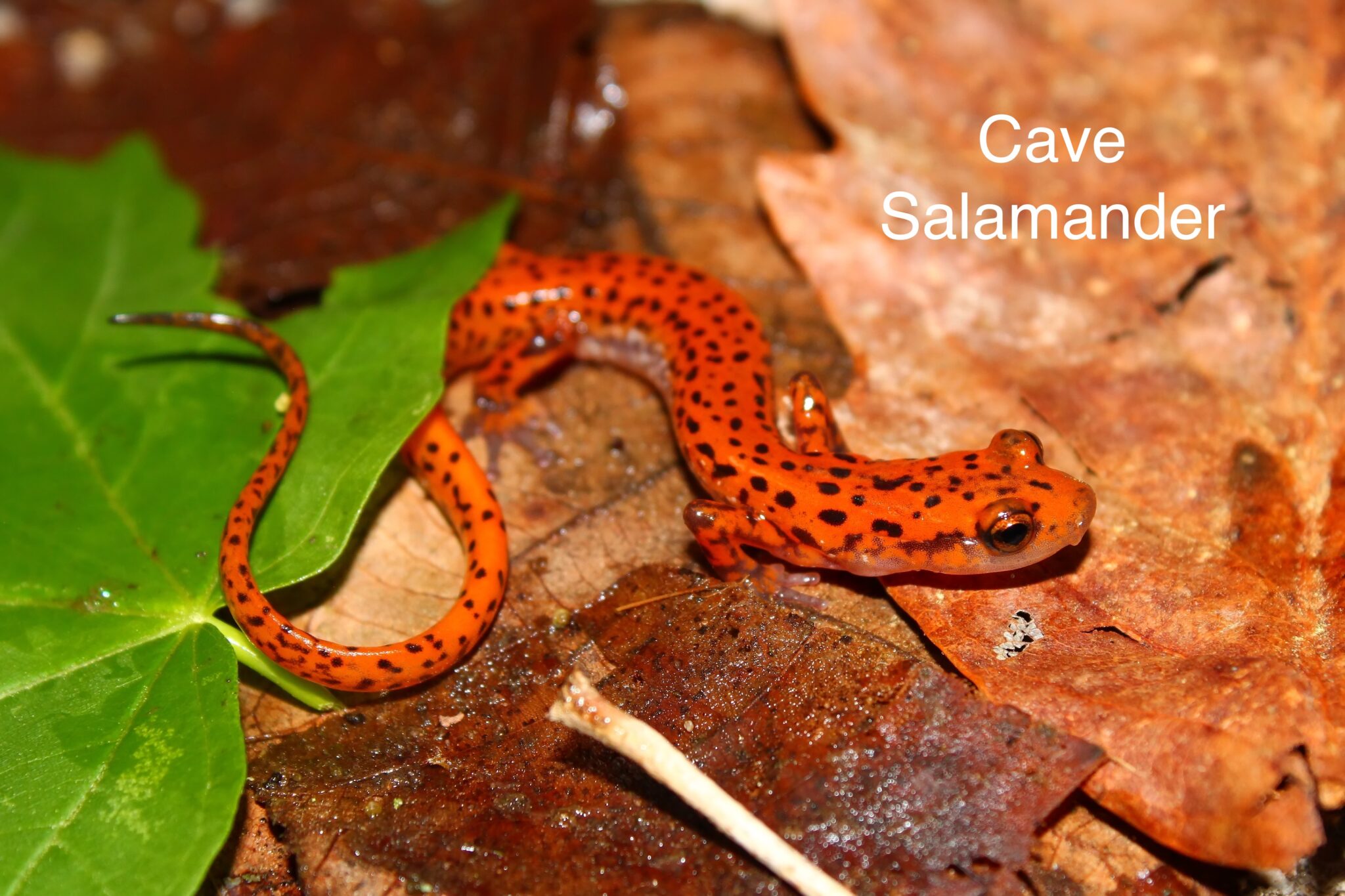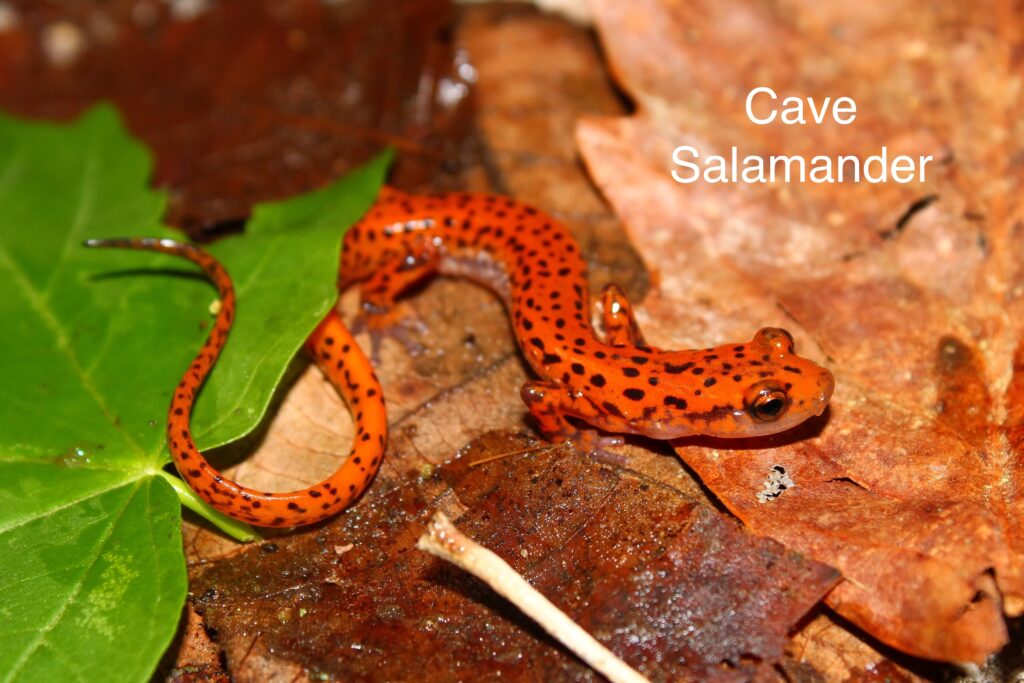 Salamanders Nature Walk Challenge
Download your free Salamander Nature Walk Challenge below. It will be instantly delivered to your email inbox and you'll be ready to grab a nature journal and some brightly colored pencils or oil pastels for an exciting nature walk (or indoor study)!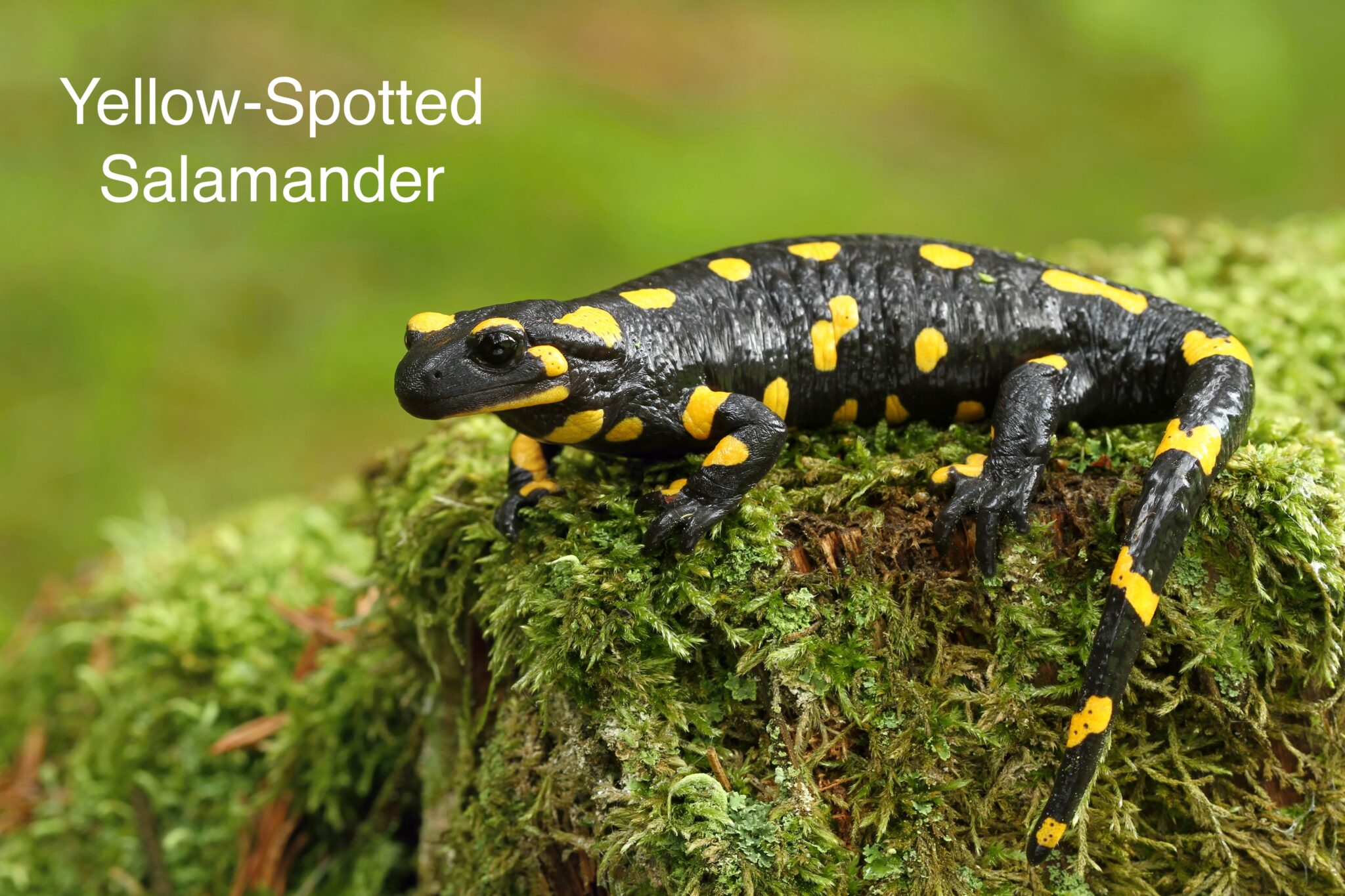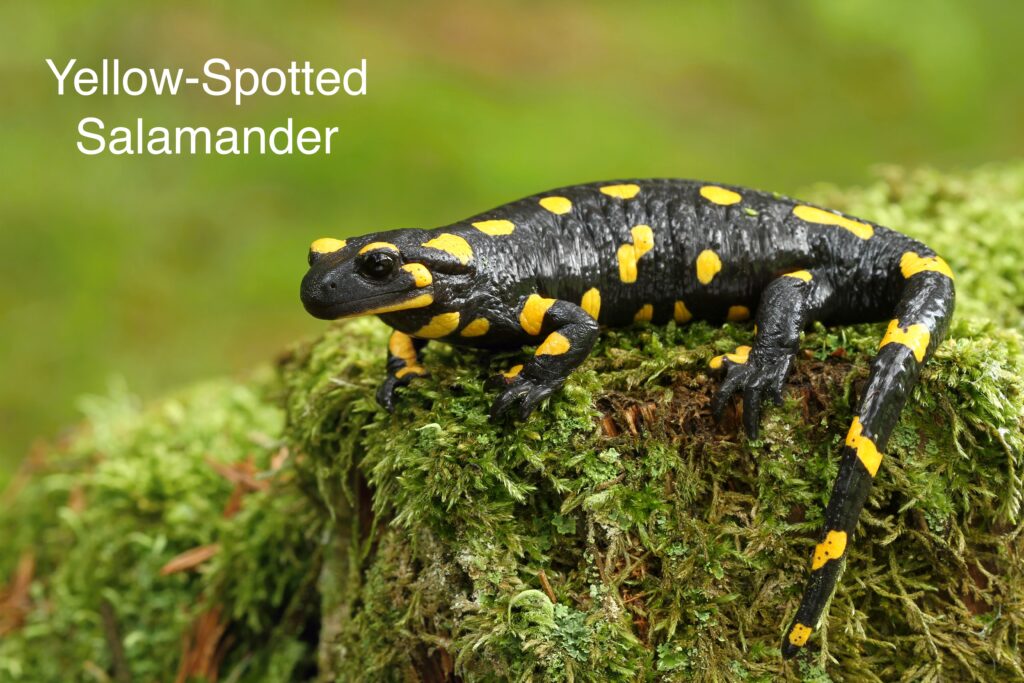 Salamanders Nature Study Video Class
In the correlating video class about salamanders, you can learn so much more about aquatic and terrestrial salamanders, as well as their water-loving cousins, newts. Of course, you'll sketch one of each as you compare their similarities and differences. Discover why they are amphibians and see their natural habitats, too.
You'll definitely have some artistic liberty while nature journaling in this fun science class because many salamanders are known for bright, beautiful colors and patterns. I can't wait to see the vibrant nature journal pages you create!

Nature Walk Curriculum
The best way to learn more about amphibians and their typical habitats is to join our No Sweat Nature Study Live Classes. If you're not ready for membership yet, any of these curriculum guides can help you explore similar topics.
Learn about various types of Habitats in eight multi-media lessons that will take you through the key points that make a habitat a complete and healthy place for animals to thrive.
Ponds are great places to find amphibians in nature. In Peaceful Ponds, you'll learn about several plants and animals that can be found in and around a pond habitat.
Frogs and Toads are amphibians, too. Learning about them is a great continuation after the salamander study.
Free Learning Event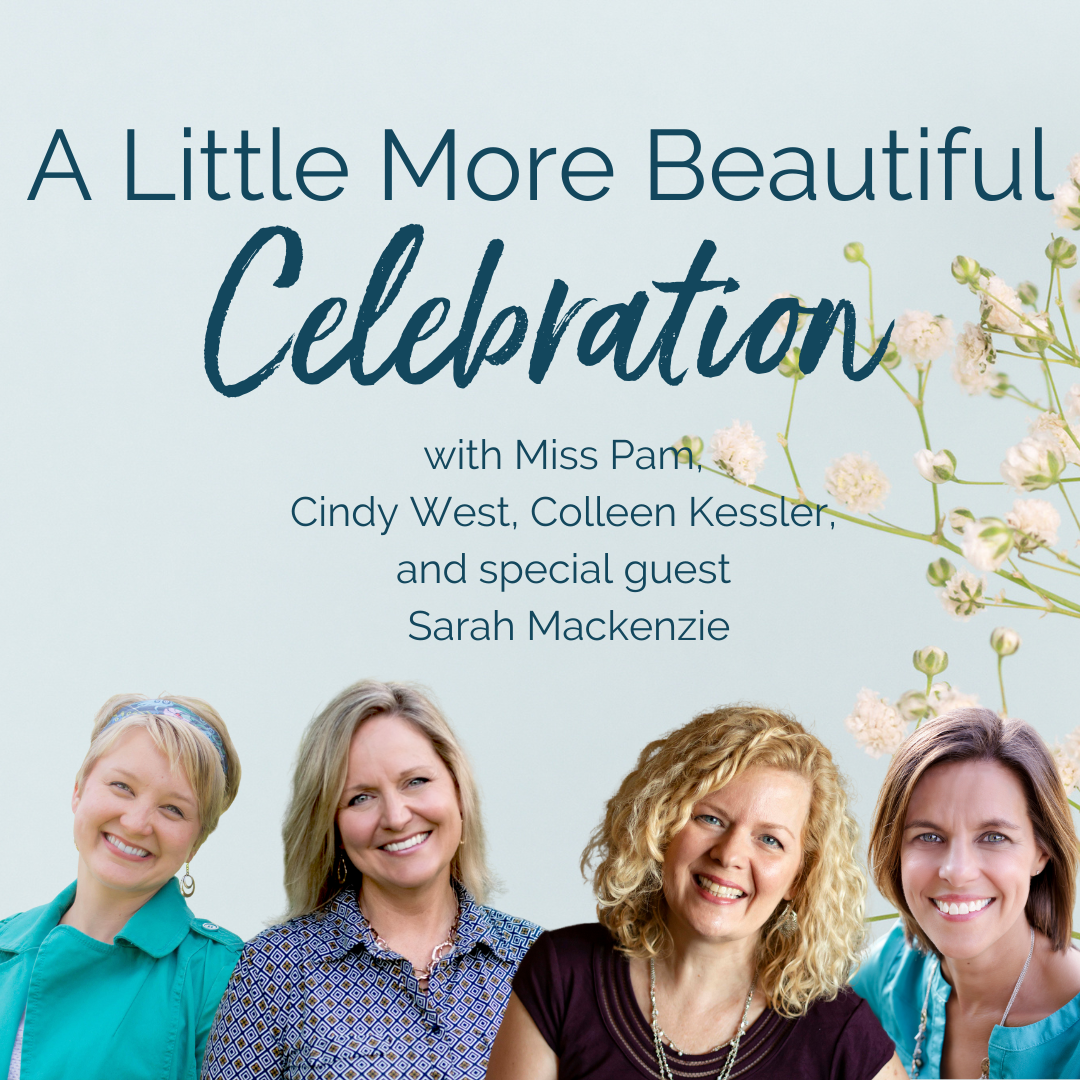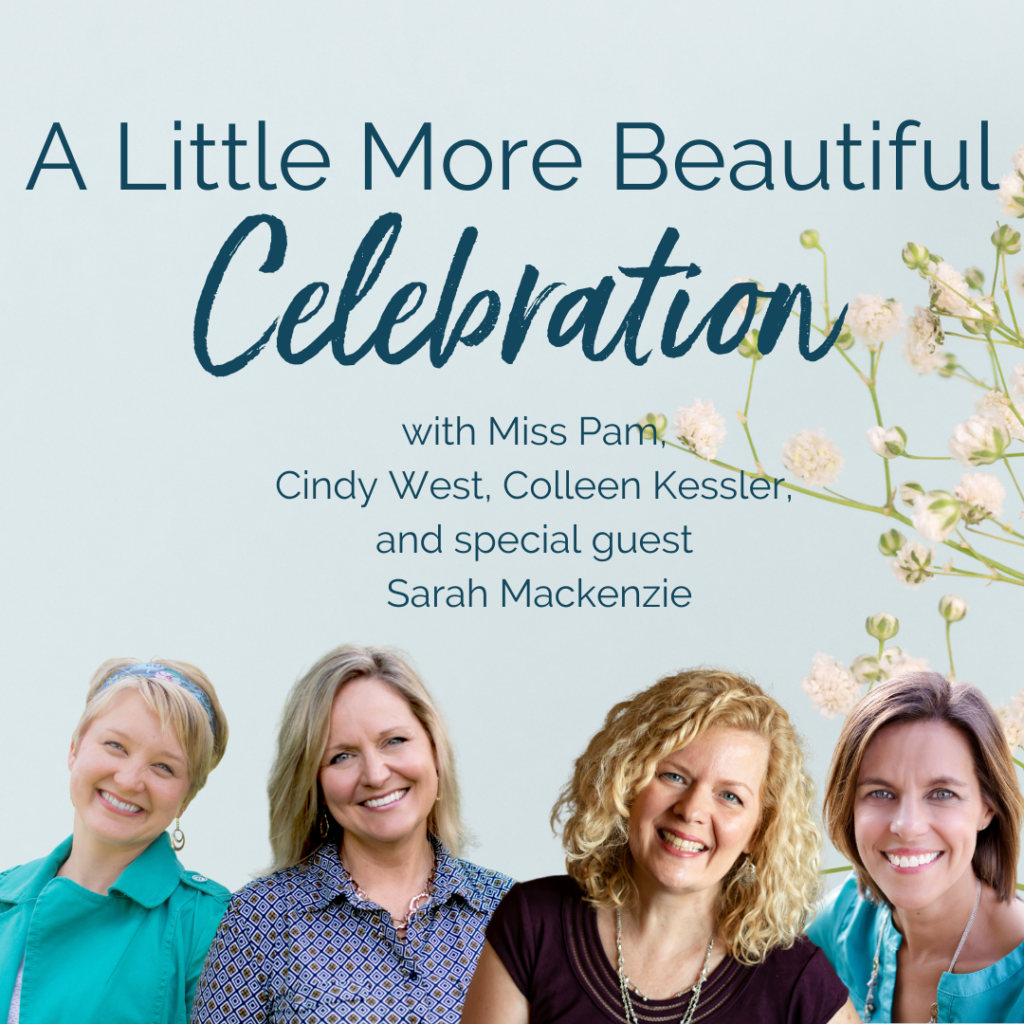 Join the special FREE LEARNING EVENT to celebrate the release of A Little More Beautiful: The Story of a Garden with Mrs. Cindy West, Mrs. Pam Barnhill, Mrs. Colleen Kessler, and the author, Mrs. Sarah Mackenzie!
Links and Resources
Please leave a rating or a review on your podcast app! It helps the podcast to show up for more people…which means more families can enjoy science through the wonderful lens of nature study! Thank you!
Would you like to record a voicemail to answer this season's nature study question?
At the end of each No Sweat Nature Study Podcast episode, Mrs. Cindy includes messages from a few of her friends. You have the opportunity to record a message that she might use on an upcoming episode!
All children must have their parent's permission before leaving a recording. Parents are welcome to record an answer, too!
Each season, there will be a different question to answer. You can see this season's question below. Think about your answer first and then follow these simple directions:
Click the button that says "start recording".
Tell me your first name. (If you want to tell your age and/or where you live, feel free to do that, too.)
You will have 60 seconds to answer the question, but try to be concise.
Push the play button to listen to your recording before sending it to be sure it is recorded properly. If not, simply record it again.