82 Unique Gifts for Bookworms
If you know a child or teen who loves books, this list of gifts for bookworms is just what you're looking for! Whether you want book suggestions or unique gift ideas, you will find something to excite the readers in your life.
Gifts for Bookworms
One of my children was (and still is) an extreme book lover. She actually helped me craft this list for you! It includes some of our family favorites, some of her personal favorites, and a few things that she put on her own wishlist for the upcoming Christmas season. I hope you find something fun for the child or teen on your list!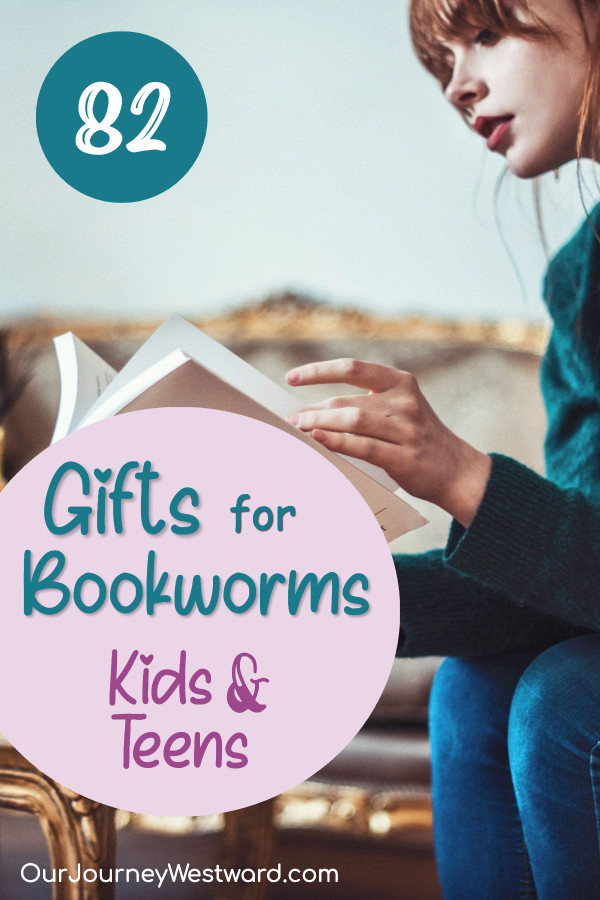 This post contains affiliate links.
Classic Books for Kids and Teens
When you think of buying gifts for bookworms, you probably automatically think of books. Every book lover enjoys receiving a new book! These are some of our family's favorite classic books. The books in the top half of the list are better for younger children, while the ones in the bottom half are meant for older children and teens. You really can't go wrong with any of these titles!
Popular Book Series for Kids and Teens
We love a good book series! Reading from a series is a great way to settle in with your favorite characters and get lost in the story. Again, this list is in order from youngest to oldest based on readability. Some of these links lead you to a complete set of the series, while others include only the first ten books or so. Whether you gift a couple or the entire series, your book-loving child or teen will be so excited!
Games for Book Lovers
Did you know there are book-themed games? There sure are! And, they are super fun to play. From card games to board games, or even puzzles, there is something for everyone!
Fun Accessories for the Bookworm
Every bookworm needs (or at least wants) a few special reading accessories to make life easier. Reading can even be more fun with a light to read by, a reading journal, some interesting bookmarks, or even a cool book holder. If your kiddo loans out books to others, the personal library kit can be a fun way to ensure they always get their books back, too!
Unique Book-Themed Gifts
No list of gifts for bookworms would be complete without some awesome bookish merch. You name it -socks, mugs, shirts, jewelry – you can probably find one that is book-themed. Here are some great ideas to get you started.
Have fun shopping for your book lover! Mine started reading when she was three or four and hasn't stopped yet. She still very much appreciates a fresh, new book and something fun to go along with it. I hope yours does, too!
Other posts you may like: