A little cranberry science is a great way to celebrate the holiday season. Grab a few books and a package of cranberries and have fun!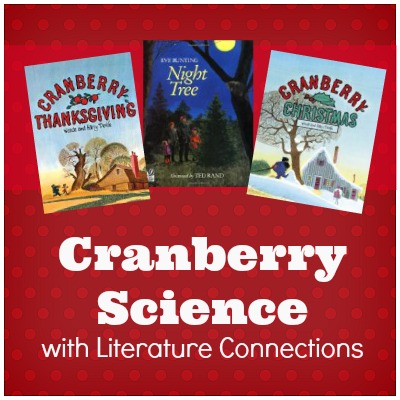 This post contains affiliate links.
Cranberry Science
I love using literature to kick-off lessons.  These science lessons about cranberries were inspired by all three of the books below, as well as Karmamatopoeia's It's Cran-Tastic post.
Exploring Cranberries: Hands-On Science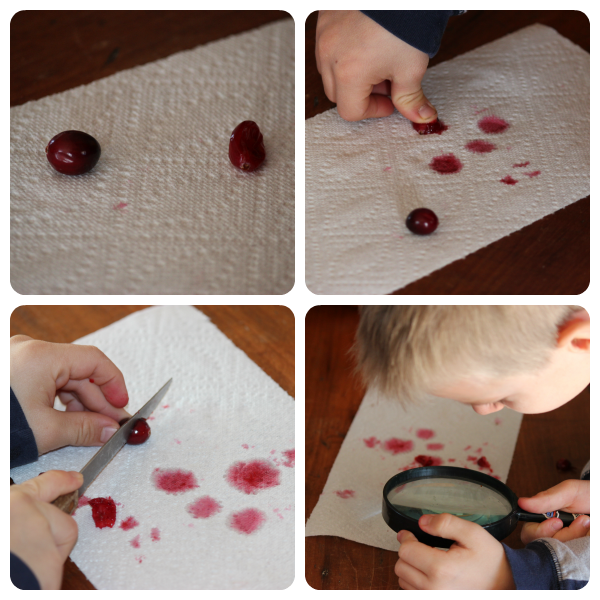 I always try to encourage my 1st grader to explore new things on his own terms before I make too many directed suggestions. Some of the discoveries he made on his own were the differences in cranberries of various ripeness, how colorful the juices are and all the wonder to be found inside.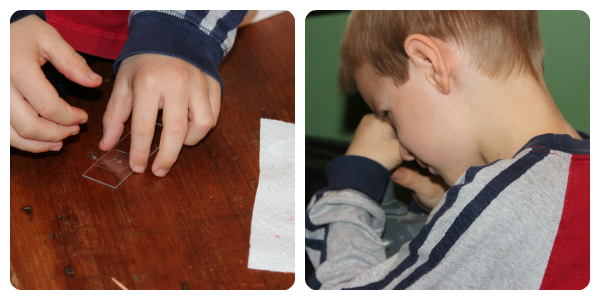 Eli loves microscopes (and always has.) I let him make a slide of the cranberry flesh and he drew a picture of what he saw.

After watching a video about harvesting cranberries, he experimented to see if cranberries really do float. Then, he decided to make foil boats and had fun designing and redesigning to see which boat would hold the most cranberries.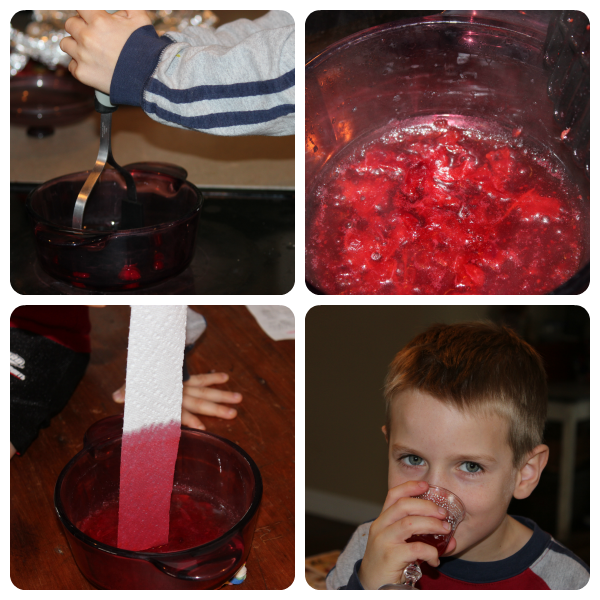 After seeing the red juice on the paper towel during his discovery time (above), I suggested we make some dye. We boiled some cranberries and painted with the juice. Then, we did a little experiment with capillary action using the dye and a paper towel strip. Eli even experimented creating his own cranberry juice. After several tries, he added the perfect amount of sugar.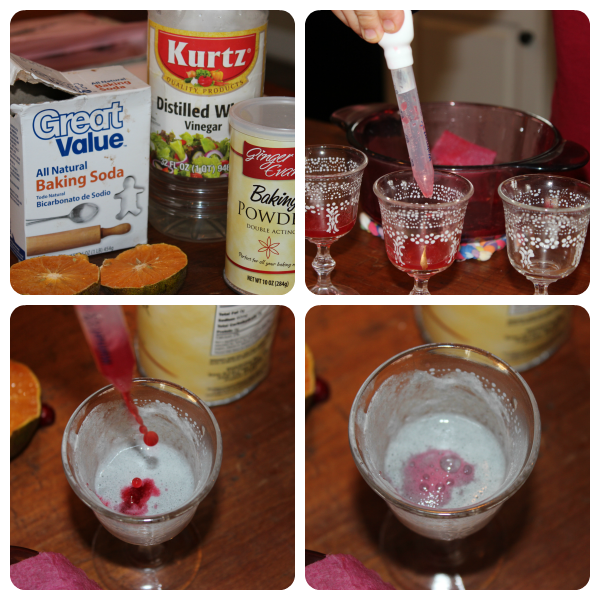 As a 1st grader, Eli hasn't learned the scientific reasoning behind acids and bases yet. However, he loves playing around with things that fizz. So, we talked just briefly about how acids and bases react together, but acids and acids don't. We put cranberry juice (from our boiled cranberries) in four little glasses. I asked him to guess whether each of the following were acids or bases: orange juice, baking soda, vinegar, and baking powder. Then, one at a time, he added one of the substances and watched for a reaction. Fun!!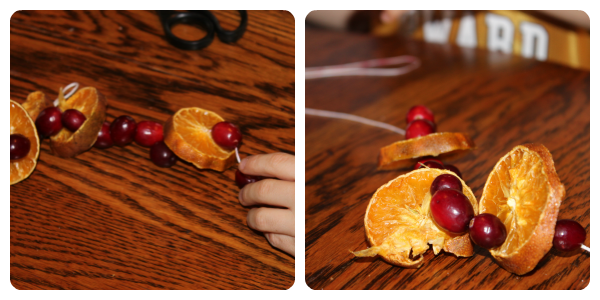 To use up the rest of the cranberries, we made yummy chains to put on the trees in the yard for the birds. What a fun day of learning with cranberry science!
Enjoy winter schooling!
Looking for more fun science ideas to keep you busy this winter? Don't miss these fun winter-themed nature and/or unit studies!