Charlotte Mason Series #4 – Narration, Dictation and Copywork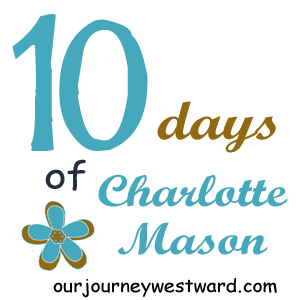 Welcome back to the 10 Days of Homeschooling blog hop! You can find the previous posts from my Charlotte Mason series here.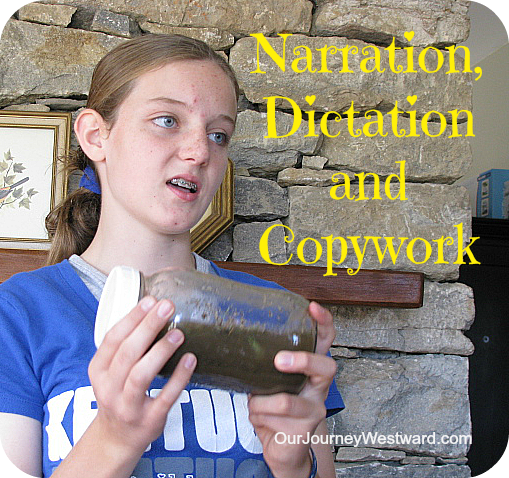 I might as well go ahead and tell you that this is my weakest area. I didn't want to leave it out of my series, though, because it truly is a very important aspect to the CM style! So let's just get down to business…
Narration
Narration is simply retelling something in your own words. This is a very important skill for many reasons – it requires focused attention, encourages attention to details and information, helps a child organize his thoughts, and teaches him to speak clearly and expressively. Narration is quite easy.
Read a sentence, poem, passage or chapter to your child, or have him read it himself.

Once

. This is key because you want him to listen well the first time.
Encourage him to retell as much as he can remember in his own words, adding any opinions or comments as he wishes. (Mom should refrain from interruptions.)
Dictation
Dictation is meant to encourage attention to spelling, grammar and punctuation. A child is given a poem or passage and asked to read and reread until he feels comfortable with spelling all the words and adding the correct capitalization and punctuation. Mom then reads the passage one sentence at a time expecting her child to write it correctly. Incorrect spelling and grammar are corrected immediately so that bad habits don't form.
Copywork
Copywork is meant to encourage handwriting, while at the same time reinforcing grammar and spelling. A child is given a sentence, poem or passage, depending on his ability, and is expected to simply copy it word for word, capital for capital, and punctuation for punctuation.
Older children replace copywork with transcription, which is simply reading a sentence and trying to rewrite it correctly without looking back at the original. Good sources for copywork include Bible verses, quotes, paragraphs from living literature, hymns, recipes and "whatever is pure, whatever is lovely…" Philippians 4:8
Benefits
In completing all three – narration, dictation and copywork – regularly, your child obviously grows in the skills of paying attention, recalling details, public speaking, grammar, spelling and handwriting. At the same time, when excellent materials are chosen, he will internalize such things as the qualities of good writing and moral character.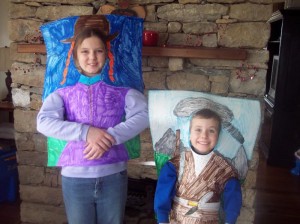 Why have I not been the best at incorporating these methods into my homeschool? Well, quite honestly it's partly because of laziness on my part an partly because I load our day with lots of other things. Neither are great excuses. However, one of the most wonderful aspects of homeschooling is the freedom to choose what and how to teach. No matter what style of education I lean toward, I can mold it to fit the specific wants and needs of my family. Plain and simple. And I wouldn't have it any other way! Even though these methods haven't been a consistent part of our schooling thus far, I actually DO have plans to be more consistent with them as my four-year-old begins schooling because I recognize their great value.
What about you? Have you seen the benefits from using narration, dictation and copywork consistently? I hope you'll come back tomorrow for the conclusion of the first week as we discuss Living Math!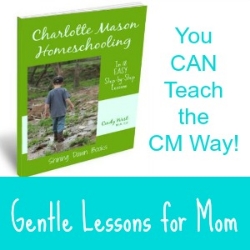 Other Charlotte Mason Posts