Handicraft Projects for Project-Based Learning
Handicrafts are such an important part of a rounded education because they teach real life skills that can be helpful in everyday life. Grab some ideas for handicraft projects that can also double as project-based learning in your homeschool!
What are Handicrafts?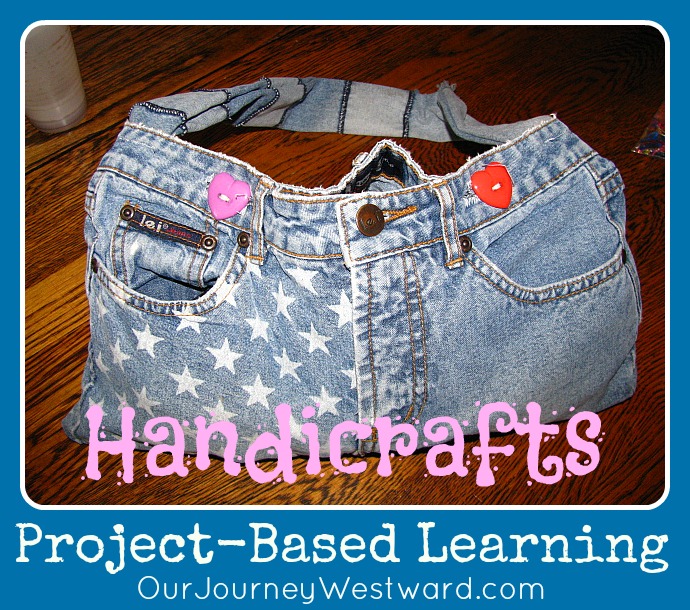 Quite simply, handicrafts are things you make with your hands. I've written a detailed posts about what "counts" as a handicrafts and where to learn how to do them before, so I won't spend time rewriting all that information here.
I will mention that handicrafts are different than crafts. Handicrafts require the use of a specific skill, like knitting, decoupage or wood working, for instance. In other words, a certain level of understanding and ability need to be attained before a handicraft can be completed well.
That doesn't mean your child needs to be proficient at a handicraft before completing a project! Learning how to do a skill and practicing it is part of the process. Projects can take place at any point in learning a handicraft.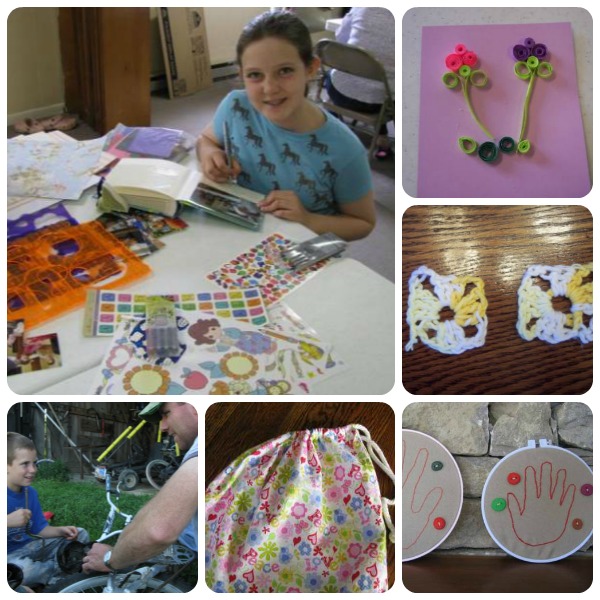 Here's where I talk in circles just a bit…
In project-based learning, the project can be LEARNING the handicraft. For instance, in a study about pioneers, the project might be, "Using a how-to book from the library, make one quilt square in the style of the pioneers."
Or, the project can be a handicraft that is SECONDARY to the learning. For example, "Research various types of quilts pioneers would make. Be able to explain three styles and any interesting information about them. Using the skills you already have as a quilter, design and create an authentic pioneer patterned square."
Handicrafts are not only great real-life, skill-producing project ideas – but I've found my children often find new hobbies (or money making skills) in the process.
Handicraft Ideas
In this category of handicraft posts, I've documented several of our projects over the years.
I also have a handicraft Pinterest board you might like to browse.
Be sure to join me Monday for Long-Term Projects for Project-Based Learning!
Learn More About Project-Based Learning
Get a good overview of the benefits and successful addition of project-based learning in your homeschooling during this practical Homeschool Masterclass!