Do Homeschoolers Ever REALLY Vacation?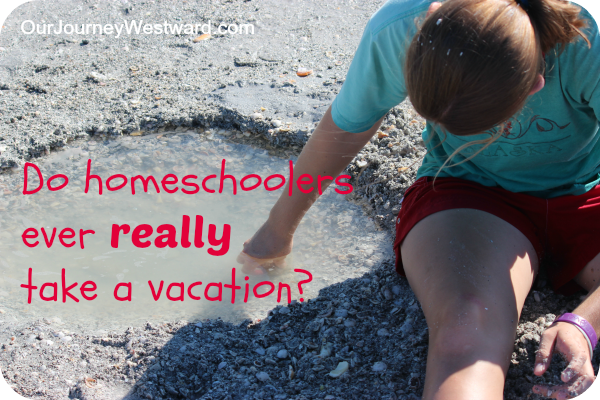 I cannot even begin to tell you what a wonderful vacation our family was blessed to take in early October. Indian Rocks Beach, Florida- just south of Clearwater – on the Gulf of Mexico is just gorgeous in October. While the leaves spent time falling from the trees in Kentucky, Florida offered us a second chance at summer – if for only a week.
We piddled around the area here and there a little, but spent most of our time just hanging out at 810 Gulfside. You'd think that means we spent hours relaxing in the sun, reading books and building sand castles. While we did some of that, life is learning and learning is life. And this resort knows how to make learning at the beach both relaxing and fun! Which begs the question…
Do homeschoolers ever really vacation?
Yes and no. Getting away to the beach for a week was a huge vacation for us. However, there were so many new and wonderful things to learn about that we joyfully (and gently) kept right on learning. Play and goofing off can pack a big learning punch. Never forget that you don't have to sit down with books and lectures to be learning!
I'm apologizing ahead of time for the amount of pictures I've shared. Memories take a lot of digital space, you know.
810 Gulfside
We are fly-by-the-seat-of-your-pants vacationers. In other words, we rarely make reservations anywhere, much less for an entire week. Something about this place caught our eye on the internet, though. Then, after talking with them and learning just how many amenities they provided for a very fair price, we made the scary jump to reserve this place for a week.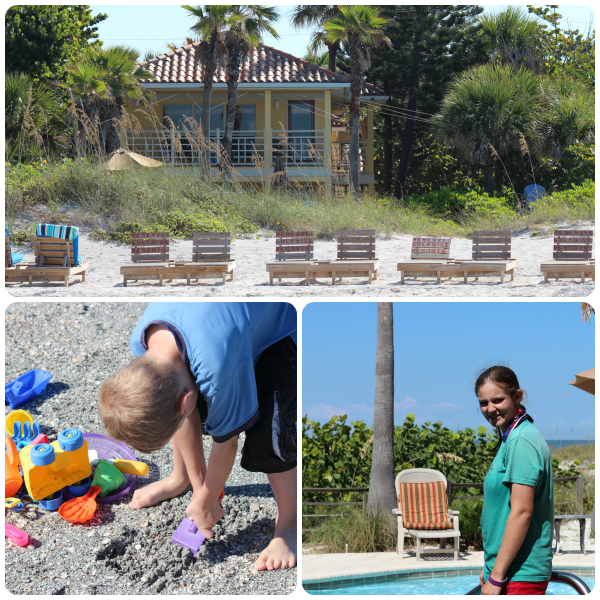 What a blessing! I'm not being paid anything to endorse this place. We just had such a wonderful time and felt so pampered, that I can't help but give them a plug.
You literally bring clothes and toiletries and the rest is taken care of! Inside you get a comfy, fully-equipped home – they even provide the beach towels and detergent for the laundry room. Outside, though, is where we felt most blessed. A pool, cabanas, beach chairs, beach toys, boogie boards – even kayaks, a fishing boat, a net for seining and bikes for the whole family! Oh, and shuffleboard, too.
In other words, they totally set us up for fun AND learning for the week. We didn't really need to go anywhere else!
Kayaking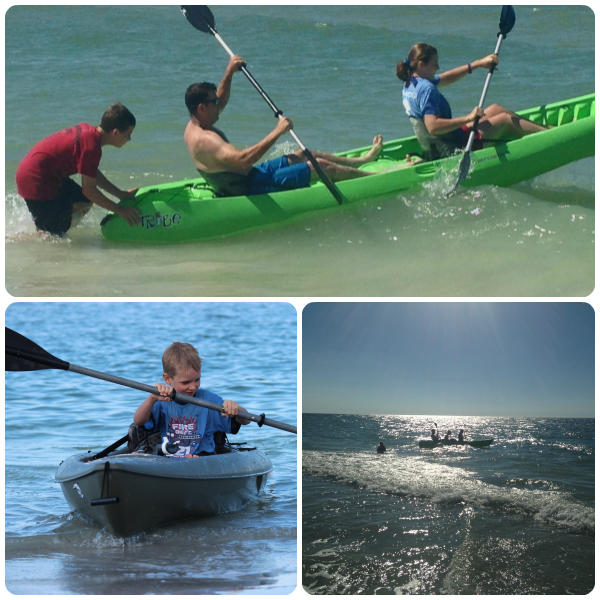 The Gulf water is typically very calm with gentle waves. Most kids would find that dull, but the THREE kayaks provided for us (with a life jacket for the little guy) turned calm, clear waters into a new sport for us – not to mention a neat view of the deeper waters and sea life.
Seining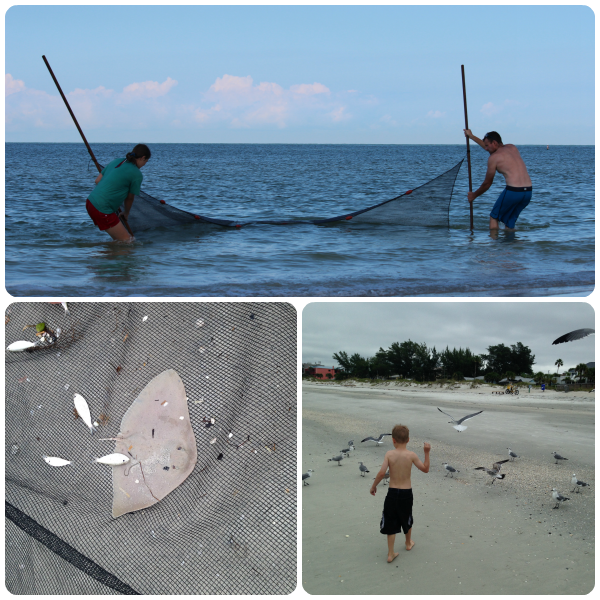 I would never have imagined how very cool seining could be in the ocean. We literally spent two full mornings finding treasures. Of course, that led to ocean animal identification and a little research about a few animals once we were back inside. The bottom left photo above is a skate – part of the sting ray family. Oh, and the birds loved us since they had an easy meal every time the net came out of the water.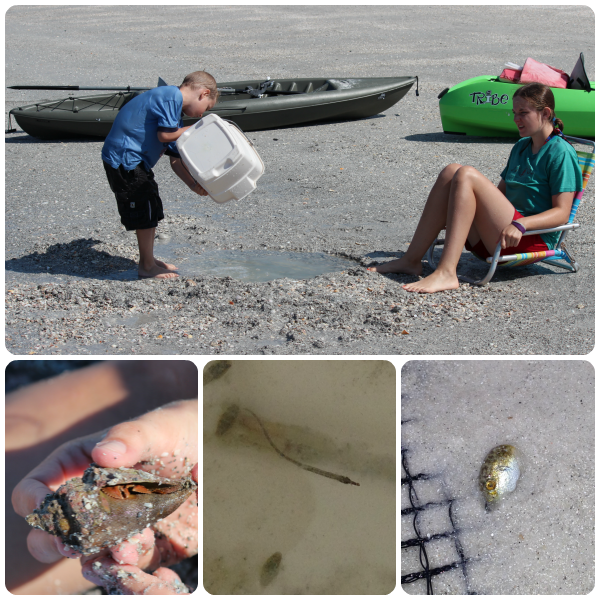 We were finding so much ocean life, the kids decided to dig their own holding pool in the sand to house the various creatures for observation. Crabs, needlefish, puffer fish and jellyfish were a few of our way cool finds.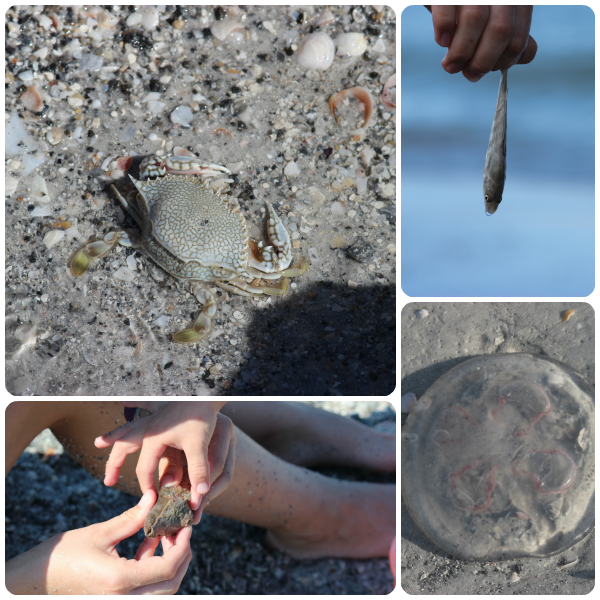 Shelling
Indian Rocks Beach and the nearby beaches were great for finding shells. I didn't get too many great pictures of our shell collection for some reason, but rest assured that we came home with a grocery bag full. We had fun identifying the various shells using the shell identification guide provided for us at the resort.
Birds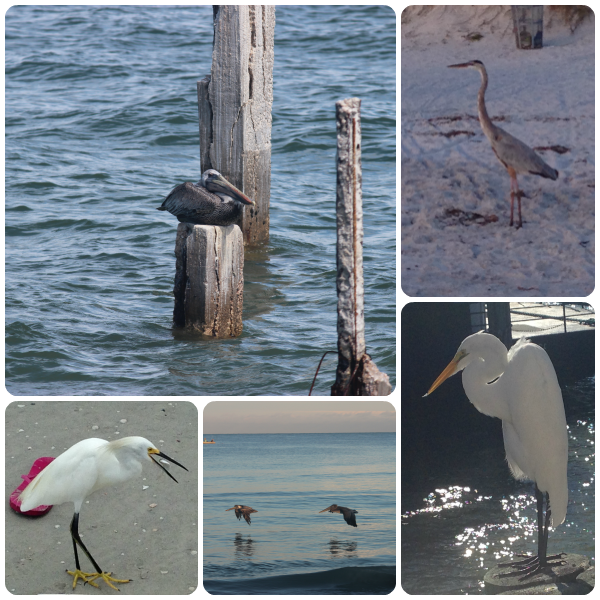 I have been to the beach many times over the years, but have never seen the vast variety of birds (who allow you to get great pictures) before. Just beautiful!
Plants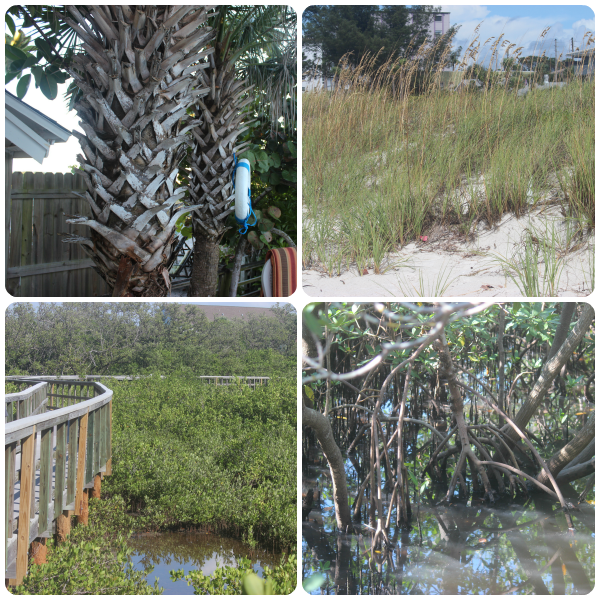 Of course, there were new and interesting plants for us learn about. The bottom two pictures (above) were taken in the Indian Beach Nature Preserve, which was just two blocks from our house. The plants are mangrove trees – one of the only known trees to grow in salt water.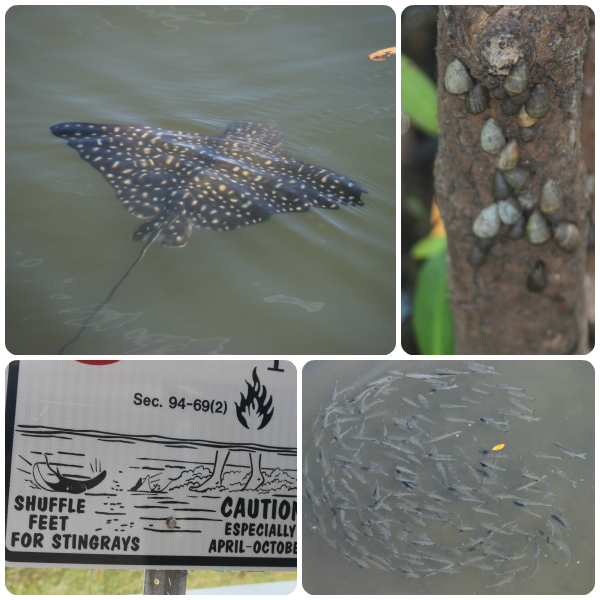 At the nature preserve, we were able to view some exciting animal finds, too. We had been reading signs about the possibility of sting rays in the ocean. Glad we saw one at the preserve rather than our swimming water!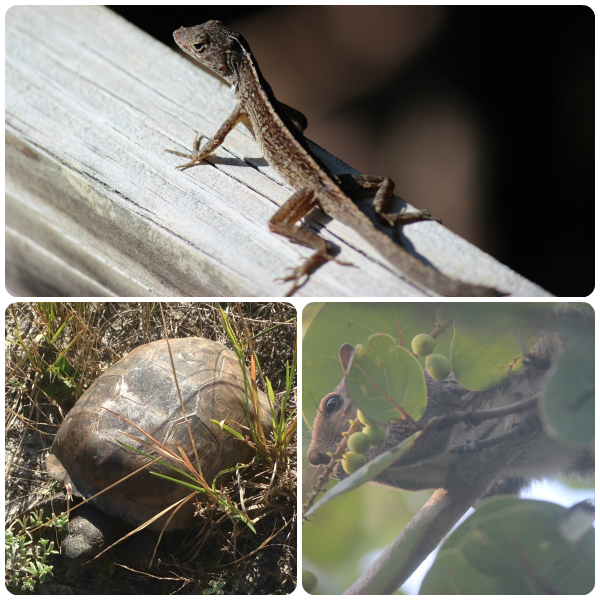 Several other animals made themselves available for a quick picture through the week, too. Lizards were everywhere, so were tiny tree frogs (not pictured.) A big ol' turtle was hanging out in the dunes right in front of our resort. And, the squirrel made all kinds of noise as she ate nuts from a tree right off of our deck.
Tropical Storm Karen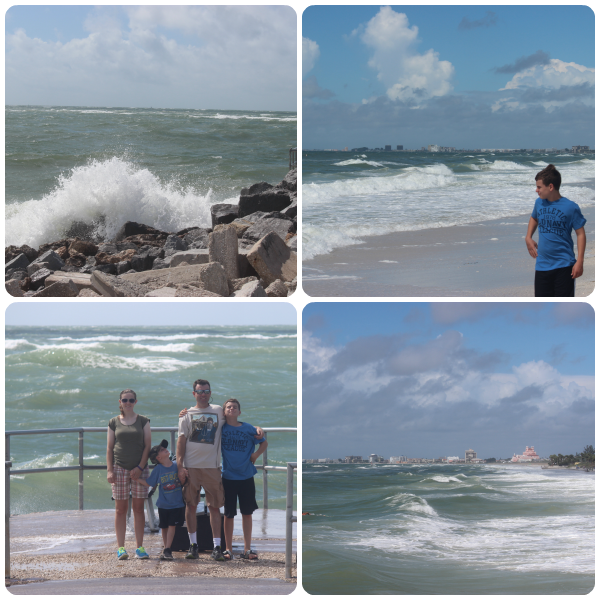 Before we left KY, tropical storm Karen made us nervous that our week would be ruined. She was so kind to remain a tropical storm and stay north of us. We were excited to see a day or two of big waves she sent our way, though!
Ocala, Florida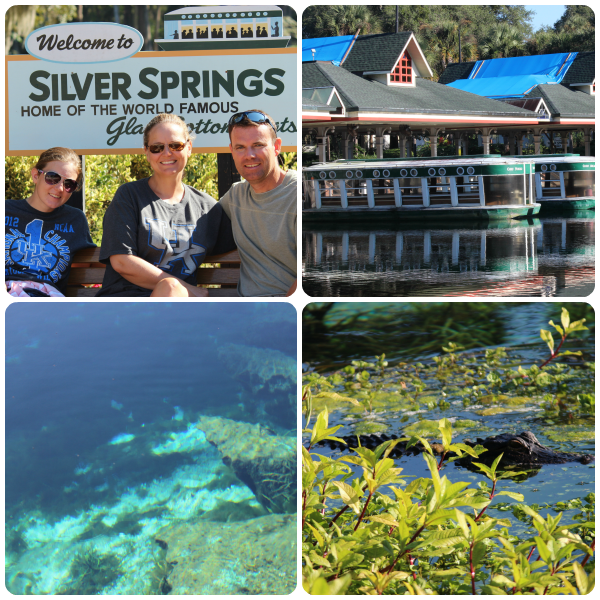 On our way home, we took a couple hours to stop in at Silver Springs State Park. Oh my goodness – pictures simply cannot do this place justice. It's absolutely beautiful! Crystal clear waters that allow you to see plant and animal life to depths of 20 and 30 feet are filled with wildlife. It ranks up there as one of the most beautiful places I've ever visited!
Home again, home again, jiggity-jig
No matter how wonderful a vacation is, it's always good to get home. While I wish the beach were closer, I also enjoy the creation God has provided in Central KY and look forward to a full fall season of nature walks and learning here!
So, do homeschoolers ever really vacation?  What are your thoughts?
More on field trips: