Elementary Homeschool Science Can Be Fun AND Easy!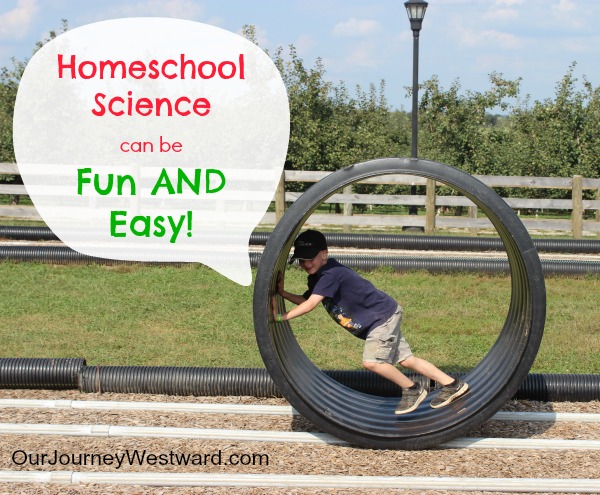 (This post contains affiliate links and links to my business website, Shining Dawn Books.)
Homeschool Science Fun?
When you think about homeschool science in the elementary years, do you think "UGH!  All those experiments, all that equipment, all those technical definitions!  Let's just skip it.  Surely my kids can catch up later."
I'm going to let you in on a few secrets about science:
Science in the elementary years is vitally important for understanding of the bigger concepts later.
Elementary science can be SO much easier than you think.
Elementary science can be SO much fun that neither you or your children will consider complaint.
Tips for Teaching Homeschool Science Painlessly
FUN
If you take time to nurture a love for science early on, your children will intuitively understand so much more about their world.  You will be paving the way for inquisitive learning, logical questioning, and a growing wonder of our Creator.
Science in the elementary years (and even preschool) often sparks such excitement, that children literally keep asking questions and want to find out more.  (That's what I often call "taking off on a rabbit trail" in learning.)  Of all the things we've studied over the years, science topics have led to the most rabbit trails.
What's best, though?  Science in the elementary years doesn't have to be formal.  You don't have to worry that you're following a textbook to the T.  There WILL be time for more formal study later in the school years, so I encourage you to make elementary science as fun and delight-directed as possible.
Delight-directed means you'll:
dive into topics that interest your child
allow all those rabbit trails
use a variety of textbooks, library books and/or internet sources to serve as information resources
support your child through excitement in the subject yourself
support your child through providing supplies
support your child by providing opportunities to learn through field trips, classes and more
EASY
The cool part about elementary science is that it is really SO easy.  Yes, you'll have to do the occasional experiment, put up with the occasional mess of projects, visit the library for books, and be willing to offer the special learning opportunities (field trips, classes, etc.)
BUT, you're child will be SO excited about learning that your effort won't matter.  And, hey, didn't we sign up to homeschool?  To me, that means the good, bad and ugly – even the stuff we don't necessarily want to teach.
But the best part?  There are so many wonderful, easy-to-use resources available for elementary science that support delight-directed learning!  This list could go on and on.  Instead of throwing them all at you, I'm going to mention just a few favorites that cover a variety of science topics.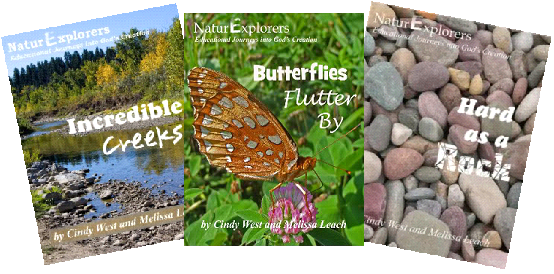 NaturExplorers studies (which I write) offer tons of flexible and creative science ideas (both indoors and out) that allow your child to take a topic as far as they care to go.  There are more than 20 nature topics available that cover all areas of science.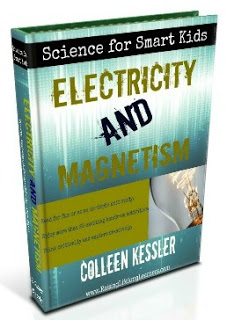 Electricity and Magnetism is the first in a new series of books by Colleen Kessler called Science for Smart Kids.  Her books are so easy and fun to grab for a delight-directed science study.  Easy-experiments with built-in pages for note taking don't overwhelm the child who just wants to learn, learn, learn.  I can't wait to see the upcoming titles!
The Williamson Kids Can! Series
offers a host of topics that are great for discovering everything there is to know about each subject in kid's terms.  Lots of hands-on activities make these great for the active learner, too.
Elementary Science – You CAN do it!  You SHOULD do it!  You'll REAP EDUCATIONAL rewards for doing it!
If you have any favorite science resources for supporting elementary delight-directed science, please add them in the comments!