Vacation Highlights Part 4 – Jamestown, VA
Hang in there, I only have six parts in this series. On our whirlwind tour of Virginia, we visited Jamestown and Yorktown in the same day. In order to share several pictures from each tour, I'm writing two posts.
Jamestown, VA has two attractions (each requiring their own ticket), Historic Jamestown and the Jamestown Settlement. We only toured Jamestown Settlement because it seemed to be the more kid-friendly visit. As with every single place we stopped, it was amazingly hands-on and worth every penny!
During the outdoor tour you visit three main areas:
1. A Powhatan village re-creation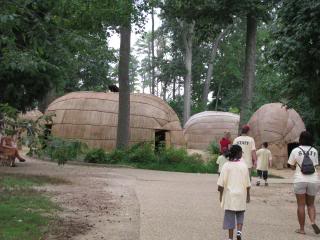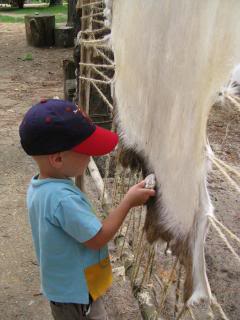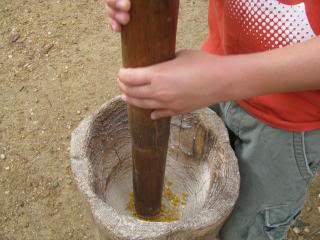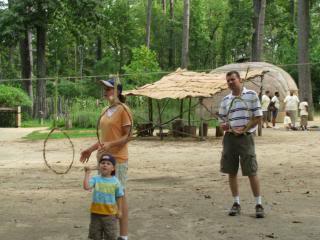 2. Replicas of the Godspeed, Discovery and Susan Constant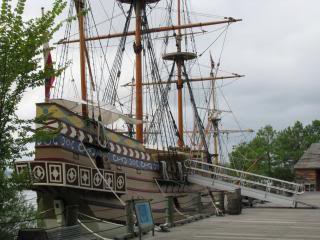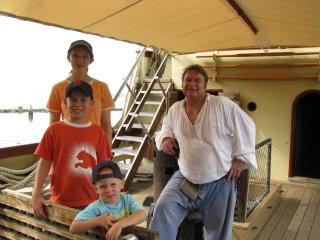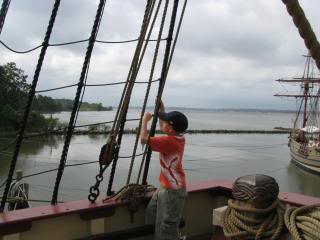 3. A replica of the early settler's fort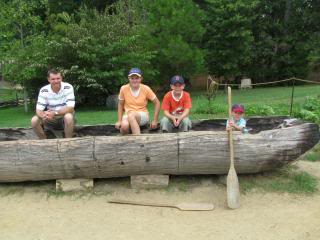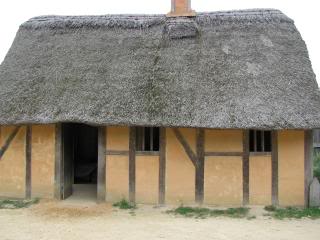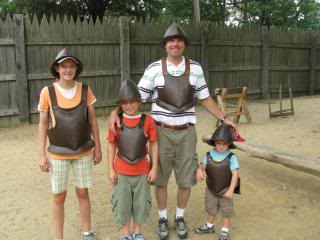 At each stop, in-costume tour guides answered any questions you might have and/or were working on their appropriate trades.
That's not all, though! After the outdoor walk, there's a wonderful museum and film that take you through the history of the area from the 1600's through present time. This place was top-notch!
Next stop: Yorktown