Vacation Highlights Part 5 – Yorktown, VA
As with every single aspect of our vacation, we were completely impressed with the quality and child-friendliness of the Yorktown Victory Center. Hands-on exhibits, actors, camps, films and indoor walk-through museums made this yet another wonderful stop.
In the Revolutionary War camp, we watched as a cannon was fired…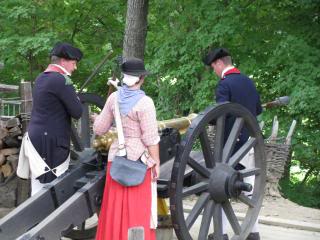 plotted our war strategy…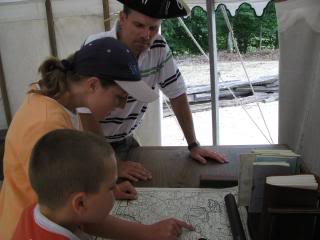 wrote journal entries…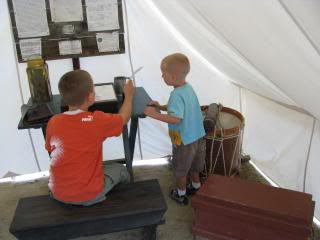 and had to discipline a couple of characters.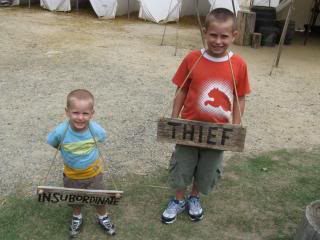 On the colonial farm, we washed clothes…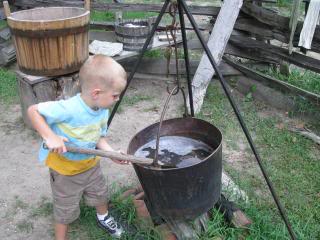 carded wool…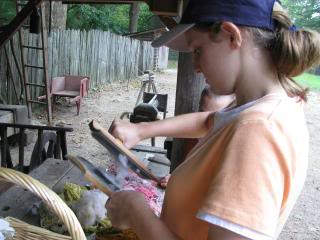 and took some time out for fun.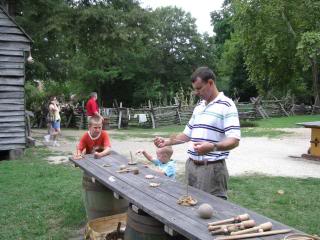 After the museum, we caught the free trolley that took us on a tour of downtown Yorktown. As with several other stops, if we had more time, we could've spent the entire day (or more) meandering through the town and the actual battlefield. Not only did those mean more time, they also meant more money – something we were beginning to run out of at this point on the vacation!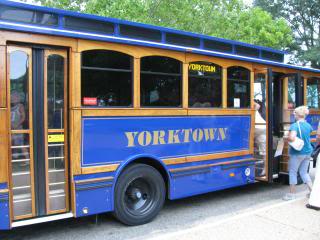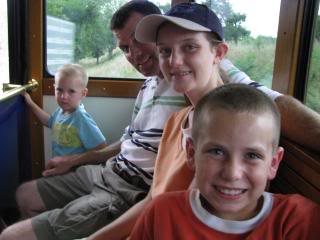 Final stop: Charlottesville, VA