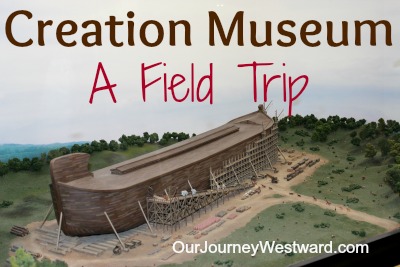 (While I was provided free admission into the Creation Museum this trip, I believe so strongly in their mission that my family held a five-year membership until recently.)
We've been to the
Creation Museum
more times than I remember.  It's fresh, uplifting and full of learning every. single. time.
If you haven't been and have the chance, GO.  God is honored.  The Gospel is shared.  Creation is scientifically upheld.  People are moved.  Lives are changed.
Go.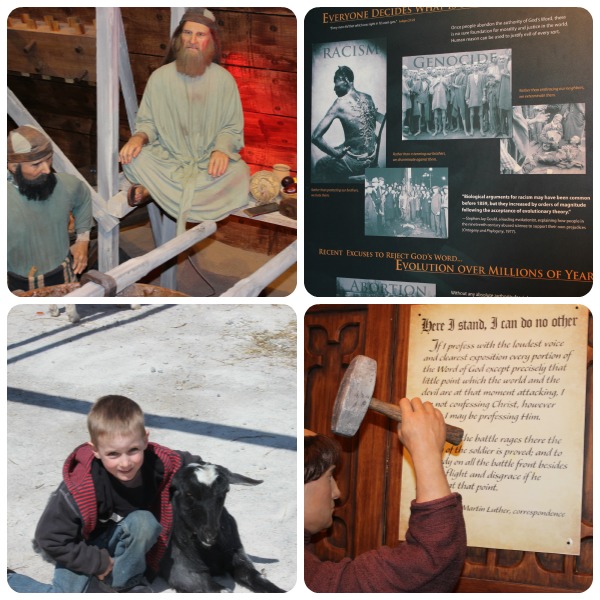 Everyone from the very Biblically knowledgeable to the unchurched will find things to consider.  And there's so much to keep children interested – dinosaurs, a mini-zoo, garden trails with bridges to cross, hands-on exhibits, cinema presentations, special classes, and more.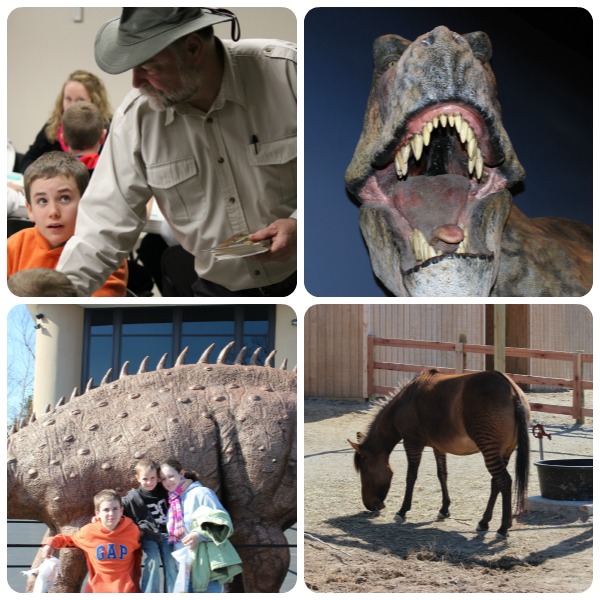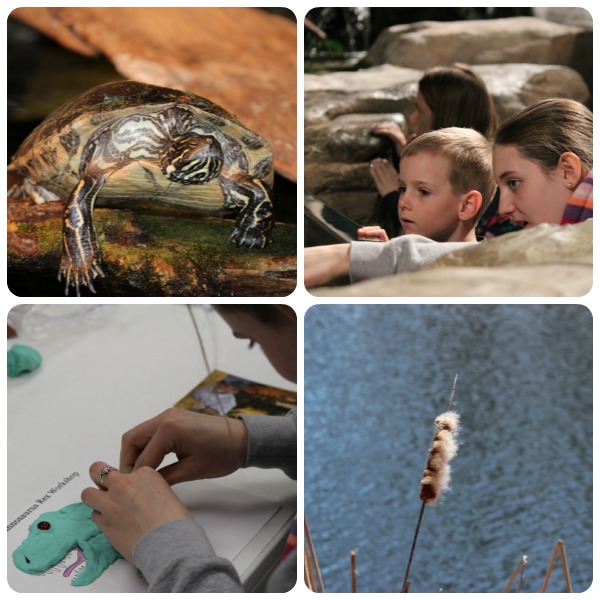 We have visited the planetarium, the walk-through museum, the zoo, the cinematic presentations, and the walking trails so many, many times and truly never get tired of anything.  And, the bookstore….drool.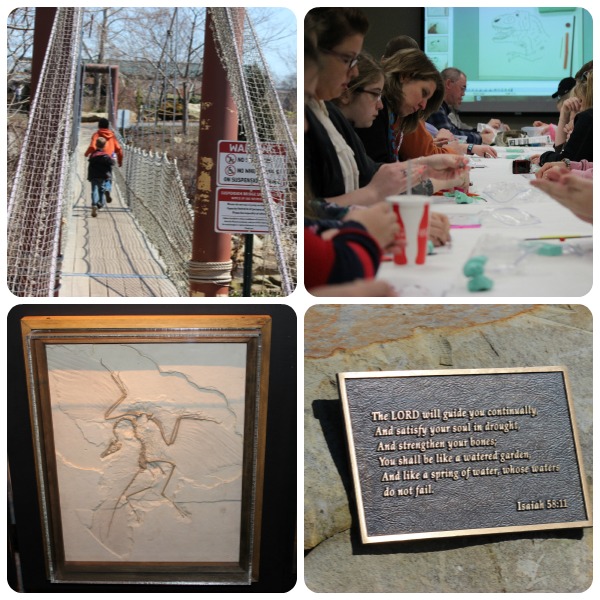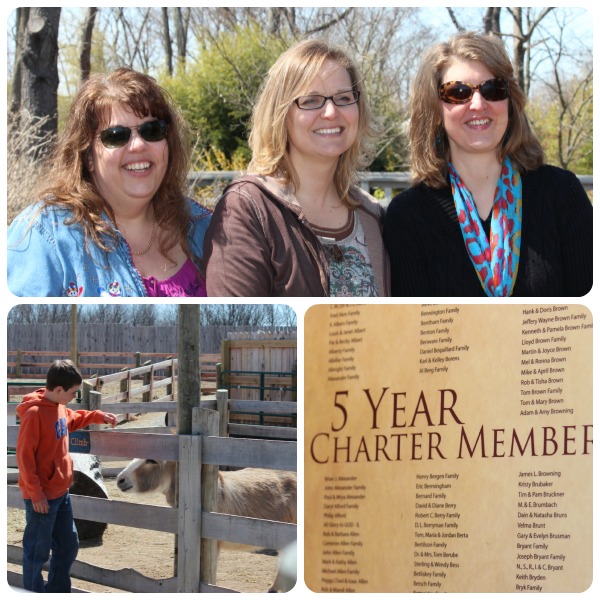 On our latest trip, we had so much fun meeting up with Jimmie Lanley and Laurie Bostwick!
Have you been to the Creation Museum?  Are you as in love as me?