Project-Based Learning Project List
Does PBL seem overwhelming? You want to do it, but have no idea what projects you might ask your children to do? Never fear, I have a huge project list for you!
Advice: Let your children be in on choosing the projects as often as possible. Since the project is supposed to be "theirs" anyway, helping to choose the project will go a long way in accomplishing this!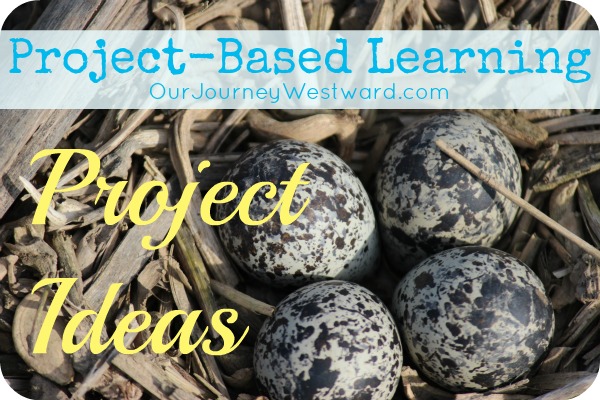 Help! I can't think of project ideas!
Believe it or not, this project list – as big as it is – isn't complete! Keep your mind open to other projects, especially those that your children dream up.
Active Game
Advertisement
Artwork
Billboard
Biography
Board Game
Brochure
Build
Cartoon
Cereal Box Report
Chart
Children's Book
Comedy
Compare/Contrast Paper
Comparison Poster
Complete a Task
Compute
Cooking
Costume
Craft
Dance
Design a Puzzle
Diagram
Diorama
Display
Experiment
Fictional Story
File Folder Report
Fix Something
Flip-Book
Game Show
Graph
Handicraft
Historical Fiction
Instrumental
Interview
Invention
Journal
Lapbook
Lesson for Younger Children
Letter
Letter to the Editor
Magazine Article
Magic Act
Map
Mobile
Model
Monologue
Musical
Mystery
Newsletter
Newspaper Article
Novel
Opinion Paper
Organize
Paper Bag Report
Personal Narrative
Photography
Plan (Party, Shopping Trip, Chore Schedule, etc.)
Play
Poem
Postcard
Poster Person
Power Point
Puppet Show
Recitation
Research Paper
Scavenger Hunt
Science Fair Board
Service Project
Show What You Know Any Way You Like
Skit
Song
Speech
Start a Business
Timeline
Video
Website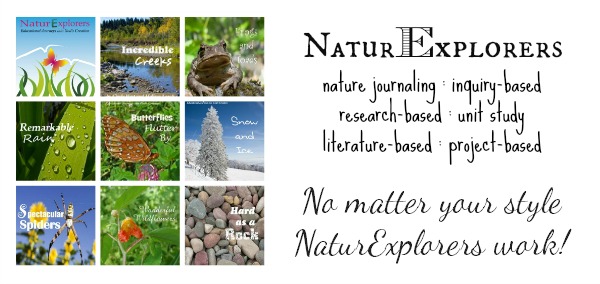 Need ideas for implementing these projects?  The NaturExplorers curriculum series gives you plenty of learning choices that incorporate project-based learning into your regular nature study lessons!
You might also like to take a look through my Pinterest Board which is just full of Project-Based Learning Ideas.
I can't wait to hear about your PBL successes!!
What is Project-Based Learning?
I taught a Homeschool Masterclass that can give you a thorough overview of what project-based learning is, why it's beneficial, and how to implement it successfully into your homeschool!