Voice.  It's in every good piece of writing, but it's a tad elusive when it comes to defining and teaching.
Writing that connects with readers has voice.  Writing that makes you feel emotion has voice.  Writing that comes to life has voice.  Writing that sounds unique or comes from the heart has voice.  Voice is the distinct personality of a writing.
That sounds a lot like living literature, doesn't it?  Exactly.  If we don't want to read twaddle, we shouldn't care to write it either.  That's where voice comes in.
Some people might describe voice as the mood or tone of a piece of writing.  While the mood or tone are definitely impacted by the voice – actual voice is something just a little bit more.  It's how you craft the words to create the mood or tone of the writing.
See, I told you.  The definition is a little elusive.
No worries, though.  I think by using several picture books as mentor texts, it becomes easier for students to develop an understanding of voice and begin using it better in their own writings.
P. S.  Besides teaching voice through writing, picture books have the unique ability to teach visual voice in their illustrations, too.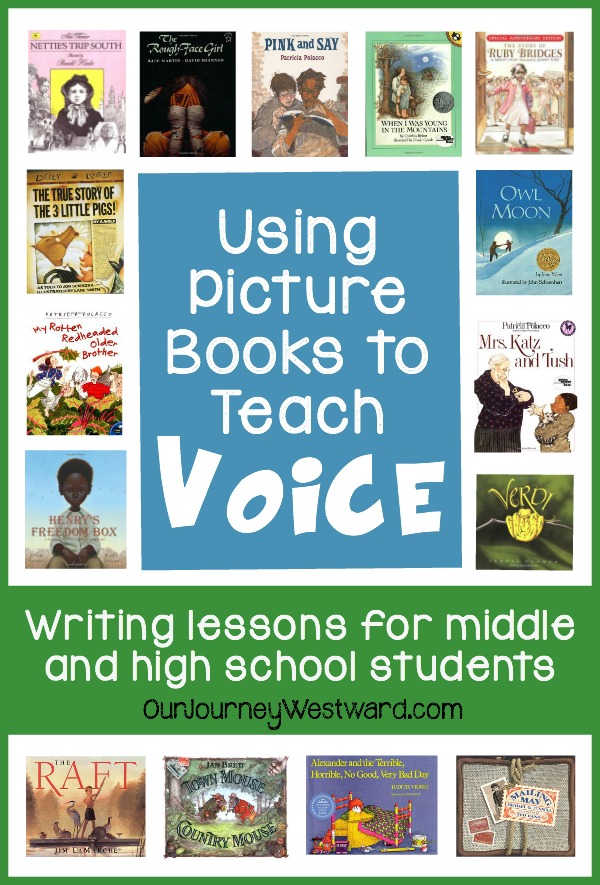 This post contains affiliate links.
Using Picture Books to Teach Voice
Below, I will share several lesson ideas to use picture books as mentor writing.  However, simply reading mentor books followed by discussions can work just as well.
One discussion question to use with any mentor book:  Where do you find the voice?  Is it in the general tone of the author/narrator?  Or, is the voice coming from a character(s)?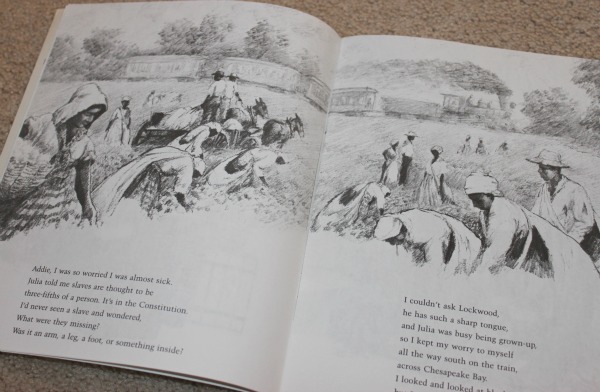 Voice Can Evoke Feelings
When books make you laugh out loud or shed a few tears, they have voice.  When they make you feel strong or afraid, they have voice.  When you feel sorry for a character or a situation, you've been affected by the voice.  Here are a few great examples of books that set out to stir your emotions:
The Monster at the End of This Book by Jon Stone
Lily's Purple Plastic Purse by Kevin Henkes
Nettie's Trip South by Ann Turner (an excellent book about slavery)
When I Was Young in the Mountains by Cynthia Rylant
Discussion Activity:  What emotions are the characters trying to make you feel?  How do the characters elicit the feelings of the reader?  In other words, what tactics are they using to stir those emotions?
Assigning Voice Lesson:  This is a fun activity to help students learn to give voice to something that seemingly shouldn't have a voice – colors!  Read My Many Colored Days by Dr. Seuss and/or Hailstones and Halibut Bones by Mary O'Neill (one of my favorites.)  Complete these three activities:
Discuss how each author gives voice to the colors.  Notice particular words and phrases used.  Notice how emotions are stirred.  Notice if the color has taken on a personality through the words.
Choose your own color and write a few notes or draw a few images to depict how that color makes you feel.
Write a short poem about your color.  The color has just been given a voice!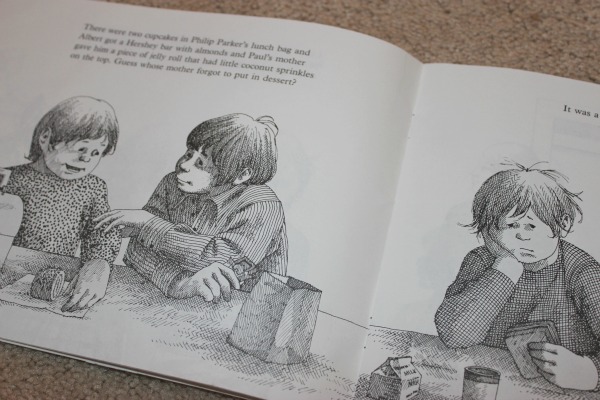 Voice Can Share a Perspective
Two people can see the same situation very differently.  When an author wants you to see (or even believe) a certain perspective, it's often shared through voice.  These books share perspective through voice beautifully:
The True Story of the Three Little Pigs by John Scieszka
Butterfly House by Eve Bunting
Two Bad Ants by Chris Van Allsburg
Town Mouse, Country Mouse by Jan Brett
Alexander and the Terrible, Horrible, No Good, Very Bad Day by Judith Viorst
Discussion Activity:  Perspective is otherwise known as point of view.  How does the main character's perspective from each book shape the story?  Could the story be totally different from the perspective of a different character?
Perspective Lesson:  Tell (or write) one story from two different perspectives.  Choose from the scenarios listed below or create your own.  Afterward, discuss major twists in the storyline based on the varied perspectives.
There's a snake in your yard.  Tell one story from your perspective.  Tell another from the snake's perspective.
Its the day after Christmas.  Tell one story from the perspective of the mom who gets her cluttered house back in order.  Tell another from the perspective of the trash collector picking up the extra trash from the holiday festivities.
It's raining.  Tell one story from the perspective of someone living near a creek where the rains have been pounding for four days straight.  The another story from the perspective of a farmer who hasn't seen rain in two months.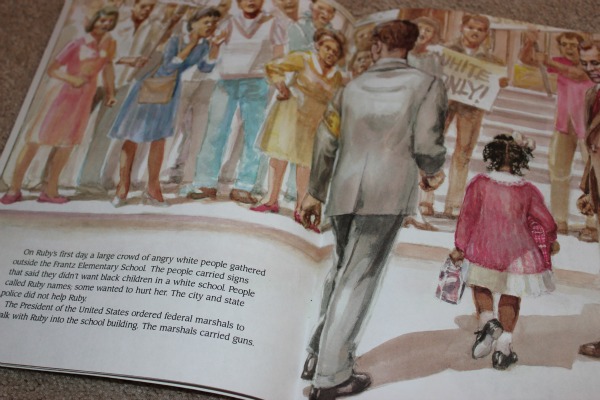 Voice Can Show Personality Traits
It makes sense that the voice of a character would share much about his or her personality, and that's exactly what these books demonstrate – very intriguing personalities:
My Rotten Redheaded Older Brother by Patricia Polacco
The Paper Bag Princess by Robert Munsch
Officer Buckle and Gloria by Peggy Rathmann
The Story of Ruby Bridges by Robert Coles
The Raft by Jim LeMarche
Discussion Activity:  Whether you read one or all of these books, go through the following discussion for each book that you read.  Which character from the book has a personality that stands out the most?  How would you describe the personality?  Share examples from the book that support your view of the personality.  How has the author crafted the words to shape the character's personality?  Did anything happen in the storyline to reshape the personality?
Personality Traits Lesson:  A little acting can go a long way in developing personalities in writing.  This quick lesson is fun, too!
Write several personality traits on index cards:  rude, angry, sweet, shy, selfish, energetic, bossy, confident, studious, excited etc.
Ask your student to develop a character in his mind.  Give the character a name and share his or her physical characteristics.  Don't define anything about the character's personality yet.
Draw one personality index card.  Tell a short story about the character in which this one main personality is portrayed.
As you draw new cards, you can choose from two possibilities:  First, change the character's personality entirely and tell a new story with the new personality.  Second, add a new layer to the personality and continue telling the original story where the character now portrays two (or more) personalities.
After some practice with this exercise, transition to a written short story that focuses on building a character with clear personality traits.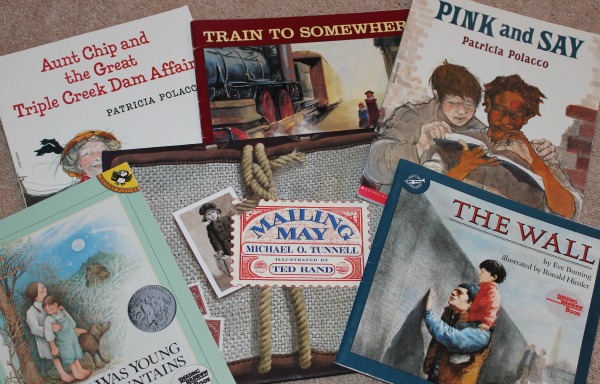 Other Books Full of Voice
Henry's Freedom Box by Ellen Levine
Tar Beach by Faith Ringgold
Fly Away Home by Eve Bunting
We Had a Picnic This Sunday Past by Jacqueline Woodson
Mrs. Katz and Tush by Patricia Polacco
Pink and Say by Patricia Polacco
Stellaluna by Janell Cannon
Train to Somewhere by Eve Bunting
The Wall by Eve Bunting
The Velveteen Rabbit by Margery Williams
The Rough-Face Girl by Rafe Martin
The Relatives Came by Cynthia Rylant
Aunt Chip and the Great Triple Creek Dam Affair by Patricia Polacco
Mailing May by Michael O. Tunnell
The Emperor's New Clothes by Hans Christian Anderson
Owl Moon by Jane Yolen
Verdi by Janell Cannon
Here's a fun idea to use with any of the above books.
Read the book without showing your student any pictures.
As you read, they should picture the main character and note facts about his or her personality traits, character qualities, attitudes, and physical characteristics – even down to their age and what they might wear.
Your student should explain their observations about the character and give evidence from the book to support their view.
Explain that the "picture" of the character was built not only by descriptions that may have been written directly in the book, but through the impressions given by the voice of the text.
Now, your student gets to do some writing!  Using the same character from the book you just read, your student must craft a new story.  The setting and/or situation should be entirely different, but the character and all his or her attributes should be the same.
Note:  When first learning about voice, it's best to only expect a paragraph or two for the new story.  Expand the length expectations as you see fit.
If you've enjoyed this article, I know you'll enjoy the others in this series, too!