Paddle Boats – Inexpensive Summer Fun
Summer is the perfect time for nature study trips that might be difficult to fit into the regular school schedule. Things like all day hikes at a nature preserve, days spent exploring the beach, and observing the middle of the pond from the view of a paddle boat.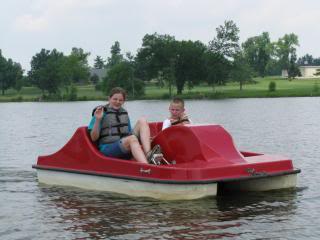 Paddle boating at Jacobson Park in Lexington was a great experience last week as we took about an hour out of our busy day of running errands to check out the view of a pond that we don't normally see. Here, two people can ride per boat for only $3.00 for 30 minutes. It was $6.00 well spent!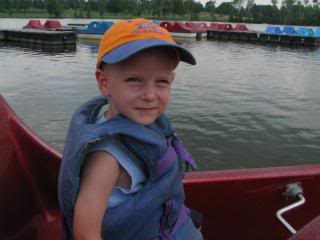 Mahayla and Caleb were much faster than Eli and me, but I was paddling by myself and it was at least 90 degrees outside with nearly 100% humidity!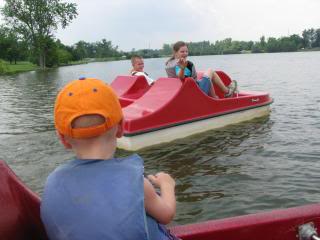 In fact, it was so hot and steamy because a giant storm was headed our way. The picture doesn't look like much, but just trust me – the storm it brought was a doosey!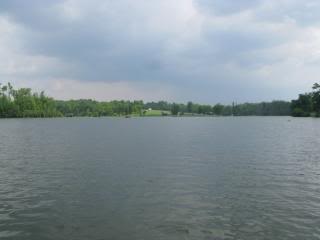 Parking paddle boats is harder than it looks. At least it was for me. My kids just zoomed right into their spot without a hitch. The lifeguard stood on the dock waiting for me (for some time), while he almost didn't make it to the kids' boat before they were out and taking off their life jackets.
Ducks and geese love this pond and there were hundreds of them in many varieties. We rarely make it to this park in time to watch mamas nest on eggs or babies learning the ropes.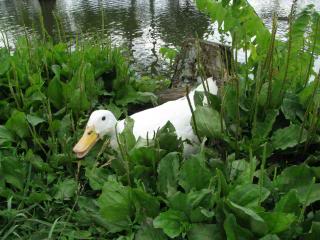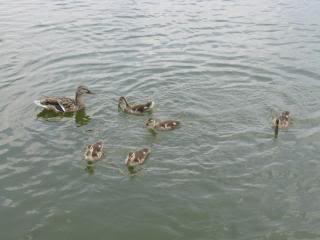 What's on my summer nature to-do list?
The beach at Fort Boonesborough

Paddleboats

Salato Wildlife Center

McConnell Springs

Natural Bridge
The Arboretum
Buckley's Wildlife Sanctuary
Raven Run Nature Sanctuary
Cincinnati Zoo
Virginia Beach