Night-Blooming Flowers Nature Study for Kids
Night-blooming plants flower during the nighttime, usually just after sunset. They are also called nocturnal flowers. Does it sound strange that night-blooming flowers exist? They do and that's the topic of this intriguing nature study!
Have you seen a night-bloomer before? A few common examples include jasmine, moonflowers, evening primrose, and angel's trumpet. Surprisingly, they can be found worldwide, including in tropical rainforests, deserts, and temperate forests!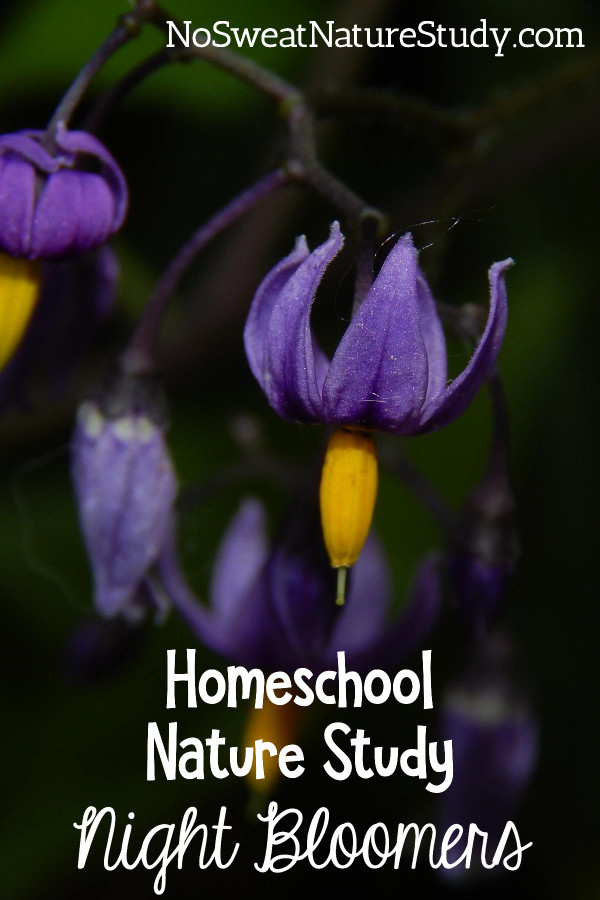 This post contains affiliate links.
Night-Blooming Flowers Nature Study
When many other plants close their petals for the evening, night-blooming flowers are just "waking up" and ready to share nectar with nocturnal pollinators. Yes, there are plenty of animals that are happy to flit from flower to flower under the cover of darkness! Moths, bats, and beetles are some of the most common ones to see.
How do pollinators find flowers in the middle of the night? Luckily, many night bloomers have strong scents and bright colors to attract pollinators. For example, the angel's trumpet has a sweet fragrance and trumpet-shaped flowers that are perfect for attracting moths.
Some night-blooming flowers, like the cereus, only bloom for one night each year. While others, like the moonflower, bloom every night from late summer through early fall. They are a sight to behold as the petals stay closed tight during the daytime hours and begin to open just as the sun sets for the night.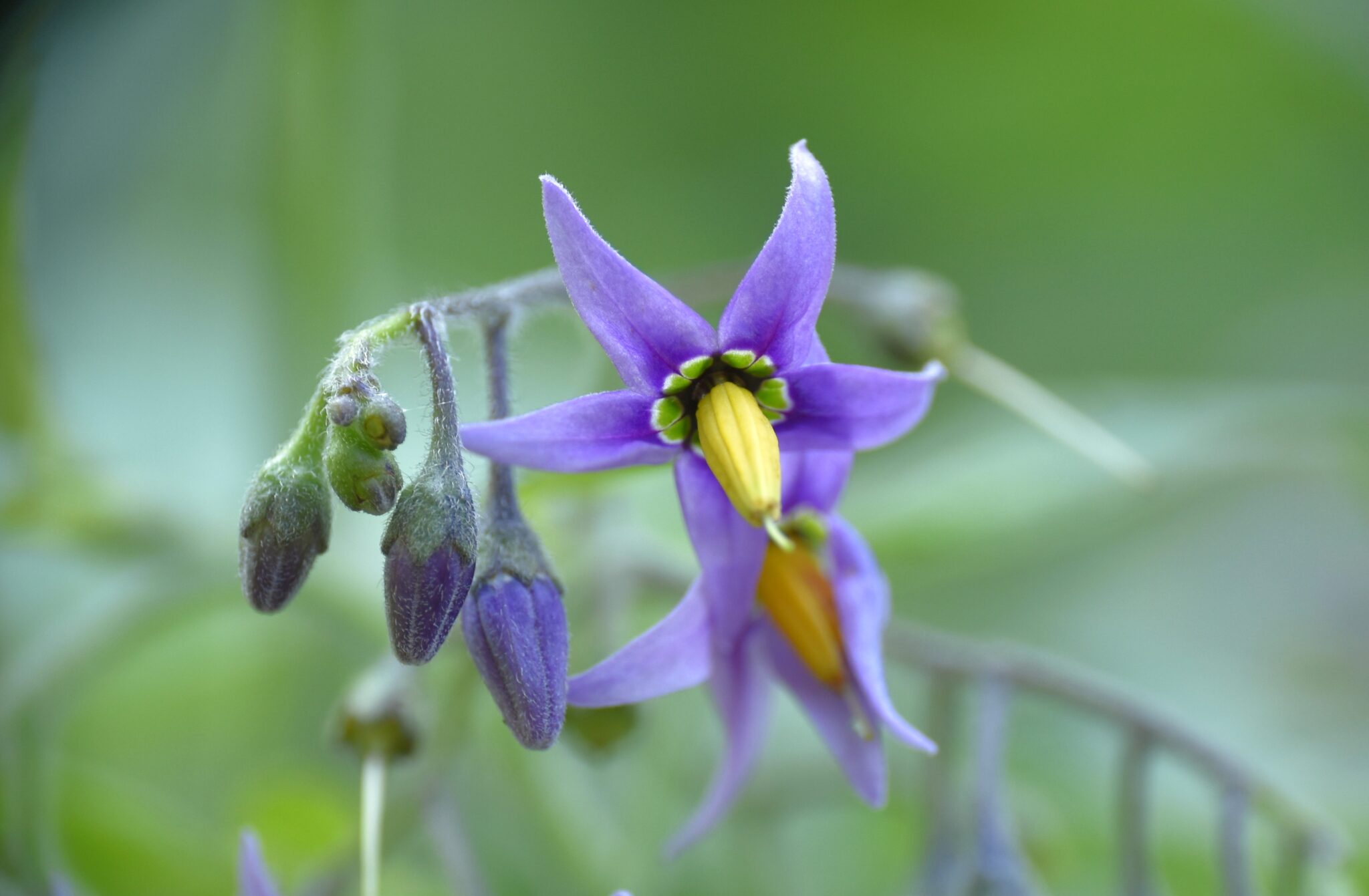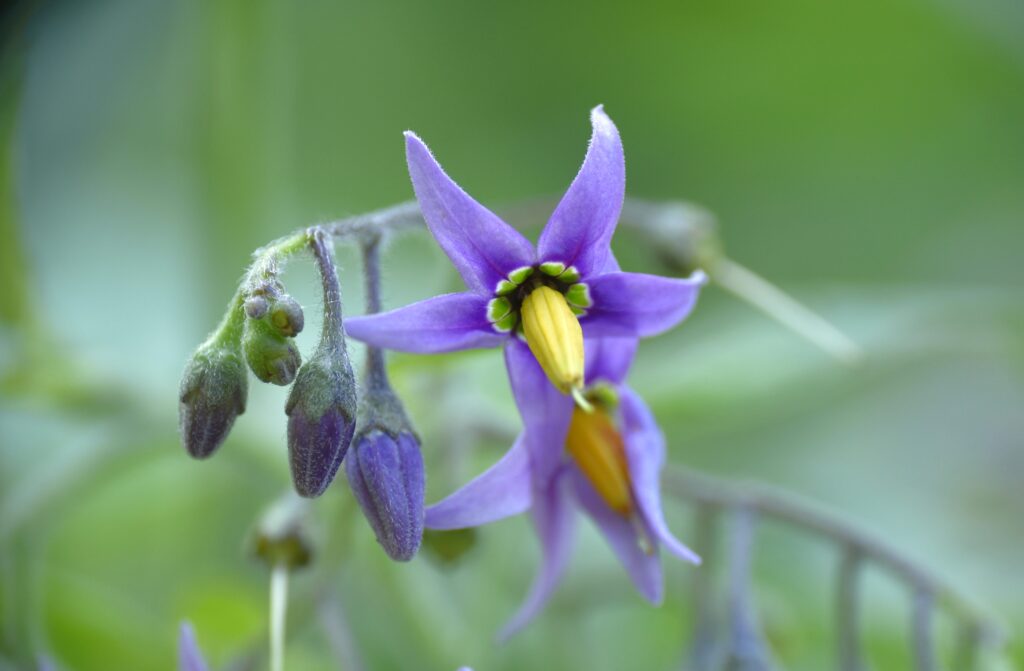 Night-Blooming Flowers Nature Walk Challenge
Download a free Night-Blooming Flowers Nature Walk Challenge below. It will be instantly delivered to your email inbox. Grab a nature journal and some brightly colored pencils or oil pastels for an exciting nature walk!
Night-Blooming Flowers Nature Study Video Class
In the upcoming No Sweat Nature Study LIVE video class, review the reason for flowers on plants and find out how night-blooming plants are pollinated. Get ready to wow friends and family with words like nyctinasty, heliotropism, and more! Of course, plan on learning the names and characteristics of several night-blooming plants while creating a nature journal page of several specimens, too.

Nature Walk Curriculum
The best way to learn more about flowers that bloom at night is to join the No Sweat Nature Study Membership. Not ready for membership yet? Any of these curriculum guides can help you explore similar topics.
Discover the complex Life Cycle of a Flowering Plant with this easy-to-use curriculum that can be used with entire families. Children love learning about beautiful flowering plants and their amazing abilities!
Rev up your night senses and grab a flashlight! Get ready to learn about Flying Creatures of the Night like bats, owls, fireflies, and moths. Be prepared to find a magical world of nocturnal animals that come alive in the night!
Links and Resources
Finding and identifying flowers is a favorite nature walk activity! In order to do that successfully, try using one of these field guides can help.
Please leave a rating or a review on your podcast app! It helps the podcast to show up for more people…which means more families can enjoy science through the wonderful lens of nature study! Thank you!
Would you like to record a voicemail to answer this season's nature study question?
Unfortunately, the voicemail box is closed for the season. Season 5's question will be released soon!!