Nature Study – Wildflowers
Welcome to my 10 Days Series on the topic of nature study! Each of the ten days brings you a creative nature walk idea and a fun follow-up activity to spark your enthusiasm for nature study today!
(This post contains affiliate links and links to my business website, Shining Dawn Books.)
Why study nature?
The answer is more serious than you might think.
Today's nature study: Wildflowers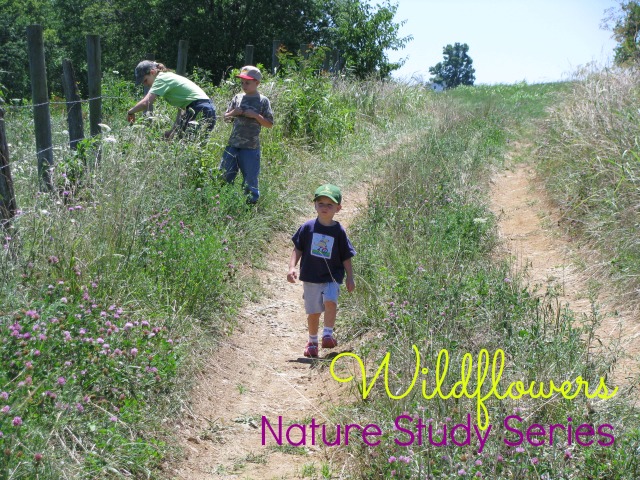 This post contains affiliate links.
Creative Walk:
As you search for wildflowers today, you'll closely observe each flower type to decide whether it's a monocot or a dicot. Monocots and dicots are determined by the number of cotyledons inside the seed. (The little tiny leaves present when you open the seed.) Monocots have one little leaf inside the seed, while dicots have two.
In the field, you usually can't open a seed to find the cotyledons, but other clues are present to help you place a plant in the correct category.
Monocots typically have parallel veins in their leaves and their flower petals are in 3′s (3, 6, 9…).
Dicots typically have webbed veins in their leaves and flower petals come in 4′s or 5′s (4, 8, 12…5, 10, 15…)
In a nature journal, older children should draw and label each flower type you find.
Follow-up Activity: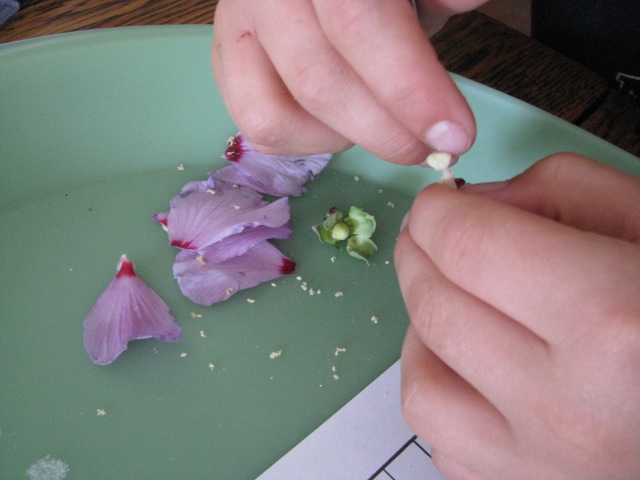 Back at home, dissect a wildflower and identify the parts. Use a dissection kit or a sharp knife (with adult supervision) to cut each part of the flower in half. For instance, you will cut apart the stem lengthwise to see if you can find the sticky liquid that travels inside. And you will carefully open the ovary to try to find ovules (eggs) ready to be fertilized. As you dissect, draw each part in your nature journal, noting interesting things you find. Use this diagram of a flower and its parts if you wish.
Read a Book or Two If You Like:
 Today's wildflower ideas are just a very small sampling of similar activity suggestions you'll find in the NaturExplorers Wonderful Wildflowers study!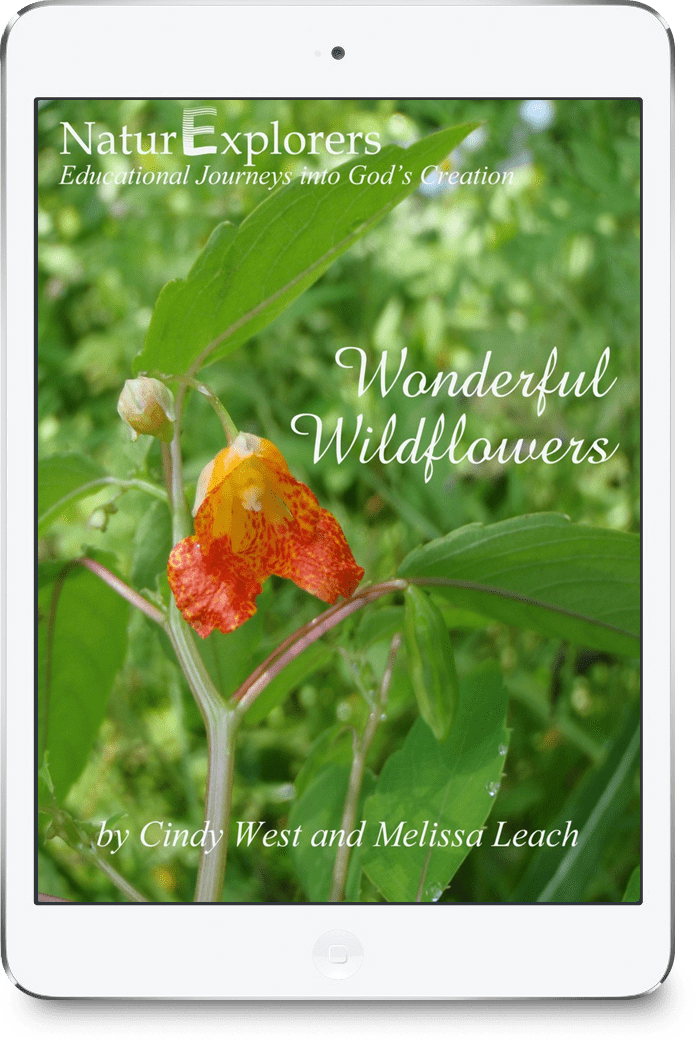 This post has also been linked to: