It can be difficult during a nature walk to identify lichen vs. moss. These simple descriptions and pictures should help you learn the differences between the two.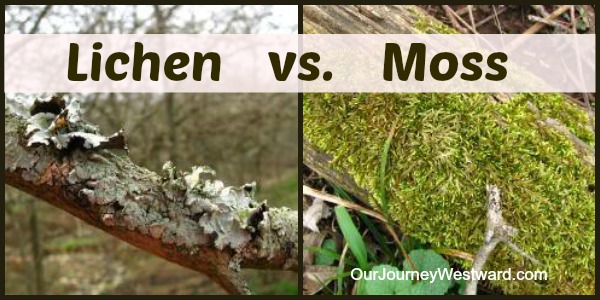 Lichen vs. Moss: What's the Difference?
Through the course of our nature clubs and writing the NaturExplorers studies, the following question has come up several times. "What's the difference between a lichen and a moss?"
The answer is really quite simple. Lichens are not a plant, while mosses are.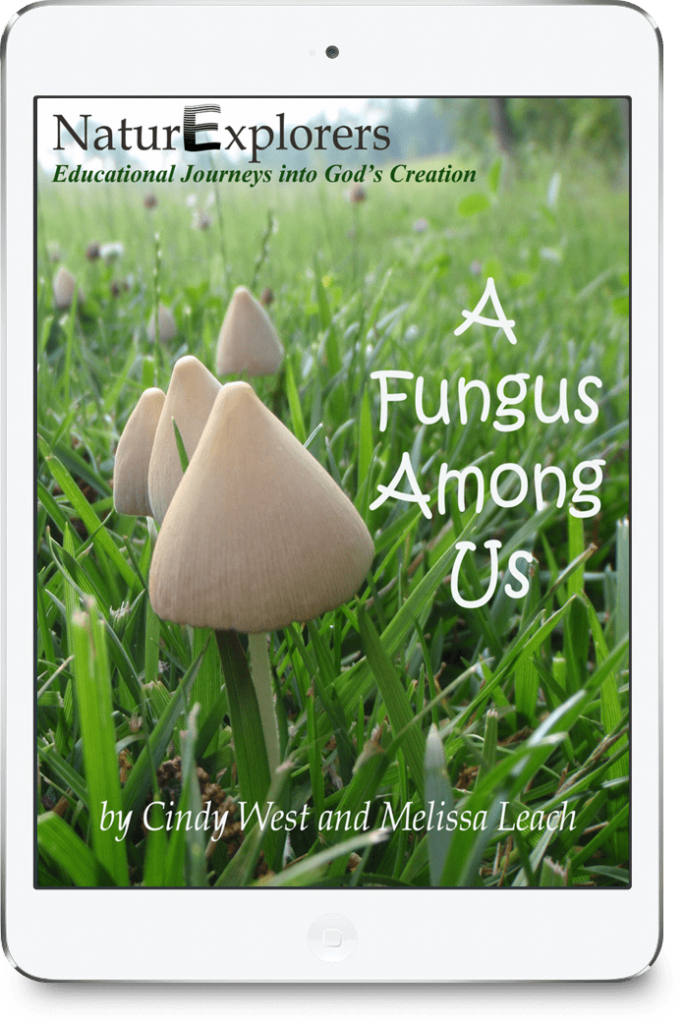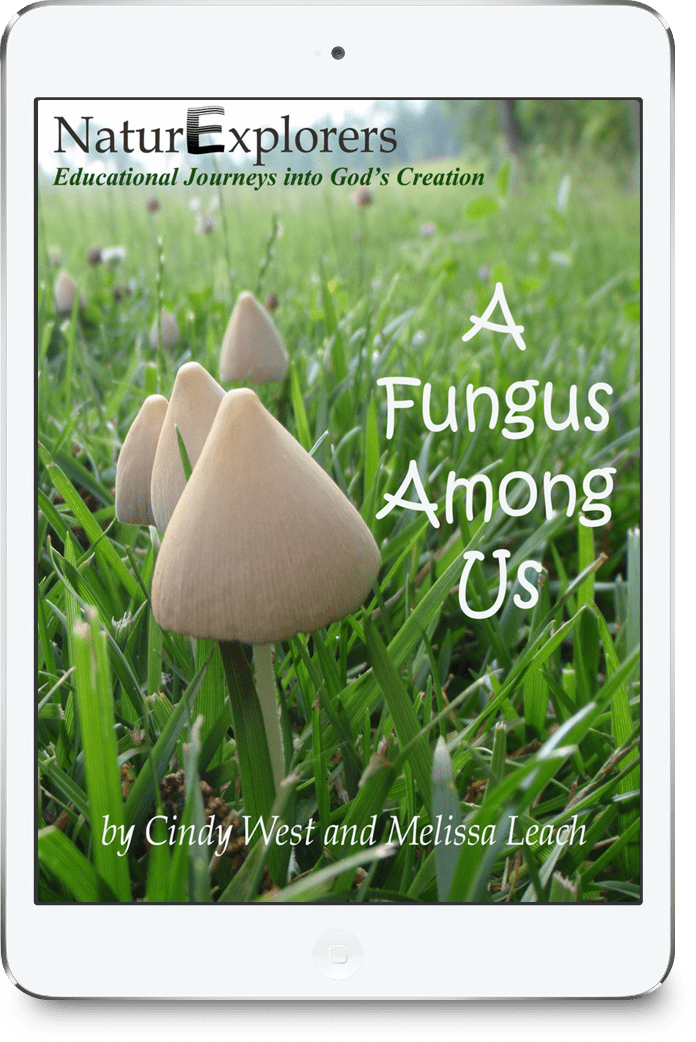 In the NaturExplorers study A Fungus Among Us, we dive into the topic of lichens because they're a type of fungus. However, they are unlike a "normal" fungus because a lichen can't exist without algae or cyanobacteria. In other words, lichens and algae (or the bacteria) have a symbiotic relationship – the algae provide the lichens with photosynthetic energy, while the lichens provide protection for the algae.
Lichens reproduce either through the production of spores like most other fungi, or can sometimes reproduce when fragments of the tough, bark-like structure break off and fall on an appropriate surface.
Lichens grow in all sorts of climates and on all sorts of things from trees to gravestones to metal poles. Normally, finding a fungus growing on a tree is a bad sign for the tree since the mycelia from the fungus grow into the tree and compromise its health. However, many naturalists believe that lichens are actually a good thing for most trees and can provide them with healthful nutrients!
Lichens don't always look alike, but a general description is a dull, flat, leafy, crusty growth. You can view some of my recent lichen photographs below.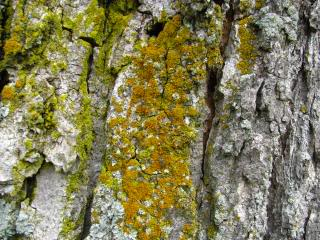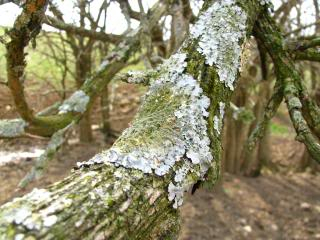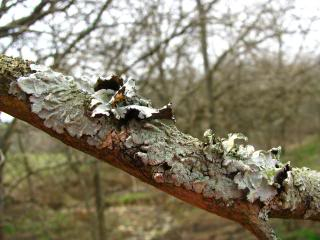 Mosses are plants. They're typically soft and grow in dark, damp places like a rock in an intermittent stream or on the floor of a damp wooded area. One good way to describe a moss is like a green mat that you might place on your porch.
Even though mosses make their own food through photosynthesis like other plants, they do not have flowers or seeds. Instead, they send out spores or can reproduce when one part of the moss breaks off and lands in an appropriate place for growth.
Below are pictures of moss we found on a recent nature walk.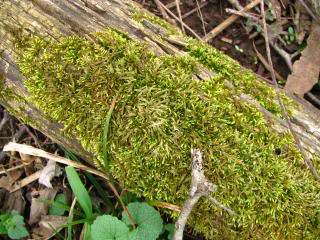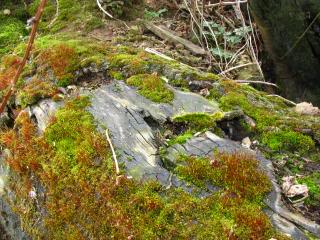 I hope you can easily tell the difference between lichen vs. moss during nature study!
Do Nature Study with Us!
We studied lichens in detail during a fun and interactive No Sweat Nature Study LIVE lesson. Members have access to the entire library of recorded classes + have the opportunity to attend two brand-new LIVE classes each month.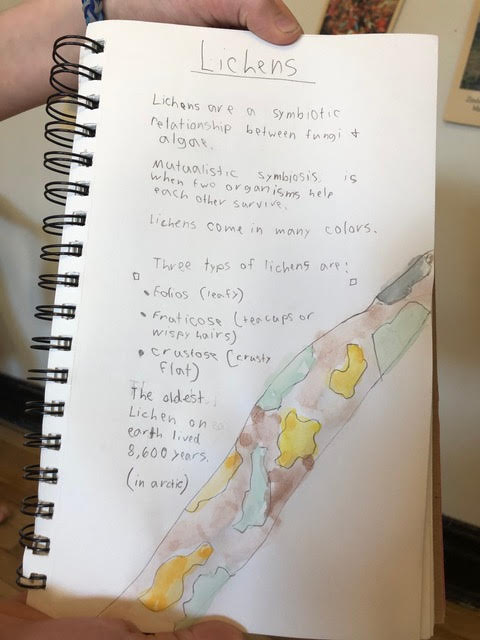 We would love for your family to join us to experience science through nature and nature journaling in a unique, online setting that can inspire a LOVE for all things nature.
More on nature!