The Bluegrass State: A Kentucky Unit Study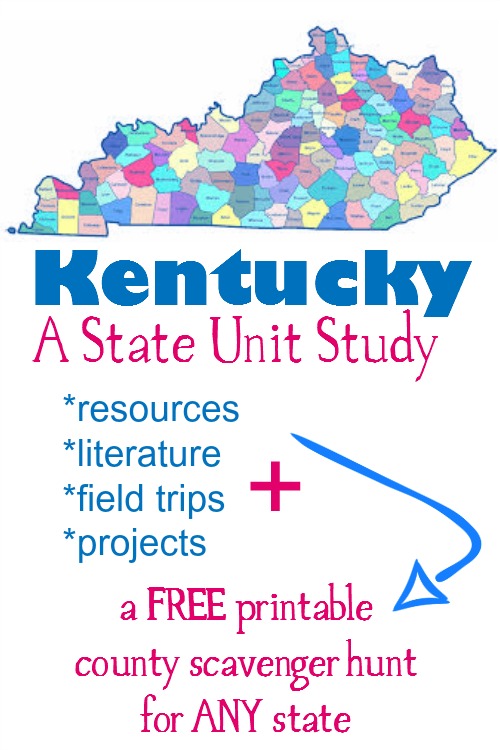 (This post contains affiliate links.)
The Main Lessons
Our Kentucky unit study was mostly worksheet-based, with final projects being research-based.  Why did this hands-on, literature-based momma choose to use worksheets??  Well first, I wanted the unit to be fairly quick.  Second, my oldest has covered this topic before at co-op, so it just made more sense to provide each kiddo with worksheets covering different topics.  And third, for the oldest (age 10), I wanted her lessons to be completed independently as much as possible.  Not to mention, the worksheets in The Big Kentucky Activity Book are really fun.
Kentucky Unit Study Notebooks
All the worksheets were compiled into unit notebooks displayed proudly on project presentation day.  (More about project presentations below.)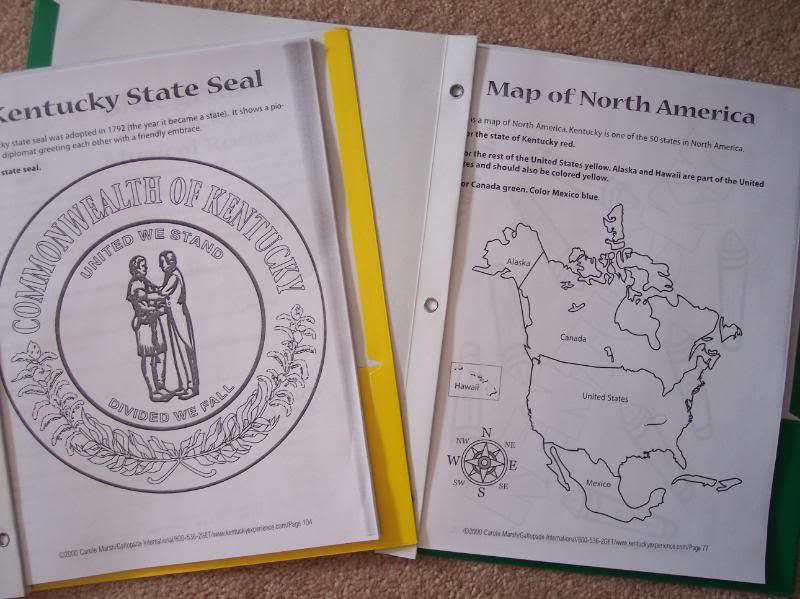 Living Books
Just because my kiddos kept notebooks full of worksheets on everything from state symbols to government to industries, doesn't mean the unit was boring.  Far from it!  Each day found us reading plenty of non-fiction, historical fiction and picture books about Kentucky (and by KY authors.)
 Who Was Daniel Boone?
 In Coal Country
 Appalachia: The Voices of Sleeping Birds
 Last Black King of the Kentucky Derby
 B Is For Bluegrass: A Kentucky Alphabet (Discover America State by State)
 The Rag Coat
 That Book Woman
 The Twelve Days of Christmas in Kentucky (The Twelve Days of Christmas in America)
Field Trips
Most importantly, though, our study was packed full of field trips that brought KY's history to life!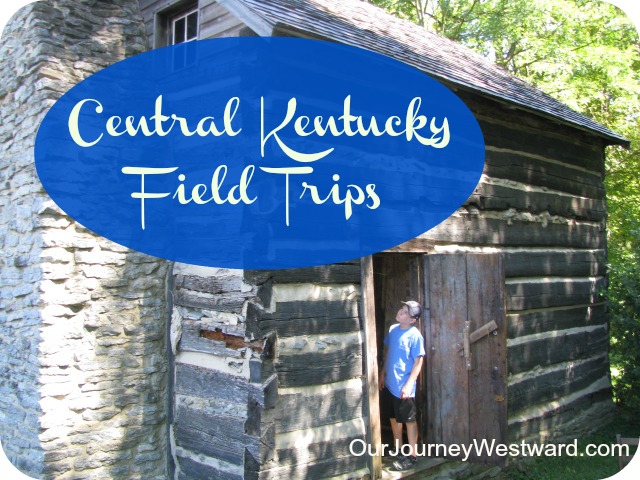 As usual, pages were completed in our field trip journals after visiting each site.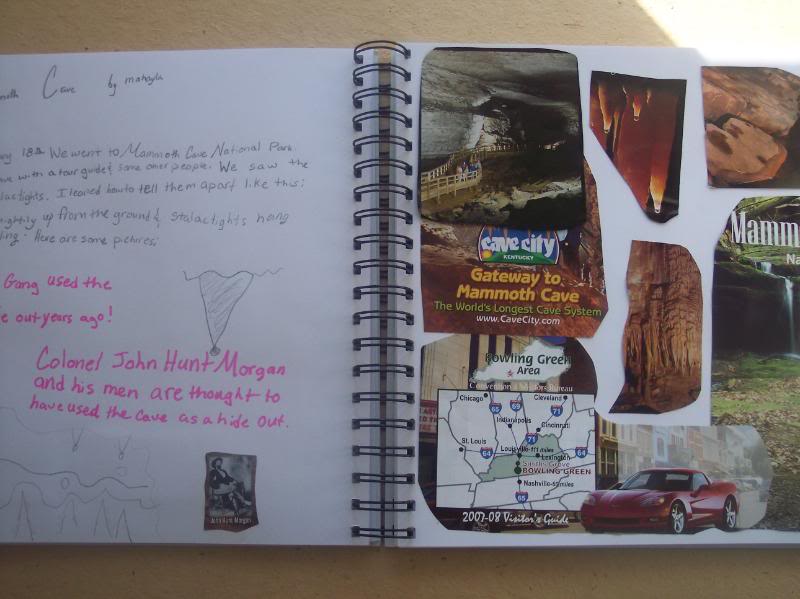 A County Scavenger Hunt 
This field trip activity was so much fun!  Basically, I just wrote down facts concerning our county that I wanted the kids to know.  We went to the courthouse, city building and tourism office asking different people to help fill in the facts.  Afterward, we visited the cemetery to learn more about some notable people buried there and visited our local historical museum.
You are welcome to use our scavenger hunt to discover your own county – no matter which state you live in!
Kentucky Projects
After the notebooks were completed, books read and field trips taken, I gave the kiddos their two end-of-unit projects:
*Research an animal native to Kentucky.  Create a diorama of its habitat and present information about the animal to your parents.
*Choose a famous Kentuckian to research.  Create a poster-sized body of your person and cut the face out so your face fits in the hole.  You will present first-person information about your famous person as you hold the poster.
Native Animal Reports and Dioramas
Mahayla chose the raccoon and Caleb chose the black bear for native animal research.  After preparing dioramas including the animals in complete habitats, they had to give oral presentations (from small research papers) telling everything they learned.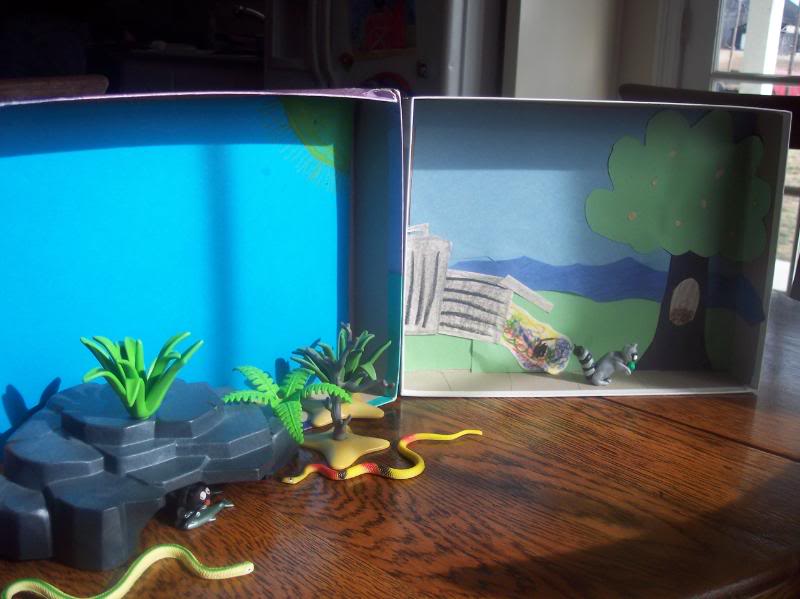 Famous Kentuckians
During the poster person presentations, Mahayla transformed into Jenny Wiley, a pioneer woman taken captive by Indians and who bravely escaped.   One of our state parks is named after her.  Caleb became Daniel Boone, the explorer who basically paved the way for pioneers to settle in Kentucky.  Poster people reports are always a hit in our house!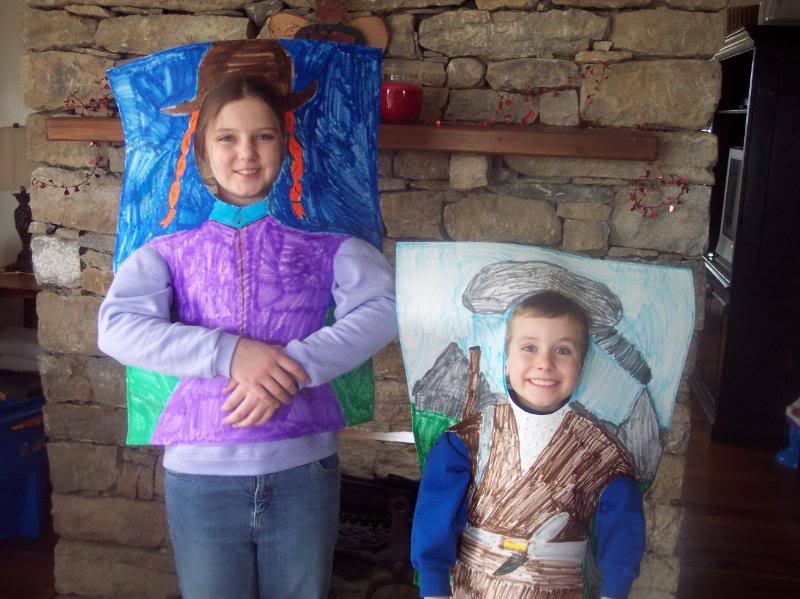 Kentucky Resources
These books and websites helped with project research, report writing and geography quizzing.
KY Wildlife Site
USA Geography – states, capitals, geographical features
KY Geography and Science Center
I put together a little learning center that stayed out during the entire unit.  Books about KY (and general geography), nature journals with wildlife and bird field guides, some US board game and puzzles, and a bird memory game gave the kids some focused independent learning activities to do during afternoon free time.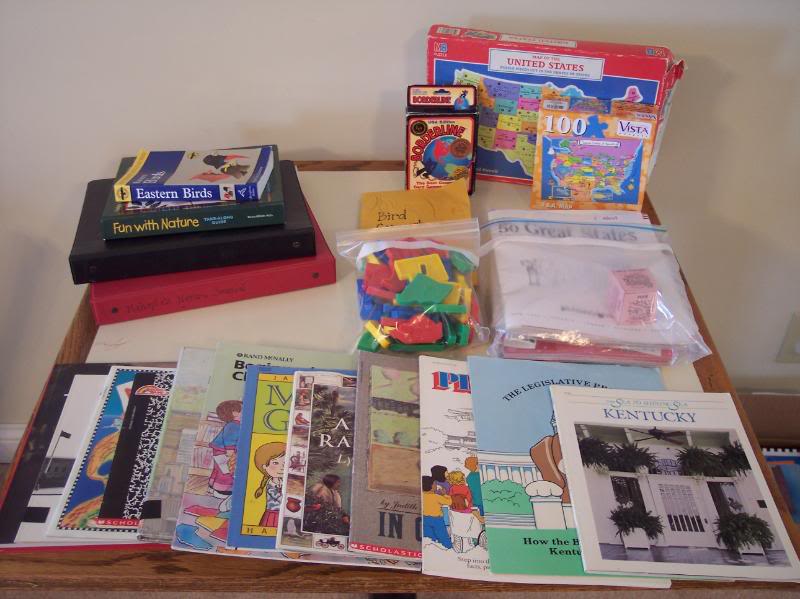 And there you have it!  A full unit study that helped us learn so much about our great state.
If you've studied KY history, I'd love for you to link your blog posts in the comments!
Other posts you might like:
 Slavery and Civil War Unit Study
 Picture Books Across the USA
 Living Literature Booklists
This post has been linked to: